The state's arts council has issued $4 million in revitalization funds to the 52-year-old Cleo Parker Robinson Dance Company, which will go toward its upcoming capital campaign to expand its facilities at 119 Park Avenue West in Denver's Five Points.
CPRD will use the funds to add a new 25,000 square-foot, four-level building that includes a theater, a healing-arts center, three movement studios, four activity rooms and a shared office space for resident partners. This funding will directly add another 36 full-time, part-time and contracted jobs. 
"Through this project, CPRD will also be able to serve more of the Five Points community by providing more scholarship opportunities to schools in the neighborhood and more jobs that support the creative economy," said Margaret Hunt, director of the state's Colorado Creative Industries. "Equity and inclusion are benchmarks for CPRD, and elevating artists of color is embedded in their mission."
CRPD, which will launch its first capital campaign in May, is the largest of eight recipients of new Community Revitalization Grants totaling $15.7 million. The others:
Telluride Transfer Warehouse, $3 million to reimagine the downtown National Historic Landmark for classes, film, dance, poetry, lectures, music and more.

Carnegie Center for Creativity, $2.4 million to rehab one of the oldest, continuously operating public buildings in Fort Collins.

Lighthouse Writers Workshop, $2.4 million to create an 11,000 square-foot permanent home for the literary arts community, including a performance space with a capacity of 220.

Westwood Redeemer, $2 million to convert the former Lutheran church at 8690 W. Jewell Ave. in Lakewood into a community space for meetings, quinceañeras, food banks, pop-up events, and opportunities for performance art.

Holiday Theater, $1 million to convert the historic theater at 2644 W. 32nd Ave. into 15 housing rental residences "for the benefit of the city's creative workforce and the organizations that support them," as well as studio space for the Museum of Contemporary Art and individual artists.

Julie Harris Theater, $710,000, to refurbish the main classroom and performance space at the Perry-Mansfield Performing Arts School and Camp in Steamboat Springs.

Oliver House Purchase, $175,000 to renovate this unique performing-arts complex located in the center of Norwood, 30 miles north of Telluride, for children's theater, live music, classes and community events.
An artistic response to Ukraine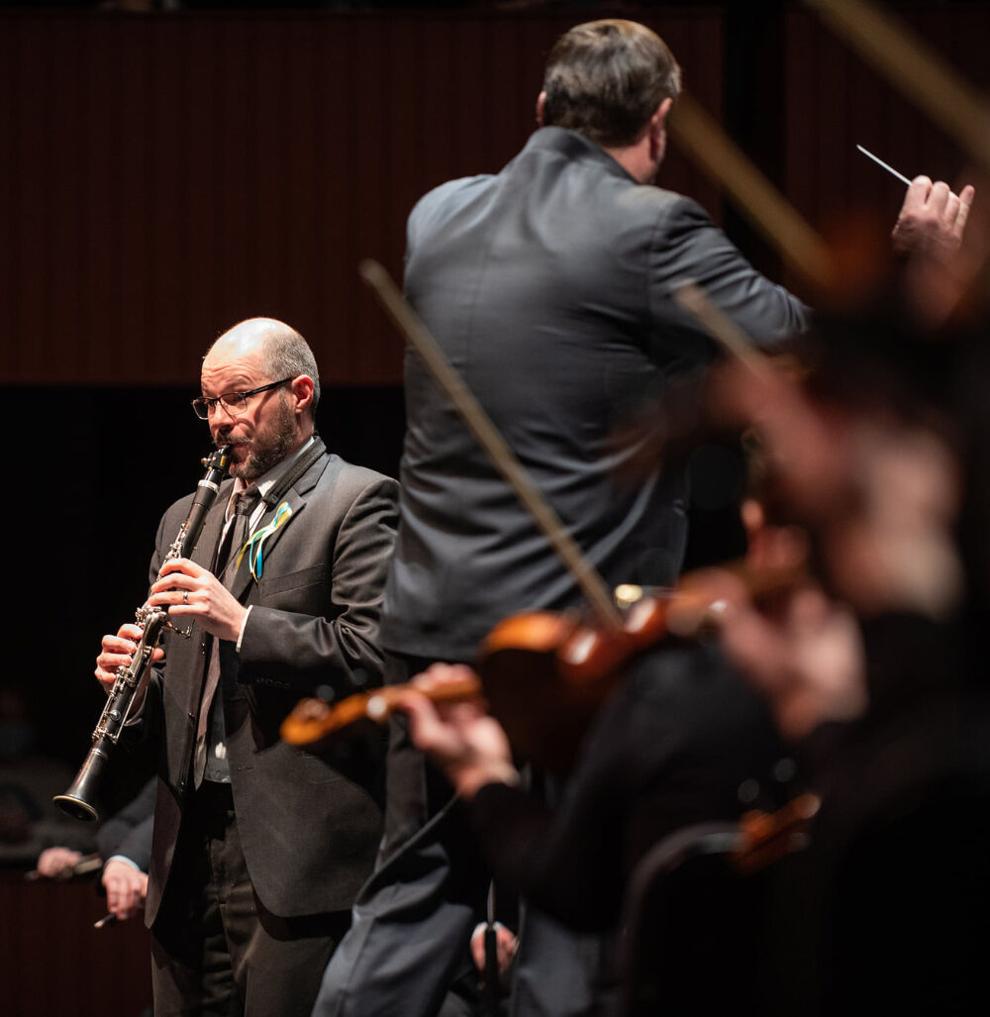 The Colorado Springs Philharmonic showed its support for the people of Ukraine when it had principal clarinetist and Ukraine native Sergei Vassiliev play the Ukrainian National Anthem along with the entire orchestra during last weekend's performances.  The heartfelt tribute brought the audience to their feet. Vassiliev, whose family lives in Kharkiv, wore a blue and yellow ribbon during the performance.
"This orchestra and its audience is a family made up of diverse backgrounds, origins and perspectives," the Philharmonic said in a statement. "We are united utterly with the music of peace. … As Leonard Bernstein said: "This will be our reply to violence: to make music more intensely, more beautifully, more devotedly than ever before."
In Denver, meanwhile,  the Mizel Museum condemned the Russian missile attack that struck the Babi Yar Memorial Complex in Kyiv, which sits on the mass grave of more than 34,000 Jews who were killed during the Holocaust.
Aurora honors Alice Lee Main
The city of Aurora has declared March 8 "Alice Lee Main" Day in honor of the longtime arts patron considered by some to be the savior of the Aurora Fox Arts Center. March 8 was chosen because that was the date in 1985 when the newly restored Fox Movie Palace was reopened after a fire as the Aurora Fox.
Main served the city of Aurora in many capacities for the city from 1973-2016, primarily as its Cultural Services Division Director. Main founded the Aurora Singers and the Aurora Symphony Orchestra. She also supported the work of Aurora's Art in Public Places, the Colorado Women's Hall of Fame, Aurora's Historic Preservation Commission, Aurora Dance Arts, Aurora Children's Theater and more.
"We would simply not be here today if it weren't for Alice and her dedication to local arts," said Aurora Fox Executive Producer Helen Murray. "She is a champion for every single professional artist who has been employed at the Aurora Fox as a direct result of her Herculean task nearly four decades ago. It is important for communities to recognize their cultural heroes."
Botanic Gardens summer music series
The Denver Botanic Gardens has announced its 2022 summer music lineup, including:
Sunday, June 12: DeVotchKa

Wednesday, June 29: Keb' Mo

Thursday, July 7: Mary Chapin Carpenter and John Craigie

Wednesday, July 13: Monsieur Periné

Tuesday, July 19: Corinne Bailey Rae

Sunday, July 24: Judy Collins and Chatham County Line

Tuesday, July 26: Chris Botti

Wednesday, July 27: The Mavericks
Tickets go on sale at 10 a.m. Tuesday, March 22.
In brief ...
The Chicano Humanities and Arts Council is moving to 1516 Teller St, in Lakewood this April after being priced out of the arts district on Santa Fe Drive, Denverite's Kyle Harris reported today. "We got gentrified," Education Director Arlette Lucero told Harris. "We got priced out." …
The Arvada Center won't announce its 2022-23 theater season until 11 a.m. Thursday, but its teasing "guess the title" Instagram campaign has made it pretty clear that two of the offerings will be the lavish musicals "Into the Woods" and "Beauty and the Beast" …
Concert watch: Two shows by the Kent Burnside Blues Band (he's the grandson of blues legend R.L. Burnside) this Saturday (March 5) at Dazzle …  H.E.R. at Bellco Arena on April 19 and controversial country star Morgan Wallen at Ball Arena on May 12.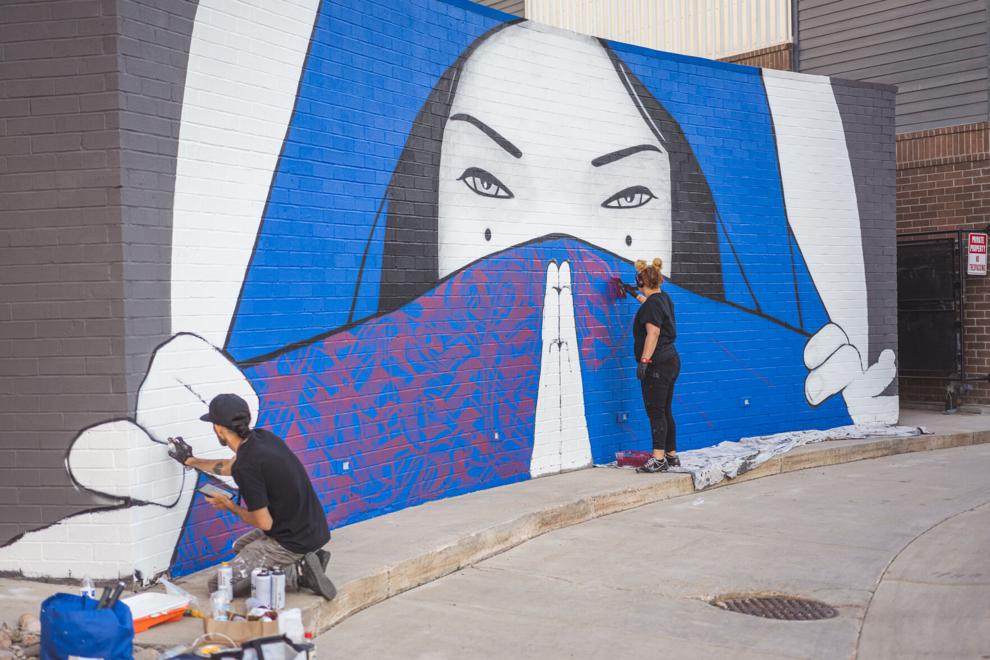 And finally …
The RiNo Art District has kicked off its second annual 2022 RiNo Mural Program, which features monthly murals painted on exterior walls with a focus on increasing artist representation and creating opportunities for collaboration among artist communities. Muralists selected for the program are paid at what it calls "an industry-standard rate," and the community is invited to watch each mural come to life. The featured mural for March, chosen to celebrate Womxn's History Month, is by artists Molly Bounds and Sidney Masuga and will be displayed at Recital, a womenswear shop located in the pedestrian alley behind Denver Central Market from March 8- 21. More info here.