Meow Wolf Denver and Boulder's The Colorado Chautauqua were among those honored today at the Colorado Business Committee for the Arts' annual awards ceremony that more than anything acknowledged organizations and individuals who offered hope and resiliency through the pandemic and recent climate disasters.
The Colorado Chautauqua partnered with Cal-Wood Education Center for Art in the Park to raise awareness about wildfire protection and recovery through creative benches built by local artists from fire-damaged trees.
Meow Wolf Denver's new Convergence Station was included among the 12 recipients "for investing in Denver's diverse creative community with a focus on social impact, accessibility and the needs of the Sun Valley neighborhood where they're located," the CBCA said in a statement. 
Fort Collins' Holiday Twin Drive-In was singled out for providing a safe place for live music during the pandemic with a weekly concert series in partnership with Fort Collins Musicians Association, an effort that supported dozens of bands and hundreds of musicians. Conscious Alliance of Broomfield is a network of creatives working to end hunger through food drives and poster sales at area concerts that funded meals across Colorado and the U.S.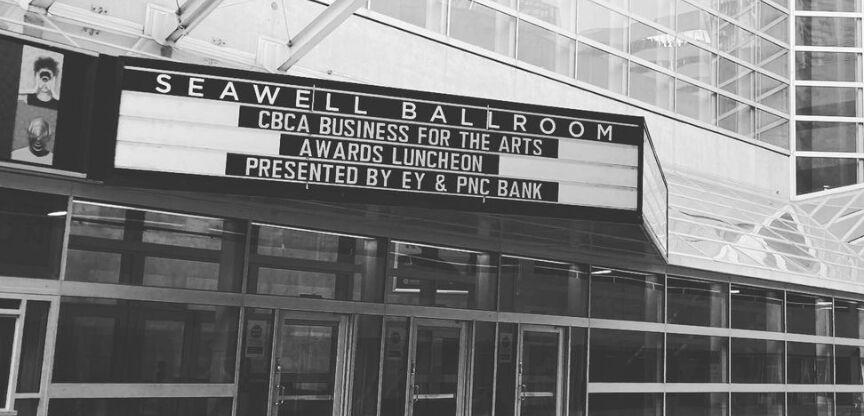 "These outstanding individuals demonstrate the agility of the arts and creative industries sector, and how art is essential to our lives and strengthens our communities," said Dustin Whistler, Chair of the CBCA's board of directors.
About 600 attended the 35-year-old awards luncheon in the Seawell Ballroom at the Denver Performing Arts Complex. It's the only statewide event honoring companies and individuals for their partnerships and engagement with the arts. 
The honorees, with a link to more info on each: 
 Special award winners: 
EY Next Wave Leadership Award: Tara Rynders, a dancer, actor and registered nurse at Rose Medical Center, used the power of dance to combat compassion fatigue and build resilience for health care workers through immersive performances and art-based workshops. Rynders has combined her passions in recent years by creating and staging "First, Do No Harm" in her own hospital workplace as a way of exploring and combating nurse burnout. "I am so grateful to have a team of incredible people to bring the arts into health care settings and into the homes of health care providers," she said.

PNC Bank Cultural Leadership Award, honoring an outstanding graduate of CBCA's arts-leadership program: Roopesh Aggarwal, senior director of business innovation at Xcel Energy, who joined the Board of Central City Opera in 2016. 

Volunteer Attorney Impact Award: Dave Rein of Erickson Kernell IP was cited for his advocacy for the arts through his pro-bono legal service, and his volunteer service for 40 West Arts, Jefferson County Cultural Council and Mi Casa Resource Center.

John Madden Jr. Leadership Award: Artist and activist Richard Carter has led creative-development efforts in the Roaring Fork Valley since the 1970s, including founding the Aspen Art Museum and supporting Anderson Ranch Art Center, Art Base and the new The Arts Campus at Willits in Basalt.
The CBCA also recognized state Rep. Leslie Herod for receiving the 2021 Public Leadership in the Arts Award from Americans for the Arts and the National Conference of State Legislatures.

The afternoon included live performances by the Fort Collins-based immersive dance and theater company LuneAseas, jazz musician Camilla Vaitaitis, spoken-word artist Assétou Xango, local indie band Ramakhandra, the Mexican folklorico dance company ArtistiCO and the Boulder-based Local Theater Company, which performed an excerpt from a new musical called "Say My Name" by Pang Yuan Yuan and David Nehls.