Chook is another word for chicken, which is common knowledge if you've been to Australia, New Zealand or a Denver restaurant bearing the name.
There are three, soon to be four, Chook Charcoal Chicken locations in the Mile High City. We visited the one in Platt Park.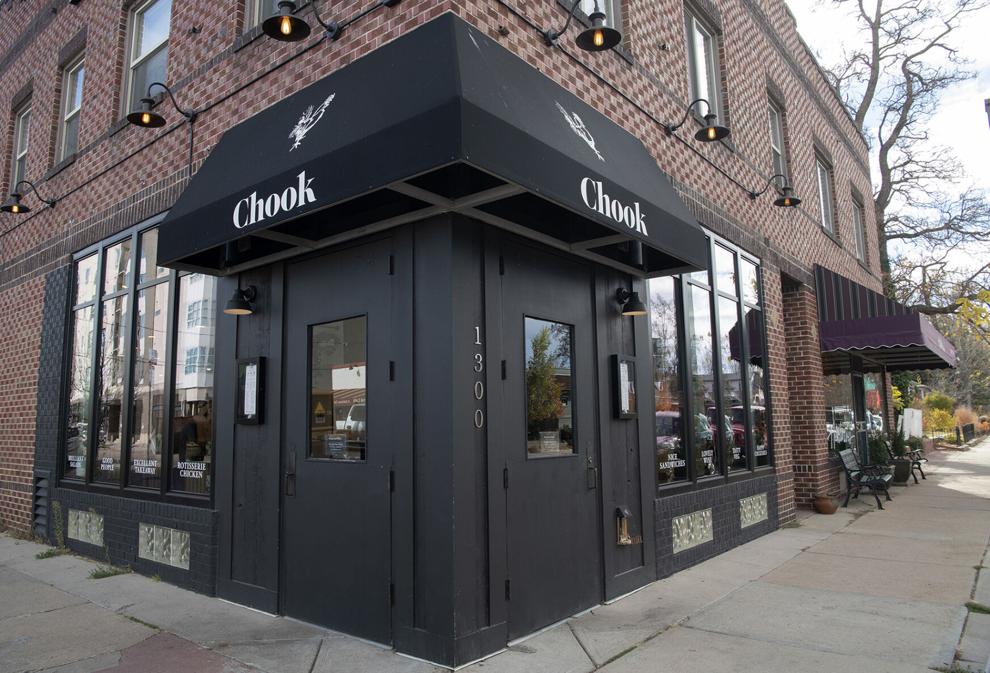 This is an order-at-the-counter establishment with a menu focused on rotisserie chicken available as an entrée, in salads or in sandwiches. There's also an impressive selection of sides.
The chicken is cooked over coals, resulting in golden, brittle char-marked skin. The crispy texture complements the juicy meat. Diners choose from three entrée serving sizes: for one (11.75); for two ($29.95); or for four ($49.50). The number of pieces, sides and sauces rises with each option.
The smallest portion features a quarter chicken with a choice of white or dark meat, one side and one sauce. For an extra $2.95 each, you can order extra sides. We sampled the mashers and the mac and cheese.
Mashed potatoes and gravy are to chicken what peanut butter is to jelly: the perfect match. These are fluffy spuds with shallot butter; the mild onion-like vegetable is a flavor booster.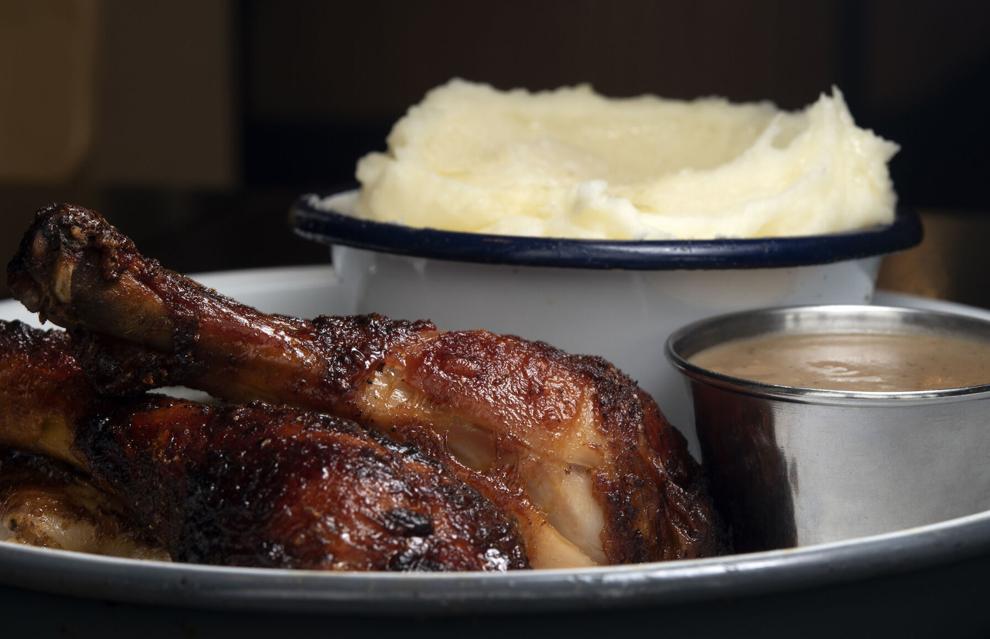 The mac and cheese needed more cheddar sauce — a lot more! The crunchy bread crumb topping was a nice touch, but otherwise this was bland.
A restaurant running out of food late in the evening or on a busy night is no surprise, but it was disappointing that early on what seemed like a quiet weekend night, Chook was out of several menu items. I ordered the winter beets and berries salad (small $6.95; large 13.25) but had to wait while the cashier checked to make sure it was still available; it was. A single Pacific dinner roll ($1; six for $4.25)) was not. This meant there were no rolls for the pulled chicken sliders ($10.95). (Note the rolls were in stock the day of the photo shoot.)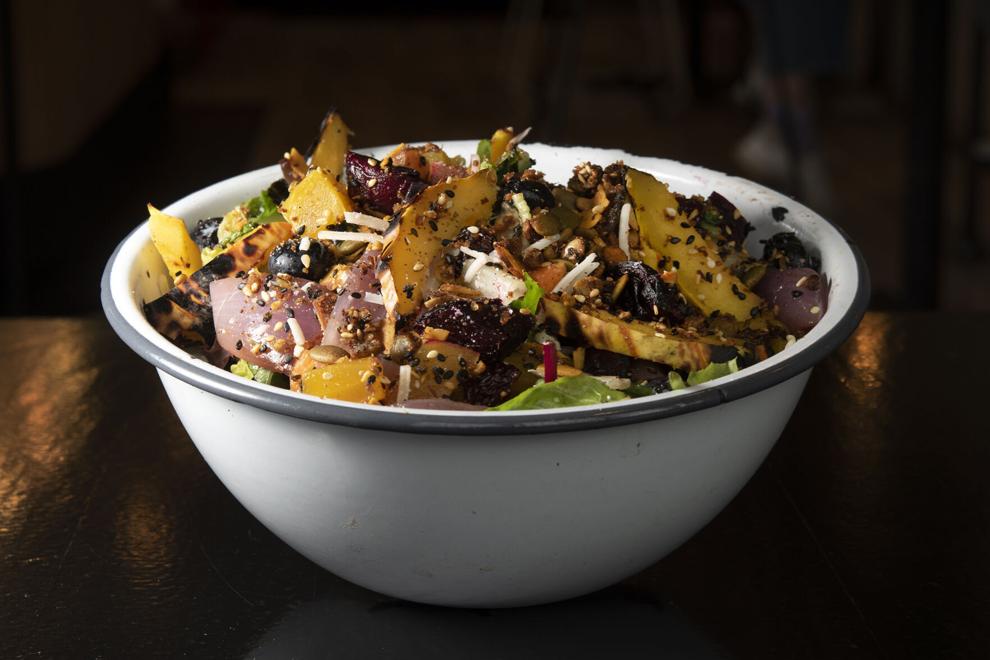 Sourdough bread and potato rolls were still on hand. Instead of three sliders, we got one large pulled chicken sandwich with celery-apple slaw. A substantial amount of both nearly collapsed the potato roll. Slices of fennel in the slaw added a surprising, and crunchy, spiciness. Even though the ingredients were the same except for the bread, a bulky sandwich is different from a slider.
The smaller portion of the salad was plenty. Dense with mixed greens, including kale and charred romaine, blueberries, dried cherries, grilled slices of grilled red and gold beets, pieces of sweet potatoes and delicata squash were part of the mix. It was lightly dressed with balsamic vinaigrette, so the flavors of each component came through, augmented by the variety of textures.
We were out of luck for dessert. There were no more cookies or s'mores. This just means a return visit is needed.
Chook makes a point of noting its sustainable practices such as recycling, composting, sourcing 50%of its products from local producers and using no artificial ingredients or preservatives. All of which is good to know.
In a way, the formal name Chook Charcoal Chicken is redundant, but that's being picky.
Chook Charcoal Chicken
Description: Rotisserie chicken
Location: 1300 S. Pearl St., Denver
Contact: 303-282-8399; chookchicken.com
Prices: $6.95 to $49.50
Hours: 11 a.m. to 8 p.m. daily
Details: Credit cards accepted. Alcohol. Wi-Fi.
Other: Gluten-free and vegan options available