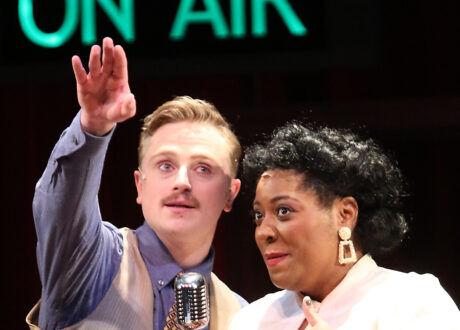 The revolving door at the top of the Colorado Springs Fine Arts Center at Colorado College continues to swing.
But, despite the widening leadership gap at one of the oldest and once most-stable arts institutions in the state, the foundation remains solid, says one of its most familiar remaining names.
"I am quite confident that we will make it through this and be great again," said Christopher Sheley, Production Manager and Interim Producing Artistic Director of the FAC's performing-arts division. "I have two decades invested in this place, and I am in it to win it."
While no official word has been issued by the FAC, Pirronne Yousefzadeh announced her departure as Producing Artistic Director on social media on Dec. 31 after just 18 months on the job. No one is talking (on the record) about why she left, which is never a strong indication that the circumstances were friendly.
The upheaval at the FAC has been ongoing since Colorado College professor Idris Goodwin was named Executive Director in February 2020, becoming the first person of color to lead the century-old FAC. Goodwin announced an ambitious agenda: Build a bigger tent. Welcome more underrepresented voices. Adopt antiracist practices. And, one month later ... the world went into the pandemic shutdown.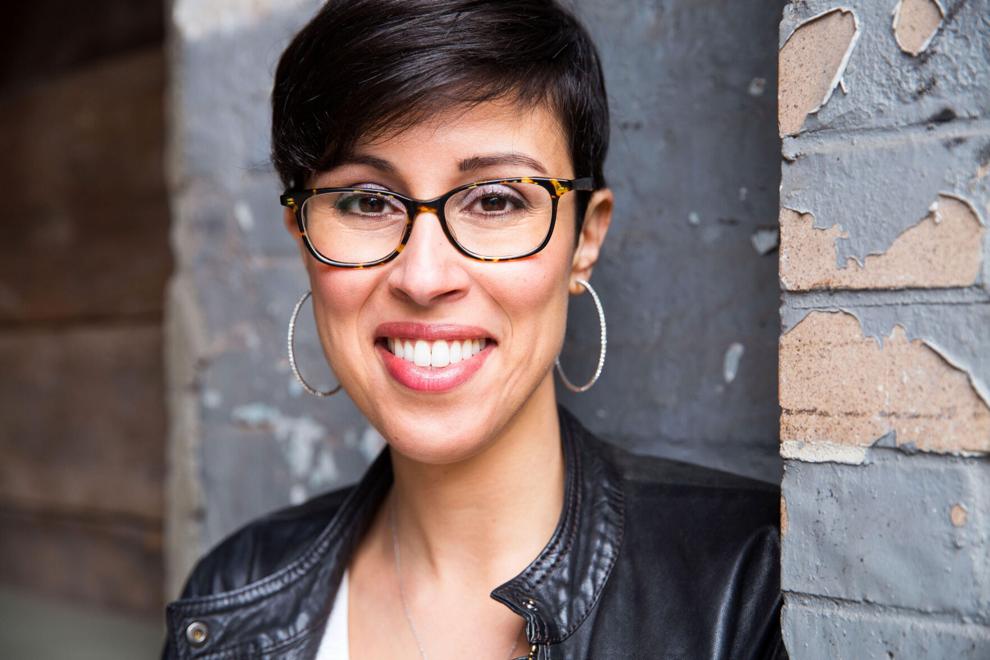 One year after that, longtime Producing Artistic Director R. Scott Levy left under sudden and never fully explained circumstances, eventually to be replaced by Yousefzadeh, who grew up in Iowa City, the daughter of two Iranian immigrants. Yousefzadeh pledged to take a collaborative, community-centered and inclusive approach to programming and civic engagement.
"In not only my appointment, but of so many artistic leaders across the country, I think that we can see that people of the global majority — people who are Black, Indigenous or, in my case, a person of color — have been ready to lead for some time," Yousefzadeh said at the time of her hiring.
Coming out of the pandemic, Goodwin also announced the theater program, long known for big, professional mainstage productions on the same scale as the Arvada Center, would be dialing back to focus more on the FAC's educational commitment to students at Colorado College.
But in May of 2022, Goodwin left under sudden and never fully explained circumstances (and the position remains vacant to this day). A month after that, Associate Artistic Director Nathan Halvorson left under sudden and never fully explained circumstances. A month after that, Maria Capp was named to a new position called  "Director of Operations and Culture." And, on Dec. 31, Yousefzadeh left under sudden and never fully explained circumstances.
Sheley admits: It looks bad.
"We need to mend some fences and repair our image," he said. "But we are doing everything we can to reassure everyone that the company is going to continue to do great work. There is a plan, and we are working toward a brighter future."
The FAC returns with a large-scale production of Lin-Manuel Miranda's "In the Heights" opening March 4, followed by a rare touring production: The Woolly Mammoth Theatre Company's "Where We Belong," a play that asks what it means to belong in an increasingly globalized world.
Despite the gaps at the top, Sheley said the core of the theater team remains solid. Three finalists for Goodwin's position have been identified, and he expects a new Executive Director to be named in a month or so. That person will then endeavor to replace Yousefzadeh as Producing Artistic Director.
Meanwhile, Tim Muldrew, whose FAC roots run back to 2008, has been named to the newly created position of Company Manager. And Morgan Gatson, who has been with the company for eight years, has been named Artistic Associate.
"We are right now working on next season, and we will announce it in March," said Sheley, who also teased audiences. "I think we'll soon look a lot more like our old self than we did before."
That is not to say that the company will abandon its essential commitments to education and anti-racism. "But I can say the season will be bigger next year, and we will do more recognizable titles," Sheley said. "We believe in telling stories by all people for all people – and in our community, 'all people' is a huge, complicated and broad spectrum. We want to offer something for everyone."
Addendum: Hours after this story launched, Pirronne Yousefzadeh was named Interim Associate Artistic Director of the Playwrights' Center in Minneapolis.   The Playwrights' Center focuses on  supporting playwrights and promoting new plays to production at theaters across the country.
"I have a lot of reflections on my time in Colorado Springs, and perhaps one day I will share them," Yousefzadeh wrote on her Facebook page. "For now, I can say that I am immensely appreciative of the people there who truly welcomed me, supported my vision and became my friends. And above all, I will think of the Springs quite fondly as the place where my Maryam (her daughter) entered the world."