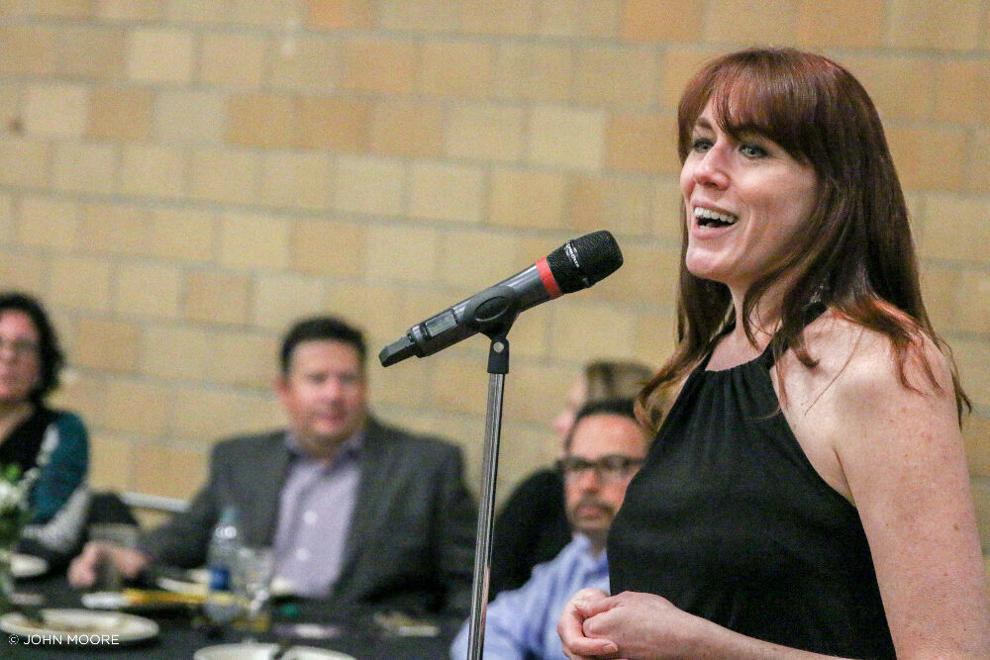 Today's announcement that Helen R. Murray is leaving the Aurora Fox Arts Center to become the next Producing Artistic Director at American Stage in St. Petersburg, Fla., is the first in a spate of recent announcements involving local arts leaders that actually seems to be truth in advertising.
Simply put: She's leaving for a bigger and better job. She's leaving the Fox in good financial health. And everyone seems to be parting as friends.  
Murray says she wasn't looking to leave the Aurora Fox when she was approached by a headhunter to consider running the longest-running professional theater in the Tampa Bay area. And while her decision to leave Colorado was difficult, it was also a no-brainer. American Stage is about triple the size of the Fox in reach and budget.
"This feels like a very natural next step for me," said Murray, who is moving up to a theater that casts on a national scale and will return her to her roots in new-play development. "American Stage welcomed the artist that I am, and the leader I always endeavor to be."
​​Murray will stay on at the Fox through at least September and direct the previously announced season-opening production of "Futurity," a new musical by César Alvarez and his New York-based indie-rock band, The Lisps. The story follows a Civil War soldier who joins forces with real-life inventor Ada Lovelace to build a machine that eradicates war and creates peace.
"Helen emerged as the most well-rounded candidate with just the right skill set and demeanor," said Anastasia Hiotis, Chair of American Stage's Board of Trustees. Interim Executive Director CJ Zygadlo added, "Helen's nourishment of new works is particularly exciting to me."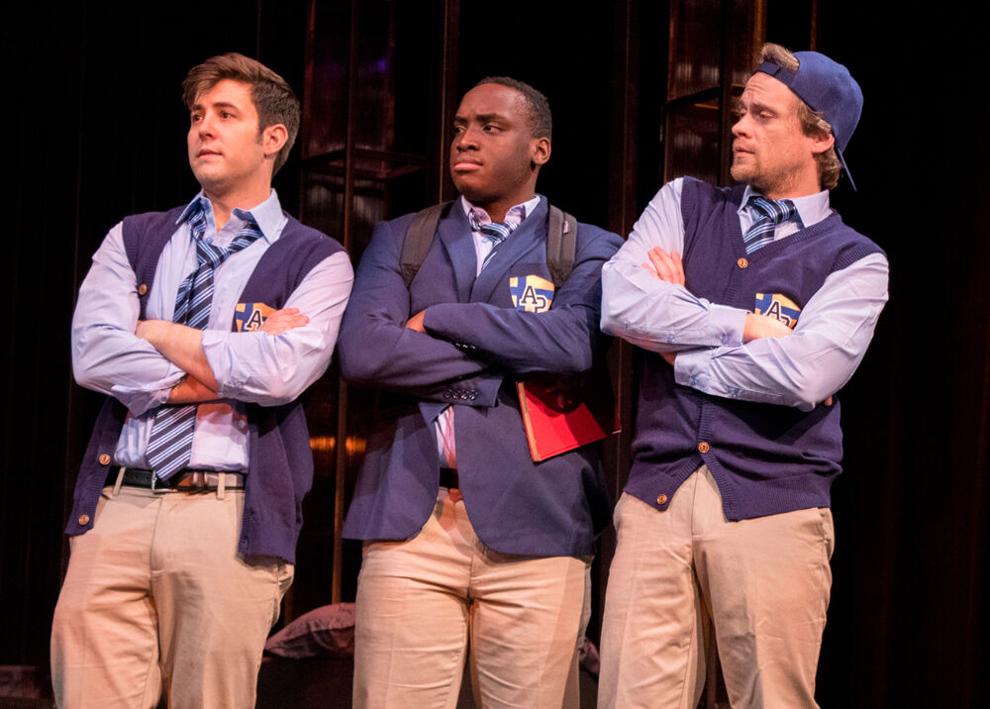 Murray was hired as Executive Producer of the Aurora Fox in December 2017 and immediately shook things up at the theater, which is owned and operated by the city of Aurora. It was an unlikely marriage that somehow worked against all odds, given that Murray was stepping in as chief administrator of a city-owned arts facility with strict financial oversight and deep bureaucratic arteries – and she ran it like her own Off-Broadway playground.
When she was hired, it was strongly suggested by a city official that she launch her tenure with "Grease," a sure-fire commercial hit. Instead, her first season included "Songs for a New World," a contemporary theatrical song cycle with no consistent characters or storyline; "Twist Your Dickens," Second City's decidedly adult send-up of "A Christmas Carol," and "Hooded, or Being Black for Dummies" a provocative look at being a young black teenager in America today. Her choices are often subversive, inflammatory, and unknown. I once described Murray as a theatergoer's dream – and a theater marketer's nightmare.
"When I first interviewed for this job, I didn't pull any punches about what I was interested in programming," Murray said of coming to Aurora. "I outright said to them: 'This is what I want to do.' I wanted to go somewhere where I could just be myself and bring important stories of our day directly to the community of that area. And they said, 'Yes.' "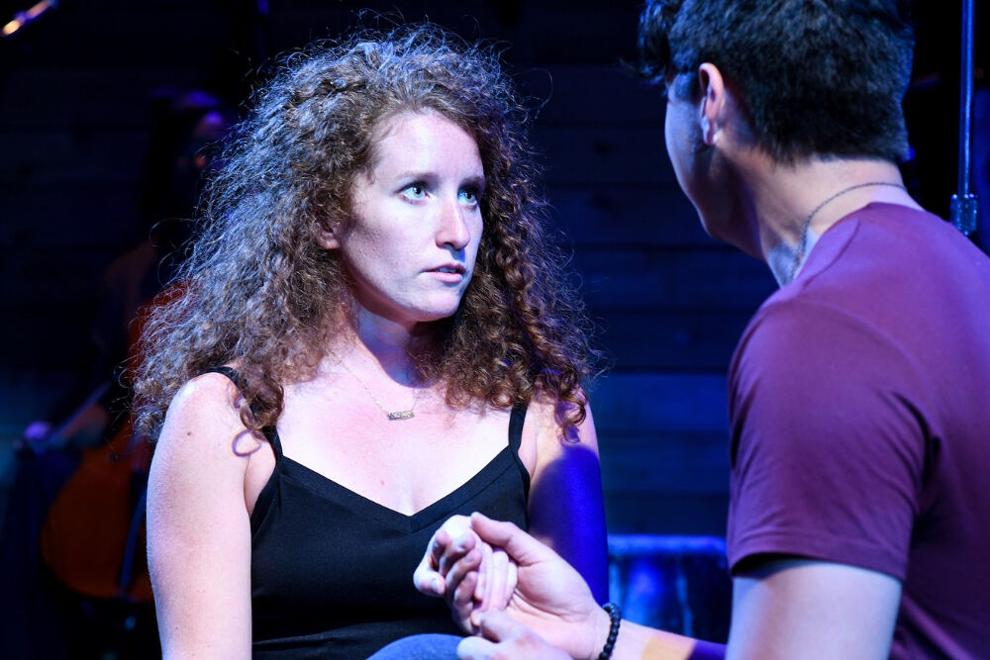 And, surprise, she says: Until COVID threw everything up in the air in 2020, Murray's offerings were exceeding attendance projections. She brought the Fox back from the pandemic shutdown with a rock 'n roll reboot of "Alice in Wonderland" and a soaring (yes) terminal-illness folk-punk musical called "Hundred Days" that brought newer and younger audiences (and punk rockers) to the Fox. The closest thing to a safe commercial bet she ever staged was her most recent offering: A musical variation on the "Freaky Friday" film franchise.
"I think we need to divest ourselves of this idea that only really popular-named things sell, or that art doesn't win," Murray said. "That is a silly idea. No, if we make really good things, people will come. I didn't program the Fox according to my own personal passions. I found stories that are great pieces of art that deserve to be shared with our community, because that's us doing our jobs. Art does win." 
Asked for three titles that fairly summarize her nearly five-year run at the Fox, Murray chose "Hurricane Diane" (a Category-5 mashup of Greek gods and climate change); "Miss You Like Hell" (a Latina mother-daughter musical road trip) and "Wonderland."
"Helen helped elevate Aurora's place in the professional-theater industry with award-winning, high-quality productions and several premieres," said Midori Clark, Director of Library and Cultural Services for the city of Aurora. "With her passion for thought-provoking shows and her intentional selection of diverse productions that contribute to conversations about important topics of our times, she set a solid precedent for the future of the Aurora Fox. Without a doubt, her shoes will be hard to fill." She added that a national search for Murray's replacement will begin soon.
Murray announced the Fox's 38th season in May, and it includes two one-woman plays: Joan Didion's "The Year of Magical Thinking" and "acts of faith" by David Yee. Also on the docket are the Colorado premieres of "The Jedi Handbook" by Stephen Massciotte, "Toni Stone" by Lydia R. Diamond and a new musical adaptation of "Treasure Island." Murray was slated to direct "Treasure Island," which will now be helmed by Nick Sugar.
"Futurity," which opens Oct. 7 and runs through Oct. 30, is the right title to leave on, Murray said. "It's a musical about ending violence and the things we can accomplish if we dream big."
Murray hopes she is remembered for her work with the city of Aurora on diversity efforts, creating a code of conduct for a safe work environment and as someone who "helped people realize that they can take some risks with programming – and that they should," she said.