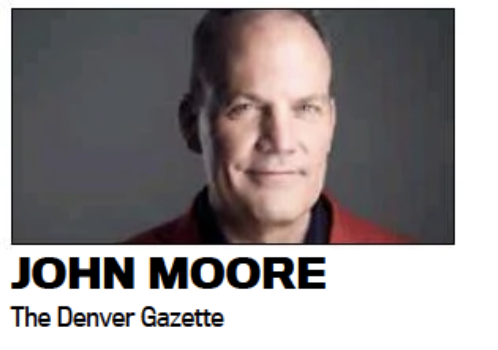 If you haven't been to SeriesFest, one of Denver's signature entertainment events of the year, just think of it as a film festival for television. One where, for one week, Denver (oddly enough) becomes the epicenter of the TV universe.
There's all sorts of programming, but the guts of it is to screen and promote upcoming network episodic television premieres. This year's ninth SeriesFest events will take place May 5-10, primarily at the Sie FilmCenter (2510 E. Colfax Ave.), culminating in a big comedy party on Wednesday headlined by Chelsea Handler at Red Rocks.
The lineup is so packed, dipping your toe in SeriesFest for the first time can be a bit daunting. So here is a curated list of six recommended screenings, events or shenanigans that you would do well to check out, in chronological order (all events at Sie Film Center):
1. "Bones of Crows" The most anticipated new series hands down is Marie Clements' epic Indigenous miniseries from Canada, which will be shown to U.S. audiences for the first time at 12:45 p.m. Saturday (May 6). "Bones of Crows," starring Grace Dove ("Alaska Daily"), follows Aline Spears and her Cree siblings who are forced into a local residential Catholic school system and endure all manner of abuse that shapes their family for generations. "Bones of Crows" was released as a film in Canada but only an 86-minute version will be screened in Denver. Clements and Dove ("Red Snow") will be in attendance with Carla Rae ("Rutherford Falls") for a panel discussion hosted by filmmaker Jennifer Loren.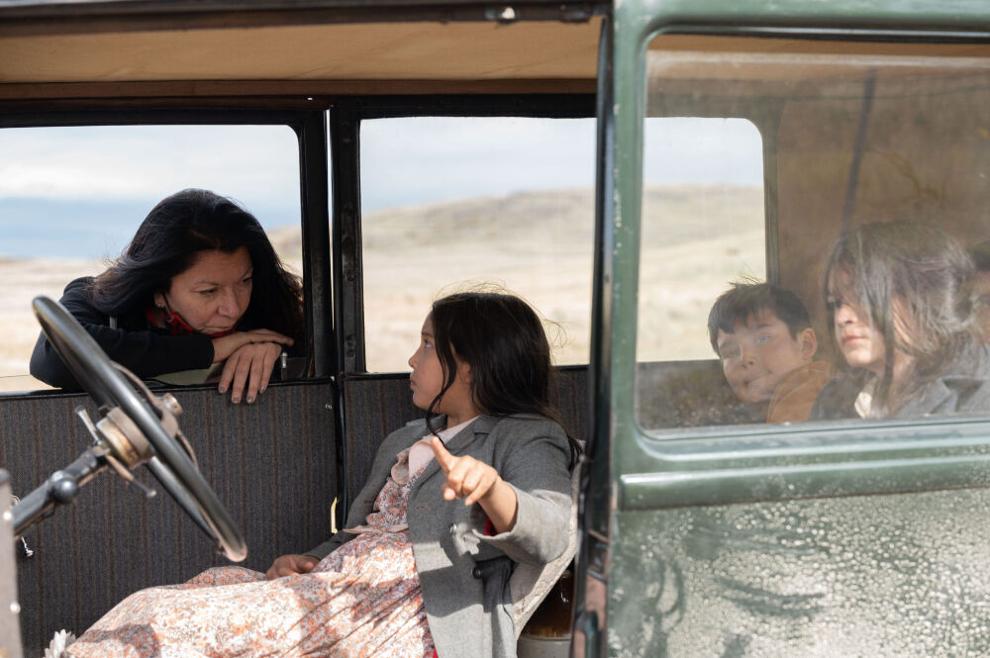 2. "Chinwag" Bigshot actor Paul Giamatti ("American Splendor," "Sideways" (2004), and professor Stephen Asma are coming to Denver to host a live taping of "Chinwag," their new podcast series of freewheeling conversations that may — or may not — dive deep into topics like aliens, science fiction and imagination. The podcast has been described as a series of unexpected, hilarious and maybe even profound chats that go to the edge of the known. You can watch (and listen) for yourself from 6:30-7:30 p.m. Saturday (May 6).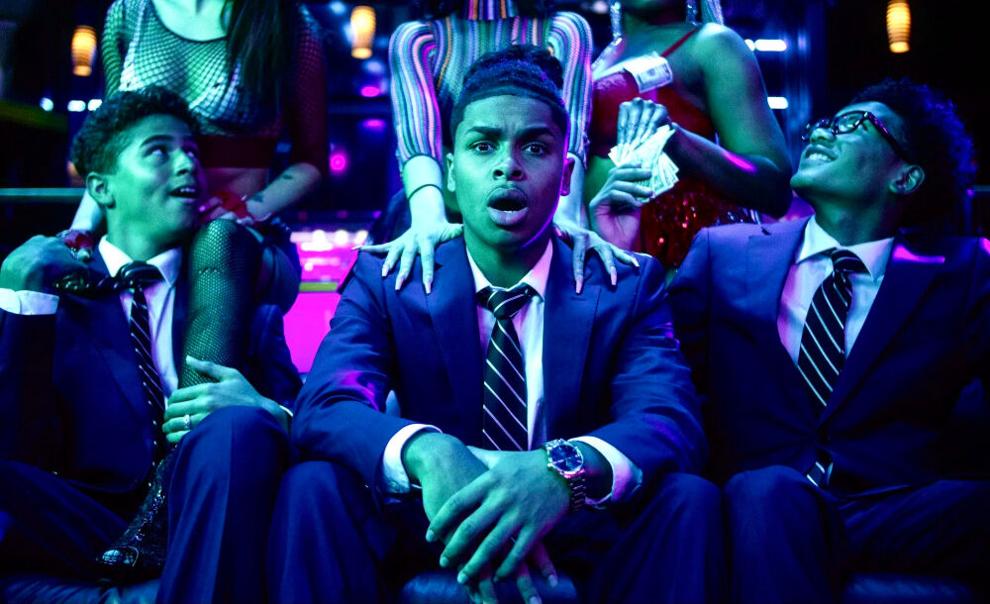 3. "Grown" Jocko Sims (he played Dr. Floyd Reynolds on the NBC drama "New Amsterdam") is hosting the Colorado premiere of his pilot episode for an audience strictly limited to Denver high schoolers at 10:30 a.m. Monday (May 8). The story follows a world-weary, fatherless 14-year-old named Rogelio who comes to realize a disconnect between the man he thought his late father was, and the man his sister remembers. Cast members Giovanni Cristoff, Josiah Gabriel and Angela Mejia-Loggia will talk to their peers afterward about life and careers in the industry. For student ticketing info, email Neil Truglio at [email protected]. (Anyone can attend the 6:15 p.m. screening on May 7).
4. "RuPaul's Drag Race" and "RuPaul's Drag Race All Stars" In the unofficial "Super Fun" category, you have this freewheeling panel conversation with Executive Producers Randy Barbato, Fenton Bailey and Tom Campbell, who will receive the SeriesFest Impact in Television Award recognizing TV trailblazers. 3:30-5 p.m. Monday (May 8).
5. "Soul City" For you live theater fans like me, one curated script is selected each year to be read out loud, by live actors, before a live audience. "Soul City," written by Lori Webster Fore and directed by Denzel Whitaker, is an hour-long drama that opens with a small-town hurricane that unearths a hidden Black utopia. The reading will star the aforementioned Jocko Sims and includes local actors Natalie Oliver Atherton (newly crowned Mrs. Colorado American), Kristen Adele, Lyla Brooks Roberts, Liana La Rosa, Peter Katona, Sheryl McCallum (star of the Denver Center's new "Miss Rhythm: The Legend of Ruth Brown") and Sam Gilstrap.
6. "A Small Light": National Geographic's new series (set to air on Disney+ and Hulu) focuses on Miep Gies, the heroic woman who bravely hid Otto Frank and his family from the Nazis during World War II. Writer Tony Phelan and showrunner Joan Rater will be in attendance for a panel discussion hosted by author Jessica Radloff. 7 p.m. Tuesday (May 9).
A huge part of SeriesFest is the Independent Pilot Competition that gives dreamers the chance to screen their pilots to an audience of industry players, network executives and fans. Among the local entries are "Offline" (the chase between a woman who shut down the internet and the agent tasked with her capture (11:30 a.m., May 7); and the intentionally lower-cased donnie l. betts' "Resisting," which examines the communal and individual impact of police brutality in America (11 a.m. May 10).
"Pilots in Progress" is an opportunity for filmmakers to get specific feedback on their developing works. This year's selection is Shantel Hansen's "Behind the Stripes," which offers a unique glimpse into the world of sports officiating (1:45 p.m. May 9).
The "Pitch-A-Thon!" program allows dreamers to for-real pitch their unproduced projects in front of execs (and you!). Two of the six selected pitchers are locals who will have five minutes to sell their dreams: Cassie Blades with "Heaven Help Us" and Brittany Ballard with "The Death Doula."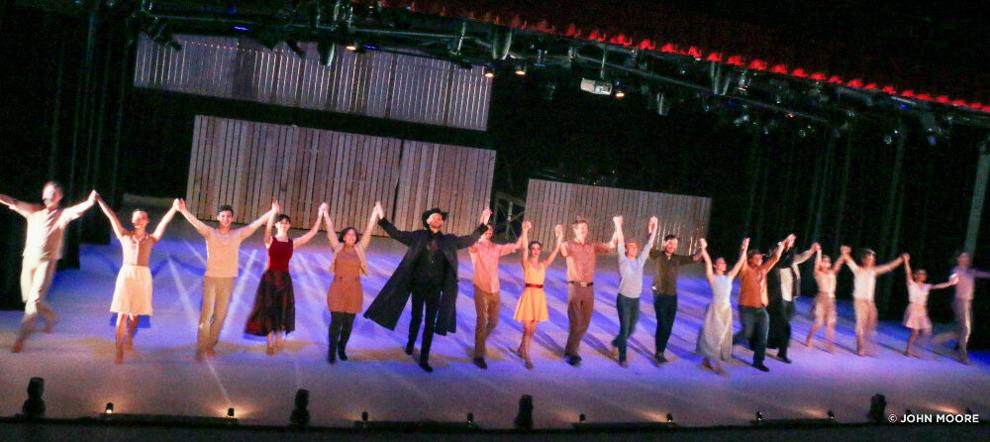 Wonderbound's spectacular opening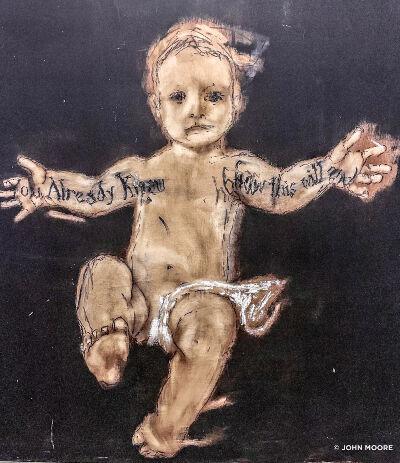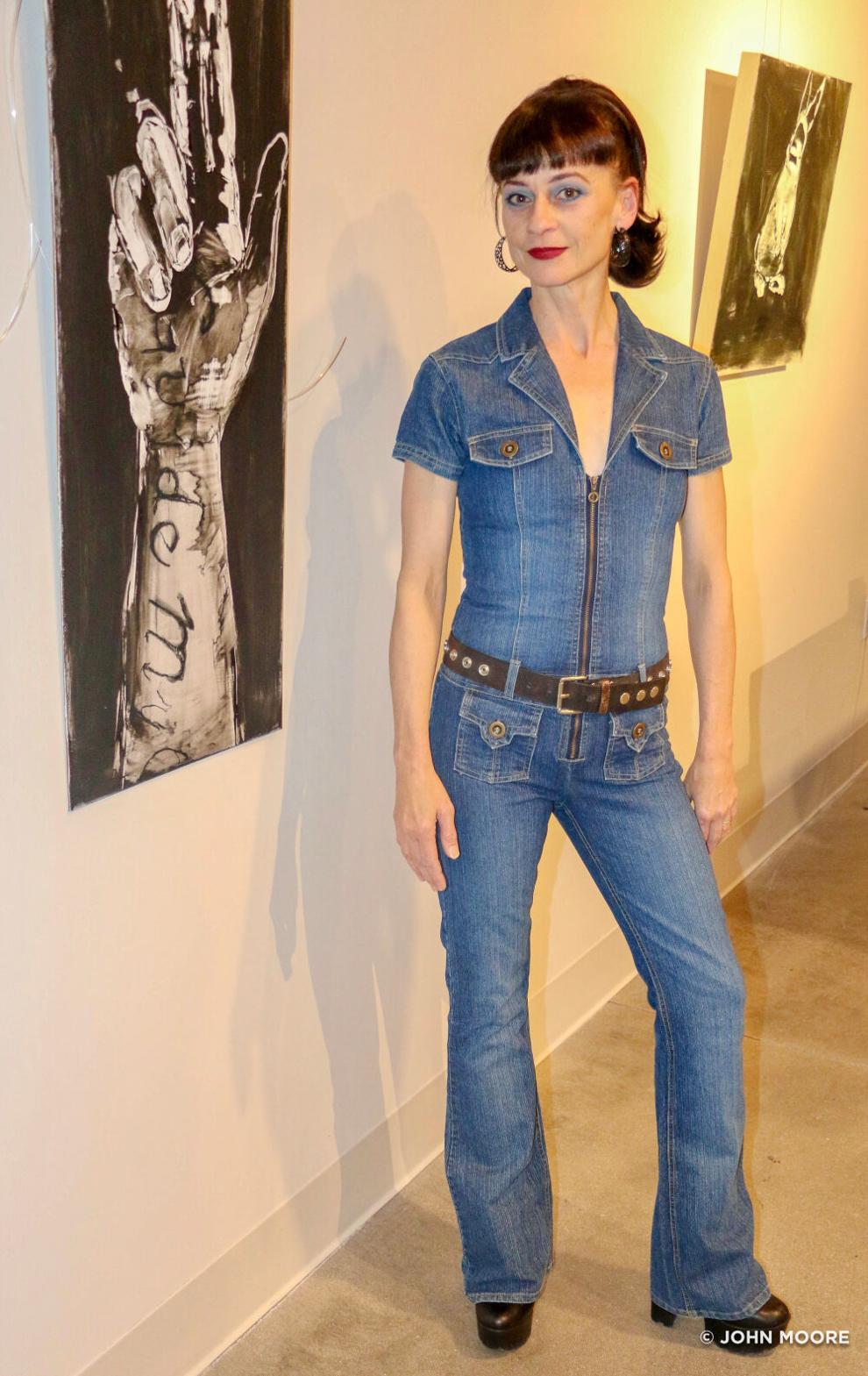 Denver dance company Wonderbound opened the doors to its $8.4 million new dance theater on Tuesday with a sneak-peek performance of its magnum opus "The Sandman," accompanied (for the first time in three years) by live music from the hauntingly personal Denver alt-country rock band Gasoline Lollipops – direct descendants of signature Colorado bands like Sixteen Horsepower, The Railbenders and Munly and the Lee Lewis Harlots. Cross-disciplinary collaborations have been Wonderbound's modus operandi for 17 years, and that extends to its new lobby.
Wonderbound has longstanding ties to Michael Dowling, an internationally collected Denver artist whose work is now, for the first time, hanging on Wonderbound walls that the company actually owns. Two striking works include a portrait of Wonderbound dancer Jocelyn Green and another of a newborn whose outstretched arms hold the message "You already know how this will end." How does it all feel? "It still has not set in," said President Dawn Fay.
"The Sandman," is an experience so great it almost makes me wish I were a critic again just to tell you all the reasons why. (Almost!). It continues through May 14 at 3824 Dahlia St. Info at wonderbound.com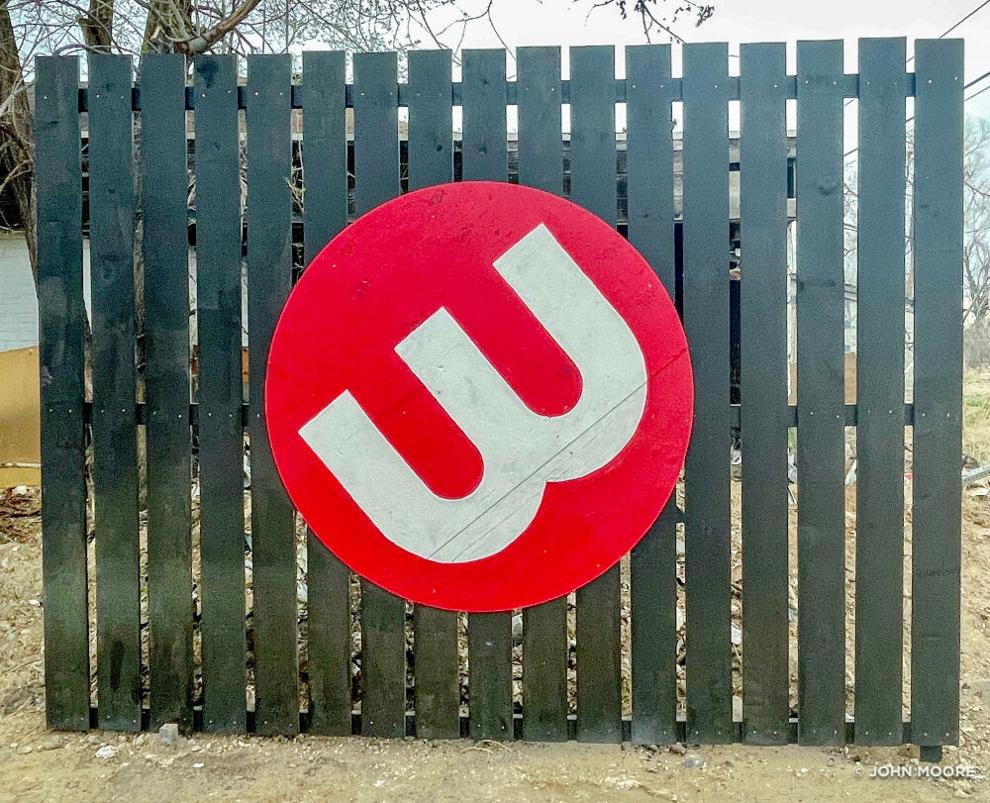 Herb's Hideaway turns 90
Herb's is planning a huge celebration to commemorate turning 90 on Sunday (May 7) lasting from 4 p.m. till 1:30 a.m. at 2057 Larimer St. No cover charge. The bar is offering specialty 1930s themed cocktails including: Gin Rickey, Manhattan, Salty Dog and Tom Collins. Live music starts with the Gabe Mervine Quintet from 5:30-8 p.m. and Funkiphino from 10:30 p.m. till 1:30am. 1930s attire optional.
Lighthouse delays opening
Construction delays have prompted the Lighthouse Writers Workshop to delay the May 12 opening of its new building at 3833 Steele St. The party will now be held at 5 p.m. June 9 to coincide with the start of its annual Lit Fest. Info at lighthousewriters.org.
Briefly …
As promised, Executive Director Malik Robinson says the Cleo Parker Robinson Dance theater has installed a backstage chairlift to provide ADA access to its stage. Additionally, work has been done to make the company's website more accessible, including making it easier for audiences to find available wheelchair-accessible seating for all company performances. Check out https://cleoparkerdance.org/
Overland High School student Hana Kebede, who won Colorado's state Poetry Out Loud competition in March, will represent the state in the finals from May 8-9 in Washington, D.C.
A celebration of life for actor Rob Riney will be held from 6-9 p.m. Monday (May 8) at the Clocktower Cabaret, 1600 Arapahoe St. (in Denver). And a celebration of Jody Sarbaugh, one of the three founders of BDT Stage, will be held at 4:30 p.m. Tuesday (May 9) at 5501 Arapahoe Ave. (in Boulder).
And finally, for the fast. And furious.
The Harkins cineplex at Northfield will relive the entire "Fast & Furious" franchise with nine nightly screenings from May 9-17, with all tickets only $5 each. Seriously, from  "The Fast and the Furious" through "F9 The Fast Saga," you can see one a night – then ask all of the important questions about what you are doing with your life. Tickets at harkins.com/theatres/northfield