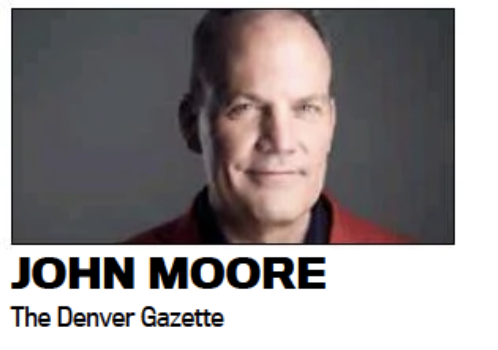 Tom Wolfe can't write this stuff.
When I first saw the Denver documentary "The Holly," my immediate reaction was that it has all the makings of becoming Denver's very own "Bonfire of the Vanities." And I was only partly talking about the story it tells of Terrance Roberts, who was released from prison and started a thriving community center until he shot a rival gang member five times just as a peace rally he had organized was set to begin. And I was only partly talking about how the film asserts that the Blood who came after Roberts was acting on orders from active gang leaders who were on the payroll of the federal anti-gang task force working through the city of Denver.
I was also talking about all of the unreal craziness surrounding the book and film, including a short-lived lawsuit and what author and director Julian Rubinstein has said have been ongoing threats against him. 
I mean, come on! Terrance Roberts is now on the ballot for mayor.
The book went on to win the Colorado Book Award and the film won audience favorite at the Denver Film Festival. Now, we're just a few days away from what should be Rubinstein's greatest triumph (to date) –  the film will have its official theatrical release on Feb. 3 at the Sie Film Center.  
But first, the film will have a sold-out special screening sponsored by the NAACP this Saturday afternoon at History Colorado. Afterward, Roberts, Rubinstein and intentionally lower-cased producer donnie l. betts will discuss "how capitalism and racism create oppressive systems — such as gang violence — that affect certain communities more than others."
And now this: Rubinstein says that, at Saturday's event, he will speak publicly for the first time about becoming what is believed to be the first journalist accepted into Colorado's address confidentiality program because of ongoing threats against his life. Part of that program, he said, includes literally having to move – and being given a new legal name for his additional protection.
"Julian managed to capture an astonishing story as it was playing out, despite the very real risks," Executive Producer Adam McKay said.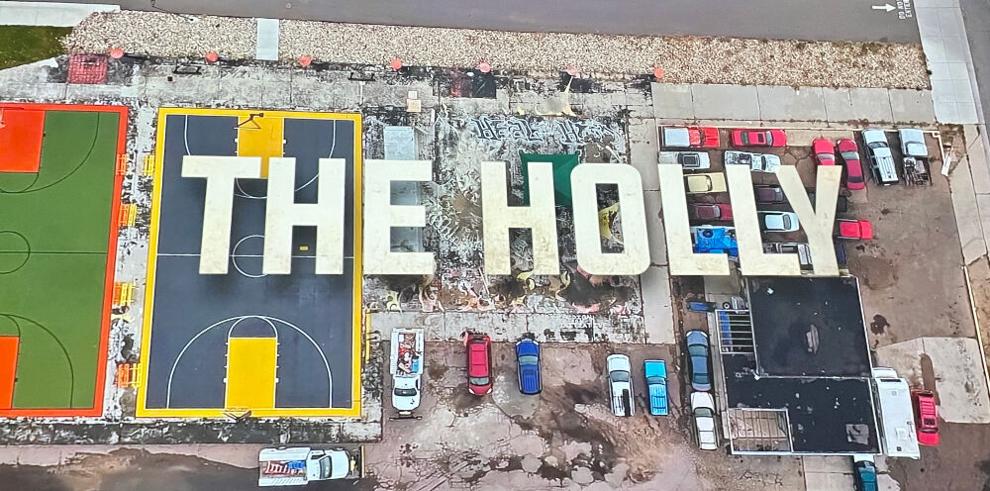 New stage works are rolling out
Theater companies open new works on Colorado stages almost every weekend of the year, but an unusual number of live, locally created plays and musicals are debuting this weekend. Here are just a few of them:
• Buntport Theater's "The Death of Napoleon: A Play in Less Than Three Acts": Denver's one and only Buntport Theater, a collective of friends who have written and performed 50 original plays together over the past 24 years, starts on its second 50 on Friday with its latest quirky creation, which explores Napoleon's final days in exile on the island of St. Helena. Meet the world's most famous Corsican the way you've never seen him before: Cheating at solitaire, arguing with insects and refusing to grapple with his own history. Through Feb. 18 at 717 Lipan St., buntport.com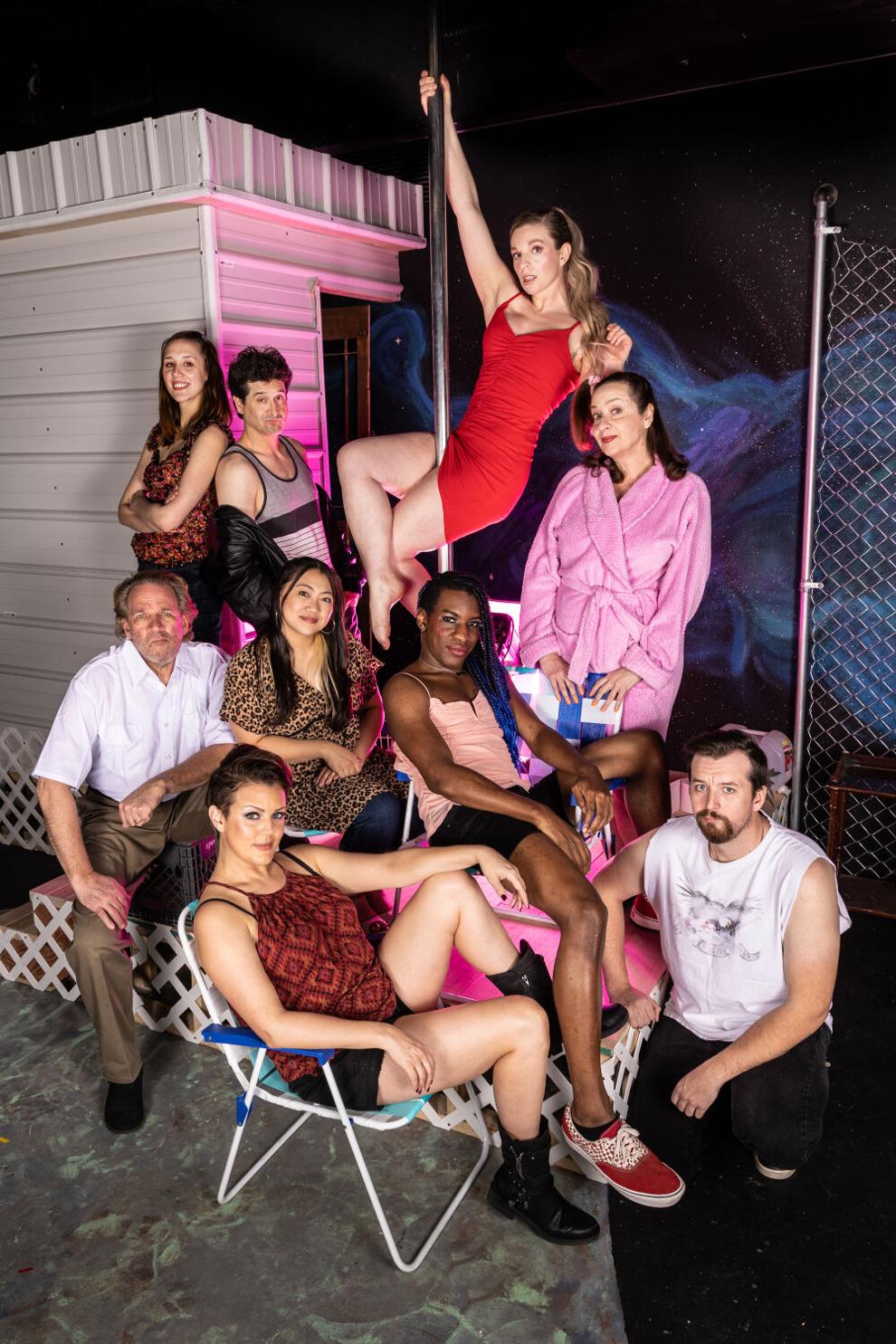 • Miners Alley Playhouse's "The Great American Trailer Park Musical" is a cheeky, bighearted and a little bit vulgar musical by Denver's David Nehls that has been making its trashy way across American stages since 2007. It's all centered around a love triangle between an agoraphobe, a highway toll collector and an exotic dancer. And it's all in good fun. Through March 5 at 1224 Washington Ave., in Golden, minersalley.com
• Vintage Theatre's "Sophisticated Ladies": The musical legacy of Duke Ellington is celebrated in this stylish retrospective with numbers including  "It Don't Mean a Thing If It Ain't Got That Swing," "Take the 'A' Train" and "Don't Get Around Much Anymore. Directed and Choreographed by Christopher Page-Sanders. Through March 5, 1468 Dayton St., Aurora, vintagetheatre.org.
• DCPA's Theatre Company's "Lessons in Spanish": Part crime-comedy, part telenovela, Alexis Scheer's new play is described as a comic snapshot of Cuban and Colombian-American culture set in the heart of Miami's Wynwood arts district. It's said to be a light-hearted look at the struggles many Latinas go through to gain entry into cultural and artistic spaces that have historically excluded them. Through March 12 in the Singleton Theatre, denvercenter.org
• Not to mention: The national touring production of "To Kill a Mockingbird," as newly imagined by Aaron Sorkin, is all it's cracked up to be, with Richard Thomas playing a more fallible and human Atticus Finch than you've likely seen before. Yes, this new adaptation has been crafted by Sorkin with the benefit of recent history to inform him, but his script is laden with pearls of wisdom that are more relevant to 2023 than most anything being freshly written today.
At one point, Thomas (Jon-Boy from "The Waltons" if you're old; Bad Grandpa from "Ozark" if you're young) breaks the fourth wall and pleads directly to the audience: "We have to heal this wound, or we will never stop bleeding." That line was written by Sorkin in 2018, not novelist Harper Lee in 1960, about racial inequality in the 1930s. But it's a gut punch in any time or context. Through Feb. 5 at the Buell Theatre, denvercenter.org
Close-minded: 'Theater of the Mind'
After an extended run, the Denver Center's wildly successful and extended run of David Byrne's "Theater of the Mind" finally closed on Sunday after being seen by 42,000, no more than 16 at a time. Byrne returned to Denver one last time to commune with the cast and creative team afterward.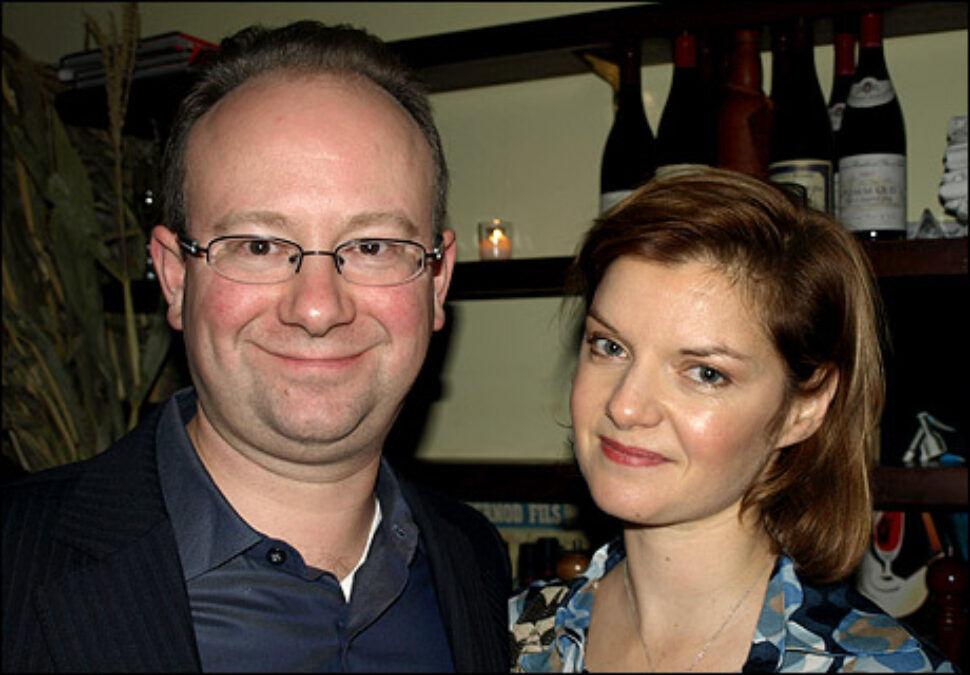 New York death hits home in Colorado  
This month has been one of numerous, astonishing losses in the local arts community, which we have reported as they have come up. And sometimes there is a death in New York that reverberates all the way back to Colorado. Such was the case with the sudden, gut-punching death of Andrew Leynse, best-known as the Artistic Director of Off-Broadway's Primary Stages.
Leynse was a gentle giant who produced dozens of new works by both young and established playwrights, including A.R. Gurney, David Ives, Charles Busch, Theresa Rebeck, Terrance McNally, Donald Margulies, Horton Foote and Billy Porter.
In 1997, Leynse married Denver native Mary Bacon, who graduated from Denver East High School and did youth theater with lots of locals (including me) before establishing herself as a solidly consistent, award-winning New York actor. In 2013, she came home to star in the DCPA Theatre Company's immigration play "Just Like Us" playing real-life long-form journalist Helen Thorpe.
The intersection of Leynse's life in New York and Bacon's life in Colorado led to Leynse being additionally named the Artistic Director of the annual Colorado New Play Festival in Steamboat Springs, where he nurtured now big-time playwrights like Kate Hamill and Lucas Hnath.
Leynse died Jan. 20 after fighting a sudden onset of sepsis. He was only 53.
"Andrew's intellect, humanity, warmth and genuine smile will be missed by all of us," said Festival Director Dagny McKinley.
Briefly …
A new initiative called "The Emerging BIPOC Playwright's Project" is launching next month to provide both mentorship to Denver-area writers of color and a pathway to full productions of their new plays. That will include classes on marketing, budgeting and script editing. Two writers will be chosen for the inaugural class. Submissions will be accepted through Feb 5. The winners will be announced at a launch party at 6 p.m. Feb 21 at Raices Brewing Company …
Outgoing Colorado Poet Laureate Bobby LeFebre has joined the board of directors for the Latino Cultural Arts Center of Colorado. "I'm excited to help lead the future of Latino arts and culture in Denver and beyond," he said. 
In case you missed it:
John Fielder, Colorado's most famous nature photographer, has donated his life's works to  History Colorado, which will make 5,000 shots available to anyone for free ... Colorado Academy graduate Shane Boris is a producer of record for two films nominated as Best Documentary for the Academy Awards this week ... Former Denver Post online Music Editor John Hendrickson, who spoke with us last week about his life with a stutter, appears at the Tattered Cover at 6 p.m. Thursday to talk about his book, "Life on Delay."  ... Denver's Chicano theater Su Teatro will conduct a ceremonial "burning of the mortgage" at 4 p.m. Friday at 721 Santa Fe Dr.
And finally …
The Lake Dillon Theatre Company will be making a major announcement on Friday. Considering the company moved down the road from Dillon and into the heart of Silverthorne several years ago, it's a good bet married couple Chris Alleman and Joshua Blanchard will be announcing a name change.