As campaigns go, this spring's Denver municipal election has not lacked for interesting stories and intriguing topics.
Start with a mayoral campaign in which Mayor Michael Hancock is facing some serious competition in his bid for a third term.
Add several competitive city council races that have drawn an unusually large field of candidates.
Factor in two first-in-the-nation ballot initiatives: one that would assert the right of homeless people to live on the streets and another that would decriminalize so-called "magic mushrooms."
So, there will be a lot at stake when the mail ballots are counted on Tuesday.
PODCAST: Listen below as Lynn Bartels and Charlie Brown break down the Denver election.
To help make sense of the results, Colorado Politics consulted with three veteran election observers to offer their thoughts on what to watch for when the results come in.
We talked with:
Pollster Floyd Ciruli, who has been tracking Denver elections since 1985.

Lynn Bartels, who covered elections for The Rocky Mountain News and The Denver Post and formerly served as spokeswoman for the Colorado Secretary of State's office.

Charlie Brown, a former city councilman who represented District 6 in southeast Denver.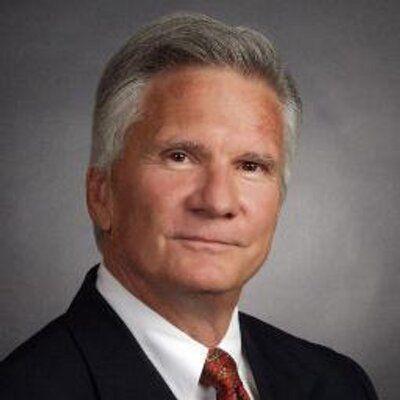 Here are some things they'll be watching for:
Will there be a runoff?
The big question on election night will be: Can Hancock – the presumptive front runner – garner 50% of the vote plus one, or will he be facing the top vote-getter among his challengers in a June 4 runoff election?
Avoiding a runoff may be difficult given that he faces three challengers, all of whom have raised enough money to mount viable campaigns: Lisa Calderón, a Regis University criminal justice professor; Jamie Giellis, a former president of the River North Arts District; and Penfield Tate III, a former state lawmaker.
Other candidates on the ballot include Kalyn Rose Heffernan, a disability rights activist; and Stephan "Seku" Evans, a community activist.
What will turnout be?
Bartels said she expects there will be an "incredibly low" turnout – even for a spring municipal election that normally averages about a 30 percent turnout of registered voters.
Early numbers on ballots returned to the Denver Elections Division seem to bear this out. As of April 30, just under 8.8% of the mail ballots had been returned.
That's less than half of the 19.72% of ballots returned by the same day in the 2011 municipal election in which there was an open seat for mayor. That year saw a 38.9% turnout by election day.
Hancock finished second that May but then defeated former state lawmaker Chris Romer in the runoff by 16 points.
Who will win the south Denver vote?
Ciruli pointed out that historically most of the ballots in Denver elections are cast by voters who live south of Sixth Avenue.
Brown added that those voters tend to vote early and lean more conservative than the city overall.
This year, Giellis, a Platt Park resident, is the only candidate who lives below Sixth Avenue, although she is best known for her work in the River North neighborhood.
Ciruli said one thing to watch is how the mayoral candidates fare in that part of Denver.
How about the Northwest Denver vote?
Bartels said to watch for a heavier than usual turnout in northwest Denver's District 1 where seven candidates are vying for an open city council seat.
She also said to watch for a late spike in ballots returned from the northeast neighborhoods of Montbello and Green Valley Ranch, where residents traditionally have waited until the last days before voting.
Will there be a "300" effect?
Brown and Ciruli both said they expect the well-funding opposition to Initiative 300 – which would repeal the city's ban on urban camping and give the homeless the right to live on the street – will drive some voters to the polls.
"I think it's going to increase voter participation," said Brown, who opposes the measure.  "I think that does have a driving effect."
Stay with Colorado Politics online and in next week's print edition for coverage of election results.