What comes to mind when you picture a brewery? The word rugged, perhaps? Concrete floors and wooden tables and maybe brick walls?
Many breweries follow a certain stripped-down aesthetic. The only artsy thing at some spots is the tap list, sometimes written in chalk. There's one way to break that mold: Throw a mural up on a wall.
That's just what Rocky Mountain Brewery did while its Colorado Springs taproom was closed due to the coronavirus pandemic.
The brewery hired local street artist Andre Eddens to splash some color — and personality — inside the brewhouse.
Eddens got inspiration from talking to customers and staff at Rocky Mountain, which he calls "a very creative place."
He and another artist, known as Trash Juice 719, spent three weeks completing the piece made with spray paint.
It shows two women, who are each characters based on a Rocky Mountain Brewery beer. One is inspired by Da' Yooper, a cherry pie-flavored beer, and the other is inspired by a beer called Eat a Peach. Surrounding them are outer space details as a nod to Colorado Springs being home to the U.S. Space Command and in the middle is the brewery's logo. The whole thing is painted in mostly blue, yellow and red.
"We wanted it to be Colorado themed," Eddens said. "It's kind of like a giant Colorado flag."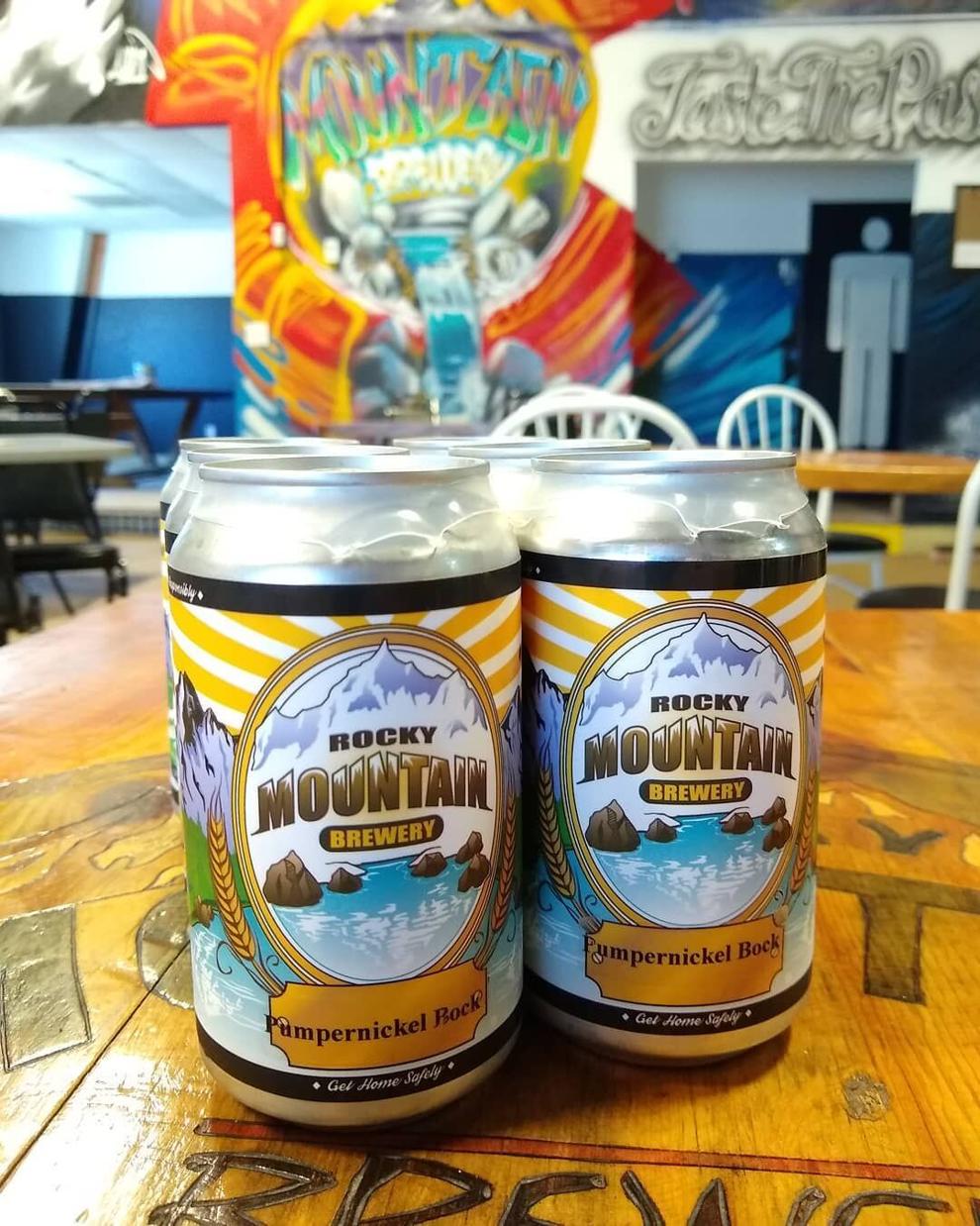 The mural goes with Rocky Mountain Brewery's vibe, he said. Its beers are grouped into two categories: "The Ladies" and "The Supporting Characters."
"It gives patrons something to look at other than a bare wall," he said. "And it brings a sense of community. I think art does that to a place."
Rocky Mountain isn't the only brewery bringing art in.
Red Leg Brewing has an elaborate mural, depicting a mountainous landscape, on the walls of its upstairs space.
And, when in Denver, you can't miss Our Mutual Friend Brewing because of its bright mural serving as a colorful backdrop for patio sitters.
Eddens could see more breweries in the Pikes Peak region following suit. These places already show off their creative sides with different beer concoctions.
"This is another way to show that creativity," Eddens said.