ARAPAHOE BASIN
A-Basin is known as "The Legend." That's partly due to its long season — with more operating days than any other ski area in Colorado, typically opening first in North America and sometimes staying open through Independence Day.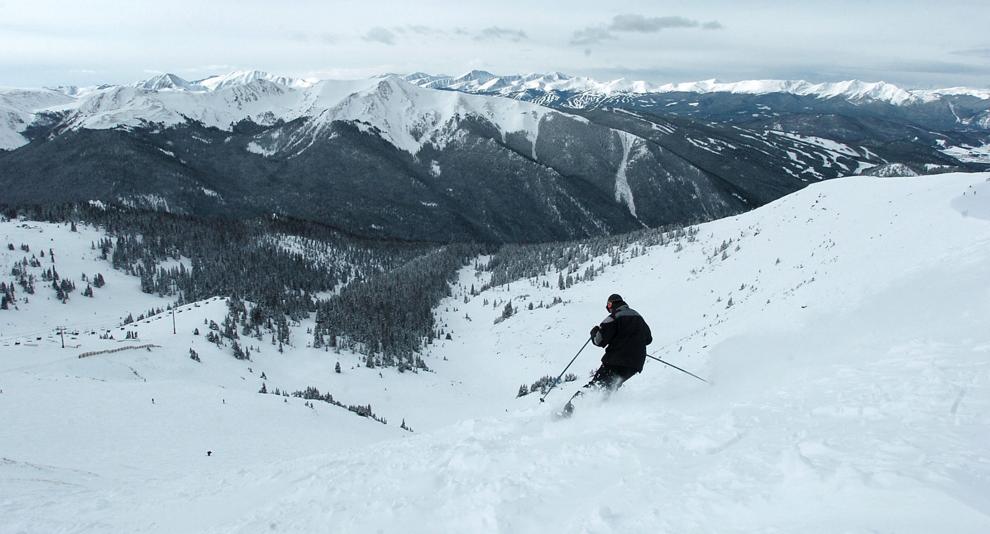 The ski area has open bowl skiing up top and serious glades just below. It's also home to Il Rifugio, considered the highest dining option in all of Colorado ski country at about 12,500 feet.
Skiable terrain: 1,428 acres Trails: 147 Lifts: 9
Mountain stats: 13,050-foot summit, 10,780-foot base
Check out: It's Il Rifugio up high and 6th Alley Bar and Grill down low. The base hub pours a lot of Bloody Marys for patrons on the scenic deck.
ASPEN HIGHLANDS
Locals claim Highlands as their territory, and even the most expert among them can be humbled. Double black diamond runs coat the majority of the mountain. Most heralded is Highland Bowl, reached on foot, which speaks to the rugged character of the ski area.
Another good bet for powder is in the Temerity area, defined by steep glades. Thunderbowl and Exhibition lifts lead to challenging runs such as P-Chutes.
Skiable terrain: 1,040 acres Trails: 144 Lifts: 5
Mountain stats: Highland Bowl at 12,392 feet, 8,040-foot base
Check out: Cloud Nine Alpine Bistro — a cozy cabin famous for fondue, apple strudel and wine — is a fixture on the mountain.
ASPEN MOUNTAIN
Also known by its old name, Ajax, the mountain is considered a "terrain smorgasbord" in a relatively small area. Though compact, capable visitors should find room to operate in the bowls and glades that lend a true backcountry feel.
A high-speed gondola rises up the mountain that's laden with famously steep runs such as Silver Queen. The best bet for families is on the upper mountain's corduroy.
Skiable terrain: 675 acres Trails: 76 Lifts: 8
Mountain stats: 11,211-foot summit, 7,945-foot base
Check out: Customers crave the truffle fries at Ajax Tavern, situated at the mountain's base.
BEAVER CREEK
This alpine retreat off Interstate 70 features an apres-packed village at its center plus mountainside gourmet meals reached via a sleigh ride. Though seeming exclusive, there's a bigger club of vert seekers who fit right in at Beaver Creek.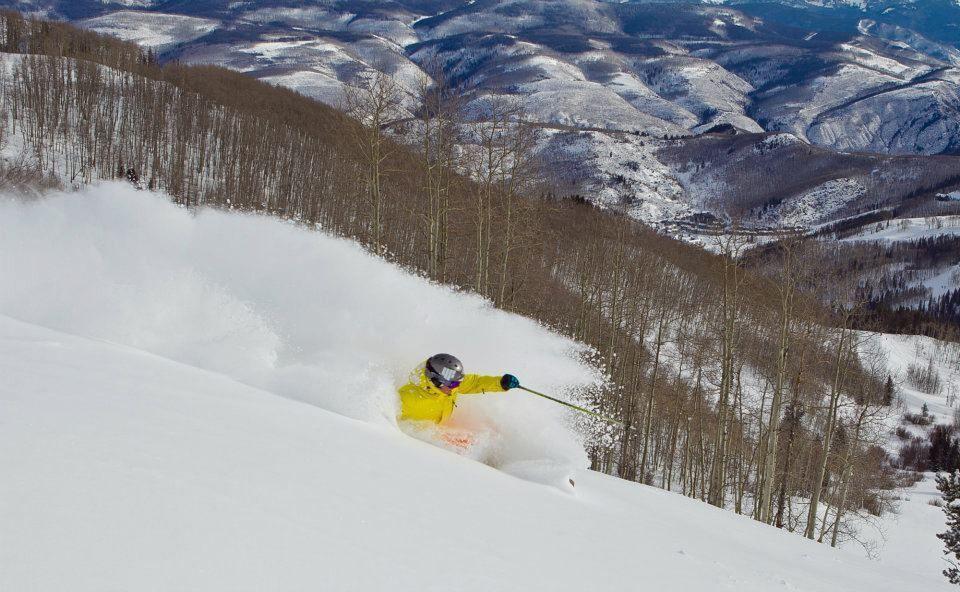 But the resort's commitment to novices is exemplified by Red Buffalo Park, a 200-acre area on the mountain's highest elevations. Here visitors find themselves with some of the best views around.
Skiable terrain: 1,832 acres Trails: 150 Lifts: 23
Mountain stats: 11,440-foot summit, 8,100-foot base
Check out: Blue Moose Pizza has been a favorite since 1995, tossing New York-style pies in an unpretentious setting.
BRECKENRIDGE
The resort's five peaks, named 6 through 10, cater to all types of skill sets. And now regulars delight in a longer season, with Breckenridge recently upgrading its snowmaking equipment to extend the fun through Memorial Day.
Some of the more beloved terrain is on Peak 8, which hosted the resort's first trails in 1961. Peak 10 is reserved for black diamond experts.
Skiable terrain: 2,908 acres Trails: 187 Lifts: 34
Mountain stats: 12,998-foot summit, 9,600-foot base
Check out: Everyone knows the whiskey, of course, but locals swear by the food at Breckenridge Distillery. The menu was envisioned by an internationally renowned chef.
BUTTERMILK
This is the smallest of Aspen's four ski areas. It's the one for freestyle enthusiasts. It's also good for newbies.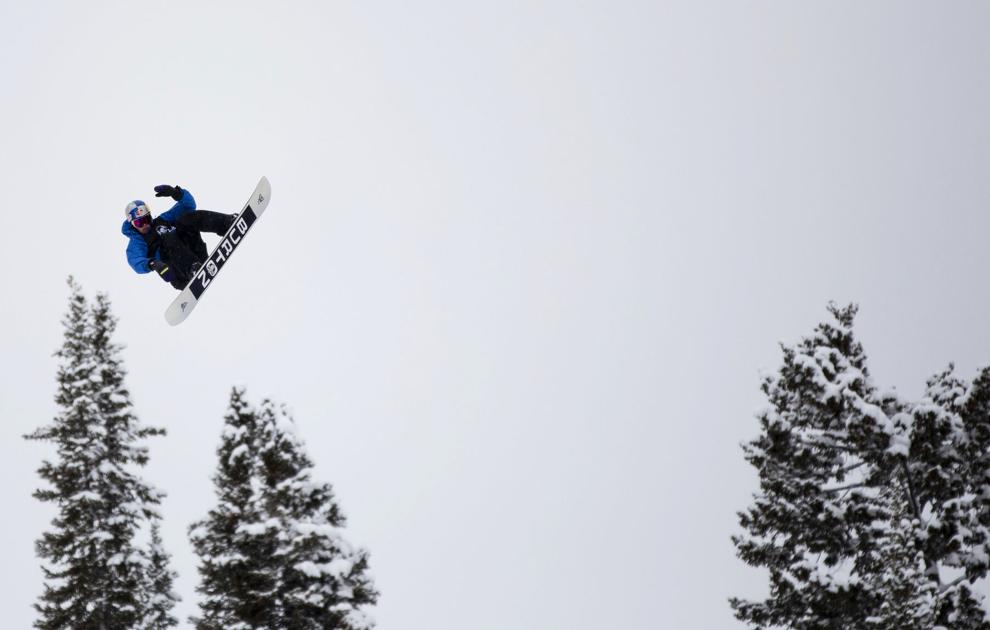 So it makes sense why the Aspen conglomerate calls Buttermilk "one mountain with two personalities."
Terrain parks are what set Buttermilk apart. One can spend a day exploring the main park, with jumps and rails spotting a 2-mile stretch. Newcomers test themselves at S3 Park.
Skiable terrain: 470 acres Trails: 44 Lifts: 5
Mountain stats: 9,900-foot summit, 7,870-foot base
Check out: You can trust Home Team BBQ, with a comfort food menu born in Charleston, S.C.
COOPER
The back side of the ski area is tree- and mogul-laden with double black diamond runs. Be prepared to take a T-bar; it's the only way out. From the front side, a double chair leads to the top and a host of green- and blue-rated runs.
Cooper trusts you'll appreciate the comparatively low ticket prices. And the low to no wait times. And the all-natural terrain — no snowmaking required at this altitude.
Skiable terrain: 470 acres Trails: 59 Lifts: 5
Mountain stats: 11,700-foot summit, 10,500-foot base
Check out: Even if you don't opt to eat or drink, no trip to Leadville is complete without a step inside historic Silver Dollar Saloon.
COPPER MOUNTAIN
In separating itself from the other ski areas in Summit County, Copper Mountain touts its geographic arrangement.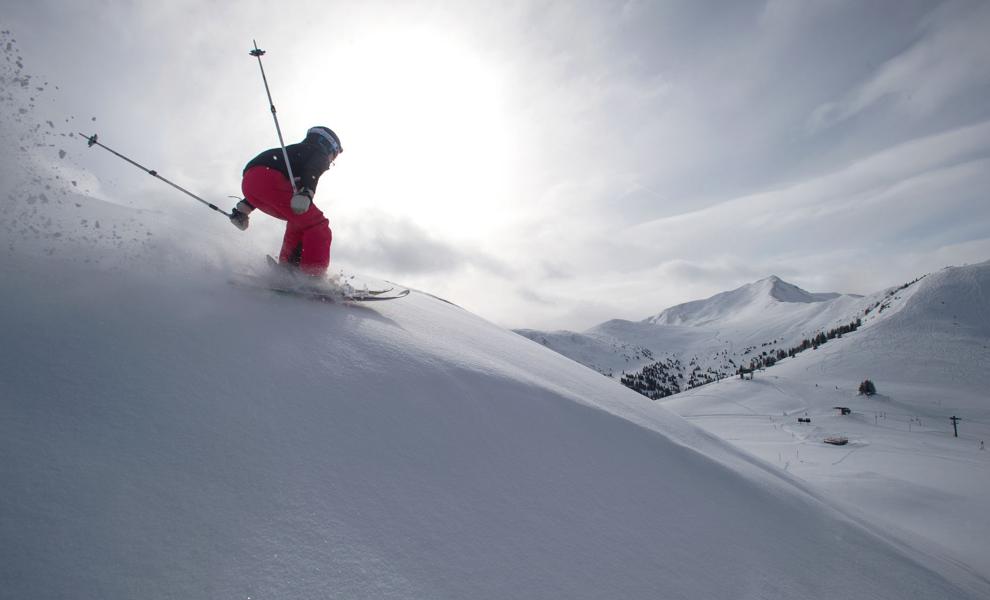 Beginners typically cluster in the West Village, where the ski and ride school is based. The East Village is made up mostly of black runs and is also home to the U.S. Ski Team Speed Center. Tubing, ice skating, snowshoeing and cross-country skiing are available elsewhere on the mountain.
Skiable terrain: 2,490 acres Trails: 150 Lifts: 24
Mountain stats: 12,313-foot summit, 9,712-foot base
Check out: If you're an IPA lover, you probably already know about Outer Range Brewing Co. in Frisco. If not, you should.
CRESTED BUTTE
This resort has always paid homage to the old ways of mountain life. When Vail Resorts acquired it in 2018, many locals worried what would become of their previously family-owned ski area.
But the company has indicated it loves Crested Butte just as it is. That includes the remoteness. The steep terrain. The multi-color bus shuttling people from town to the lifts. And, historically, those closing days of scantily clad skiers.
Skiable terrain: 1,547 acres Trails: 121 Lifts: 15
Mountain stats: 12,162-foot summit, 9,375-foot base
Check out: The secret to crushing those steep runs? Coffee and doughnuts at Camp 4.
ECHO MOUNTAIN
Located less than an hour from downtown Denver, between Evergreen and Idaho Springs on Colorado 103, this ski area has lived many lives. Overseers are counting on this one to be the fullest.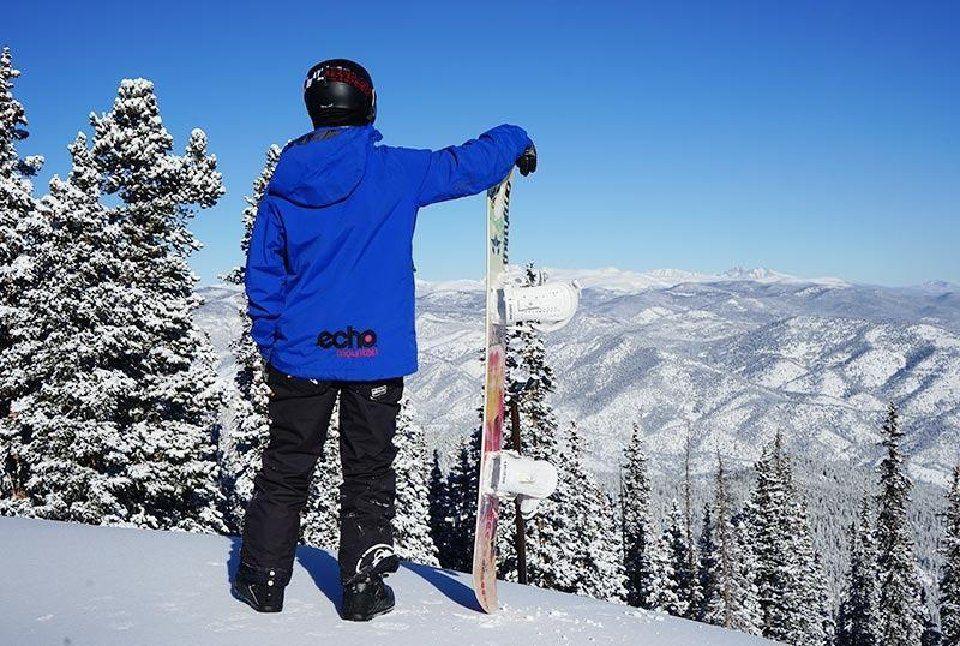 One attempt at standing out is by offering night skiing. Visitors can lap two intermediate runs lined by lights. The terrain isn't much — but neither is the price compared with the rest of ski country.
Skiable terrain: 60 acres Trails: 9 Lifts: 3
Mountain stats: 10,650-foot summit, 10,050-foot base
Check out: In nearby Idaho Springs, Beau Jo's claims "Colorado-style" pizza.
ELDORA
The six-person, high-speed Alpenglow Express opened in 2017, granting guests outside Nederland quick turns and big vert. That lift zips up Challenge Mountain, the go-to for advanced skiers and riders. The confident head to Corona Bowl, reaching double black territories of glades, steeps and cliffs.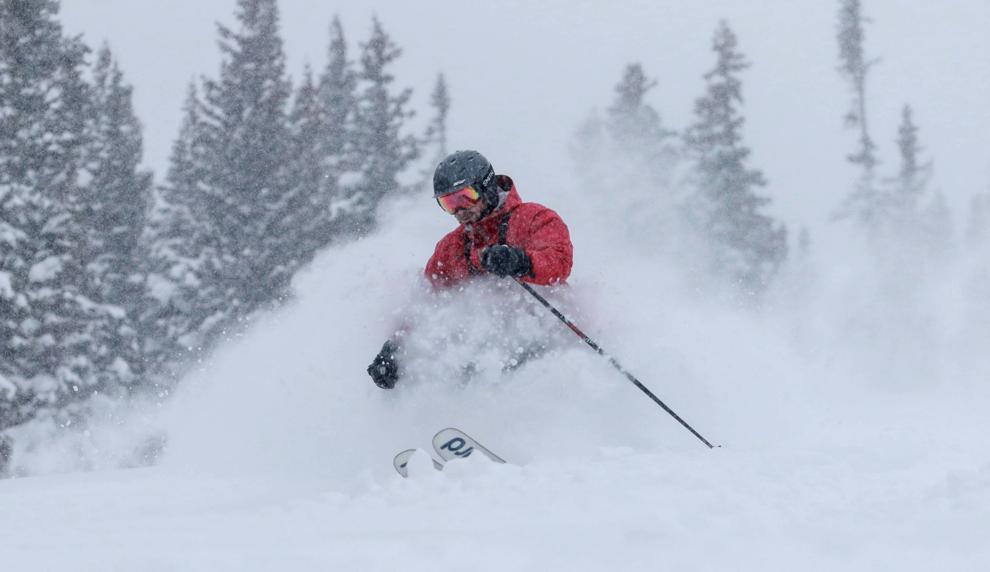 Don't be intimidated: Eldora prides itself for being "THE place to learn in Colorado." The Little Hawk area is lined with green groomers.
Skiable terrain: 680 acres Trails: 53 Lifts: 10
Mountain stats: 10,600-foot summit, 9,360-foot base
Check out: Kids and adults alike are transported by the Carousel of Happiness in the heart of Nederland.
GRANBY RANCH
"Everything about Ski Granby Ranch is EASY," promises the website.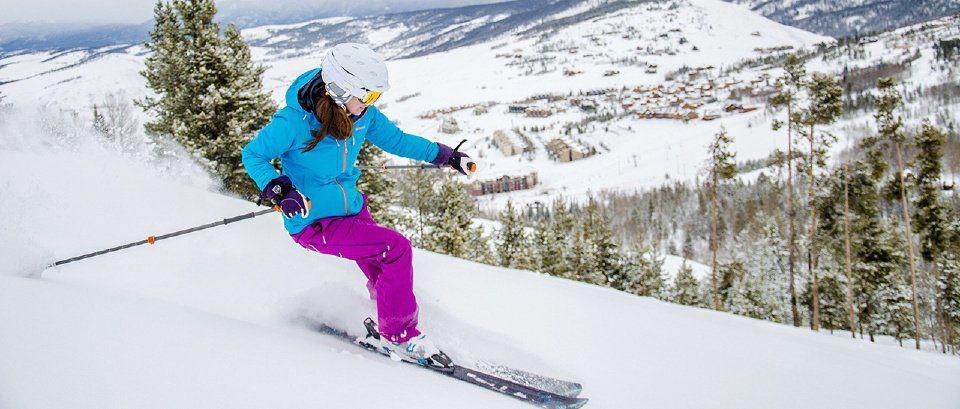 That goes for the resort's East Mountain terrain, the groomers where learners progress after their lessons at the base. West Mountain stocks trees, with runs such as Rimfire known to stash the occasional powder. On either side, the views of the Continental Divide are spectacular. And true to the "easy" mantra, all runs end at the base.
Skiable terrain: 406 acres Trails: 40 Lifts: 5
Mountain stats: 9,202-foot summit, 8,202-foot base
Check out: Mid Town Cafe calls its pastries "mouthwatering temptations to start your day off right."
HESPERUS
This is an ideal place to learn for Durango youngsters, and unskilled tourists might be wise to try the hill for the cheaper day pass.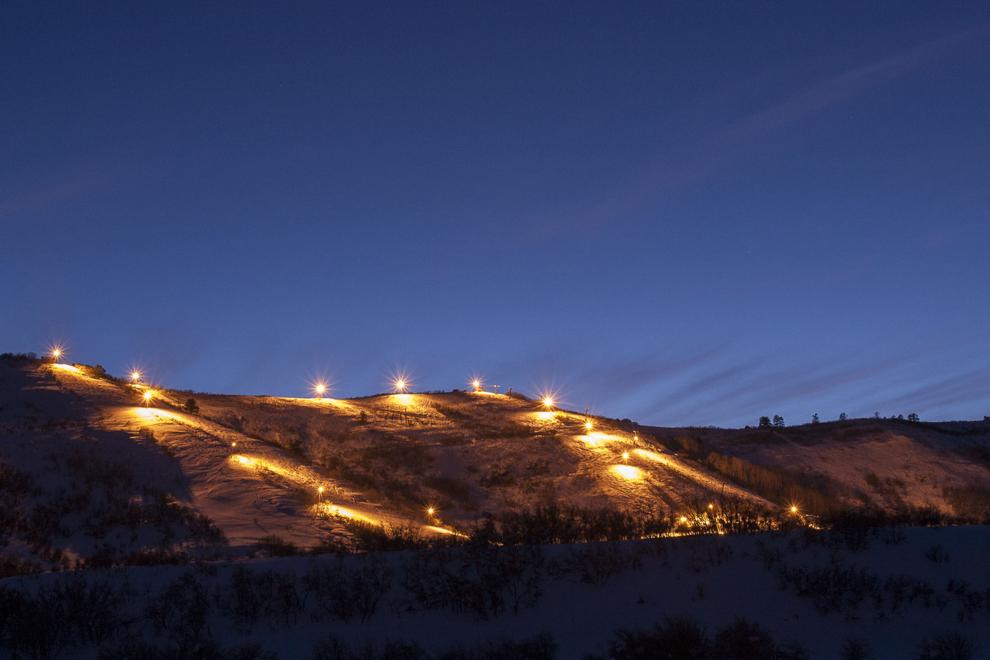 Hesperus derives from the term in Greek mythology meaning "evening star." And it's in the evening when the ski area shines. The lights come on, and locals after work come to get their turns.
Skiable terrain: 60 acres Trails: 26 Lifts: 1
Mountain stats: 8,888-foot summit, 8,100-foot base
Check out: You'll feel as if you're part of a night-time secret with a cocktail at speakeasy Bookcase and Barber in Durango.
HOWELSEN HILL
Nothing proclaims Steamboat Springs as Ski Town, USA, like the local hill. It's steeped in 100-plus years of history, the longest-going history of any ski area in the West.
No such complex in North America compares with these jumps. Since its establishment under Norwegian immigrant Carl Howelsen, almost 90 Olympians have made the area their training ground.
Skiable terrain: 50 acres Trails: 19 Lifts: 4
Mountain stats: 7,136-foot summit, 6,696-foot base
Check out: For skiing on the opposite end of the spectrum, Rabbit Ears Pass is a popular backcountry spot.
KEYSTONE
The biggest of Summit County's four ski areas, Keystone spans three mountains.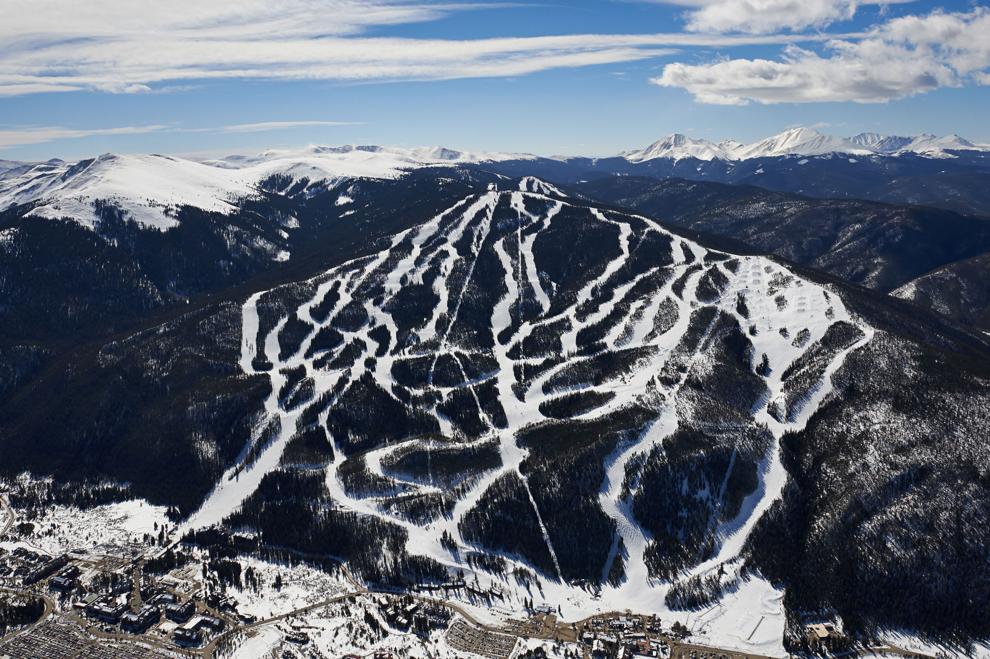 Dercum Mountain — which features long groomers for beginners as well as rolling, intermediate runs — also is home to A51 Terrain Park. The Outback is a powder haven and the resort's highest peak.
Keystone has added a feather to its cap with state-of-the-art snowmaking technology that allows for an early-season kickoff in October.
Skiable terrain: 3,148 acres Trails: 128 Lifts: 20
Mountain stats: 12,408-foot summit, 9,280-foot base
Check out: Near the center of the resort, Snake River Saloon and Steakhouse promises to fill you up with hearty plates.
LOVELAND
With a base close to 10,800 feet, it's no wonder Loveland is always among Colorado's first ski areas to open.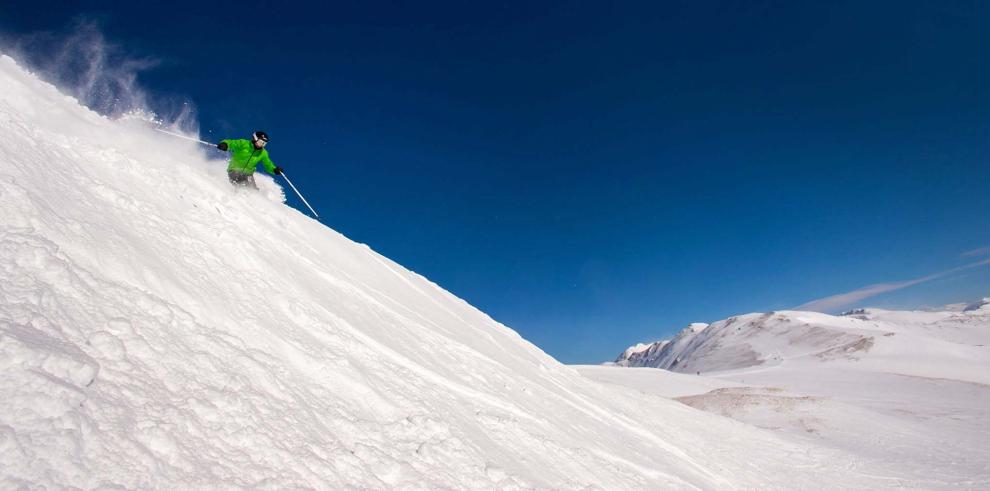 Loveland Valley comprises the beginner and intermediate terrain that makes up half of Loveland's skiable acres. Loveland Basin is a hub for experienced powder hounds. The deepest, steepest stuff is found here, with Lift 4 rising to tree runs and Lift 9 taking riders to a 12,700-foot paradise of open bowls.
Skiable terrain: 1,800 acres Trails: 94 Lifts: 11
Mountain stats: 13,010-foot summit, 10,800-foot base
Check out: Suds for all at Tommyknocker Brewery and Pub in Idaho Springs.
MONARCH
The ski area is without the glitz and glamour of the northern resorts that march on with development. Monarch, meanwhile, appears trapped in time. And ownership plans to keep it that way.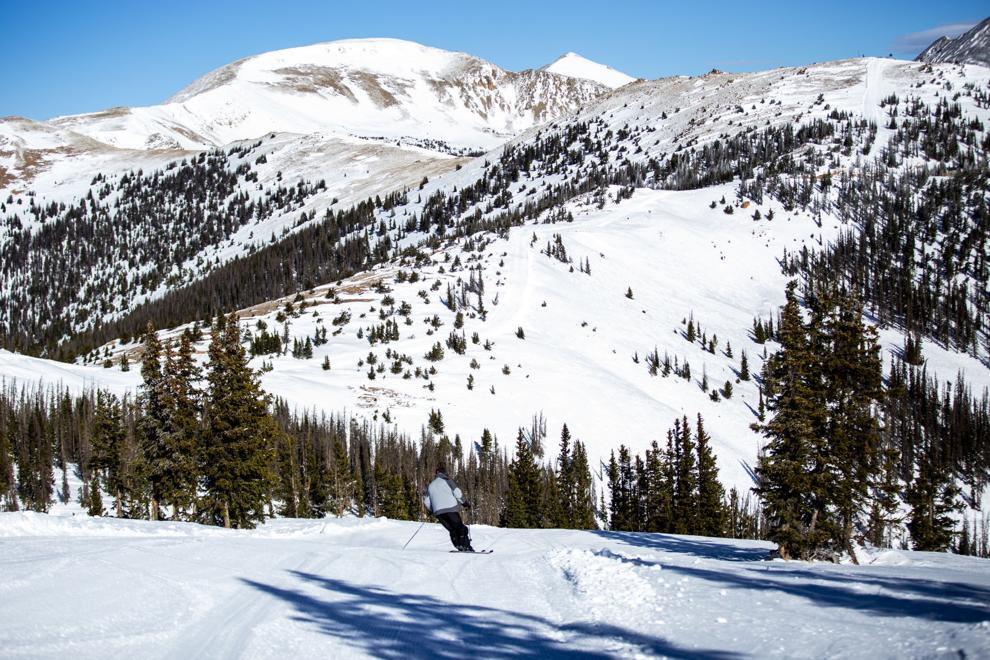 While visitors are welcomed to their share of beginner runs and longer, intermediate cruisers, experts have taken to the snowcat tours. Monarch calls Mirkwood Basin its "hidden gem," boasting 130 acres of double black diamond terrain.
Skiable terrain: 800 acres Trails: 67 Lifts: 7
Mountain stats: 11,952-foot summit, 10,790-foot base
Check out: In Salida, Sweetie's Sandwich Shop has perfected lunch and dessert.
POWDERHORN
Grand Junction is defined by a massive flattop mountain and by desert terrain prime for mountain biking. Yet for five decades on the edge of Grand Mesa, Powderhorn has satiated locals who crave snow.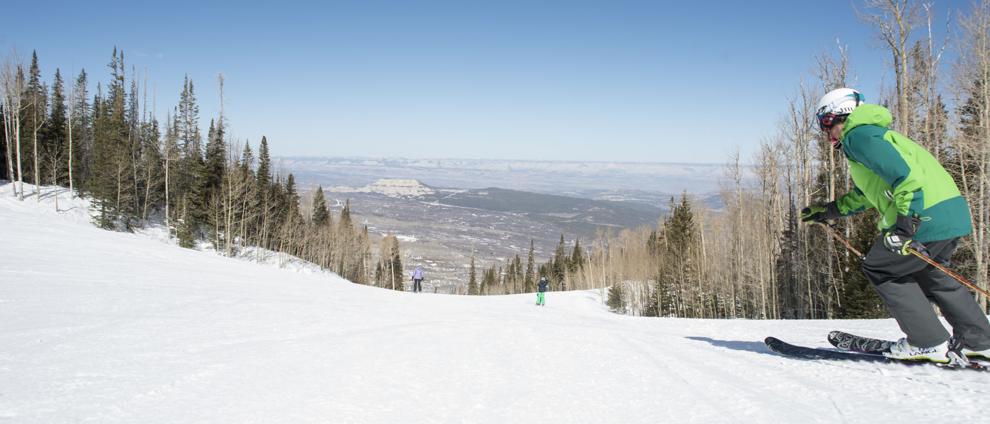 Nearly three-fourths of Powderhorn's terrain is meant for beginner and intermediate skiers and riders. For something more challenging, head to Sweet Misery, considered the mountain's best run for moguls.
Skiable terrain: 1,600 acres Trails: 42 Lifts: 4
Mountain stats: 9,850-foot summit, 8,200-foot base
Check out: Tacoparty in Grand Junction is a hip take on Mexican.
PURGATORY
If the name doesn't sound familiar, you might recall it formerly as Durango Mountain Resort. Despite the ominous title, it's all smiles at Village Plaza, a scene of family activity, lodging and dining. And it's all smiles on the mountain, which isn't as crowded as many resorts.
The terrain is well-suited for intermediate skiers. Next-level guests get their fill of moguls. They'll also find jumps and half-pipes across four terrain parks.
Skiable terrain: 1,635 acres Trails: 105 Lifts: 12
Mountain stats: 10,822-foot summit, 8,793-foot base
Check out: Oscar's Cafe is a longtime staple for breakfast.
SILVERTON
"Steep and deep" is the motto at this ski area that is unlike any in Colorado. Few in North America can compare with the operation that features heli-skiing — dropping from a helicopter onto powder-packed slopes.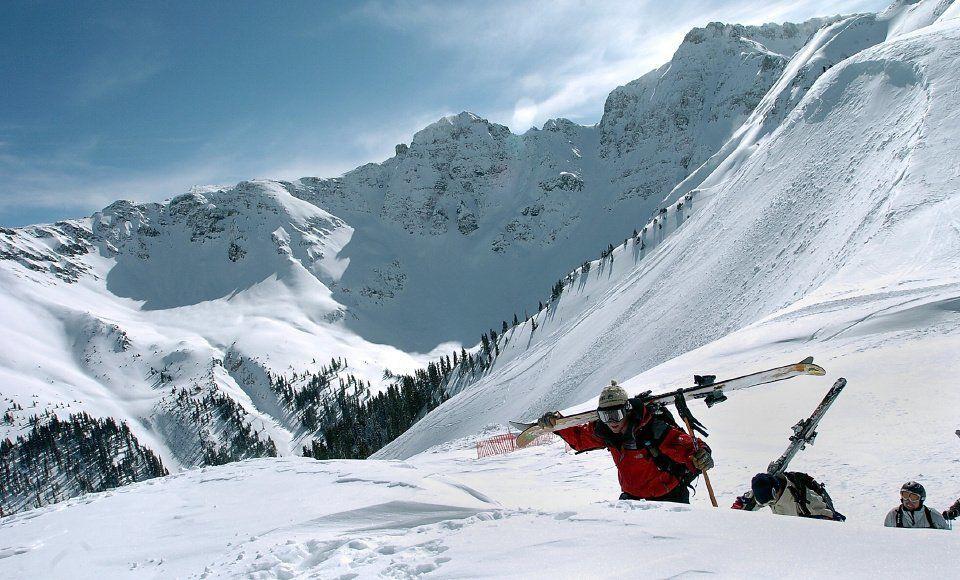 You won't find groomers across this daunting, secluded swath of the San Juan Mountains, festooned with rocks, cliffs, bowls and chutes.
Skiable terrain: 1,819 acres, with 22,000 additional acres for heli-skiing and hike-to terrain Lifts: 1
Mountain stats: 13,487-foot summit, 10,400-foot base
Check out: Kendall Mountain Ski Area, in walking distance of town, is a cheap, family favorite.
SNOWMASS
The resort claims to offer more vertical feet than any other in the country. Cirque Lift, running when conditions allow, rises to 12,500 feet, reaching an expert area of glades and moguls.
Well-known are the resort's wide cruisers, including a 5-mile blue run starting from Burnt Mountain. Lowdown Park is for those new to shredding boxes and rails. A 22-foot superpipe is the centerpiece of Snowmass Park.
Skiable terrain: 3,339 acres Trails: 98 Lifts: 25
Mountain stats: 12,510-foot summit, 8,104-foot base
Check out: For the "other side of Aspen," check out Woody Creek Tavern, a former haunt of Hunter S. Thompson.
STEAMBOAT
Skiing is as fundamental as walking in Steamboat Springs. So maybe it's no surprise the ski resort is one of the largest in Colorado, boasting four terrain parks. And maybe it's no surprise that nearly half the terrain across Steamboat's six peaks has an advanced designation.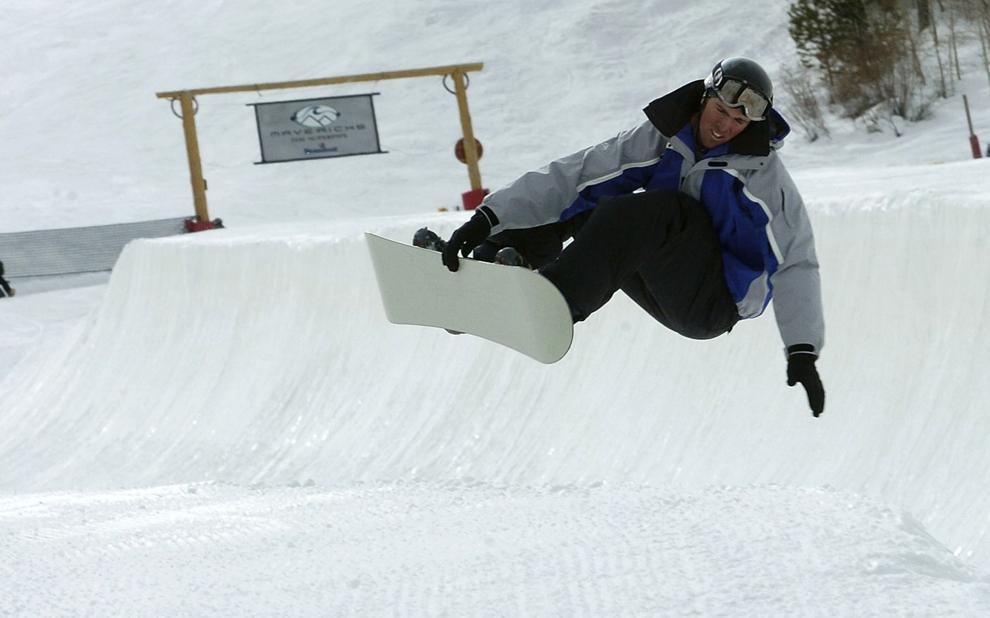 Still, families find fun here. And enthusiasts seek the resort's choice stashes of "champagne powder" and big moguls.
Skiable terrain: 2,965 acres Trails: 165 Lifts: 18
Mountain stats: 10,568-foot summit, 6,900-foot base
Check out: Western attire and more at F.M. Light & Sons will have you looking like a local.
SUNLIGHT
The sell at Sunlight is skiing by day, soaking by evening in Glenwood Springs' thermal waters.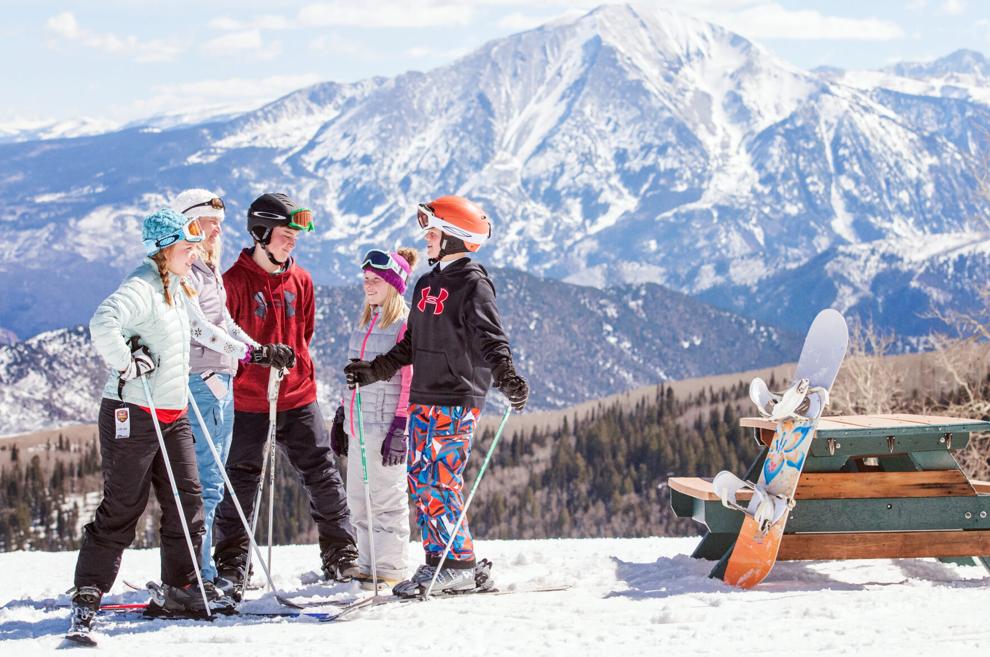 With 75% of the trails for beginner and intermediate skill sets, Sunlight is known as a family-friendly retreat. For double black diamond runs, seek the East Ridge. Also, Sunlight offers 18 miles of groomed trails for cross-country skiing and snowshoeing.
Skiable terrain: 680 acres Trails: 72 Lifts: 3
Mountain stats: 9,895-foot summit, 7,885-foot base
Check out: Doughnuts and hot breakfast sandwiches at Sweet Coloradough.
TELLURIDE
Remotely tucked in the heart of the stunning San Juan Mountains, Telluride mixes nostalgic charm with loads of apres spoils.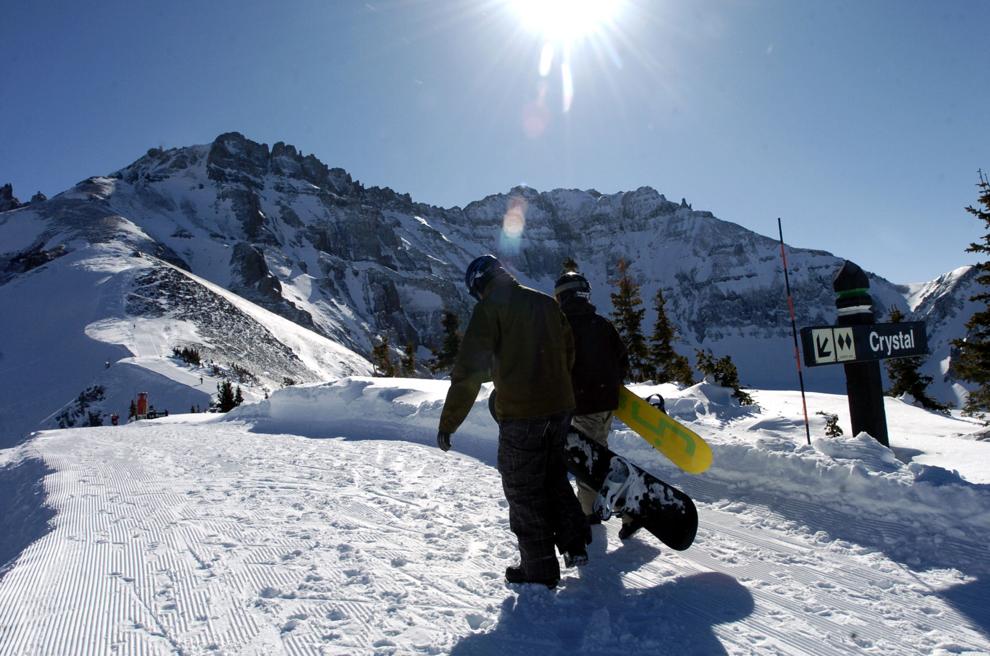 For beginners, the best terrain is at the majesty of 11,800 feet. Prospect Bowl Express ascends to green-rated runs found there. Thrill-seekers take a shot down the Plunge, which drops 3,140 feet.
Skiable terrain: 2,000-plus acres Trails: 148 Lifts: 19
Mountain stats: 13,150-foot summit, 8,725-foot base
Check out: Breakfast and lunch at Baked in Telluride.
VAIL
In North America, Vail is behind only Whistler Blackcomb, Big Sky Resort and Powder Mountain in terms of skiable terrain. Shuttles and heated walkways connect the resort's three sections: Front-Side, Blue Sky Basin and Back Bowl. All have achieved legendary status for their range of challenges and views.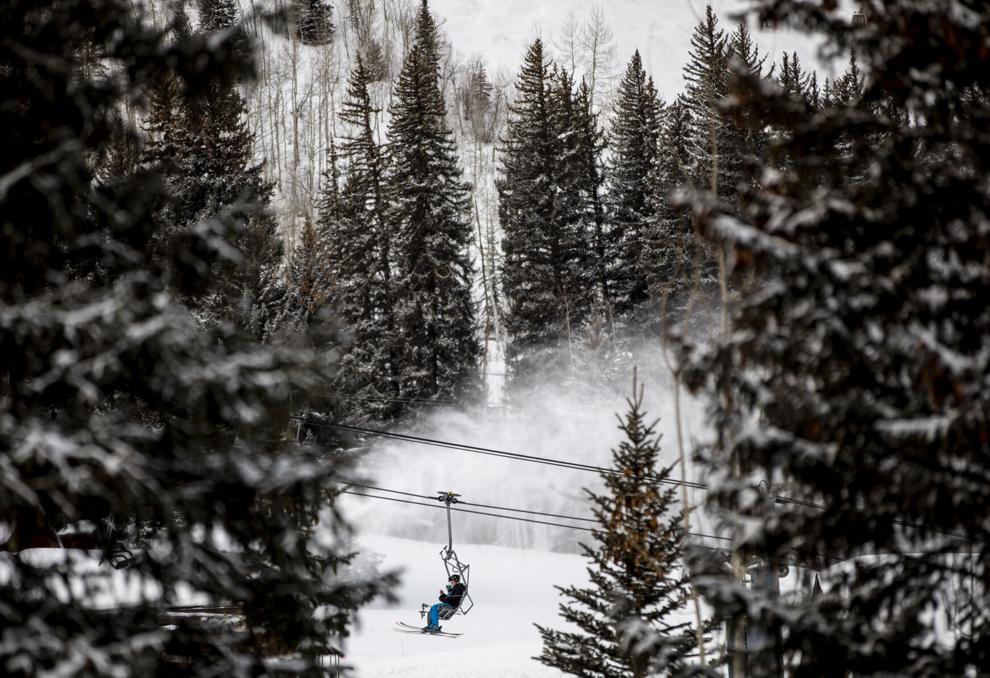 Beginner and intermediate skiers and riders stick to the mountain's east side, stocked with corduroy and cruisers.
Skiable terrain: 5,317 acres Trails: 195 Lifts: 31
Mountain stats: 11,570-foot summit, 8,120-foot base
Check out: Gourmet dinner and drinks at Sweet Basil.
WINTER PARK
What began as a project by Denver government to provide winter fun for residents has become a major destination for skiers and riders.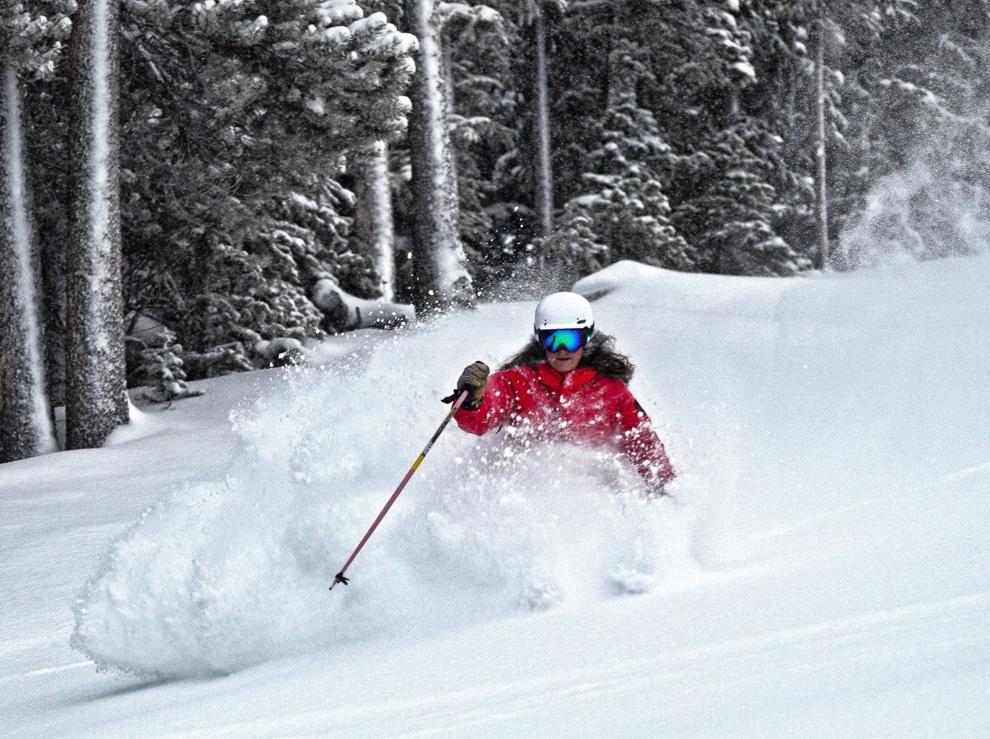 The famously bumpy terrain is spread across two mountains, with the majority of beginner trails found on the resort's namesake peak. The Mary Jane side caters more to the advanced types, with plenty of technical moguls and flowy blues.
Skiable terrain: 3,081 acres Trails: 166 Lifts: 23
Mountain stats: 12,060-foot summit, 9,000-foot base
Check out: Randi's Irish Grill and Pub warms the belly with shepherd's pie and meatloaf.
WOLF CREEK
Pull off scenic Wolf Creek Pass and enter a winter wonderland of nostalgia. Locals here are spoiled with supreme powder. Wolf Creek claims to get more natural snow than any other ski area in the state.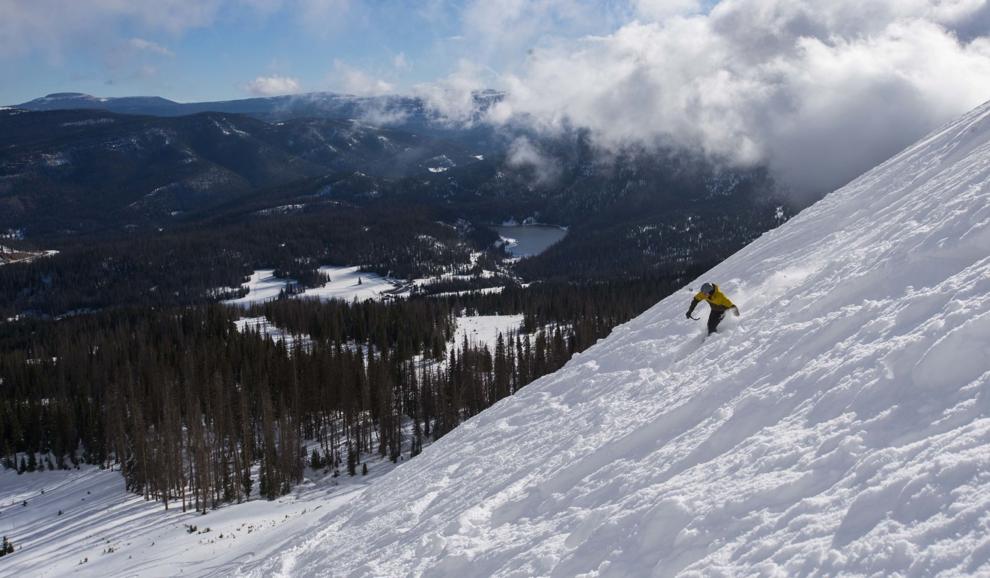 The split among beginner, intermediate and advanced terrain invites skiers and riders from near and far. For the more experienced, a variety of bowls and glades are hike-to gems.
Skiable terrain: 1,600 acres Trails: 77 Lifts: 10
Mountain stats: 11,904-foot summit, 10,300-foot base
Check out: Mexican at Kip's Grill and Cantina.