An August meeting for community members to weigh in on redevelopment plans for the former Park Hill Golf course has been rescheduled to September, according to Westside Investment Partners Inc.
The "community information meeting" is now scheduled for 5:30 p.m. on Sept. 7 at the closed golf course's former clubhouse, 4141 E. 35th Ave., Denver.
Earlier this month, Westside officials submitted preliminary plans for redeveloping the 155-acre former Park Hill Golf Course.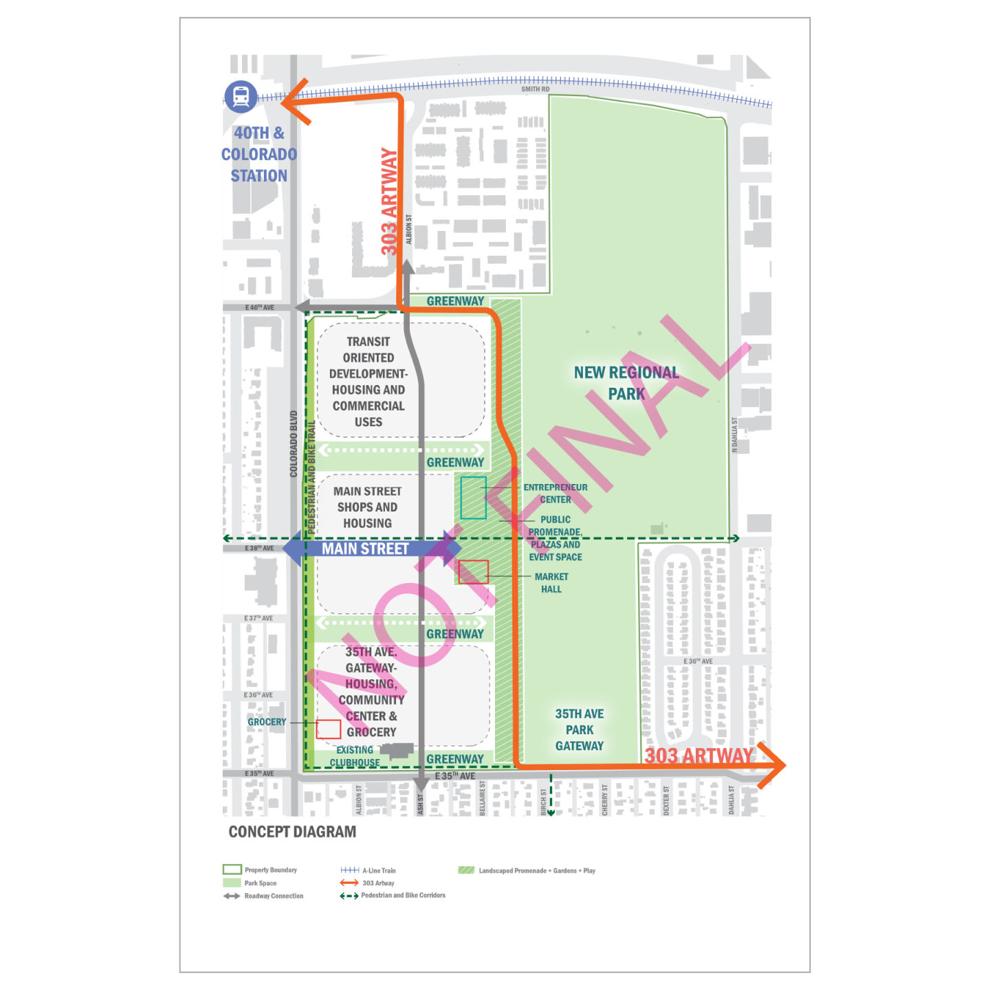 Those plans, which might change before final development plans are submitted and will have to be passed by a majority of Denver voters, call for a 100-acre land donation to Denver to create the city's fourth-largest park, affordable housing and retail space that will likely include a grocery store. Westside bought the parcel for $24 million in 2019, property records show.
The company set up a website to outline its vision and provide updates. 
A group called YES for Parks and Open Space is calling for the former Park Hill Golf Course to be redeveloped into 100% parkland. 
The City of Denver's Community Planning and Development department created a "prevailing vision" document for that land after surveying area residents and holding meetings. Details of how city officials created the vision plan can be viewed at denvergov.org.