Denver District Attorney's Office prosecutors charged a 17-year-old as an adult in the fatal shooting of a 16-year-old girl, whose body was found behind a dumpster in December.
Police arrested Deontre Hollie, 17, on Jan. 21 in connection with the murder of Tayanna Manuel, 16, and attempted murder of another juvenile victim. Wednesday, prosecutors said they will try Hollie as an adult in Manuel's murder.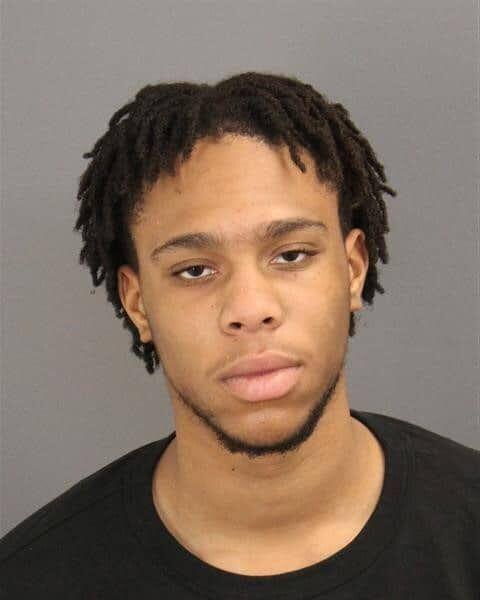 At 6:17 a.m. on Dec. 26, police responded to a 911 call and found Manuel's body behind a dumpster at 4927 N. Sedalia St., an apartment complex in Denver. She had a gunshot wound to the head and appeared to have been dragged behind the dumpster, according to the arrest affidavit. 
Manuel was reported missing two days prior, on Christmas Eve, at 6:50 a.m., according to the affidavit.
At 6:42 p.m. on Dec. 23, another juvenile victim was found shot and critically injured at 4699 N. Kittredge St. He survived his injuries. Prosecutors allege Hollie shot the male victim and Manuel on the same night, according to a news release.
Hollie faces charges of:
First-degree murder, after deliberation
Attempted first-degree murder, after deliberation
First-degree assault with a deadly weapon, serious bodily injury
Tampering with physical evidence of a felony crime
Hollie is scheduled to appear in court on Friday at 10 a.m. to be advised of the charges against him.
It's the third time in two months the Denver District Attorney charged juveniles as adults in homicide cases: 
Prosecutors last month charged juvenile Owen Darian Ruiz as an adult in connection with the April murder of a 16-year-old at the Denver Skatepark.
Earlier this week, Denver prosecutors charged 17-year-old Brandon Sandoval as an adult in connection with the homicide of a 16-year-old girl who had gone with a friend to sell THC vape pens, according to an arrest affidavit.