Larry Rudolph gathered himself, faced a rapt jury and confidently assured the panel, "I absolutely did not shoot my wife. I did not murder my wife for insurance. I did not murder my wife to be with Lori Milliron or anyone else."
Then for two and one-half often emotional hours, a packed courtroom listened as his attorney grilled the multimillionaire dentist on everything from how he first met his wife, (in a cafeteria in college) to their open don't-ask-don't-tell relationship (it was a marriage without sex), to why he waited days before he told his children that their mother had died while on a Zambian safari (He wanted to hug them, hold them and grieve with them).
The high-profile federal case involves the October 2016 death of Bianca Rudolph in a remote area of southern Zambia. She died the morning the couple was to get on a plane for the U.S. after an unsuccessful 10-day quest to bag a leopard.
The exhaustive investigation by the federal government sent agents to Africa to interview Zambian hunting guides, a coroner and local law enforcement, who deemed Mrs. Rudolph's death an accident.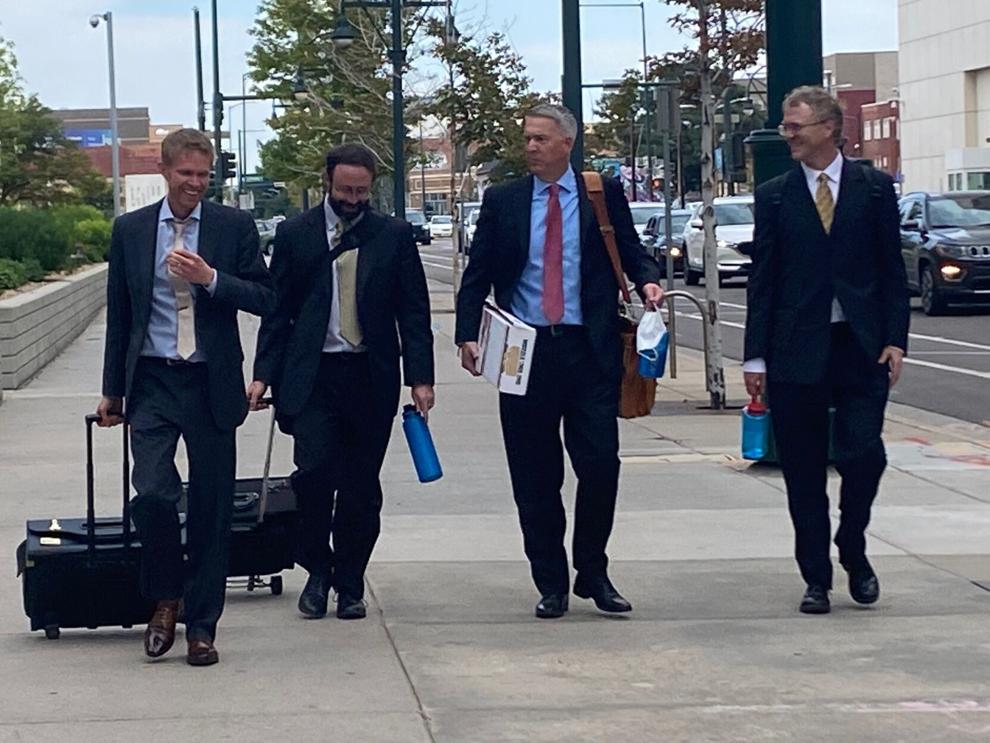 The prosecution begs to differ, contending that her death was a carefully planned murder. They believe Rudolph killed his wife of 34 years in order to collect $4.8 million in insurance money and to finally be with the love of his life, a dental hygienist-turned-office manager he met at work.
Lori Milliron, a 64-year-old grandmother with long flowing blonde hair, is also in the courtroom with a separate attorney. She is on trial for lying to the grand jury about the nature of her relationship with Rudolph. Milliron is charged with obstruction of justice, perjury and accessory after the fact. She met Rudolph in 2003 when she first started working for Three Rivers Dental, his practice in Pittsburgh.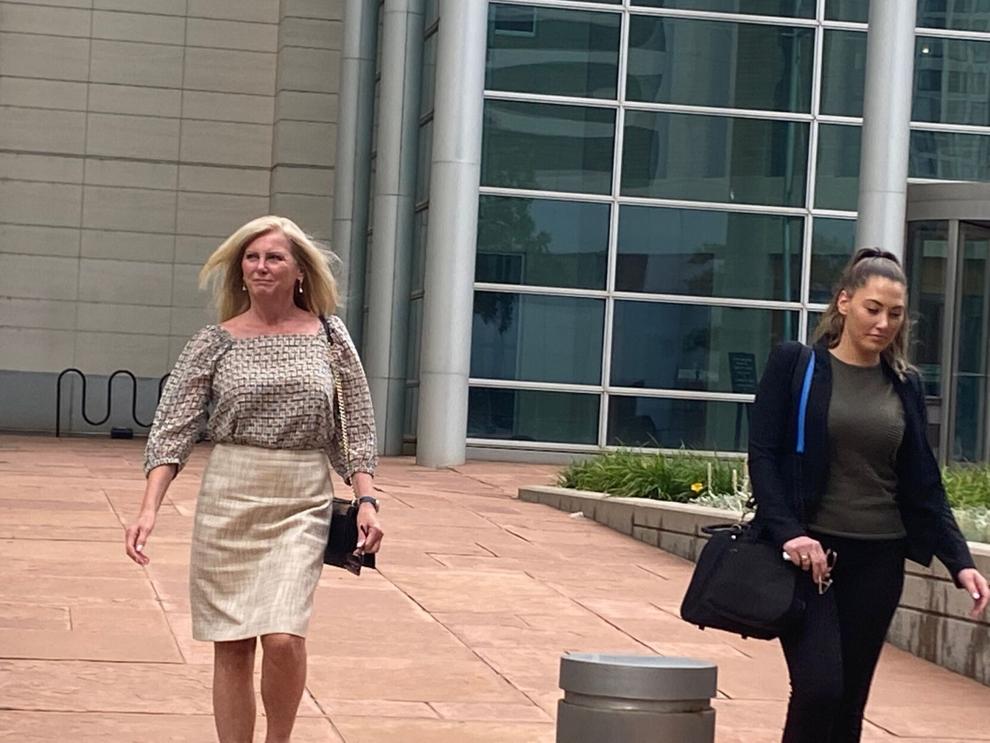 Court testimony revealed that she was receiving cash payments from Rudolph while Bianca was still alive, and got a credit card from him after she died.
The two of them began traveling the world together, according to her attorney's opening statement, at least 65 days a year between 2004 and 2009.
She told a grand jury which convened this past January and February that they had sex "occasionally."
Rudolph's attorneys contend that Mrs. Rudolph's death was an accident, that she mistakenly shot herself at around 5 a.m. Oct. 11, 2016 as she was frantically packing to get home to Pittsburgh for a family wedding.
Larry Rudolph remembered that he was in the bathroom when she said "Come here and help me." Then, he told the jury Wednesday, "I heard a shot."
Camp guides found the gun stuffed halfway inside a soft carrying case. The bullet had been fired through the case and hit her in the left chest.
But there are plenty of questions about that shotgun. According to Rudolph, it was mistakenly-loaded the night before, but by whom? He testified Wednesday afternoon that he couldn't remember who was responsible for unloading the ammunition in it that evening. Was it him or the guides?
It is unclear where that shotgun is today and the prosecution told the judge that there will be rebuttal as to its whereabouts before the jury gets the case.
During an afternoon on the witness stand, Rudolph's voice cracked as he explained finding his wife laying on the floor with her "arms over her head and blood on her chest."  
When he spoke of his wife's funeral, he choked back tears, apologized and took a drink of water. He apologized to his children that "you have to go through this."
Defense attorneys have said that the couple's marriage was in a good place, and that the 67-year-old had no motive to kill his wife: Larry Rudolph's Pittsburgh dental practice and investments made him plenty of money and Bianca not only knew about his love life, she allowed it. At the time of her death, a forensic accountant testified, the couple was worth $13-15 million.
The couple's two adult children, Julian and AnaBianca, have attended every day of trial, ducking their heads to keep from seeing their mother's gruesome autopsy photos whenever they showed up on a monitor. They have supported their father throughout the trial, sitting on his side of the courtroom within his eyesight.
On the other side of the courtroom are Bianca Rudolph's brothers, Ralph and Vince Finizio. Wednesday, they groaned several times during their former brother-in-law's emotional testimony.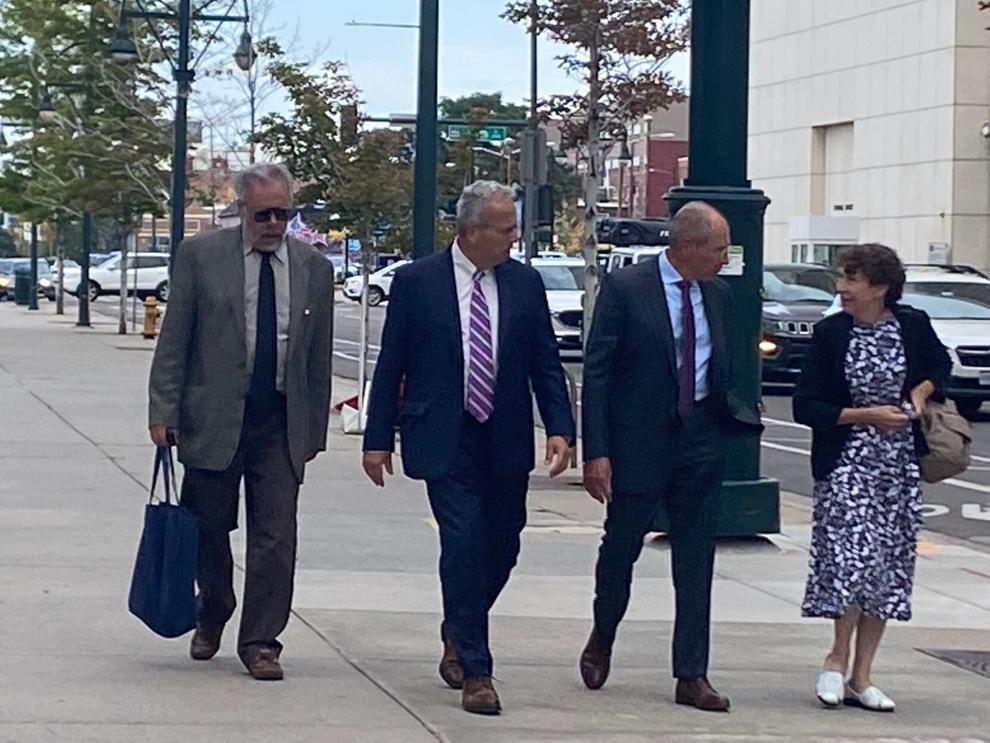 The case has gotten national attention and is being tried in Colorado because several insurers tied to the $4.8 million dollar payout were headquartered here. The Rudolph family lived most of their lives in Pittsburgh, but had a second home in Phoenix.
The couple often hunted together, traveling to a remote location in Zambia at least twice a year where they became close to the guides who ran the camp. Wednesday, prosecutors described the Rudolph's plethora of hunting trophies which included five leopards, 10 lions, a polar bear and a white rhino.
Besides Rudolph, Wednesday the defense called a blood spatter expert, a forensic accountant and renowned forensic pathologist Dr. Michael Baden, who criticized the autopsy, which was performed by a Zambian coroner.
"Is the autopsy in that report accurate, reliable and complete," asked defense attorney David Markus.
"It was not," answered Baden, who accused the coroner for failing to track the pellets from the shotgun blast to determine their direction, for taking death photos with a cellphone, and finally, for wedging a ruler into Mrs. Rudolph's wound, which he said would disturb the trajectory path.
Baden could not rule out accidental shooting or homicide, although he did say that her death was not a suicide because the distance from the muzzle to the injury was too far.
On cross, Boden admitted that he had never performed an autopsy in Zambia and had little experience with gunshot wounds.
Rudolph was given a chance to explain some behavior that his attorney, Markus, admitted to him seemed "bizarre." For instance, not long after his wife's funeral, instead of grieving, Rudolph booked a trip to Las Vegas where he said he "went to the bars and walked around." Also, he and Milliron started seeing each other consistently, Rudolph said, because she was a good friend. "I called and asked her to spend time with me and she did."
When the two of them were having dinner at a posh Phoenix steakhouse, during a break in overhead music, a bartender overheard Rudolph yell "I F… killed my wife for you!"
But Rudolph explained to the jury that he and Milliron were having an argument over money. Before the music stopped, the beginning of his tirade was drowned out. The actual sentence, he said,  was "The FBI think I killed my f… wife for you."
Before Wednesday's dramatic day in court was over, the prosecution told the judge that it plans to bring up stories Rudolph has told about a mysterious crocodile attack. Prosecutors want at least two hours to question Rudolph. With redirect by the defense, likely prosecution rebuttal,  and closings from three attorneys, the judge warned the jury that the nearly three-week trial will likely wrap up on Friday.
As questioning wrapped up Wednesday afternoon, his attorney told him to use his last chance to address the jury. Rudolph ended strong: "I did not murder my wife. I could not murder my wife. I would not murder my wife."