The Colorado Department of Health and Environment is investigating a salmonella outbreak associated with the Denver-based Northeast Seafood Products, Inc, the department announced Friday evening. 
The U.S. Centers for Disease Control and Prevention and the Federal Drug Administration is working with the health department in its investigation. 
One hundred and two people across 14 states have become ill in connection with the outbreak, including 82 Coloradans in 14 different counties. Eighteen others who contracted the bacterial disease recently visited the Centennial State, according to the CDC.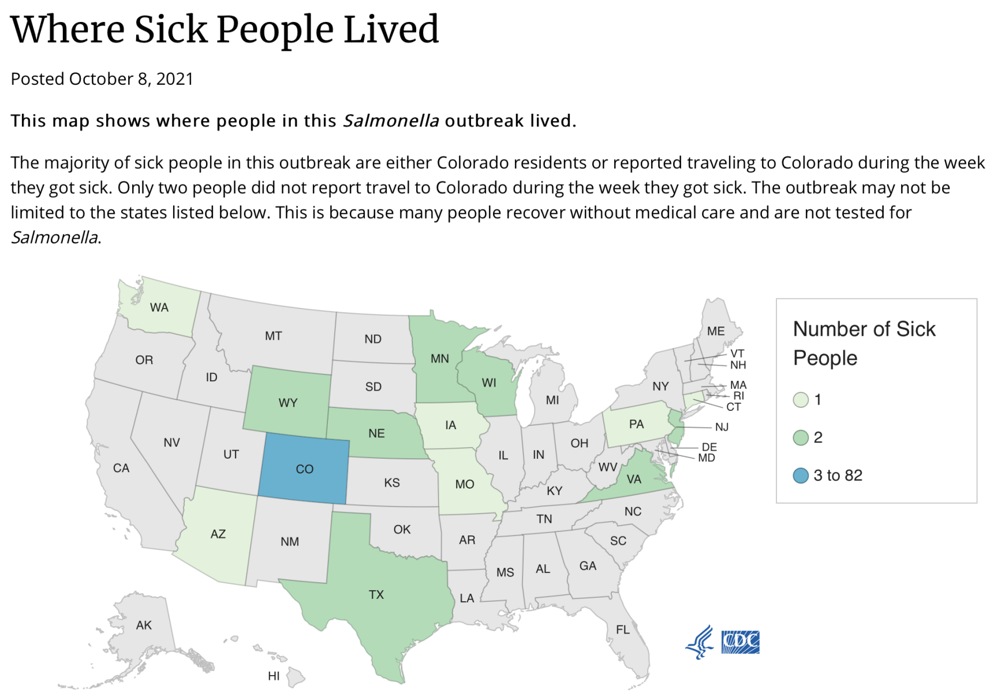 Of those infected, 19 people have been hospitalized, officials said.
As a result of the outbreak, the seafood company has issued a recall on a number of products:
Haddock
Monkfish
Bone-in Trout
Grouper
Red Snapper
Red Rock Cod
Ocean Perch
Pacific Cod
Halibut
Coho Salmon
Atlantic Almond Portions
Lane Snapper
Tilapia
All Natural Salmon Fillets
Pacific Sole
Farm Raised Striped Bass. 
Health officials recommend anyone with these products to throw them out to avoid contracting the disease. These products can be bought at Albertsons, Safeway and Sprouts across Colorado.
Symptoms of salmonella infection include diarrhea, abdominal pain and fever and usually begin 12 to 96 hours after exposure, but they can begin up to two weeks after exposure, officials said. 
Health officials say anyone experiencing severe symptoms of salmonellosis after consuming the fish products should talk to their health care provider.