DEARFIELD • A microburst last year took down one of the few remaining buildings at this townsite in Weld County east of Greeley, and damaged the roof of the site's prize structure, the home of founder Oliver Toussaint Jackson.
So those who have been working for decades to restore the site, founded for African American farmers and business owners, are hoping the General Assembly will consider pitching in with some of the $1 million it will take to restore what's left.
The Dearfield Dream Project, as it is now known, is a collaboration among the Black American West Museum, History Colorado and several universities, including the University of Northern Colorado, whose faculty have spearheaded archaeological and historical research on the site for more than three decades.
George Junne, a professor of Africana studies at UNC, learned about the site around 1988 and was fascinated with it. He later persuaded Robert Brunswig, an archaeologist and professor of anthropology at UNC, to get involved, and the two have been working on the site ever since.
On July 21, the members of the legislature's Capital Development Committee, prompted by an invitation from Weld County Commissioner Lori Saine, a former member of the House, came to Dearfield, some for the first time, to see firsthand what needs to be done.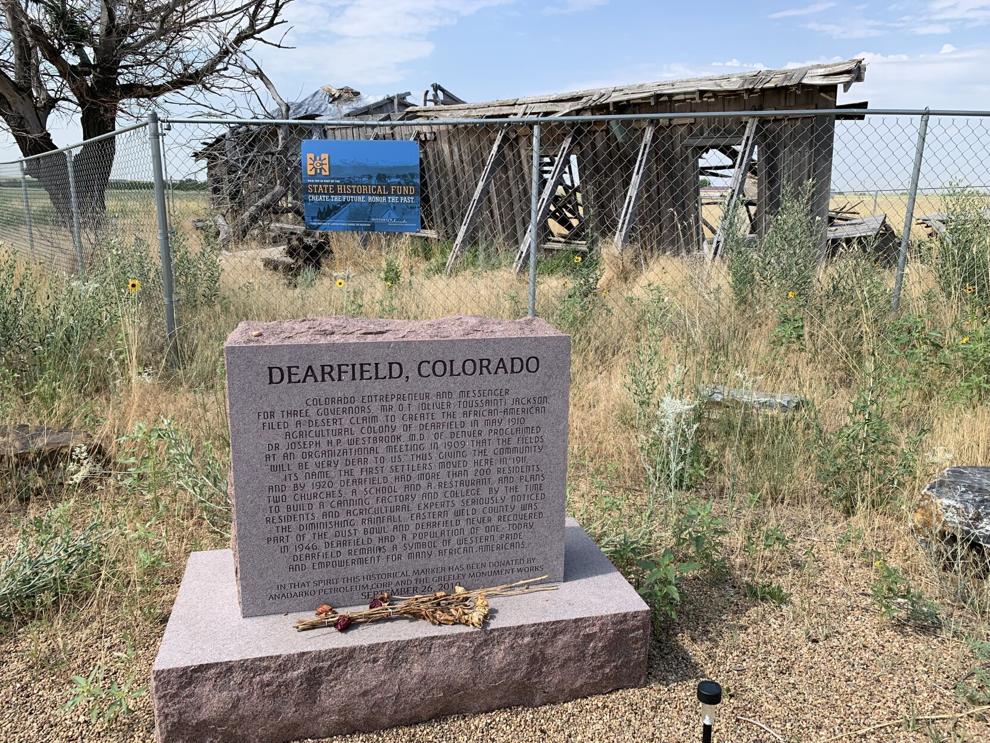 Bill Garcia, a former Weld County commissioner, has been a volunteer at the site for years. He pointed out that the 2020 microburst damaged the roof and gutter of the Jackson home, which was the town's first lodge. The microburst, however, took out almost all of what was remaining of the blacksmith shop, although a portion of a hunter's cabin at the back is still standing.
"The values that Dearfield and its residents represent are Colorado values," Garcia said.
Junne and Brunswig led a tour through the Jackson home, which is fenced off and closed to the public.
State Sen. James Coleman, D-Denver, said he's been to the site before, bringing his children but, even as a Denver native, he never learned about Dearfield until he was an adult.
"We learn about Martin Luther King Jr. and Rosa Parks but not about Oliver Toussaint Jackson," he told Colorado Politics.
Jackson moved to Colorado around 1887, first settling in Denver and running a catering business. He was one of the few Black Democrats during that time and helped elect Democratic Gov. John Shafroth in 1908. For a time, Jackson was the governor's "messenger," somewhat like a liaison between the governor's office and the General Assembly.
During this time, Jackson became enamored of the idea of Black land ownership, something advocated in a 1901 book by Booker T. Washington.
In 1910, Jackson acquired 320 acres in Weld County and invited Black Americans to homestead. Dearfield's farmers grew corn, melons and squash, and the town, which grew to a population of 200, thrived. According to Brunswig, Jackson was in some ways "too successful."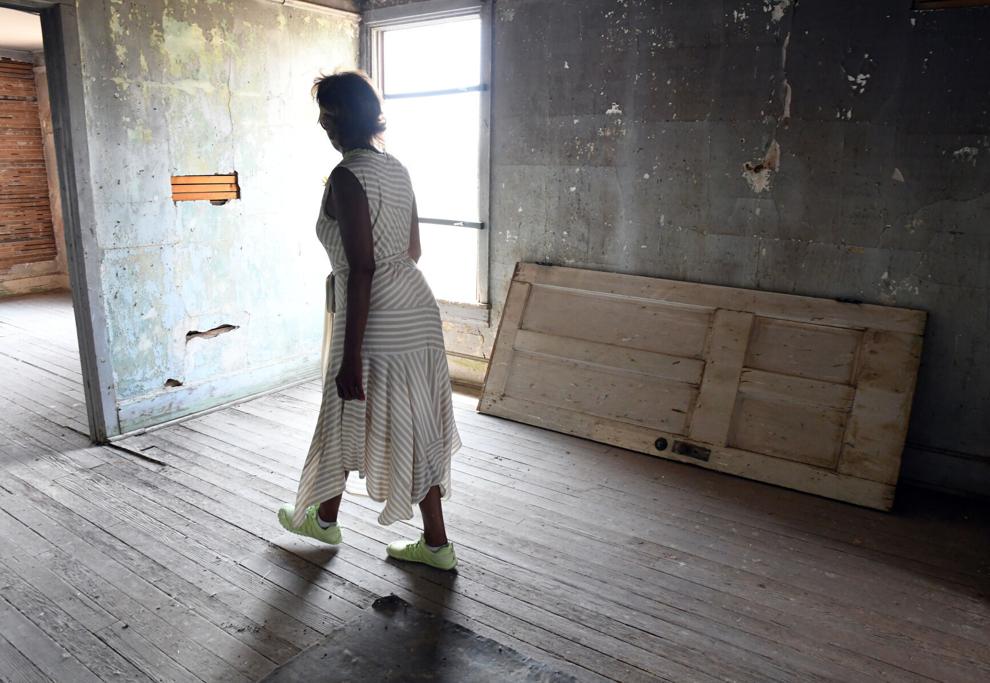 But the market crash of 1929, compounded with the Dust Bowl, spelled doom for Dearfield. By the 1940s, the population had dwindled to 12. Jackson died in 1948 at the age of 86, and in 1993 the last remaining resident, his niece, died.
In 1995, the site was declared a National Historic District; the site is now owned by the Black American West Museum.
State Sen. Gloria Tanner, D-Denver, was the first lawmaker to take up the fight to preserve Dearfield; in 2000, she sponsored a bill to spend $250,000 to create a plan for the Dearfield site and stabilize Jackson's home. But that money is now long gone, and the past 20 years have not been kind to the remaining buildings.
Those working on the restoration envision a museum, using the site's old gas station/lunch room, one of only two standing buildings left, and fully restoring Jackson's home and bringing in tour groups in the summer. Junne said he's gotten interest in the site from as far away as Germany.
Saine told Colorado Politics they are looking for recognition from the legislature of how special a place Dearfield is, and for matching funds that will help boost the restoration work. During the presentation, representatives of PDC Energy and Occidental Petroleum both gave checks totaling $22,500 toward that work.
"Weld County fully intends to partner with the project," Saine said, and she's hoping Greeley will also participate.
"We're looking for as much as the legislature is willing to give," Saine added. "Every single winter, every single storm event, we lose a little bit more of Dearfield. It's important to start now before more of it is lost."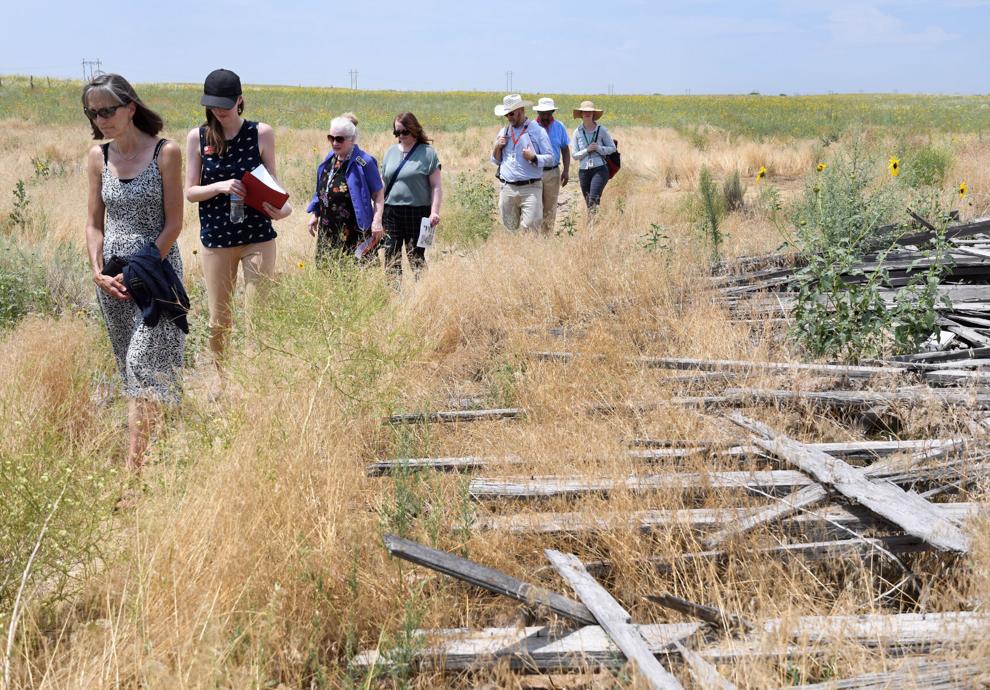 Dearfield was not only a place for African Americans; it also served as a cultural bridge to the town's white neighbors. One of the early residents, blacksmith Squire Brockman, was also a fiddler, and so talented that white people would come to Dearfield's dance hall to hear him play and to dance, and hire him for their events. "You do have some interesting race relations going on," Junne said. Integration happened in Dearfield long before it came to Denver.
"This is a celebration and commemoration of history and culture," said state Sen. Rhonda Fields, D-Aurora. This project will show Weld County's rich cultural diversity, added Weld County Commissioner Scott James.
There's still much to be learned from Dearfield, Brunswig said. Currently, an archaeological dig is going on at the ruins of the Brockman home, which has yielded all kinds of artifacts. One thing he has yet to find, however, which is something of a gold mine for archaeologists, are the privies of the 30 or 40 cabins. He has yet to find even one.
What they're also learning from the site is about the people who once lived there. Some were former slaves, Brunswig said. "You begin to build a socioeconomic picture of the entire community. It's not just a bunch of buildings. You get inside of people's lives. And that's what the Dearfield Dream Project is really looking at."