North Denver turned out in force Friday to back City Councilwoman Amanda Sandoval, who refused to be bullied when she learned a group of people unhappy with her comments at a council meeting planned to march to her house.
"I will admit I first thought about leaving and I was afraid," Sandoval told family members, lawmakers, fellow City Council members and other supporters who assembled in front of her home near Rocky Mountain Lake Park.
But she recalled the Chicanos who had gone before her and how they showed up, even if they were scared.
A group called the Afro Liberation Front planned to meet at the park and then march to Sandoval's home nearby to protest her "irresponsible and reckless" remarks related to a policing bill by Councilwoman Candi CdeBaca presented Monday night. The announcement included Sandoval's home address and the hashtags #RecallSandoval and #AbolishThePolice.
"I'm not a racist,' Sandoval said Friday night. "When they said I don't speak for my community, I don't think that's accurate."
That ALF event was called off after mutual tweets by CdeBaca and Sandoval about holding a town hall or community meeting.
RELATED: Councilwoman Candi CdeBaca brokers peace with activists and fellow councilmember
But the organization made clear it still expected an apology from Sandoval and it was unhappy with other council members' remarks during the discussion. The ALF said in a statement, "We will not be offering any warnings before our next action of this type."
The Afro Liberation Front could not be reached for comment. Some Sandoval supporters said they believe the group backed down when members heard about the huge crowd that planned to show up in support of Sandoval.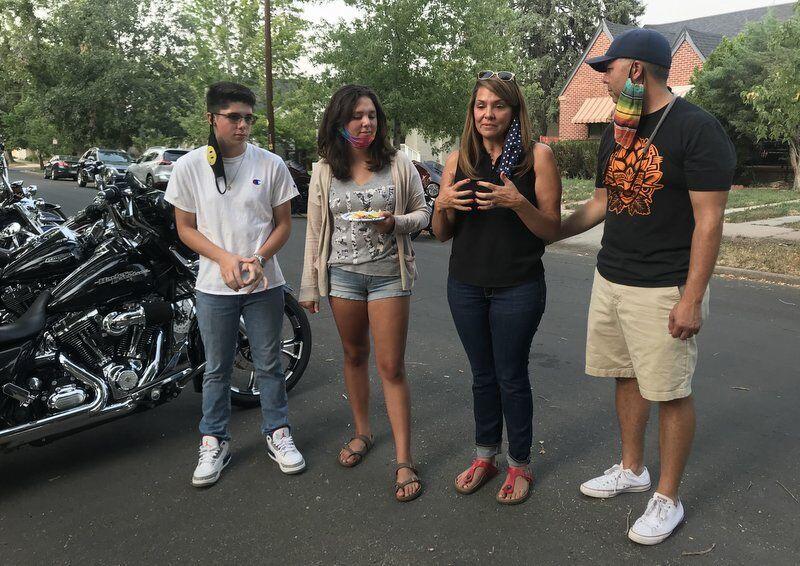 After the council woman's emotional speech, where she was flanked by her husband and their two children, activist Rudy Gonzales addressed the crowd.
"Nobody comes and crosses that line in our community. This isn't City Council chambers. These are the streets," he said. "We're going to be here for Amanda Sandoval, who grew up in north Denver, who grew up with all of us and is part of our la familia.
"Don't come (messing) around with her. We will be here for her," Gonzales said.
CdeBaca's proposal would have abolished the police department with voters' approval this November and replaced it with a "peace force." The measure had blindsided council members, who weren't made aware of the proposal and had little time to review the bill.
At the meeting, Sandoval told CdeBaca that she portrays issues as the combative councilwoman versus everyone else and that's not the case.
"I support a lot of your initiatives," Sandoval said. "I support a lot of things that are going on. But it's the same violence that is happening in our community. It's Black on Black. It's brown on brown."
RELATED: Denver councilwoman's rushed bill to replace Denver Police Department with 'peace force' fails
Sandoval told supporters Friday she didn't realize that the black-on-black/brown-on-brown violence comment was a loaded phrase and she doesn't plan to use it again. But she said she lived through the so-called Summer of Violence in 1993 when she attended a number of funerals. She feels like those trouble times are returning.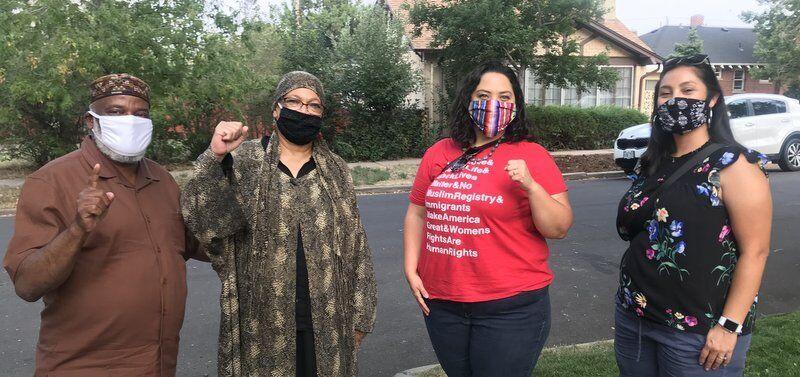 Members of the Denver City Council who were at Sandoval's home included Jamie Torres, Jolan Clark and Debbie Ortega. Lawmakers included Sens. Julie Gonzales and Robert Rodriguez, and Rep. Serena Gonzales-Gutierrez, all Denver Democrats.