The Colorado Springs Fire Department's newest fire engine became ensnared in an epic pothole early Sunday after a road collapsed beneath it during an emergency call.
The incident — which occurred about 4 a.m. in the 4700 block of Ranch Drive near Union and Academy boulevards — revealed that an unseen, subterranean water main break had undermined the road beneath the engine crew's parking spot, said Capt. Mike Smaldino.
The front of the 27,000-pound engine sunk into the ground as the asphalt buckled, though its bumper halted the fall, preventing serious damage. Only after the asphalt gave way could water be seen.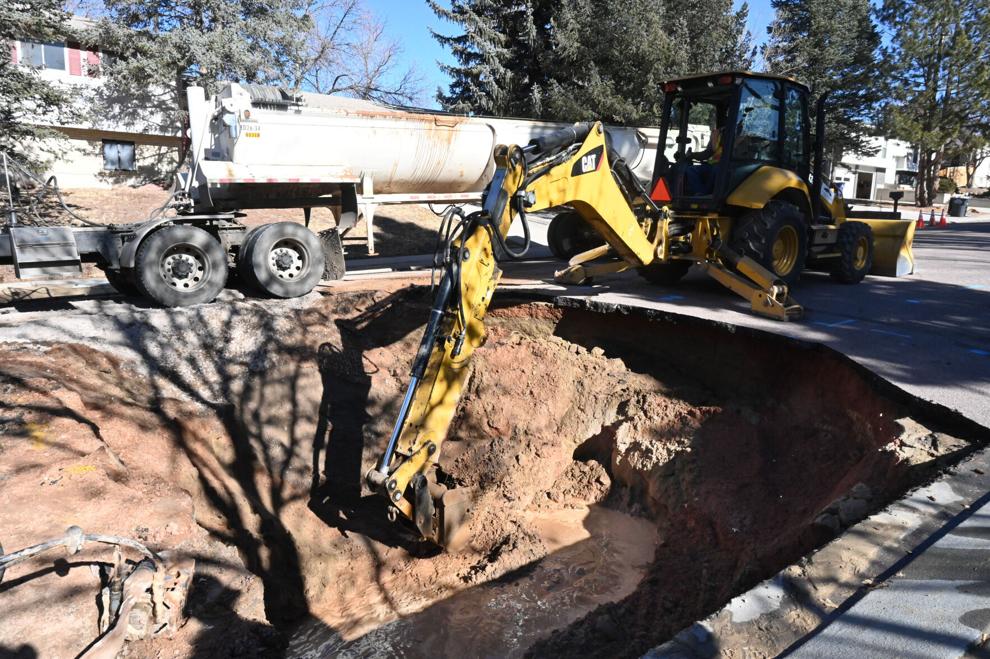 The engine was stuck for two hours before it was towed back to Fire Station No. 10.
No injuries were reported, and damage was limited. 
"The front bumper kind of smiles a little bit on one side," Smaldino said. The bumper might need to be replaced, but the engine is already back in service.
The fire crew had just parked outside a home where residents reported hearing what sounded like a fire inside the pipes in their house. The noise was actually the rushing of water from the broken water main, Smaldino said.
The Pierce Manufacturing engine was purchased for $521,000 and went into service Jan. 21, Smaldino said.
He had no updates on the status of water main repairs, which will be handled by Colorado Springs Utilities.  
Person shot during carjacking in southeast Colorado Springs
Colorado town grieves after deadly avalanche tore out the heart of its community
1 killed, 1 injured in shooting at Colorado Springs apartment complex