It was graduation day Wednesday at the Air Force Academy's Falcon Stadium, where more than 1,000 cadets became officers. 
Can't see the video? Go to this link: https://www.dvidshub.net/webcast/26248
PHOTOS: 2021 AFA graduation at Falcon Stadium
--
12:38 p.m.: Always a thrilling moment.
11:07 a.m.:  Gen. Milley begins presenting a coin to each of the 1,019 soon-to-be second lieutenants. 
10:55 a.m.: Keynote speaker Army Gen. Mark A. Milley, chairman of the Joint Chiefs of Staff said, It says in this country…in these United States under the colors of red, white, and blue…no matter who you are, every single one of us is equal. In America, you will rise or fall based on your knowledge, your skills, and your attributes, and you're going to be judged by the content of your character.
10:16 a.m.: John P. Roth, acting secretary of the Air Force, addressed the soon-to-be officers, saying the will soon be second lieutenants in the Air Force or Space Force.
"You will guide our services into the future," Roth said.
10:10 a.m.: Live honorably, lift others and elevate performance. That's the message Air Force Academy Superintendent Lt. Gen. Richard M. Clark, superintendent shares with more than 1,000 graduating cadets.
"I'm so very proud of you and it has been my great honor to serve as your superintendent."
9:47 a.m.: The Class of 2021 is marching into Falcon Stadium as cheers come from loved ones in the stands.
9:17 a.m.: The Thunderbirds flyover and show is expected to begin at 12:50 p.m.
8:33 a.m.: Army Gen. Mark A. Milley is the keynote speaker at this year's Air Force Academy graduation. He's the 20th chairman of the Joint Chiefs of Staff, which is the nation's highest ranking military officer. He is the main military advisor to the president, secretary of defense and national security council. He is a Massachusetts native who graduated from Princeton University in 1980. Learn more about his career here.
8:13 a.m.: The graduating class is made up of 731 men (72%) and 288 women (28%)
7:58 a.m.: The AFA Class of 2021 is graduating 1,019 cadets, with students from 15 countries including the United States, Cameroon, Georgia, Macedonia, Madagascar, Malaysia, Mexico, Pakistan, Peru, Philippines, Romania, Sri Lanka, Tajikistan, Thailand, and Tunisia.
7:45 a.m.: A low cloud cover is slowly burning off at Falcon Stadium and the sun is beginning to cut through less than two hours ahead of graduation.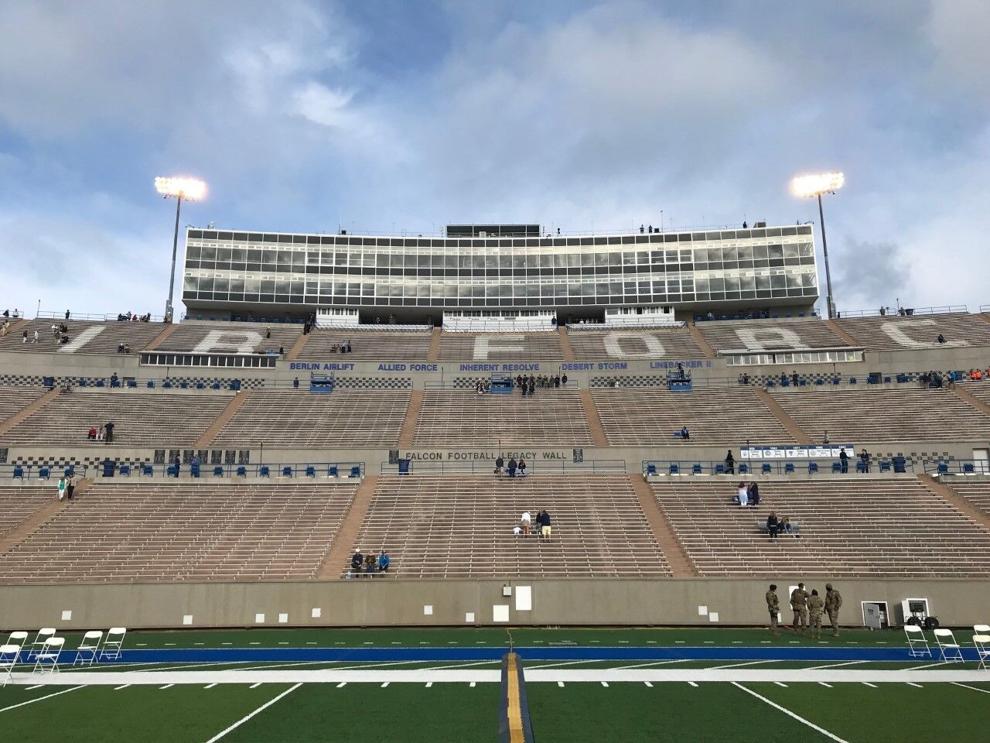 6:30 a.m.: The Air Force Academy can once again shelve its contingency plans to move its annual graduation ceremony indoors. Forecasters expect highs in the 70s, with little chance for rain or lightning on the 18,500-acre campus today.
The academy, true to its Air Force roots, has binders loaded with contingency plans for weather and other situations that could impact graduation, which starts at 9:30 a.m. in Falcon Stadium.
If the ceremony were to move indoors, it would be held later in the day inside Clune Arena on the campus.
Last year, the ceremony was move to the school's cadet area to give graduates more space at the height of the coronavirus pandemic.
But, so far, it has never been held at Clune.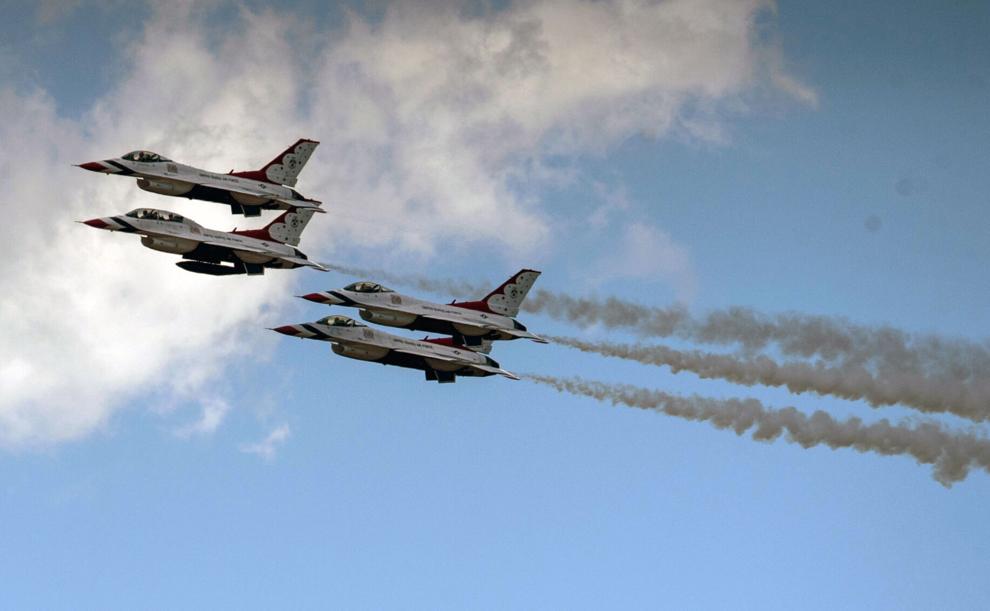 6:15 a.m.: The crowds headed to Falcon Stadium for the Air Force Academy's class of 2021 were evident this morning in downtown Colorado Springs. Lots of people rolling out of downtown hotels were equipped with their Air Force hats and shirts, making their destination apparent on this day.
The graduation in most years is the kick-off to tourism season in the Pikes Peak region. Due to lingering pandemic restrictions, Thursday's graduation crowd was expected to be a fraction of past years, but it's still a good sign for industries battered by coronavirus, including hotels and restaurants.
The Thunderbirds will roar above Falcon Stadium and north Colorado Springs Wednesday afternoon as more than 1,000 academy cadets throw their caps skyward to celebrate becoming officers.
The Gazette will have live coverage of the event with cadets marching into Falcon Stadium and then a speech Milley, chairman of the joint chiefs. Follow reporters @Gazette_Bitton and @JessySnouwaert on Twitter for updates.
The graduation ends as the Air Force Thunderbirds begin their 30-minute air show with F-16 pilots displaying their tight formation flying and aerial displays once graduation ends around 12:30 p.m.
--
OTHER  LINKS:
- Attending the graduation? Here's what you need to know.
- 2021 Colorado Springs-area graduations | List
Gazette journalists David Bitton, Jessica Snouwaert, Chancey Bush, Skyler Ballard, Tom Roeder, Doug Fitzgerald and Jerry Herman contributed to this coverage.