This was weeks before the heat. May 28, a night of American unrest. Another tumultuous moment in this time of sickness and social and political reckoning.
Apryl Alexander, a leader with Black Lives Matter 5280, had seen the video like everyone else: George Floyd's neck under the knee of a Minneapolis police officer.
Alexander was among the nation's protesters who took to their local streets. A lawsuit filed by the American Civil Liberties Union of Colorado on behalf of Black Lives Matter 5280 details what allegedly happened next: There in Denver, Alexander found herself between clouds of tear gas, a woman with asthma coughing in the crowd, eyes and throat burning from the chemical deployed by police.
Alexander, a professor of psychology at the University of Denver, recovered. At least physically.
Hundreds march in downtown Denver to demand release of arrested BLM activists
The events of summer 2020 have "definitely worn on myself and many others," she said.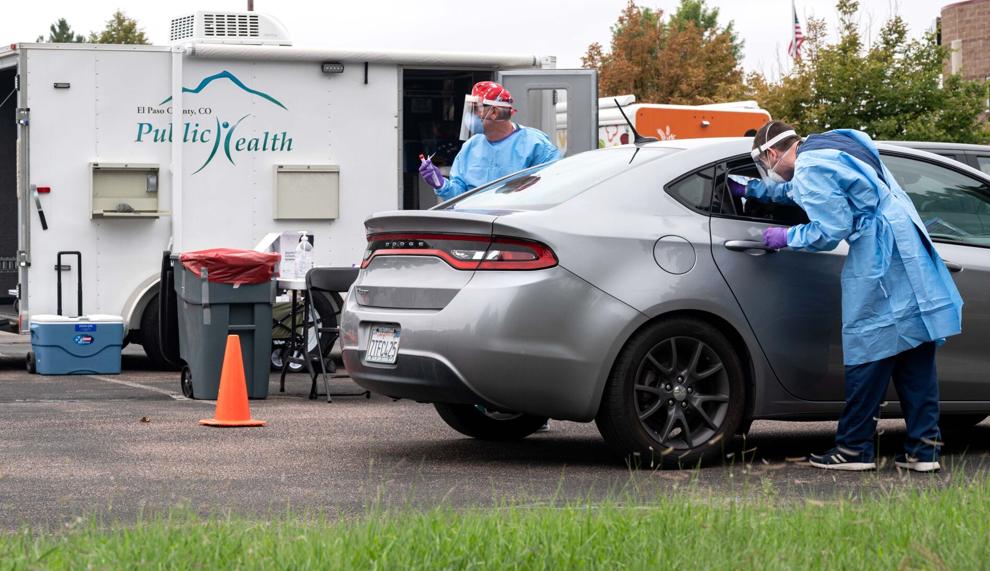 In Colorado and beyond, it will be a season remembered for a brutal, unprecedented confluence: The COVID-19 pandemic raged on as a dual crises of race and natural disaster rose to meet it. 
Summer 2020 included a record hot August that sent wildfires blitzing across the West. In California, more acres than ever burned and were still burning into September. Oregon was aflame as well, adding to death and destruction up and down the coast. 
Summer 2020 also brought Colorado's largest blaze on record, along with another that cracked the top five with a Labor Day blowup. Smoke from the Cameron Peak fire west of Fort Collins cast the Front Range in an otherworldly hue, like eternal dusk, making the sun appear blood red to onlookers with polluted lungs. The sky shed ash. All the while, the nation cringed at photos of a California and Oregon seemingly lost to hell.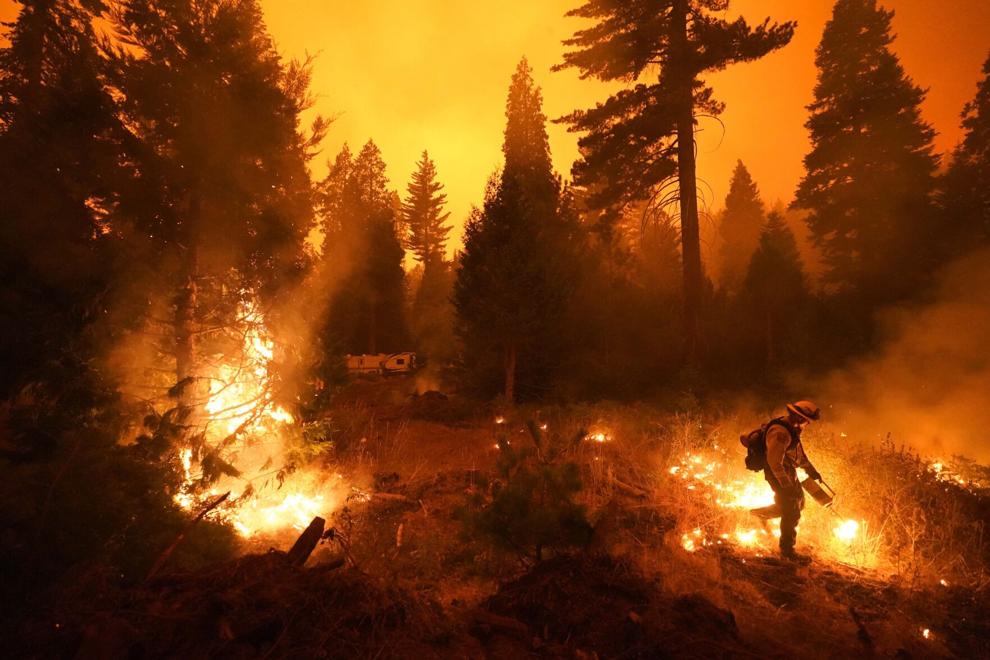 They were yet more disturbing scenes in a year labeled the worst across social media feeds. Just another bit of unsettling news to scroll past: 2020 is on pace to be one of the planet's warmest years on record. 2016 is atop the list. 2019 is positioned as second.
Unequal burden 
The collective crisis is taking a greater toll on minorities.
As early as April, the Colorado Department of Public Health and Environment was releasing data showing that the coronavirus was disproportionately impacting people of color, a trend that has only exacerbated.
While African Americans are 3.9% of the state's population, they accounted for 7% of COVID-19 cases, the April data showed. Hispanic and Latino Coloradans, about 22% of the population, were 28% of cases. That was while the state's 68% white population was 59% of cases. 
Six months in, Colorado officials urge patience, diligence as state awaits COVID-19 vaccine
And the financial and psychological fallout of the pandemic has also been found to take a greater toll on the state's minority and low-income communities. That's according to a bipartisan Colorado Health Foundation poll released this month.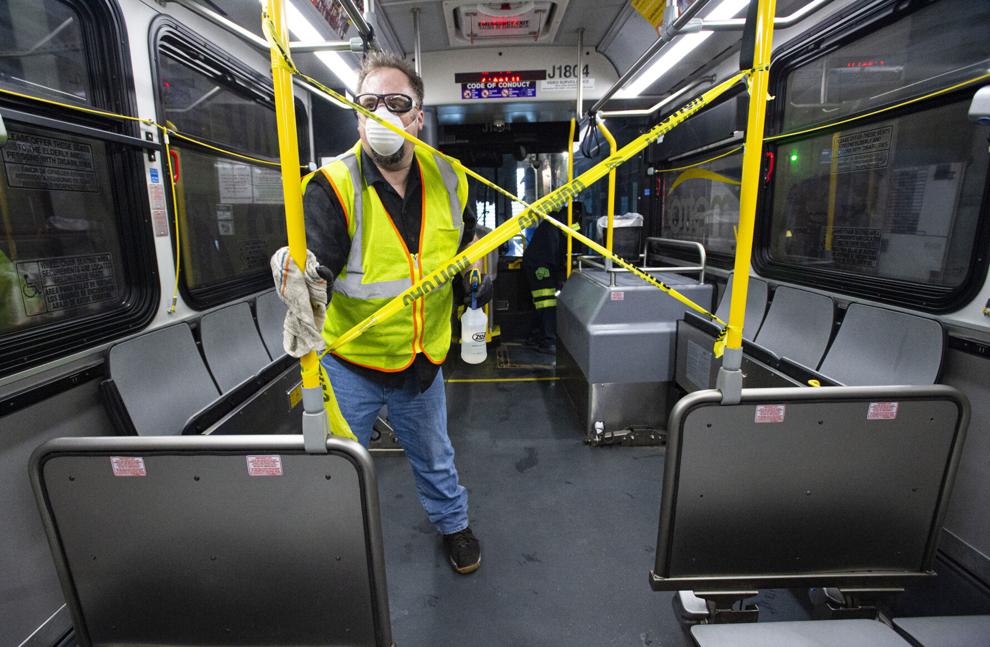 Those communities are "not just more likely to report having had their wages or hours cut or to have been laid off," said one Republican pollster, Lori Weigel, "but they're also more likely to have experienced difficulty in handling child care. No wonder they are the most apt to report increased mental health strain."
The discriminatory strain from natural disaster has long been documented. A 2004 report by the Congressional Black Caucus Foundation, "African Americans and Climate Change: An Unequal Burden," foresaw such events as Hurricane Katrina laying bare the disparity of Black vulnerability. Similarly, 12 years later, Houston's Hurricane Harvey disproportionately upended Black lives.
The warnings continue. The Proceedings of the National Academy of Sciences last year found significant "pollution inequity" in Black and Hispanic neighborhoods. Despite repeated findings that white people are responsible for most of America's pollutants, minorities have repeatedly been found to bear more of the costs.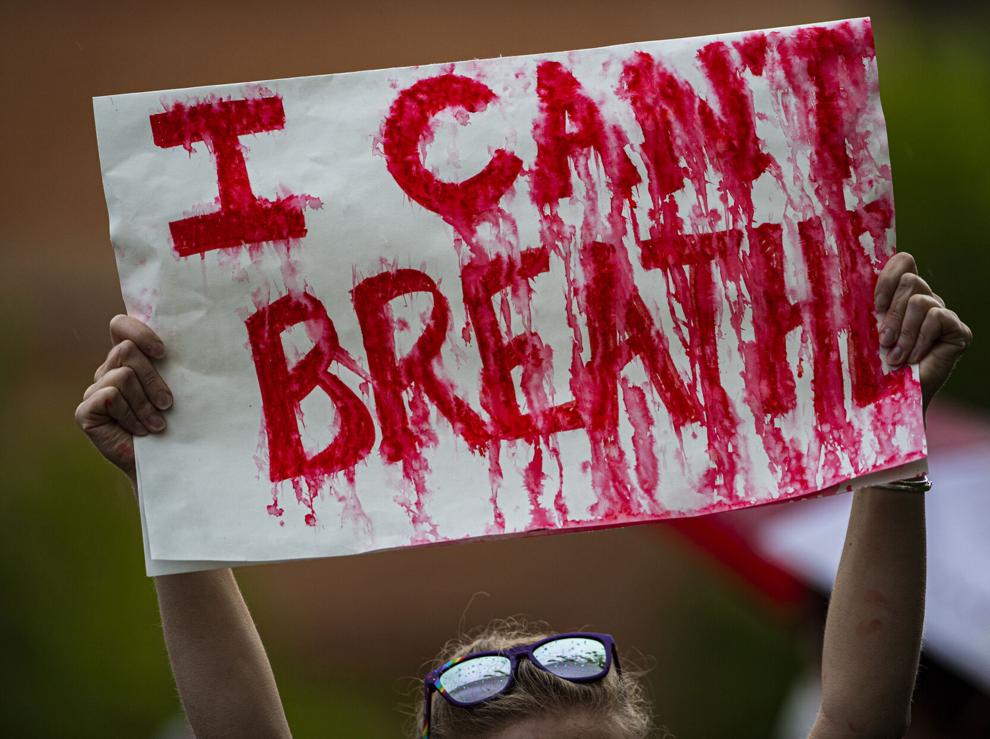 Perhaps this year's findings by Yale and George Mason universities are no surprise then: Hispanics/Latinos (69%) and African Americans (57%) "are more likely to be alarmed or concerned about global warming" than whites (49%).
'The heat ridge of death' 
But everyone should care, based on trends monitored by the Colorado Climate Center at Colorado State University.
With 26 days above 90 degrees, this August tied for the hottest on record in Denver, followed by 2019's tie for the third hottest — and people should get used to it, said Russ Schumacher, the state climatologist.
Cameron Peak fire burning northwest of Fort Collins prompts new evacuations
"Summers we used to think were really hot will become kind of average," he said, "and the summers we used to think were cool summers probably won't happen anymore. When the pattern sets up for it to be hot and dry like it did this summer, it's going to be worse than it would've been in the past as a result of climate change."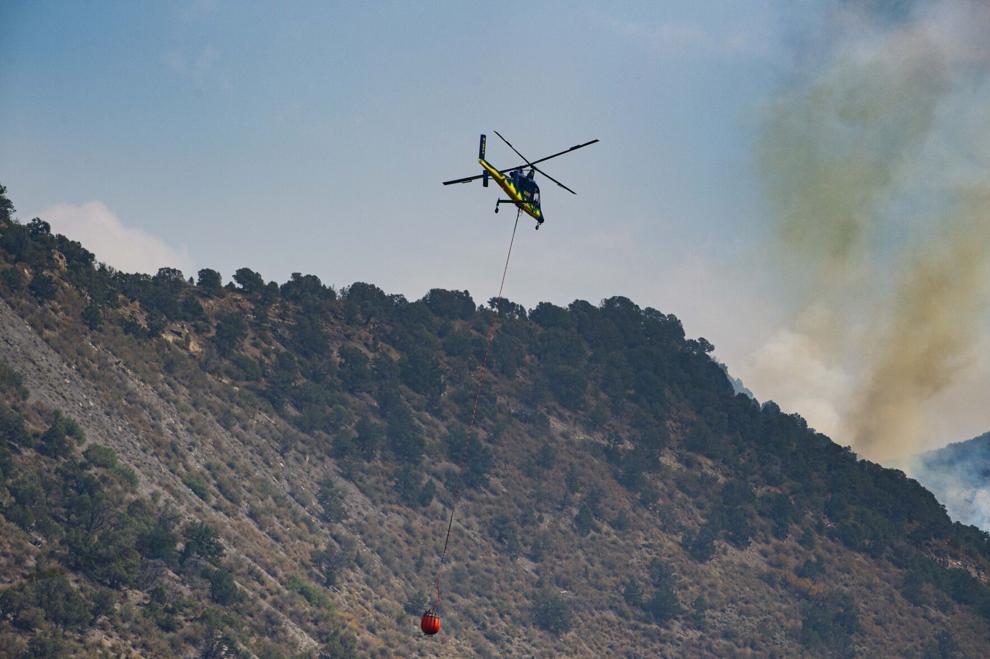 Continued carbon emissions make the atmosphere "more thirsty," scientists tend to say. Ocean flows responsible for Colorado's typical summer monsoons were captured this year.
"What we call 'the heat ridge of death' was parked over the Western United States," said Jeff Weber, atmospheric scientist with the National Center for Atmospheric Research in Boulder. "That completely shut off the monsoon."
Weber is a Front Range native, a graduate of Colorado Springs' Wasson High School. His memories are of how open windows were suitable air conditioning, of how snow would stick to the streets for days of sledding. Now he sits before data that disturbs him.
"For August 2020, Denver's average high was 91," he said. "Going back to the year I graduated high school, 1979, the average high in Denver was 81 degrees. Ten degrees difference of an average high is dramatic. That is a huge change."
Weber also happens to be a history buff, with an interest in the Indigenous people who dry farmed in what is now Colorado's far southwest corner. Sometime around the year 1300, the Ancestral Puebloans migrated away in a period marked by intense drought.
The archaeological record of conditions from back then somewhat matches with conditions felt today, Weber said. "Mega-droughts are part and parcel to the Southwest," he said.
The difference today, he said, is the rate at which temperatures are rising.
"Baseline temperatures continue to go up in this climate change environment, and so every subsequent heat wave we have is stacking on top of a higher baseline. As the baseline goes up, so does the top of that heat wave."
And that means continued stress on vegetation, said Jonathan Coop, a Western Colorado University professor who researches global warming's effects on forests. Without precipitation, without the strength to fend for themselves, trees that have been acutely prone to bug infestation and death this century will continue to be.
Dead stands have contributed to this century's large-scale fires. The 20 largest in state history have all happened since 2002.
This summer's Grizzly Creek fire ravaged Glenwood Canyon, drastically altering the beauty along Interstate 70 but miraculously sparing one of the state's most iconic sights: Hanging Lake. Meanwhile, the Cameron Peak fire threatened Rocky Mountain National Park. And fire destroyed parts of California's oldest state park, Big Basin, scorching the sentinel redwoods.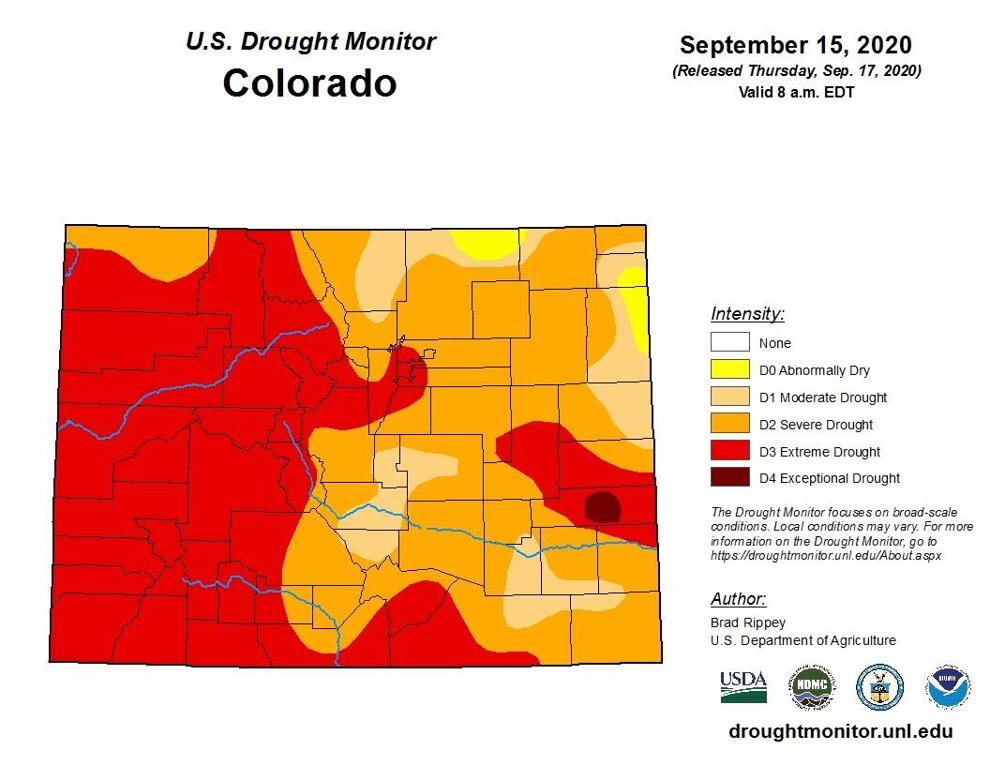 Those were reminders of what we're likely to lose in the summers to come, Coop said: the natural sanctuaries we hold dear.
"It's not the end of the world," he said, "but it's the end of the world as we knew it."
'How do we get through this?'
This summer, some water rights holders along the Yampa River in western Colorado were not getting their legal share due to a lack of flows. That led regulators to restricting usage for the second time in history. The first time was in 2018, when a call was also placed on the Crystal River near Carbondale. 
And late this summer, for the first time since 2013, Fort Collins residents were strapped with water restrictions due to drought and wildfire runoff. 
"A drought is always felt, but there are signs that it's different now," said Lisa Dilling, director of the Western Water Assessment, comprised of scientists immersed in climate change and its impacts. 
Based at the University of Colorado at Boulder, Dilling specializes in social adaptation. 
"How do we get through this?" she said. "How do we manage these changes that are coming and not have extreme loss and damage and hurt on the social side?"
The greatest hurt, Dilling said, will be felt by those with the least. Those without air conditioning, for example. Those unable to afford medical care.
"How do they cope with a really hot summer and bad air quality (from wildfire smoke)?" Dilling asked. "Do they get stuck inside and possibly have health issues related to that?"
Global warming is a meaner enemy for the poorest, she said. The most vulnerable. The people of color whom poverty disproportionately afflicts.
"It really brings racial justice to the forefront," Dilling said.
Indeed it does, said Alexander with Black Lives Matter in Denver.
"If we're talking about structural, institutional racism, environmental issues are part of that," she said, echoing fellow leaders of the movement.
After that first night of protests in May, she and others kept themselves from more crowded demonstrations on the ground. After all, "we are Black," Alexander said, "and we know the risk of COVID-19 is higher for us."
So she and the group have supported in other ways. Such as through a youth program that has seen record turnout this summer. Such as through a fund dedicated to bailing people out of jail and saving them from eviction.
Such as through supplies to meet the most basic of needs.
"We had to get a storage unit," Alexander said. "That storage unit has been stacked to the ceiling with water."
There's been Gatorade, too. That's what a man living on the streets asked Alexander for when she recently drove by. She was out of Gatorade, but she had some water in her trunk.
"I loaded him up with all the water I had," she said.
In this summer like no other, she did what she could.