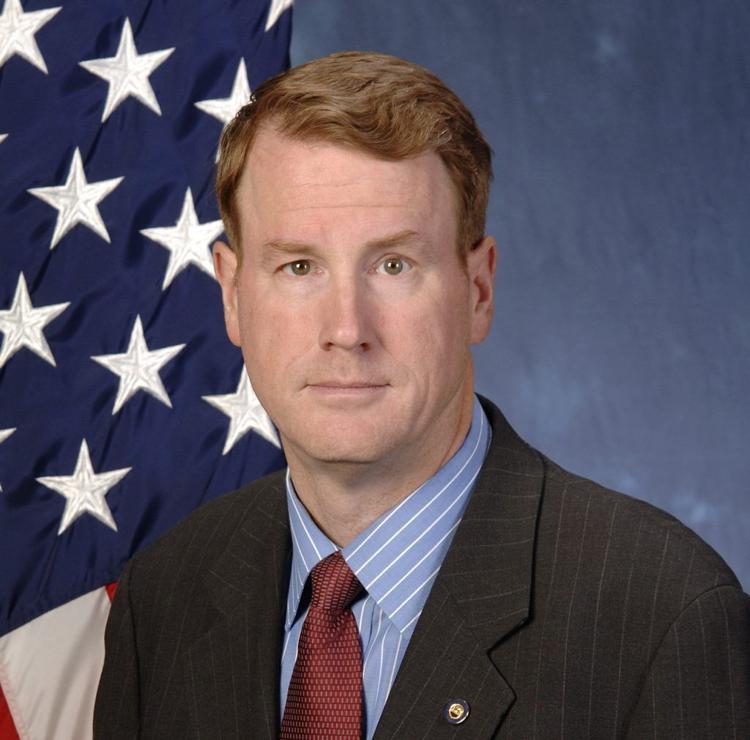 A recent Colorado Politics story struck rather close to home for me. It seems that several teacher organizations in Colorado are quite frustrated by the state-level guidance coming out of Denver for how to teach during the COVID era.
First off, I should explain my bias, in that I come from a family with a rich tradition of teaching. During the Second World War, my mom taught school while my dad was in the Army. After his return, he earned a couple of master's degrees and a Ph.D., and taught college for decades, ultimately becoming a dean at a major university.  My older brother and sister taught in the public schools for over 35 years each, and I taught at the Air Force Academy for nearly 20. My daughter was an elementary school teacher in Arizona, until the birth of her first child a couple of years ago. So, you might say I am rather pro-teacher.
Which is why it has always bothered me that some in our state and our nation seem to be so anti-teacher. I suspect it is part of a larger "anti-elite" bias that certain soon-to-be-former U.S. presidents and others of his ilk have spread. But as much as I would like to lay this at the feet of Trump, I can't, as that would not be fair. As a nation, we have had this streak since the early days when Thomas Jefferson asserted that free public education was vital to our nation's future. 
Way back in 1980 (for those of you also born in the 1950's, I have bad news: 1980 was 40 years ago) the distinguished author and scientist Isaac Asimov wrote: "There is a cult of ignorance in the United States, and there has always been. The strain of anti-intellectualism has been a constant thread winding its way through our political and cultural life, nurtured by the false notion that democracy means that 'my ignorance is just as good as your knowledge." The 21st century shows no signs of abating that danger, as we have people arguing, from within their tiny bubbles of hard-right news, that COVID is a hoax and that 250,000+ Americans are, what, just out of town?
This bias seems to find its nexus on the backs of teachers. As a military officer teaching at a military academy, I was largely exempt from the contempt my other family teachers often felt. They would be told they were getting huge salaries (which they were not) for only working nine months each year (which is false, they were paid for nine months. Had school been 12 months, they would have earned more), and that anyone can be a teacher (if so and it is so easy, why not give it a try?). Ok, let me climb down off my soapbox…
Teachers in Colorado today are the "other" front-line workers, after the heroes in health care, to whom we owe so much. But teachers were expected to return to classrooms filled with kids, albeit with new restrictions on location, lunch, and such. I don't know if you know any kids, or were a kid once yourself, but young folks are not the most logical of people, and cannot reasonably be expected to consistently do the things — like always wear masks — to keep everyone safer. 
Yet, I can almost hear the automatic outrage that some will have at the CP story, in which the state teacher's union (also a victim of demonization) and other teacher unions and groups across Colorado, explain their intention to issue their own local metrics on how things are going COVID-wise in their areas. They argue that the state guidance has been somewhat fickle and imprecise, and should reflect science, and not, as one teacher leader put it, "who's loudest on social media."
Every public-school teacher I know, including my own family, has shown remarkable dedication to the honorable and vital profession they embrace. Like most teachers, my own daughter made regular trips to the local box store to buy pens, notebooks, pencils, and other supplies — out of her own pocket — for her students who would otherwise have nothing. Teachers do not enter the profession of education for the money, as they could almost certainly earn more following other pursuits. Rather, they have heard the calling to teach, and feel a moral duty to improve our future as a nation, one kid at a time.
I fully support this effort by local teacher organizations to provide more accurate and detailed local information on what is going on in our communities. We should be thanking these great folks rather than demonizing them. I am very proud of my teacher family, and I'd urge you to support their efforts as well. 
The only thing that really depends on teachers is, well, our entire future as a nation. It is time we showed those shepherding our kids toward that future the respect and support they deserve.