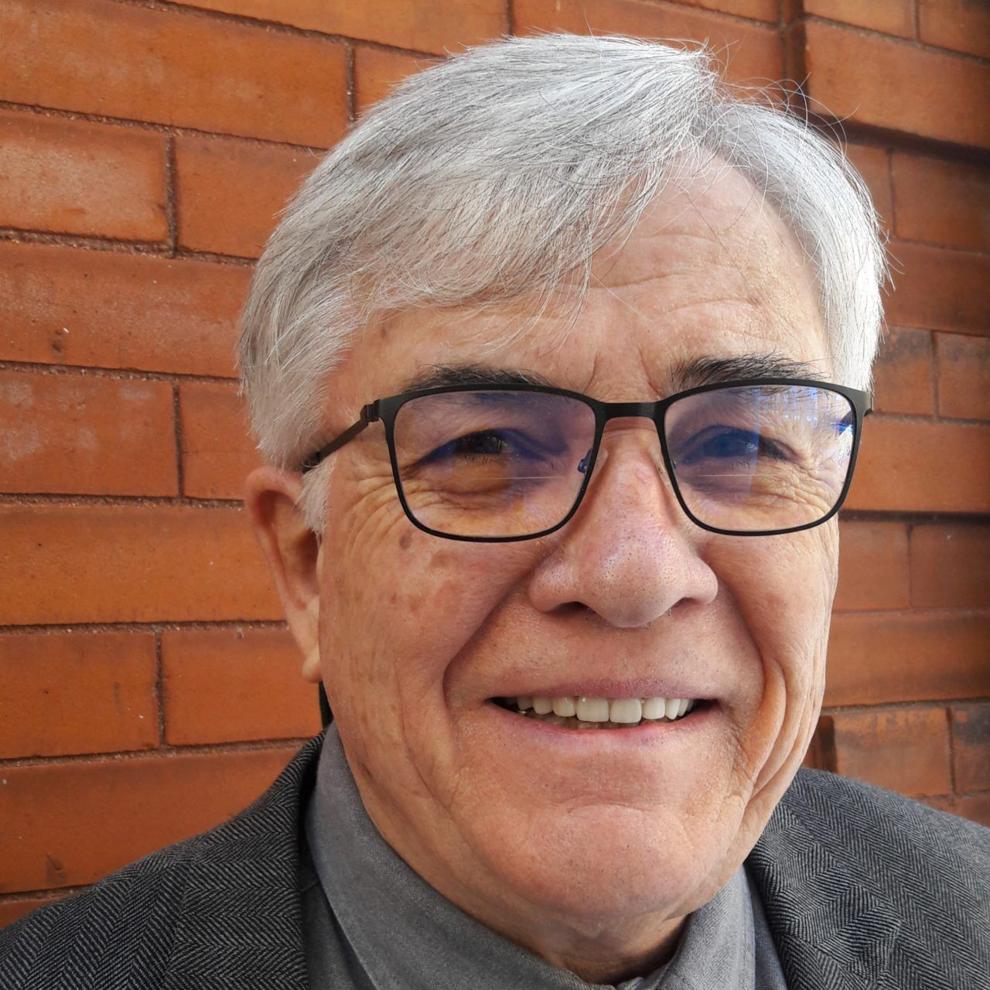 Periodically I stumble across a report or statistic with a finding so startling I sit up in surprise. At the same time, I quickly recognize the data point as almost surely true. In this month's Harper's magazine, the novelist and book critic Claire Messud references British media reports that "…three quarters of 5 to 12-year-olds in the United Kingdom now spend less time outdoors than prison inmates, and one suspects that statistics in the United States are little different." Colorado kids and their preternaturally active parents may be outliers, but not by much. I've witnessed far too many playgrounds emptied by COVID.
Last Saturday I was camped in the Carneros Valley west of La Garita on the Western edge of the San Luis Valley. We were more than 20 miles from a paved road. It was evident the resident chipmunks harbored few fears of either man or beast. Mid-afternoon I scrambled down to the bottom of the creek bed where a log hauler recently skidded off the roadway, flipping over and leaving its half-tracks silently clutching at the sky. I spotted an evergreen, bottle-brush like tree my daughter-in-law, the botanist, tells me was a young, mature bristle-cone pine.
All seemed momentarily blissful: no cell signals, not another human in sight and an ample slice of nature's heaven. It was exactly the kind of day that encourages you to get to work saving the planet. The book Losing Eden which Messud was reviewing this month urges each of us to "…rally to save our planet (and) in doing so we may save ourselves," instructing our children with our example. Volunteers for Outdoors Colorado (VOC) translates a similar impulse towards our natural world into weekend projects that include trail restoration, removal of invasive species and the construction of wildlife viewing docks, among others.
A few times each year, I operate the trail kitchen for these volunteers. Last weekend the volunteers were eight miles further up the road, near the top of Moon Pass, where they were plucking ox-eyed daisies when I was suddenly stricken by a weird sense of fatigue, muscular weakness and full body goosebumps. I knew my body was trying to tell me something, but not the slightest sense what its message was. Thinking I might be dehydrated, I guzzled a pint of water and took a nap. Upon wakening, whatever phantasm had passed through my consciousness, I prepared dinner and served it during a drenching thunderstorm. We were rewarded with a rainbow and I made no mention of my peculiar symptoms.
It was only in the later, dark hours of early morning a band of steel squeezed my chest while pain crept into my left arm and shoulder and a bout of belching shuddered my sleep. I began to suspect I was suffering a heart attack. It was pitch black, we were 65 miles from the nearest hospital and half the escape route would be down a dirt road. Following a fitful sleep, I felt well enough to serve breakfast. Once again, my symptoms seemed to have resolved significantly, so after packing my gear I paused to visit friends in Villa Grove before driving on to Salida.
A reasonable man might have stopped at the local hospital for a check-up. Instead, I decided to simply push through to Denver. (However congested the I-70 corridor drive has become on weekends, it has nothing on the gridlock along U. S. 285 on a Sunday afternoon. What should have been a two-and-a-half-hour drive turned into a five-and-a-half-hour marathon, frequently creeping along at less than 5 miles per hour. There's nothing destined to crush mountain tourism faster than this kind of soul-crushing ordeal. CDOT beware.)
When I arrived home at 7 p.m., I went straight to bed. I slept well. Calling Kaiser Permanente's appointment line, on Monday morning, I discovered its voice-mail hell offers no options for urgent medical attention. They suggest either 911 or an appointment many weeks in the future. It required nearly an hour to lure a human being to the phone and fewer than two minutes for instructions to drive directly to the emergency room at St. Joseph hospital. There, I was swept into a cocoon of competence, efficiency, teamwork and care that inspired confidence I would survive not only the day, but an open-heart surgery now scheduled for Aug. 17.
It's been difficult to wrap my head around the fact that open-heart surgery didn't exist when I was born. It's a product of modern medical technology. Pius Kamau tells me stopping hearts by plunging them in a cold bath to repair them is a procedure first attempted in Colorado Springs by a Dr. Swann. I would have never known this without my heart attack. They say time in the outdoors revitalizes us. I can't wait to escort my grandkids to the many Colorado wonders I cherish. Updates to come.