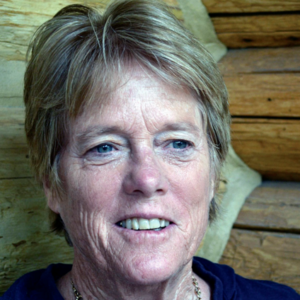 The legislature closed down June 8, four days ahead of the required date. Legislators can take that as a lesson for future General Assemblies. It's been quite a session. Here are some initial observations.
With earth facing the most carbon dioxide in its atmosphere in four million years, well before homo sapiens arrived, we have some "nick-of-time" legislation. These are climate change bills designed to do Colorado's part in reducing the greenhouse gas (GHG) bake effect. HB21-1242 sets up an Agriculture Drought and Climate Resilience Office that farmers and ranchers will appreciate when their crops fry on the acreage. HB21-1268 uses technology to watch water to improve understanding of water use and water rights.
On the electricity side, "nick-of-time" bills will modernize our electric transmission infrastructure. SB21-264 will create programs to reduce GHGs produced by utilities. SB21-272 will modernize the Public Utilities Commission (PUC), requiring the PUC to prioritize disproportionately impacted communities and include the social cost of carbon dioxide in its decision-making.
Then there are the "about-time" bills. SB21-039 prohibits a subminimum wage. HB21-1173 gets rid of legacy preference in state colleges and universities.
Then there are the bills that couldn't pass in previous sessions. Legislation now requires safe lock-up of firearms, checks on gun transfers by gun dealers, and reporting of lost or stolen firearms. A mascots bill passed, prohibiting the use of Native American symbols or tribal names as mascots for public institutions. SB21-088 allows civil cases to be brought against entities that covered up child sexual assaults.
On the girls' side of the ledger, menstrual hygiene products will now be available to public school students at no cost. Eligible families will receive diapers and other baby gear. Diabetics will have a cap on insulin costs at $100/month, and eligible individuals will receive family planning counseling and medical care.
Better-late-than-never bills include SB21-249, the funding of health benefits for legislative aides who almost fall under the subminimum-wage bill. Fortunately, SB21-067 will strengthen civics education, which we could all benefit from and should be made available to every voting citizen in Colorado. Another wonderful better-late-than-never bill is the Keep Colorado Wild Pass that will enable many more Coloradans to enjoy our beautiful landscape and wildlife.
Three better-late-than-never bills are the biggest of this session. The Sustainability of Transportation Systems bill, SB21-260, should rectify the perilous state of our roads, bridges, highways, tunnels, and mass transportation methods. The rail down the Front Range legislation may jump start fast train service at some point in the next half century, so good that we're getting on it now. Finally, the not-quite-a-public-option bill will, one hopes, reduce health insurance costs enough to provide insurance for almost everyone in the state.
Some who-knew-we-needed-these-bills passed. HB21-1048 requires retail businesses to accept cash in payment for goods. HB21-1057 calls out employers or others who extort immigrants engaging in lawful acts to accept lower than legal wages because of their status. HB21-1165 states that victims of strangulation are indeed victims of a crime.
There are some happy-days-are-here-again bills, possibly in celebration of some measure of freedom from the COVID pandemic. HB21-1027 allows the continuation of alcohol home delivery! HB21-1044 gives wineries license to expand their sales and operations. SB21-082 encourages more alcohol beverage festivals for tastings and sales. Not to be outdone, the marijuana industry gets help from SB21-111 for marijuana entrepreneurs.
The bill that's spent the most years trying to get passed failed one more time. SB21-033 to recompense farmers and ranchers who put conservation easements on their property, only to have the dollar payouts rejected by the Department of Revenue, failed in the House Appropriations committee. On the upside, farmers and ranchers who put their property under easement next year can receive an income tax credit on 90 percent of their property value.
Finally, when the temperature heats up and everything's a bit unsettled, a small miracle can occur. A mother mallard duck and her nine ducklings showed up on our patio on Sunday, June 6. The chicks were born in a nest tucked in our wood pile. They roamed the yard unimpeded and left, 10 ducks in a row, on Tuesday for our neighbor's greenery. We should all wish that wonderful family the best.