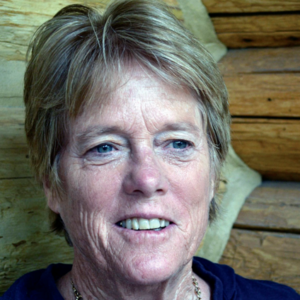 Legislation that is on the public's radar may not be the legislation that is on the radar of most lobbyists and their clients. But it is likely that bills with lots of lobbyists and clients trying to influence the policies are important to many citizens, whether they know it or not. Here's a brief "lobbying" and "client" count on some of the most active bills at the state house.
No surprise, the top bill for lobbying and clients is HB21-1232 for affordable health insurance, with 162 lobbying entities and 260 clients. Since lobbyists have changed client positions, right now there are 304 position data points from lobbyists. A pile of clients, mostly hospitals, physician groups and unions, an interesting combination, are in an "amending" position. Most of the amending positions were taken in March and April.
On the opposition side is Americans for Prosperity. The Koch Brothers-supported organization put an exclamation mark on their unhappiness, as there are 16 registered lobbyists for AFP who posted oppose on March 25! That gets a hmmmph. Many business groups, including Colorado Bankers, various Chambers of Commerce, and Colorado Concern, are a big NO. So are insurance companies. They posted their opposition around March 25 also, so that was a critical negotiation time.
Supporters include the Center for Health Progress, the Colorado Consumer Health Initiative, Good Business Colorado, Healthier Colorado, Mental Health Colorado, and Counties and Commissioners Acting Together. The League of Women Voters, Colorado Nurses, Cross-Disability Coalition, and COLOR are YES. The Colorado Hospital Association moved to a Monitor position on April 27, but so far, specific hospitals are still on the Amend side.
This bill must be the top money maker for lobbyists. It's still up in the air as to whether HB21-1232 will get through the House, yet alone the Senate.
The top lobbied Senate bill is SB21-176, Protecting Opportunities and Workers' Rights Act. So far, there are 153 lobbyists and 283 clients on the bill that's currently laid over/amended in the Senate Judiciary committee. This legislation isn't just facing a head wind of opposition, it's more like a Class 4 hurricane. The bill expands discrimination and unfair employment protections for workers. Domestic workers, independent contractors and subcontractors are included and certain preemployment medical examinations and disability inquiries are excluded.
Lots of business organizations, cities, utilities, building contractors and home builders oppose the bill. Leprino Foods opposes along with MillerCoors. Trial lawyers, the AFL-CIO, Women's Bar Association, the Bell Policy Center, and the Colorado Children's Campaign, among others, support the bill. It's not a good sign for passage that the bill is in lay-over status.
Two lesser known House bills are tied for second place as most lobbied: HB21-1117 (109 lobbyists/154 clients) and HB21-1162 (109 lobbyists/162 clients). HB-1117 is a bill to promote affordable housing. HB-1162 gets after plastic, especially single-use plastic containers and bags. Supporters of affordable housing took the day. HB-1117 passed the House 41-23 and the Senate 22-12, so it's on its way to the Governor. Senate Republicans Don Coram and Kevin Priola voted YES, but no House Republicans did.
Plastic is a mixed bag. Cities, counties, and environmental groups generally support HB21-1162; business organizations, McDonalds, and some school districts oppose ; the Colorado Municipal League first supported and now opposes the bill; and the Colorado School Nutrition Association has moved from oppose to monitor. The bill passed the House committee and Appropriations and is on its way to the House chamber.
On the Senate side, SB21-175 on prescription drug affordability is not a hit with the pharmaceutical industry. Amgen, the Colorado BioScience Association, Colorado Pharmacists Society, GlaxoSmithKline, Gilead Sciences, Johnson and Johnson, Merck, Novartis, Pfizer, and the Pharmaceutical Research Manufacturers of America oppose the bill. Insurers and hospitals are generally in an amend position, and consumer health organizations, Colorado Academy of Family Physicians, Cross-Disability Coalition, Counties and Commissioners Acting Together, and Good Business Colorado support. League of Women Voters and Young Invincibles, an organization of young people interested in public policy, also support. The amended bill is on its way to the Senate chamber, a big step forward.
Right now, 62 House bills have more than 50 lobbyists working the legislation and 86 bills have 50 or more clients involved. On the Senate side, 43 bills have 50 or more lobbyists and 65 bills have 50 or more clients. And that's the way it is.