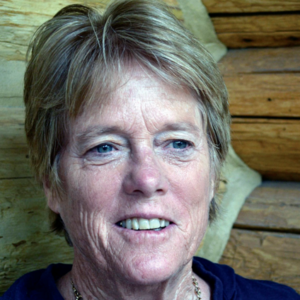 It's Thanksgiving so let's give thanks and hope that we can get along in the next year. It hasn't been an easy time for many, so let's start working now to make 2022 healthy and safe for all.
As part of that effort, it would be helpful if the nation and the state could work more constructively on the difficult conundrum of energy production. With oil and gas prices now high compared to last year when they were in the dumper, and with renewable energy competitive, the many-faceted energy sector is driving us nuts.
The Colorado Oil and Gas Conservation Commission (COGCC) should take the lead in sorting how the oil and gas sector will move forward in the state. With 36,700 producing wells, up about 700 from last year as of July, the state has sold more than 200 million BOE (barrel of oil equivalent) so far in 2021. Total wells are over 120,000. Drilling permits in 2021 from the COGCC are up 75% over 2020 — at 1129, according to Mineral Answers, a website of many mineral answers that lead to many questions.
The COGCC will set new rules in 2022 related to managing well abandonment costs. These rules will come three years after SB19-181. Two previous directors of the COGCC testified for oil and gas companies related to the rules. Dave Neslin, former COGCC director who now represents PDC Energy, Occidental Petroleum and Noble Energy, objects to the high price of full cost surety for closing wells. His position is seconded by Matt Lepore, former COGCC director, who now represents the same companies. Mark Matthews of Brownstein, Hyatt, Farber, and Schreck — who represents the Colorado Oil and Gas Association — and Jim White, of the American Petroleum Institute, both agree with Neslin and Lepore.
These oil and gas enterprises and associations pitched in over $30 million to defeat Proposition 112 on oil and gas setback requirements in 2018. Their claim against the proposition was that it would negatively affect the economics of drilling. It's the same claim that Neslin, Lepore, Matthews and White make now against full cost protection of taxpayers for well closings.
These former COGCC directors and attorneys representing oil and gas interests do agree, however, that something should be done. When the 'something should be done' involves putting up substantial well-closing funds ahead of the well closing, objections arise.
This is their argument: It will take approximately $30 million to close 300 wells at $100,000 per well. Very few companies with existing wells have the cash flow or collateral to support that expense even if it's accrued over time. The problem is especially acute if wells are at the low end of their production cycle. The reason these wells don't have funds set aside today is that when Neslin and Lepore were running the COGCC, the state had very low requirements for reserves for well plugging.
Ed Schneider, whose company runs wells in Yuma County, says that his wells probably won't cost more than $15,000 each to close. He states, however, that putting up $15,000 per well is too much money taken away from his business's ability to invest in running future wells.
These arguments define the meaning of conundrum. Carbon Tracker of London puts the closing cost for 50,000 active wells in Colorado at $7 billion.
Neslin and Lepore state, correctly, that most operators have closed wells without tagging taxpayers. But many of those wells are shallow and less expensive to plug. According to Mineral Answers, the average depth of today's drilled wells is 6,700 feet. These wells, mostly drilled in the last decade, are the expensive ones.
Jeff Robbins, current commissioner of the COGCC, is our state's leader on oil and gas issues. Environmentalists have brought complaints to the COGCC under Robbin's administration. The commission's decisions have consistently knocked down their claims and even shooed away over 20 bald eagles in their nest network on Boulder Creek.
The question for Robbins — and the state legislature that creates the laws that he's supposed to implement — is: how will the rules around well closings, public health and safety, and environmental sustainability evolve in a manner that builds public trust?
Paula Noonan owns Colorado Capitol Watch, the state's premier legislature tracking platform.