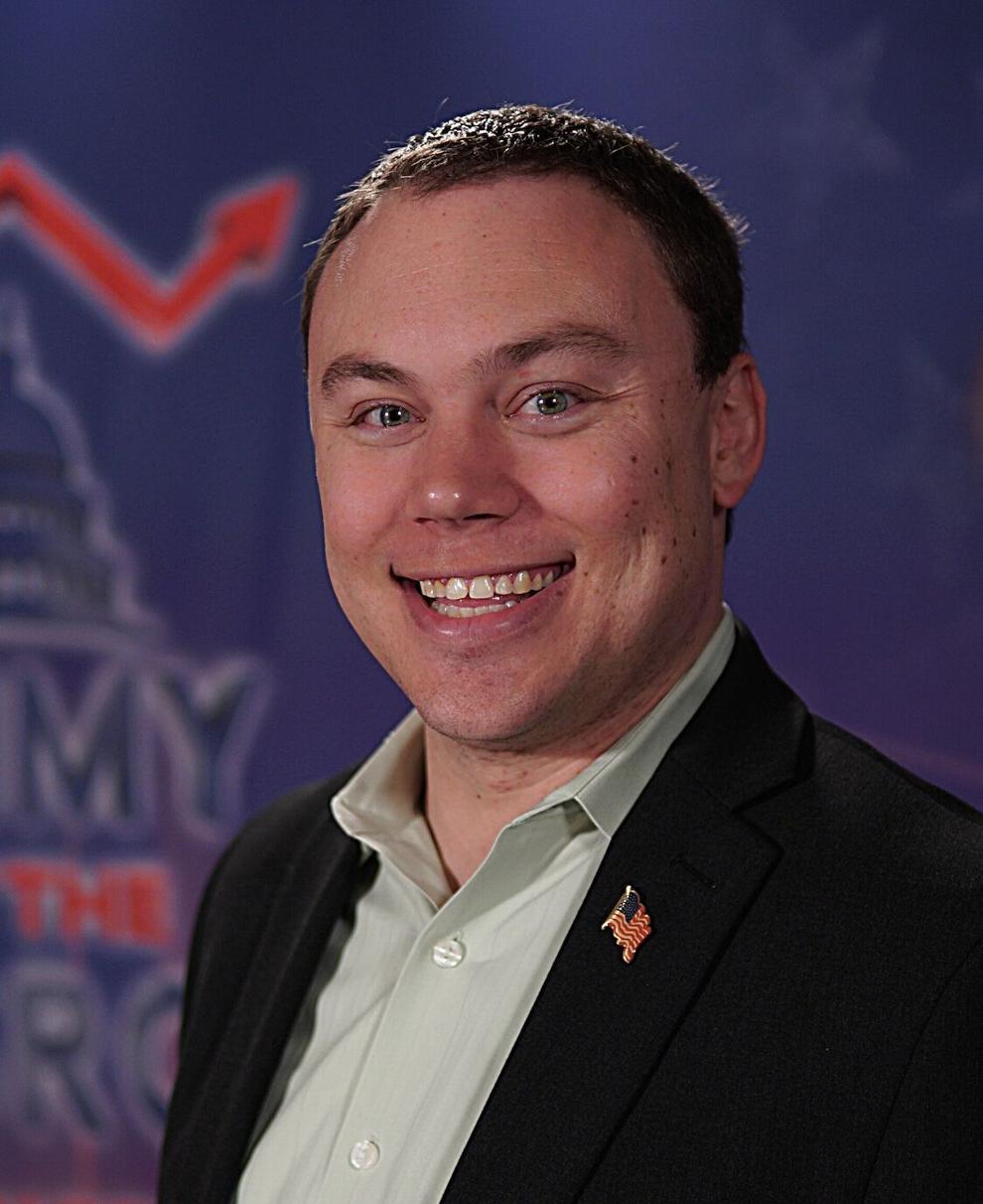 As national media — from CNN to The New York Times to The Washington Post — declare "Colorado's sleeper Senate race just got real," Michael Bennet is trying to hide from Joe Biden.
Biden "doesn't need to come here," Bennet reportedly said last month, insisting his campaign will "do just fine" without him.
Given Biden's underwater popularity here — one poll has him at 51% disapproval and just 43% approval – it's probably essential for Bennet to do so. With a cratering economy replete with an inflationary spiral (Colorado's inflation rate stands at 8.2%), Bennet hopes to steer as clear from Biden as possible.
Yet Sunday on Fox31's Colorado Point of View, he had the one question put to him that he wants to avoid: Will Bennet support Biden if he runs for reelection?
"As long as (Biden) wants to run, I would support it," Bennet said. "I thank God almost every single day that Joe Biden ran for president because he was the only person out of 330 million Americans who could have beaten Donald Trump. The only one."
Keep in mind, Bennet ran for president against Biden. Now, Colorado's senior senator seemingly concedes he never stood a chance at beating Trump in the first place. Moreover, this question proves Bennet can't run from Biden. Unless he wants to repudiate the Democratic president, he is irrevocably tied to him.
Even Bennet's attempt to distance himself from the president on the administration's student loan forgiveness scheme strikes as hollow. Earlier this year, he took to the Senate floor to oppose such a plan.
"If you're gonna spend $200 billion or $230 billion to cancel student loan debt," Bennet asserted, "we need to do it in a way that reaches those who need it most and reforms the underlying system that got us here in the first place. Otherwise, there's no reason to do it."
Multiply that number by two or threefold and you have the actual estimated cost of Biden's plan to unilaterally forgive up to $20,000 in student loans for income earners making up to $125,000 annually.
Yet, as I explored in The Denver Gazette on Aug. 26, after Biden announced his expansive student loan forgiveness scheme, Bennet danced around the issue. "By refusing to reject Biden's plan, Bennet is complicit," I wrote.
On Fox31, Bennet tried to separate himself more. "I don't agree with the president on this," he told Matt Mauro. "I think he drew the income threshold at too high a level, and when families are struggling the way they are… it seems to me that this is not the right priority."
Talk about tepid. As law professor Ilya Somin explained, this is a "Trumpian abuse of emergency powers." Like Trump's policy of unilaterally "building the wall" at the southern border — which Bennet vocally opposed — it is "an illegal usurpation of Congress' power of the purse under a dubious emergency power pretext."
Don't forget the hefty $750 billion price tag Biden is inflicting by himself. Where is the Bennet who used to be concerned about massive deficits? Where is the senator who will buck his party and the president and fight for Coloradans — not sit shyly in the face of partisan pressure?
Much as Biden and the Democrats want to make former President Donald Trump the GOP's boogeyman leader of an "extremist," "semi-fascist" wing of "MAGA Republicans" with an outsized control over the GOP, as Biden expressed in his shocking prime-time speech last week, that schtick won't work in Colorado.
Bennet's opponent, businessman Joe O'Dea, has staked an eminently centrist and reasonable position on abortion since his primary. He's made it clear that he doesn't think Trump should run again. Bennet can't and won't say the same about Biden. Furthermore, Colorado Republicans resoundingly rejected O'Dea's hard-right opponent — even after Democrats wasted millions of dollars failing to get Ron Hanks nominated.
It's also deceptive to tie O'Dea and Colorado Republicans to the 2020 "stolen election" narrative. A proud and passionate advocate for Colorado's election system, Pam Anderson soundly defeated election conspiracy leader Tina Peters in her primary for secretary of state. O'Dea himself acknowledges Biden legitimately won.
In his divisive speech last week, Biden blasted Trump and his followers with a shocking blood-red backdrop. Echoing discredited sentiments of Colorado Secretary of State Jena Griswold — a Bennet ally — Biden warned of an existential crisis of Republicans set on "destroying American democracy."
Despite Biden's vain attempt to segment out "MAGA Republicans," every single Republican I know felt like they were being personally maligned by the president. Why didn't Bennet call out the vitriol spewed by the president of the United States?
Let's be real: When the votes are tallied, Michael Bennet doesn't stand up for Coloradans.
Jimmy Sengenberger is host of "The Jimmy Sengenberger Show" Saturdays from 6-9am on News/Talk 710 KNUS. He also hosts "Jimmy at the Crossroads," a webshow and podcast in partnership with The Washington Examiner.