If you're new or mostly new to Colorado's big, iconic ski resorts, it's easy to feel overwhelmed. It's easy to feel like an outsider in a sea of vacationing outsiders. That's why we consulted the insiders.
Whether you're looking to take advantage of the recent snowy trend or planning a trip for more terrain later in the spring, allow these local pros to offer some guidance.
Ted Mahon, 25-year ski instructor at Aspen Snowmass
First: Because Snowmass is so large, it does pay to have a plan. Generally, I like to look at the grooming report. They don't groom everything every night. That can play into how I want to approach the mountain.
Onward: Either Elk Camp or the Big Burn side, that's where you're probably spending your whole morning. If you want to do long, easy blue cruisers, Elk Camp is where you want to go.
I prefer the Big Burn side and do a couple of the really long cruisers as a warm-up. From there, you can hop on the Cirque Poma, which takes you up to 12,500 feet, and access some of the double-black terrain there. I like to migrate over to the High Alpine area, where you access the famous, hike-to Hanging Valley Wall.
Other go-tos: If you want to do a long cruise at 12,500 feet, we have one named in honor of John Denver, Rocky Mountain High. If you like to do fast laps on moguls, check out Sam's Knob.
When you're done: Go to the Base Camp Bar and Grill or to the Limelight Hotel for happy hour. They have great pizzas.
For families: They have the alpine coaster at the top of Elk Camp, and they also have tubing around there. On select Friday nights through winter, it's called Ullr Nights. Take the gondola up. They open the Elk Camp Restaurant for dinner, they have a band playing, and (the coaster and tubing) are operating.
Kim Casey, mountain sports director at Copper Mountain
Starting out: Park at the Alpine lot and take the green route to West Village, which is typically the beginner area, but it's the closest steps to the chairlift. A lot of people don't think to go to West, but it lends itself to a lot of ease getting around.
You get on Woodward Express, go up and take a couple of warm-up runs off Timberline Express. From there, you're high enough where you can get over to the big side of the mountain and go ski long, steeper runs off Super Bee, or go explore the backside and get out on Tucker Mountain.
Her favorite area: Off S Lift, or Sierra Lift. It's such a fun, little pocket. You have bump runs like Revenge or Endeavor. There's Little Trees, which is kind of steep and always holds good snow.
Hidden gem: There's a really special spot in the spring time at the top of Rendezvous lift. It's an old patio right in the saddle, where you can look out over the Tenmile Range. It's one of the prettiest views you can get. And it's great because it has a lot of green terrain off it, so all levels can enjoy that spot.
Good eats: Come down to JJ's for lunch. They have a really yummy grilled cheese and tomato soup special. For apres, go to Duke's. That's an outdoor bar and restaurant. Great snacks and fun drinks.
Doug Evans, 20 years at Loveland Ski Area's Sport Shop
Secret to success: Follow the wind. Start on Chet's, which is the main chairlift. That goes straight up from the base and you can look around and see where the wind has deposited the snow. If the wind is blowing to the west, the east faces are going to offer the best skiing. Occasionally the wind comes out of the east, and that's when you want to look for north and south faces and also those west faces.
Pick your ride: Chair 4 probably offers the deepest, most consistent snow on the mountain. Chair 8 is kind of out of the way, so once you get over there, you can stay over there with fewer crowds and ski some good, low-angle powder.
And then I'll watch for Chair 9 to get going. You can watch as they open the gates and hop on the Ridge Cat, which runs all the way out to Golden Bear Peak. You can get the full vertical of the ski area, all the way from the top of Golden Bear back to the base.
What he digs: The runs off Chet's. I like poking around in the trees and finding the deep spots. It's a little rocky, so you do have to know where you're going. But you can definitely find some good pockets of snow later in the day if you're really looking. There's a good crew of skiers that will just do laps. People are usually willing to show you around if you're nice — and maybe if you offer to buy them beers afterward.
After: The Rathskeller at the ski area is a great bar with a lot of character. In Georgetown, Cooper's on the Creek is a staple, really good cuisine. And then I always recommend Silver Plume. There's a cool bar there that's only open on the weekends, called Bread. That's another good after-ski option if you're headed down I-70 and hit traffic.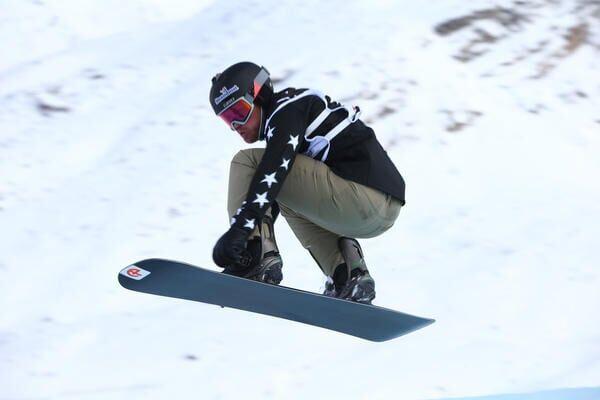 Mick Dierdorff, Steamboat Springs native, Olympic snowboarder
Ideal day: Waking up to a bunch of fresh powder and heading up early, getting up Storm Peak. Steamboat's got some of the best tree skiing anywhere, and off the Storm Peak lift is my go-to. The Bar UE trees. And then there's kind of a section of runs that all feed down to the bottom that you can zip in and out of, Hurricane, Twister, over to Rainbow.
After that, I go up to the Morningside lift and get a hike in by going up to North St. Pat's and East Face. That's some of the steeper terrain and definitely where you're gonna find the deepest snow. It's a super-easy hike, five to 10 minutes, but it doesn't get ridden or skied as much, so you can keep finding good stuff up there all day.
On the bluer side: Go up the Sundown lift or Sunshine lift. They both take you up to High Noon, which is a super wide-open groomer. One of my favorites is to come down High Noon, pass the Rendezvous Lodge, and there's a couple of really fun steep runs: Westside and Rolex.
While you're there: Strawberry Park Hot Springs. Such a nice place to go, especially after a big day of skiing.
For nighttime fun: There's always a good music scene downtown. The Press, Schmiggity's and Old Town Pub are my favorite spots.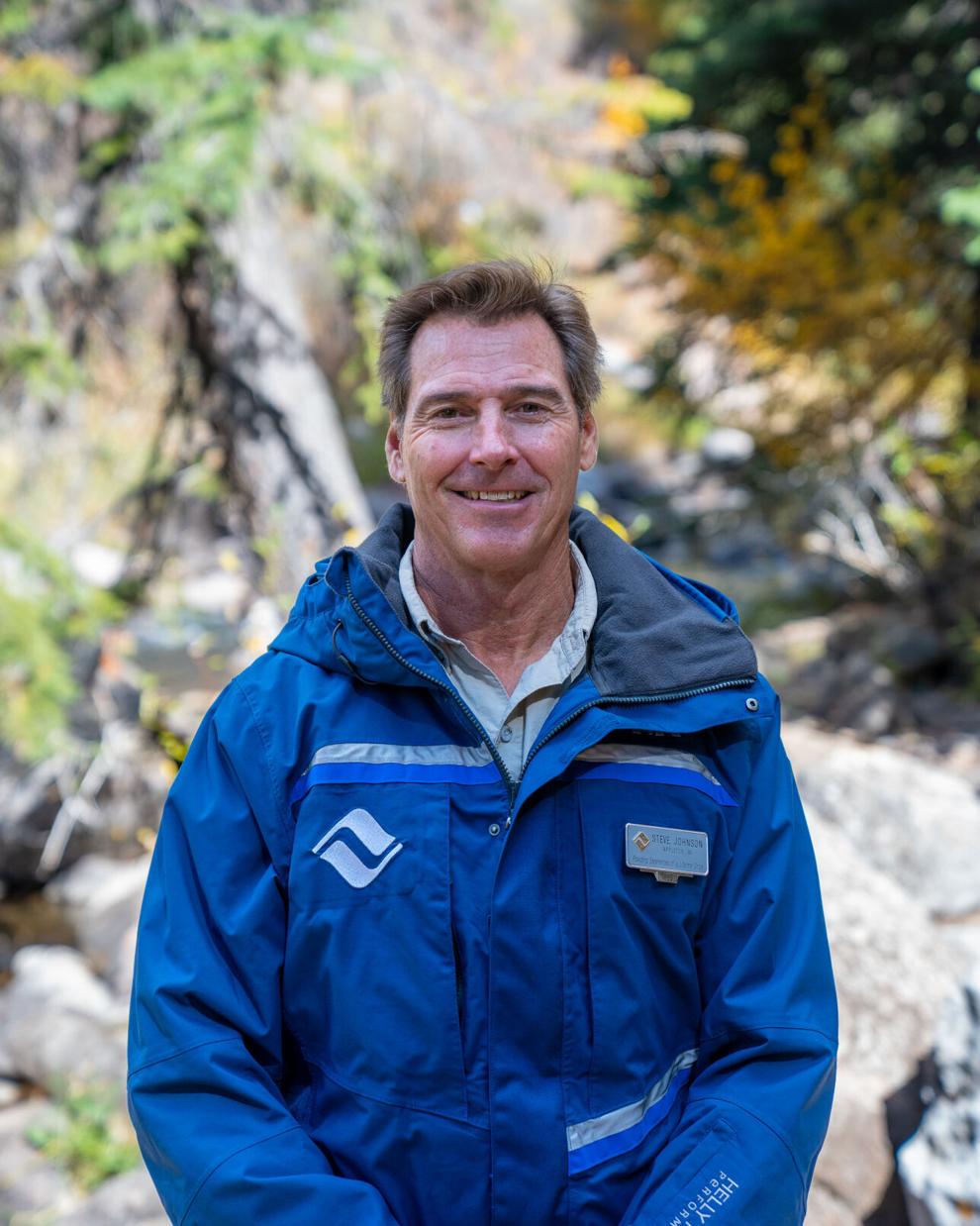 Steve Johnson, vice president of mountain ops at Vail Mountain
FYI: Obviously, guests love Blue Sky Basin. When I'm riding a chair or on the gondola, I hear people treating it like it's all-consuming, like it's gonna take all morning to get there. You can ride two lifts and get there. I don't think people realize that. (Chairs) 6 and 11 out of Golden Peak or Gondola 1 and Chair 4, and then you can drop in, be at the bottom of 37 (Skyline Express) and heading out to Blue Sky in 20 minutes.
What else people don't realize: Even if it hasn't snowed for a couple of days, you can go out to China Bowl and find great snow. People don't go there as much. It's an area where you can avoid folks and find all kinds of good stuff.
His choice: Sundown Bowl. Widge's to Seldom is my go-to. You can always find some great stashes out on Never. If I only have time to do one thing, I'm gonna go (chairs) 1, 3 and take a run out there.
Other goods: Because people are so driven to get out to the bowls, there's a lot of front side stuff overlooked, especially on the western half of the mountain. Simba is always a great run. Pickeroon doesn't get the notoriety. You can dip off into the trees around there while everyone else is charging to the back.
Victory beer: Vendettas, often known as the V bar. It's a popular place for employees as they get done with work, so you get more of that local vibe.