Friday, Saint Patrick's Day, marks the starting day of the Colorado blizzard of 2003.
Twenty years ago an upslope storm parked itself over northern New Mexico and churned for three days — laying down 32 inches in Denver, 40 in Aurora and 77 inches in Winter Park.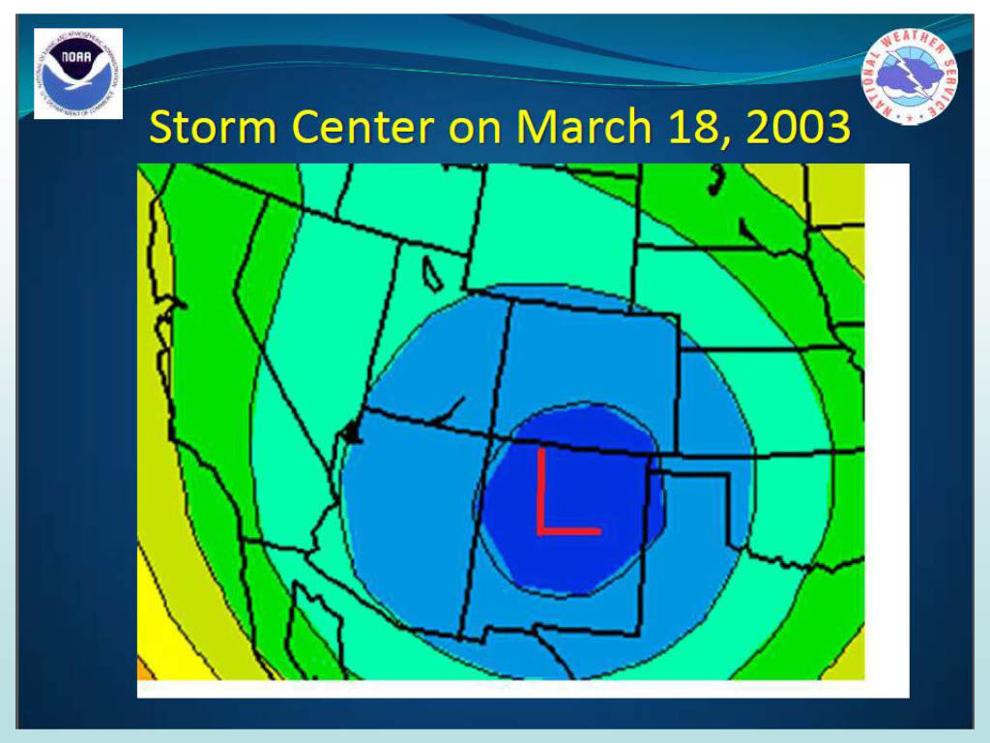 It was easily the most exciting storm I bared witness to, and by far produced the most ridiculous powder day I ever skied. 
Ten days prior, I coincidentally asked my boss for four days off (Monday-Thursday) during the week of Saint Patrick's Day in order to enjoy green beers and ski. Little did I, or anybody for that matter, know the largest snow storm the month of March has produced in Denver's history was taking shape somewhere in the warm waters of the Pacific Ocean.
Monday morning, Saint Patrick's Day, I was skiing at Copper Mountain. The sun was out, the temps were nice. But as the day marched on, the clouds started rolling upwards toward the divide, and my mood changed from skiing to either driving back to Fort Collins or intentionally getting myself stuck, preferably in Winter Park, and wait out the storm. 
Coming down Georgetown hill on I-70, I vividly remember seeing low-level clouds hugging and wisping the Ponderosa pines of the slopes above town. I stopped off at the gas station in Georgetown for a drink and upon exiting my car I immediately felt the intensity of the humidity hit me, like when you step off a plane back east or down south. I knew something was brewing.
I asked myself: "Do I drive over Berthoud Pass and find cheap lodging in Winter Park or continue on down to Fort Collins and party with friends?"
I chose wrong — but the green beers at Tony's Bar were tasty.
As luck would have it, the snowstorm came in hot, pounding the Front Range mountains for three days, closing down metro-Denver and townships all the way to Cheyenne.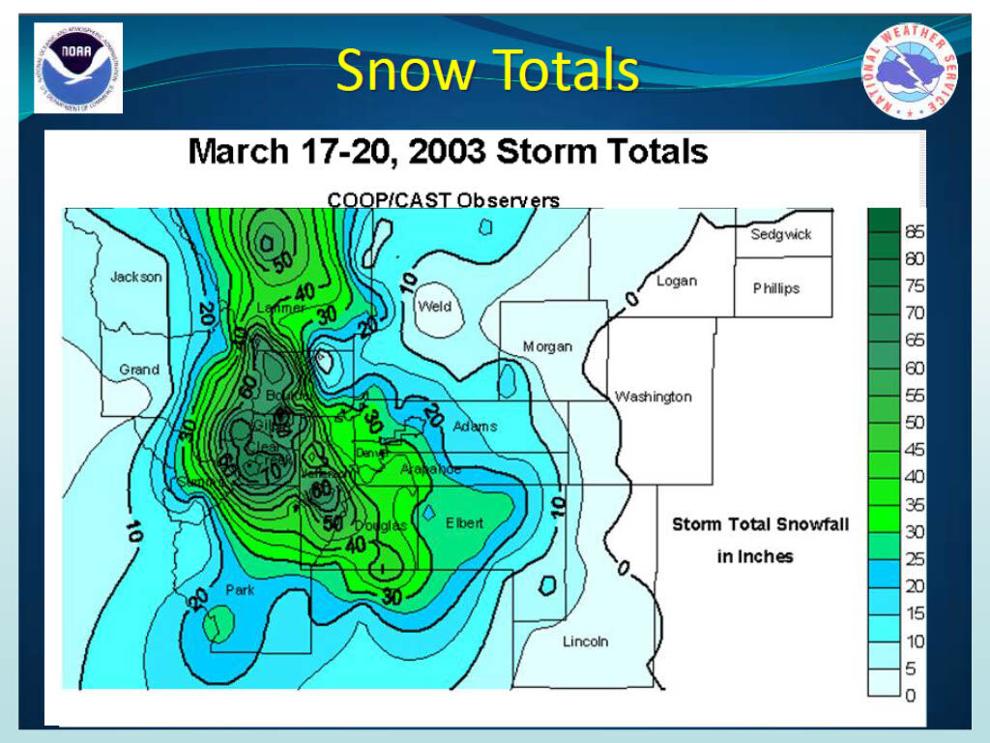 In the last 130 years, Denver has seen five Marches with over 30 inches of snow accumulations — 2003: 35.2 inches, 2021: 34 inches, 1944: 32.5 inches, 1891: 31.3 inches, and 1983: 30.5 inches. 
Meanwhile at my apartment in Fort Collins, I constantly checked the NOAA's website for updates on snow totals, watching radar loops every few hours Tuesday and Wednesday. The storm just kept pumping snow everywhere. 
I-70 closed for part of the week, U.S. 40 shutdown and the idea of skiing was D.O.A. I also was running out of vacation time. 
The storm finally exited Colorado Thursday morning and the dig-out began. I was scheduled to work my shipping dock job Friday, but I wasn't going to make the wrong choice again.
Like any good 23-year-old part-time worker, I called in sick Friday morning after making plans with my ski-friend Stephen to stay with him Thursday night in Denver. Access to Winter Park Friday morning was a must. We heard on television Berthoud Pass was going to be open, and hedged our bets the Colorado Department of Transportation would hold to that promise and have the pass open. They did.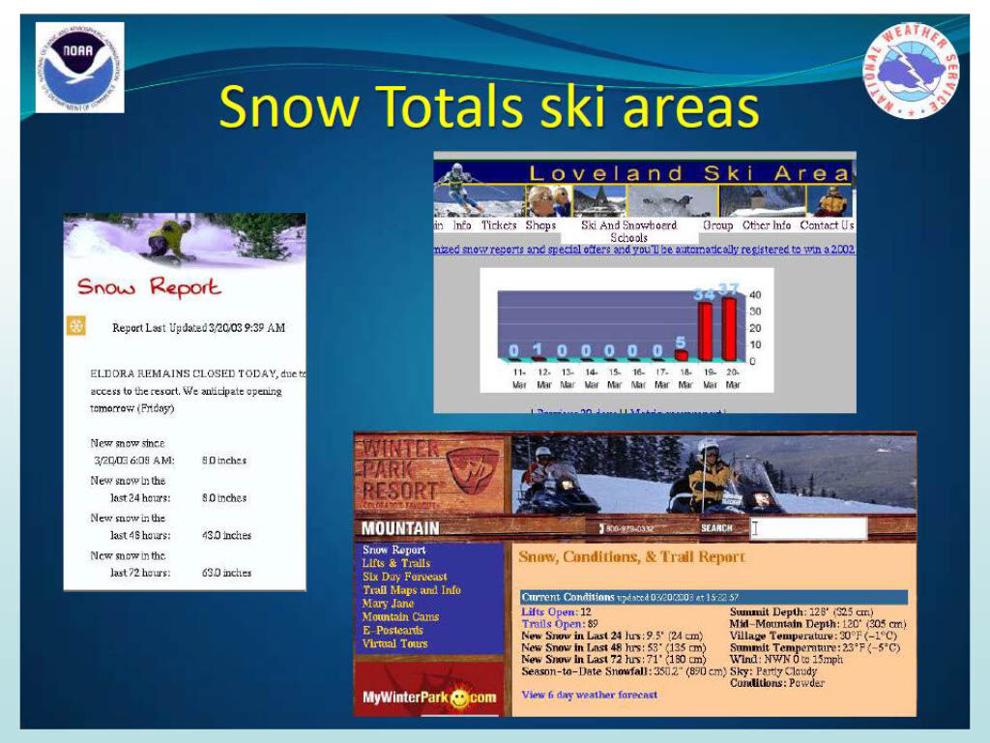 Shortly after 9:30 a.m., Stephen and I pulled into the Corona Lot at Mary Jane, strapped into our boots and skis and proceeded to have the single-handed best ski day of our lives. 
I don't recall every run that day, and there were many, but two late-morning runs underneath the Pioneer Express lift in Vasquez Ridge zone stood out the most. Pointing our skinny skis straight down hill in roughly 40 inches of dense snow was truly amazing. No turning was allowed — the fear being if you stopped, you'd never getting going again.
The first lap on Aces and Eights destroyed my thighs, but the snow was so soft and breaking above my hips; worth the lactic acid build up.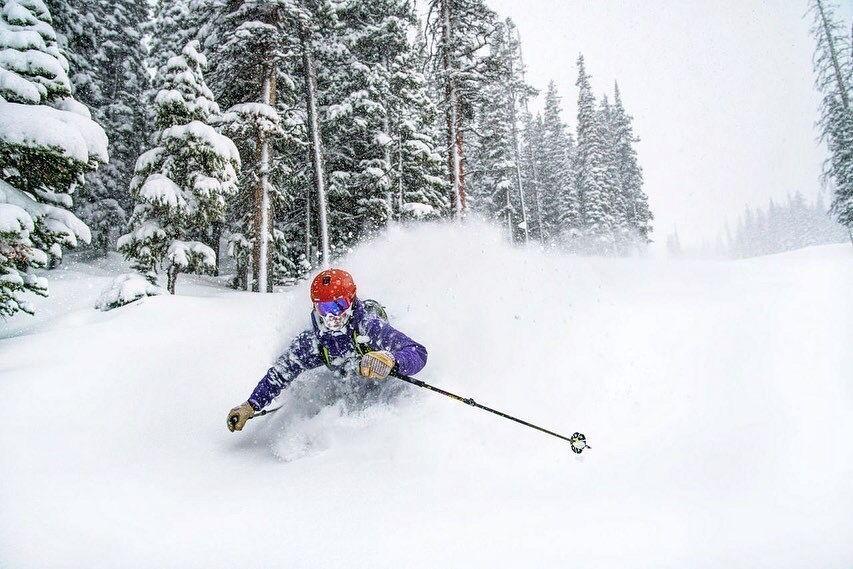 The second run on Pioneer Express Trail was even better. A pseudo-simple skate from the chairlift top and straight down over the moguls proved sufficient, but the snow was slightly deeper underneath the lift. This run isn't very long, but the six turns to stay going were some of the best.
After taking a quick break at the end of the powder stash, we saw that the snowcats had groomed part of the trail further down, leaving a kicker built up into the 'dog-patch' on the lower half of Pioneer Express Trail.
Neither of us giving second thought, we straight lined directly toward the jump and threw caution into the wind. POOF, into the hot tub of snow we both went, with laughs and s***-eating grins, and snow, on our faces.
To this day, I've never jumped off any cliff, cornice or kicker without that little of care as I did into that March powder. 
SNOW REPORT:
Forecast:
Consider yourself lucky and break out the powder boards, because today and Saint Patrick's Day look like powder days. Today snow showers will be moving across the state — northern mountains favored in the morning, southern mountains in the evening — bringing fluffier and colder snow, rather than last weekend's and Tuesday and Wednesday's wetter and warmer snow.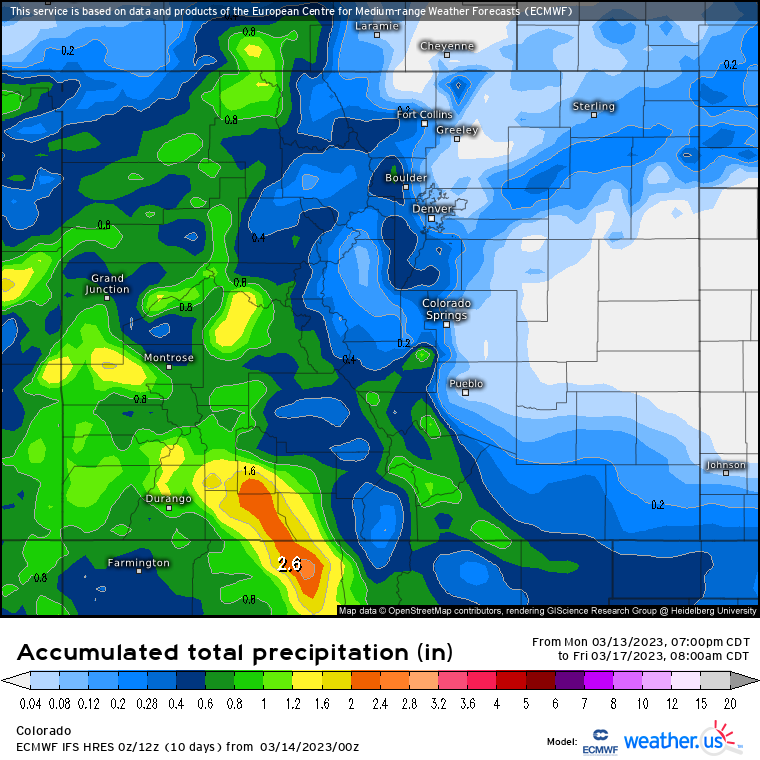 The European Centre for Medium-range Weather Forecasts model shows snow totals as of 8 a.m., Friday of between 3-10 inches for northern mountains and between 6-24 inches for the central and southern mountains. Wolf Creek should be the big winner by Friday night.
Recap:
Last weekend's storm piled up snow accumulations across all resorts in the state, especially in the west-central mountains. Irwin (36"), and Crested Butte (33") were the big winners, while the Aspen resorts saw between 17-26 inches and local's resorts Monarch (22") and Powderhorn (18") enjoyed the fresh snow too.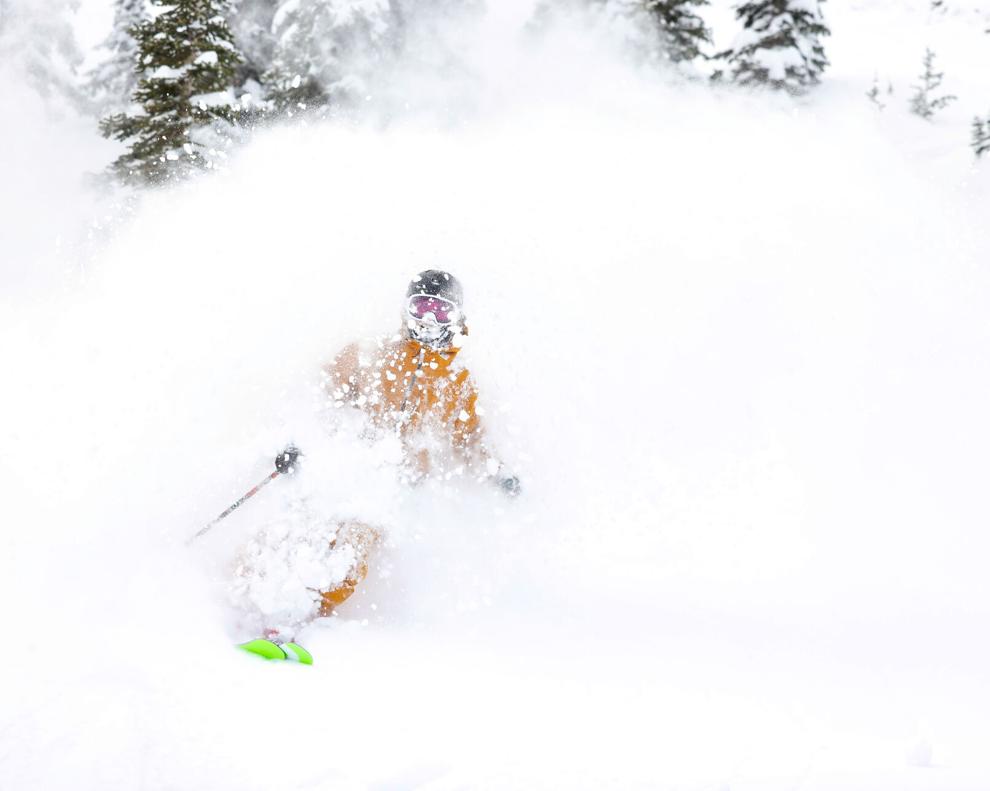 The southern mountains fared well with 1-2 feet of snow, with Purgatory (22") and Wolf Creek (21") topping out down south. The northern mountains saw similar numbers with Cooper and Loveland (20"), Copper Mountain (17"), Beaver Creek and Breckenridge (16"), and Arapahoe Basin and Keystone (15").
Then on Tuesday night heading in Wednesday, a second round of storminess entered the state, favoring the southern and west-central mountains. Wednesday night brought between 3-8 inches to all resorts in the state to start off the second half of the storm.
Weekend recommendation:
Northern Mountains: Winter Park, Eldora
Central Mountains: Irwin, Crested Butte, Powderhorn and Snowmass
Southern Mountains: Wolf Creek, Silverton and Telluride 
SNOEWS: 
• Happy birthday to the G.O.A.T of ski racing, Mikaela Shiffrin, who turned 28 on Monday. But in the early hours of Saturday morning here in Colorado, Vail skier Mikaela Shiffrin was skiing her way to victory number 87 in Åre, Sweden — becoming the winningest ski racer, male or female, in the 56-year history of World Cup ski racing. Not a bad early birthday present for yourself.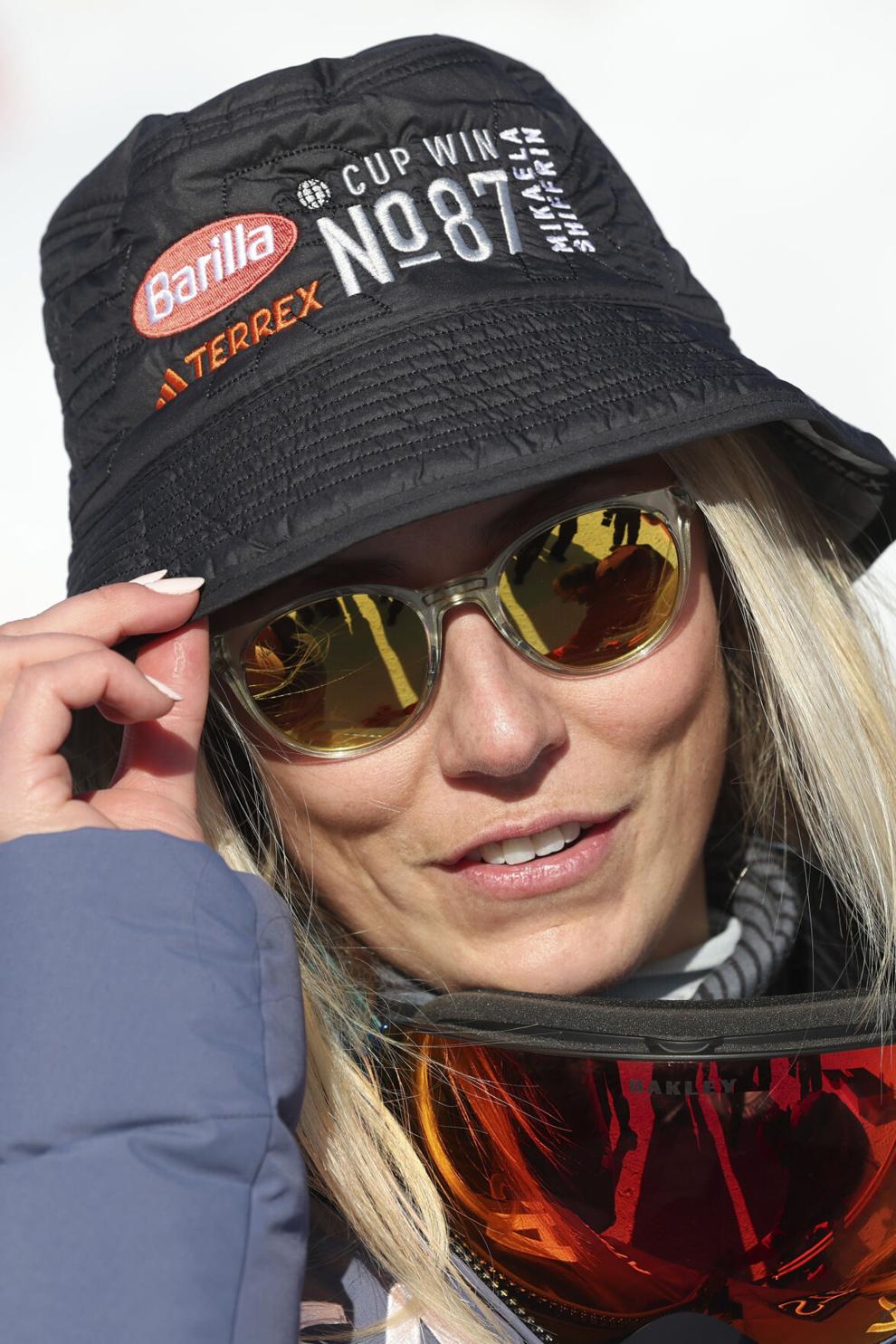 If you were also awake Friday morning, you would have caught Shiffrin's 86th victory. She tied Swede skier Ingemar Stenmark's record for most World Cup wins with her giant slalom first place finish.
• Former ski racer, Colorado Snowsports Hall of Fame inductee and Shiffrin's friend Chris Anthony spoke to the Denver Gazette on Monday about Shiffrin and her successes. 
"We are witnessing something that is a once in a lifetime situation where you have one athlete who has been able to reach this level and continue on with the potential to leave the [newly claimed record of 87 wins] in the dust," Anthony said. "Anything that she is doing from this time on, any time she lands on a podium, is another record."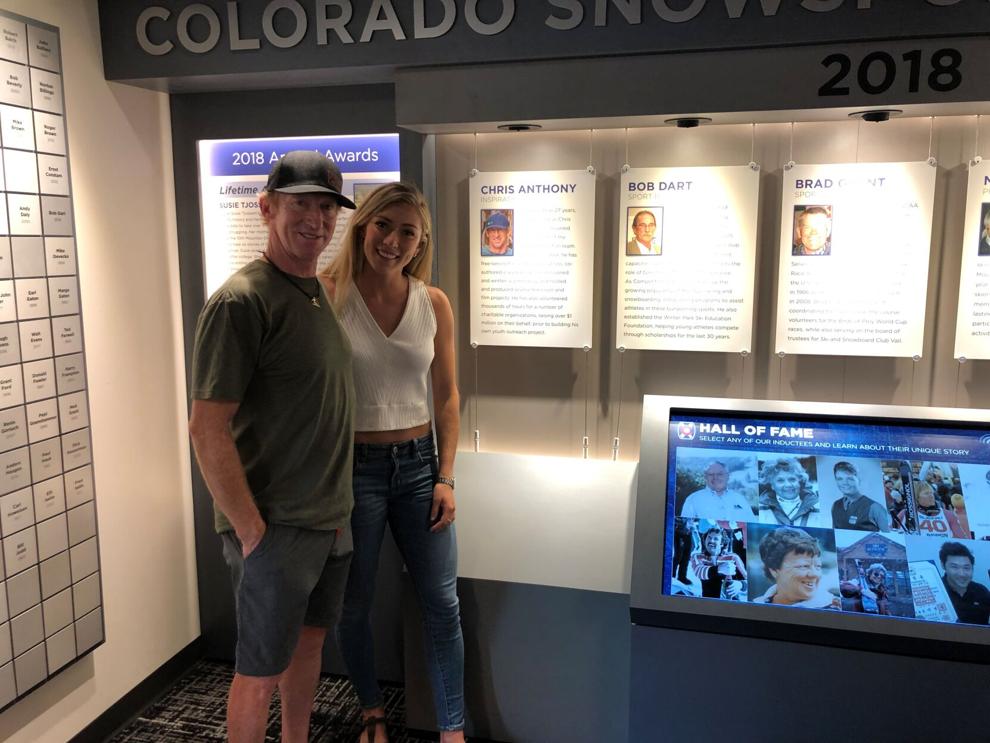 Shiffrin now has five overall World Cup titles, clinched World Cup globes in slalom and giant slalom disciplines for 2023 and became the most decorated skier ever in the world championships after winning three medals in France in February.
"What Mikaela has that doesn't necessarily work for 99% of the athletes out there is Mikaela had a very serious mother that kept her protected and on the right path," Anthony said. "She saw talent in her daughter and she managed that talent in a way that didn't burn her [Mikaela] out."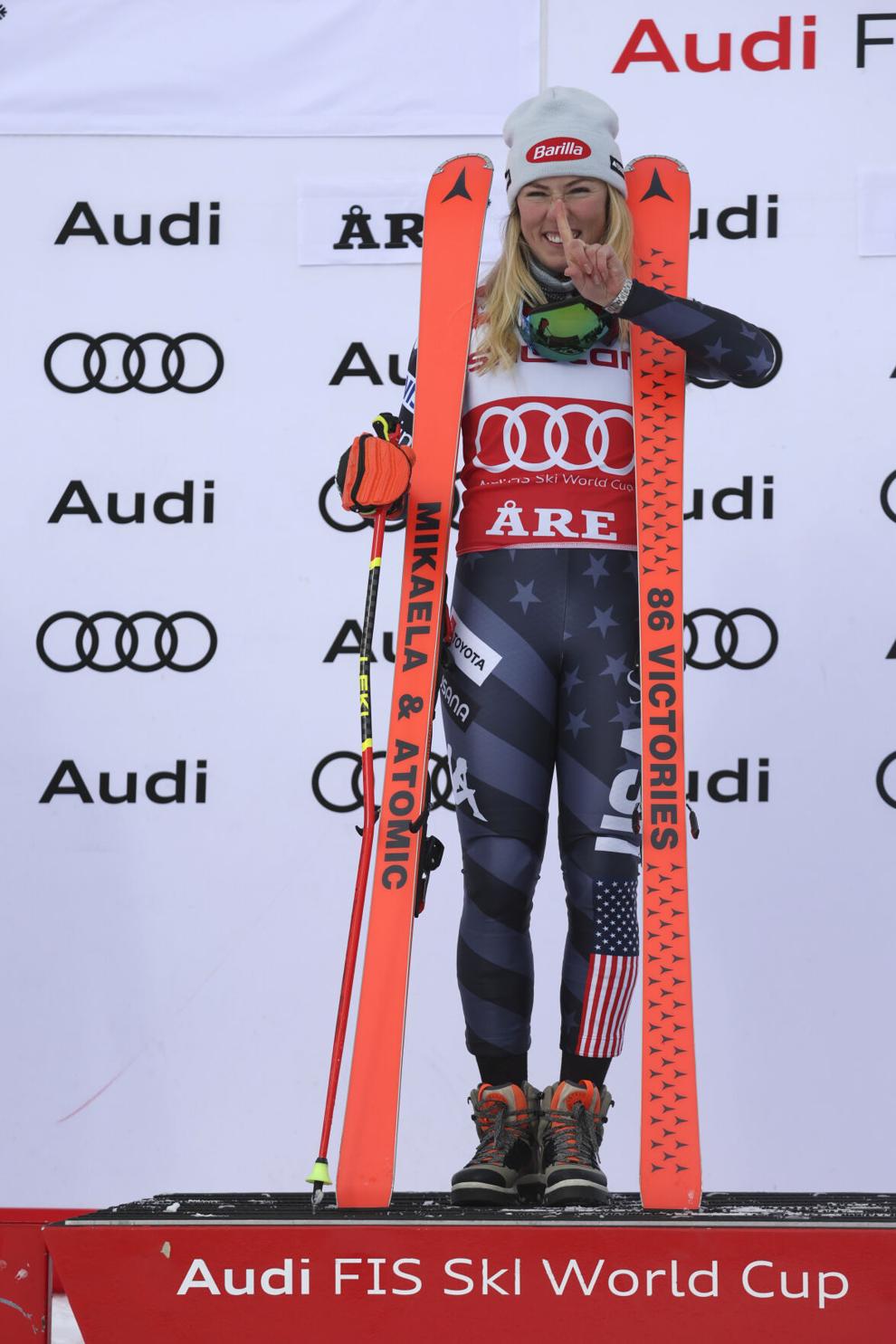 Shiffrin also received a moose medal or trophy upon winning her 87th race in Sweden, carrying on a tradition of World Cup trophies Scandinavian countries hand out to athletes — an element of ski culture in Europe. 
"Every time you win a World Cup race in Finland you get a deer medal, so Mikaela has a small herd of deer over there," Anthony said of the tradition. 
 Upcoming festivals:
SNOW LINKS:
---
RESORT REPORT:
Below are conditions for all Colorado resorts as of Wednesday afternoon.