Traversing a cliffside high above Telluride, hiking the Via Ferrata route is a Colorado experience unlike any other. Featuring beautiful views and adrenaline-inducing exposure, this hike isn't for the faint of heart. Italian for "iron way," this "via ferrata" climbs across a cliff face with, at times, nothing but metal rungs between the shoes of hikers and 500 feet of air. At roughly 2 miles long, expect this hike to take around two hours one way thanks to slow-moving technical sections like "The Main Event." Think this hike might be for you? Here are a few things you need to know.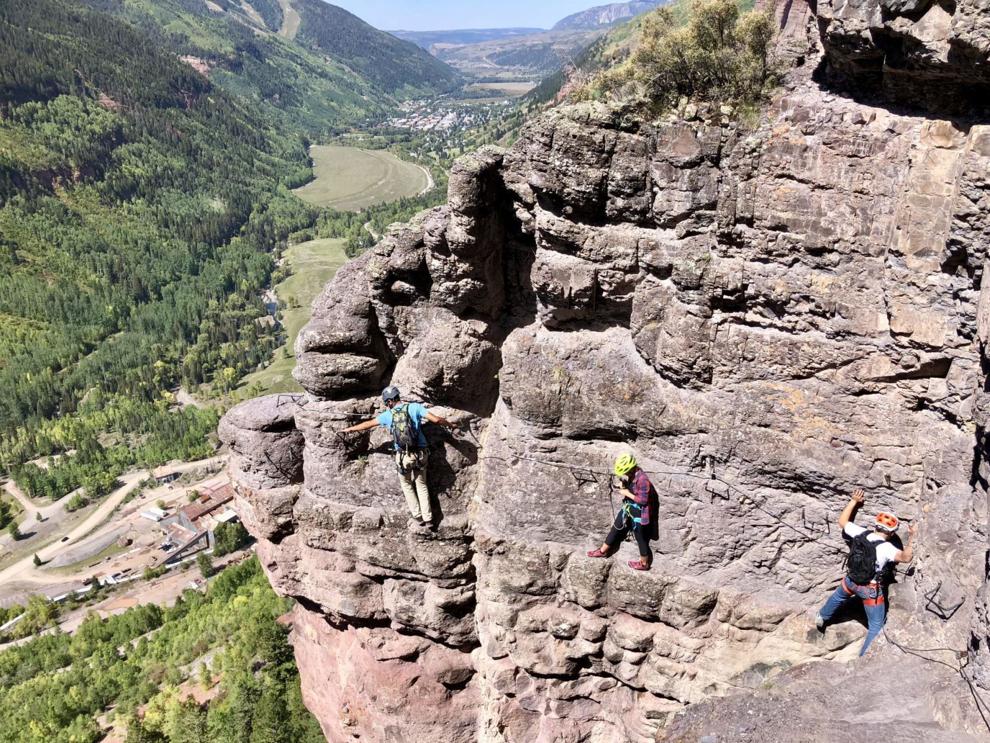 1. You need special gear to hike Telluride's Via Ferrata.
In addition to standard climbing gear like a harness and helmet, you'll also need a special Via Ferrata harness attachment. This attachment consists of two lanyards with a carabiners at the end, allowing you to always stay clipped in to the cable safety system as you're moving across the side of the mountain. Gloves are also recommended, but leave your climbing shoes at home. You're better off with hiking boots on this one thanks to several sections of dirt between cabled segments.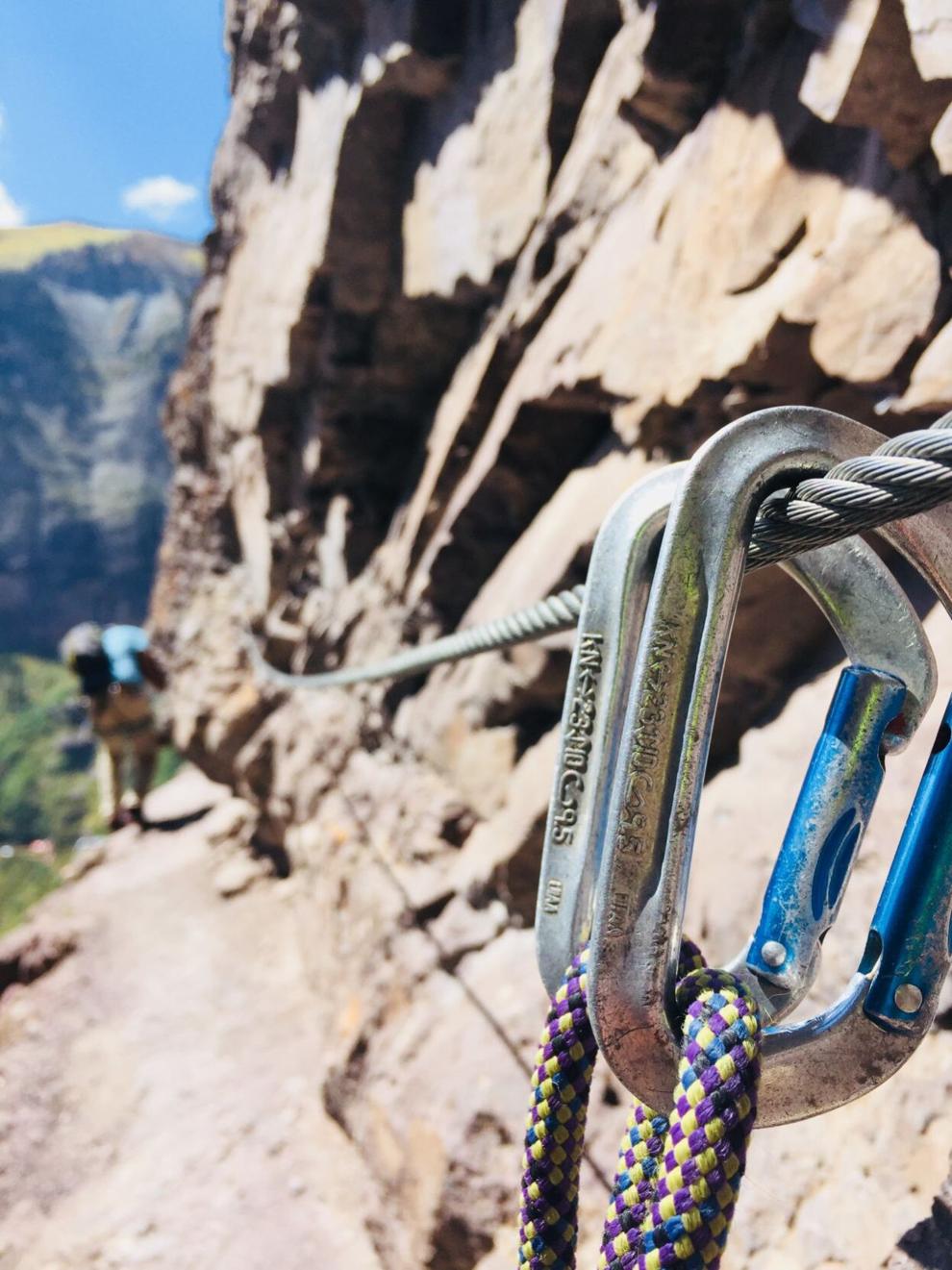 2. You don't have to go with a group, but it's recommended.
Unless you have your own gear and know how to use it, we recommend going with a tour group. Yes, a tour group can be expensive, but when you're about to try something completely new where a single mistake could kill you, it's probably best to err on the side of caution. A tour guide will make sure you have the proper training on the equipment and know the best practices for the route.
3. The trail goes two ways, but most take it one way.
Generally, people start the Via Ferrata on the end of the route with a higher altitude. It's up Black Bear Pass past Bridal Veil Falls. While this isn't required, it's best practice. This prevents hikers from bumping into each other head-on while traversing dangerous cliffs with narrow footing.
4. There's not much of a bail-out.
Once you're on the Via Ferrata, you're on the Via Ferrata – and it can become a slow trek, especially when it's crowded. Plan to be on the route for at least two hours. After you've started, the only way off of the mountain is to either walk back to the beginning past people coming at you or to finish as planned. This can become a cause for concern if there's an emergency. Due to the precarious location of the Via Ferrata, rescue efforts are intensive and take a bit of time immediately making any dangerous situation more serious.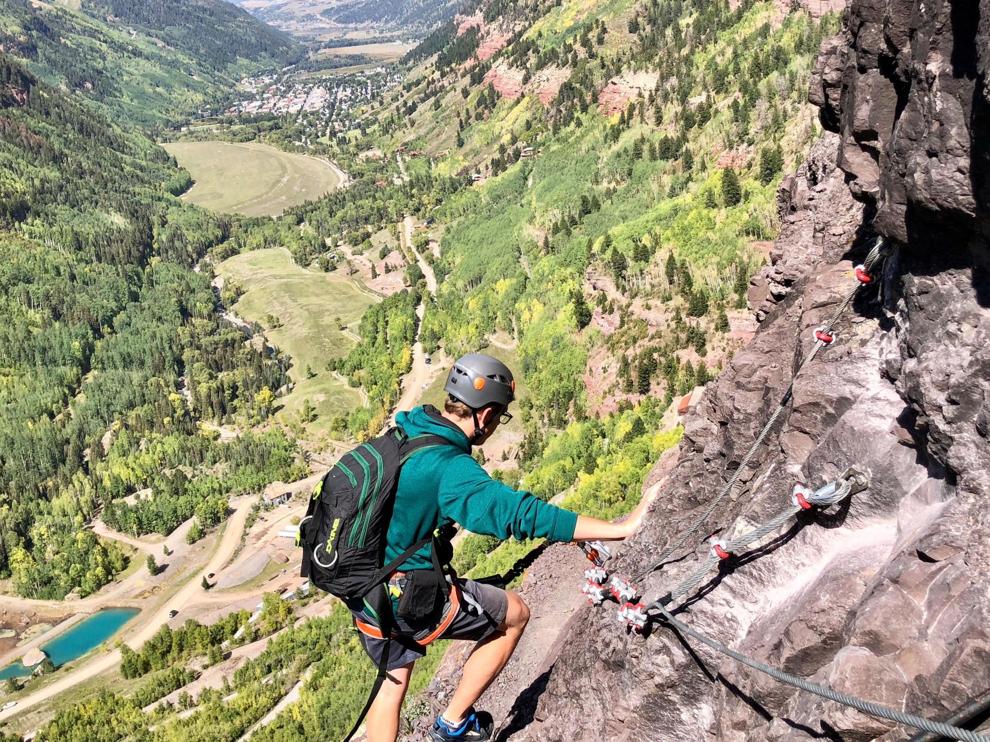 5. There's quite a bit of risk.
Yes, you're clipped in – most of the time. The Telluride Via Ferrata has cables on a lot of the exposed areas, but several sections have no safety line and a trip could be fatal. Additionally, even the times when you're connected to the safety cable, there's still a risk. I was using  Via Ferrata equipment made for the experience and I still felt like a short protected fall in certain spots could put me in the hospital. Additionally, factors like falling rocks knocked by climbers above and bees on the route can pose additional danger.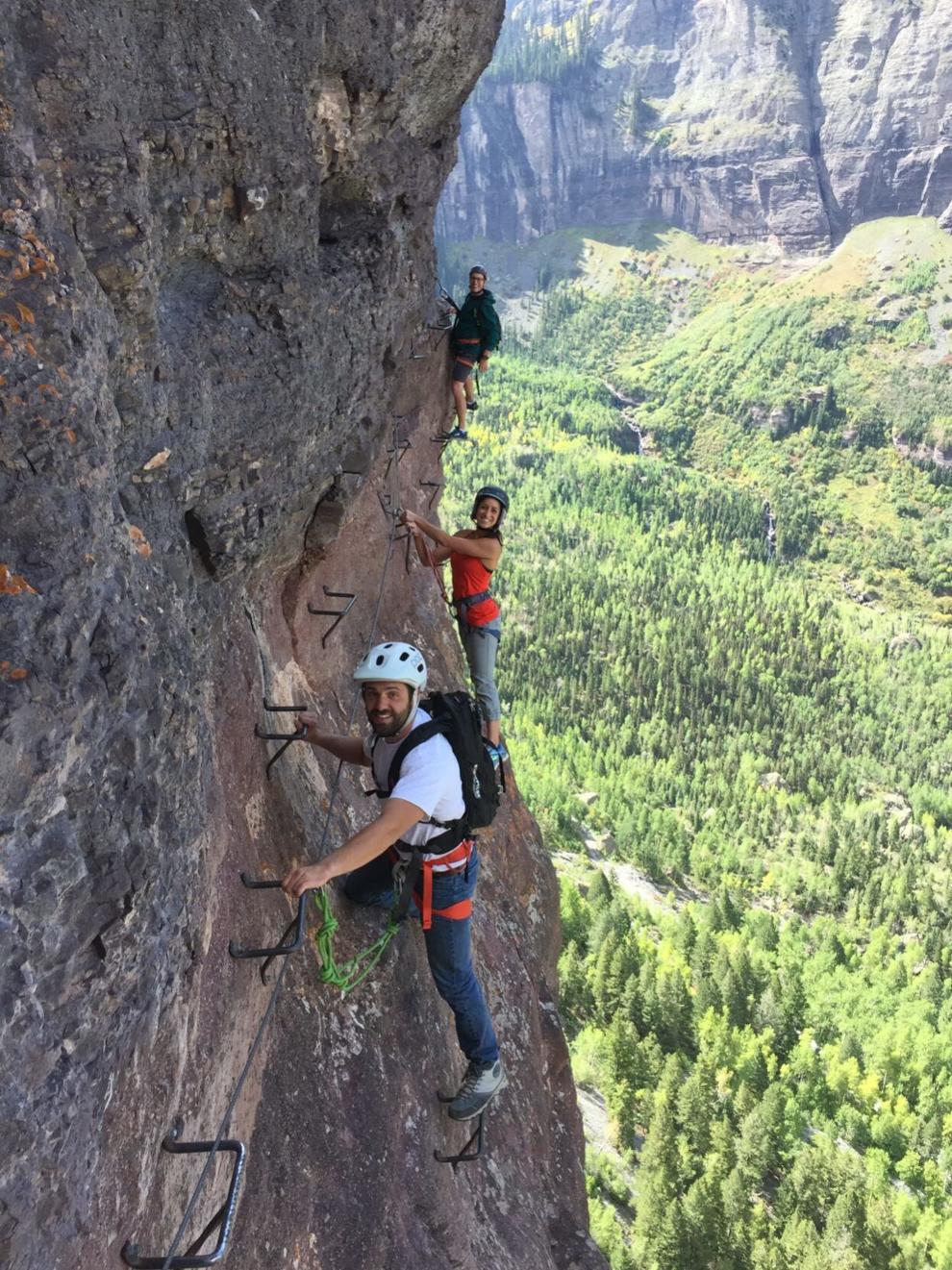 6. Part of the route cuts through private property.
If you tackle the Via Ferrata the recommended way –starting at the higher trailhead –you'll finish the experience with a walk through private property. When we were there, there were no signs warning about entrance and there was a clear path that cut through the space. If you go this way, respect the land and stay on the path. Don't linger and don't trash the area. If access starts to be a problem, expect this area to become more private. This would require Via Ferrata hikers to do the route twice.