Presented by:
Located in western Mesa County, the city of Fruita has come a long way in recent years — once a sleepy Western Slope farm town, it has now become a prime destination for lovers of the outdoors. And although it has reached the top of bucket-list mountain biking destinations alongside perennial favorites like Moab, there's much more to the area than that. It also offers a variety of special events, excellent restaurants, shops and more — creating a truly unique Colorado experience. The climate in the desert town hits perfection in the springtime, making April and May the perfect time to visit before the summer heat sets in. Here are seven more reasons you should plan a getaway to Fruita this spring.
1. Celebrate All Things Mountain Biking, May 3 – 5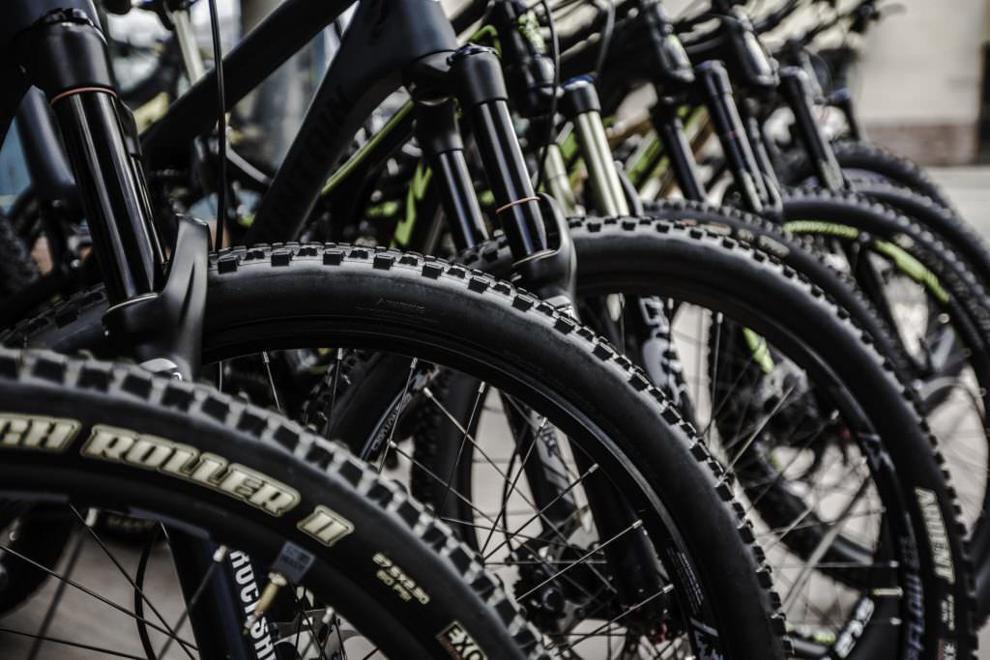 With hundreds of miles of pristine, world-class trails in beautiful red rock country, there's no question that Fruita is the perfect setting for Colorado's Premier Mountain Bike Festival, now celebrating its 24th year. Register now to save on your pass, as special pricing ends April 30.
Besides riding, the festival also allows you to test out bikes at the Bike Demo, see the latest mountain biking technologies and gear at the Product Expo, take a guided ride up the Prime Cut trail and through Kessel Run, and then enjoy the beer garden downtown while listening to live bands under the stars in the evenings.
2. Cluck It up at This Offbeat Festival, May 31 & June 1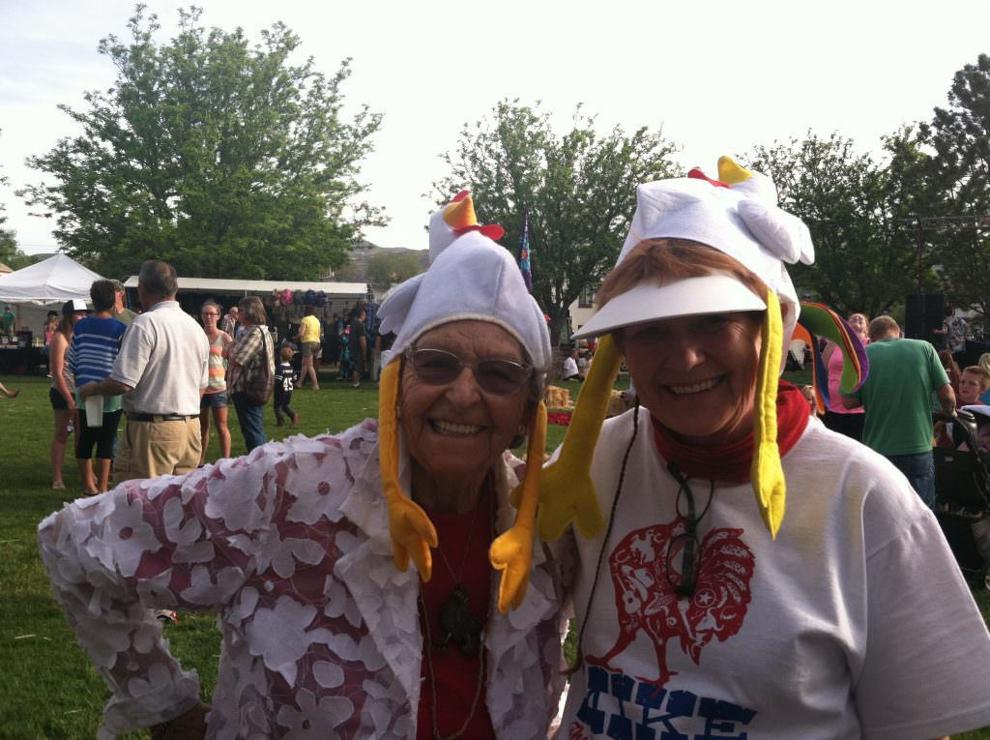 Yes, you read that right — a Headless Chicken Festival. Back in 1945, Fruita resident Clara Olsen needed a plump chicken for the evening meal she was to prepare, so she sent her husband Lloyd to "harvest" one for her. Due to a freak occurrence with how the intended decapitation blow landed, the headless rooster shook off the traumatic event and resumed his life as a chicken. After this continued for several days, Lloyd decided to use an eyedropper to sustain the chicken with grain and water.
Over the following 18 months that Mike (as he came to be known) survived, he entertained sideshow patrons across the country and earned recognition in both Life and Time magazines. Now in its 21st year, this tongue-in-cheek festival celebrates his spirit on the first weekend of every June. Festival events include a poultry show sanctioned by the American Poultry Association and American Bantam Association, the Mike 5K race/walk, a disc golf tournament, live music, a wing-eating contest, games like "Chicken Poop Bingo" and more.
3. Experience Wakeboarding and Other Water Sports … in the Desert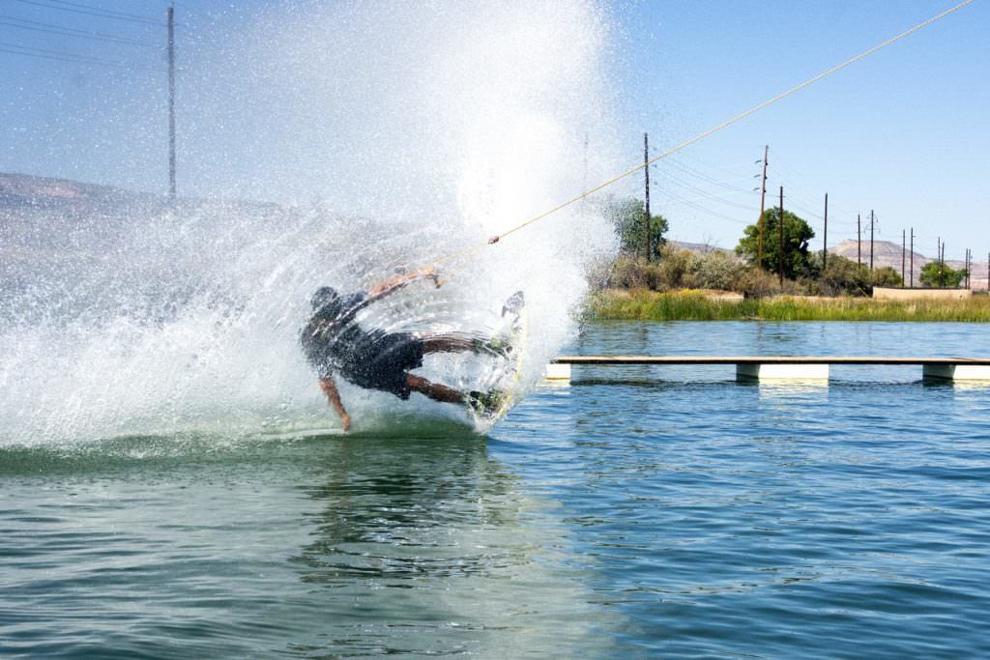 You can be forgiven for thinking that Fruita seems an unlikely location for a wakeboarding park, but that doesn't make Imondi Wake Zone any less of an awesome experience. Owned by husband and wife team Victor and Kodi Imondi — themselves competitive wakeboarders for years — the park allows visitors to have the opportunity to learn cable wakeboarding, kneeboarding, stand-up paddle boarding and more from experienced riders in a controlled environment.
Together, Victor and Kodi continue to share their passion for wakeboarding with others, having taught the sport to hundreds of riders. At Imondi Wake Zone They've created a fun and safe setting for people to learn and progress their watersports abilities, from beginner to pro.
4. Get a True Backcountry Biking Experience, One Hut at a Time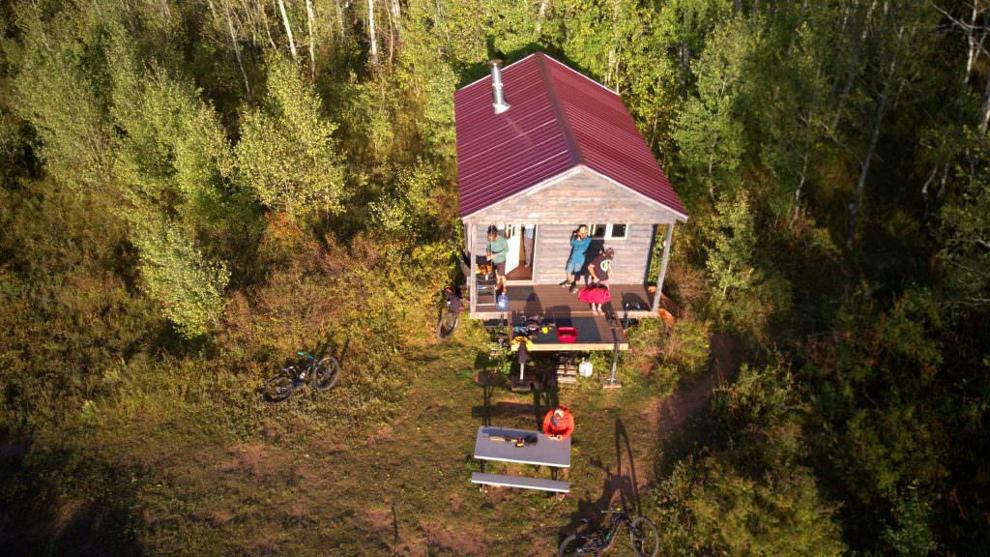 Many people are familiar with skiing from hut-to-hut, but this unique twist on backcountry mountain biking allows you to have that same experience on two wheels. Colorado Backcountry Biker has been offering top-rated, self-guided hut trips in the pristine backcountry of the Uncompahgre Plateau for over a decade. Their trips are scenic and adrenaline-pumping adventures, complete with days of pedaling through diverse landscapes.
Incorporating America's best mountain biking trails with the support they provide your group during the trip combine to create an ideal experience. And, each trip gives you the option of spending the last night at the luxurious Gateway Spa and Resort — a deluxe package that adds horseback riding and spa pampering to your backcountry experience.
5. Whitewater Rafting Done the Lazy Way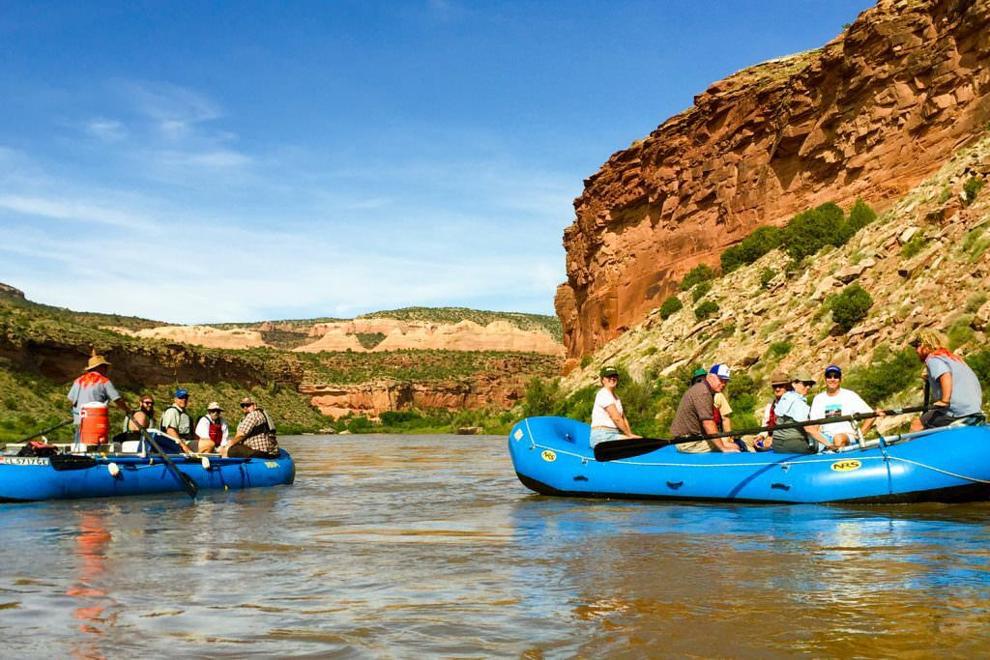 Most people think that rafting immediately translates to braving the rapids of swiftly moving rivers, but the lazy rivers in western Colorado allow you to enjoy the calmer side of rafting — an experience that's not as intense, and perfect for beginners or people wanting a more laid-back ride. Rimrock Adventures allows you to experience the magic of these legendary rivers with rafting and inflatable kayaking, giving you the option to enjoy one-and-a-half hour, three-hour, or whole-day adventures down the Dolores, Gunnison and Colorado rivers.
If you'd prefer a more intensive trip lasting multiple days, Rimrock Adventures can accommodate that also. From Blue Heron Run where bald eagles, great blue herons and other wildlife frequently make appearances, to the towering red sandstone canyons of the Ruby-Horsethief Canyon, to Saddles and Paddles trips that incorporate horseback riding, and trips that visit Fremont Indian petroglyphs and abandoned gold mines, they have excursions that will deliver any level of adventure that your spirit desires.
Learn more about rafting trips in Fruita.
6. Explore the Prehistoric Past of the Area in Dinosaur Territory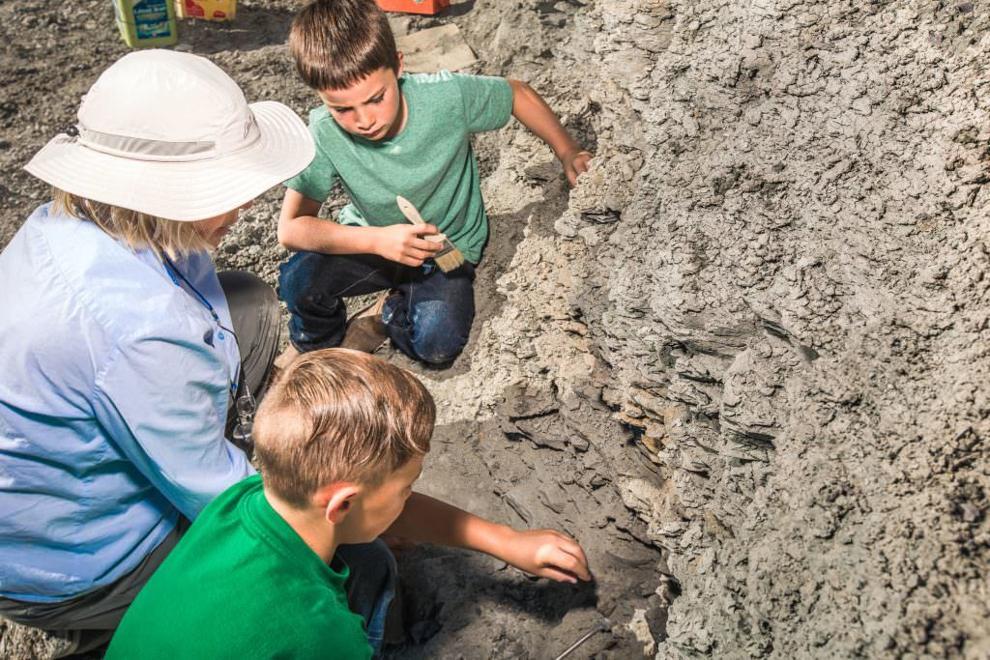 The rich paleontological history of the Fruita area provides visitors with a variety of attractions, offering you a glimpse into what the area was like in Jurassic times. The Dinosaur Diamond Scenic Byway is a route that boasts some of the world's most significant fossil quarries and museums — a location paleontologists have been studying and excavating from for over a century. Dinosaur Journey is a museum with real fossils, cast skeletons and robotic reconstructions of dinosaurs where visitors can enjoy interactive exhibits, an earthquake simulator, and a "quarry site" where kids can uncover actual dinosaur bones.
Dinosaur Hill Interpretive Trail is a free, 1-mile trek to 10 different points of interest, with dinosaur bones and informational plaques along the way to enrich the experience. Rabbit Valley and the Trail through Time is an interpretive one-and-a-half-mile hiking loop that allows you to view the fossils of 140-million-year-old dinosaurs at a working fossil quarry, and admission here is also free.
7. View the Breathtaking Sights of Colorado National Monument
Formed by prehistoric plate movement and sculpted by millions of years of environmental volatility, the gigantic sandstone formations of Colorado National Monument stand stoically like towering sentinels of sedimentary rock, with sheer walls that plunge 2,000 feet into the canyons below. Historic Rim Rock Drive is a 23-mile-long road that provides some of the most spectacularly scenic vistas in the country.
And no matter your hiking ability level, the Monument also has 40 miles of maintained trails with lengths ranging from a quarter-mile to 14-plus miles so you can experience the awe-inspiring natural wonders of the monument close up. If you'd prefer to bike through the monument, the full loop can be over 30 miles, so ride for as long as you like and enjoy the views!