If Mother Nature had a favorite child in the U.S., Colorado might be it. The Rocky Mountains can inspire jaw-dropping awe from just a simple drive along I-70, but for a closer look at some of the wonders of our great state, take your next cruise along one of these scenic roads.
1. Trail Ridge Road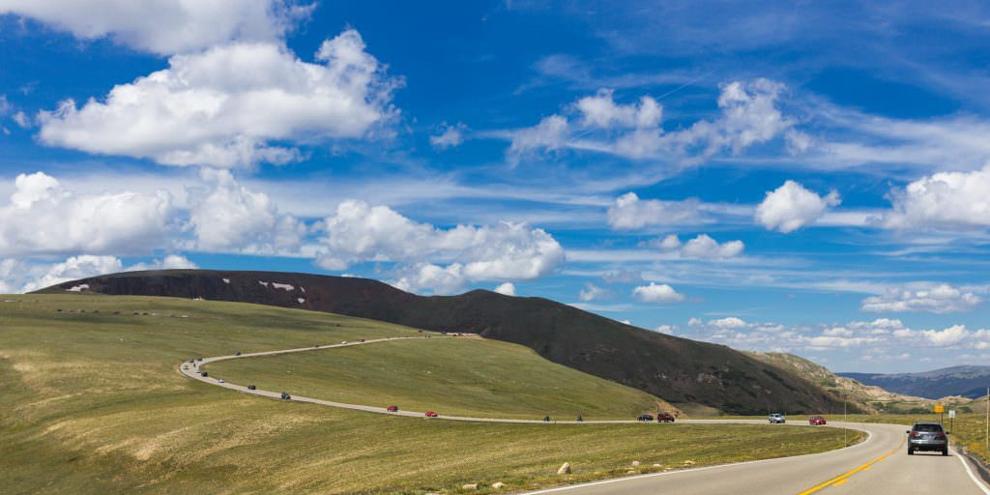 This gorgeous drive in Rocky Mountain National Park showcases some of the amazing views that the park has to offer, including glaciers, dense alpine forests, lava cliffs, herds of elk, and sweeping vistas of snow capped mountains. There are parking lots at several points of interest along the road where visitors can get out, take photos, hike, and read informational signs about the view.
2. Mount Evans Road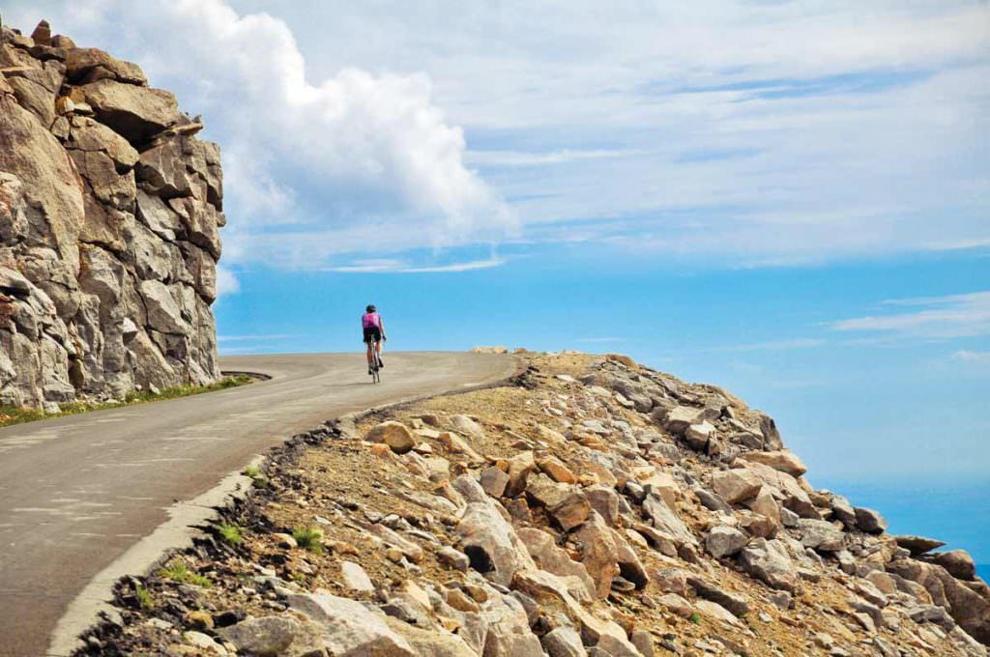 Mount Evans Road is the highest paved road in the United States, and it's a great way to conquer a 14er without doing any actual hiking. A drive up the twisting switchbacks of this road will show off amazing mountain views and eventually lead to the summit of Mount Evans.
3. Pike's Peak Highway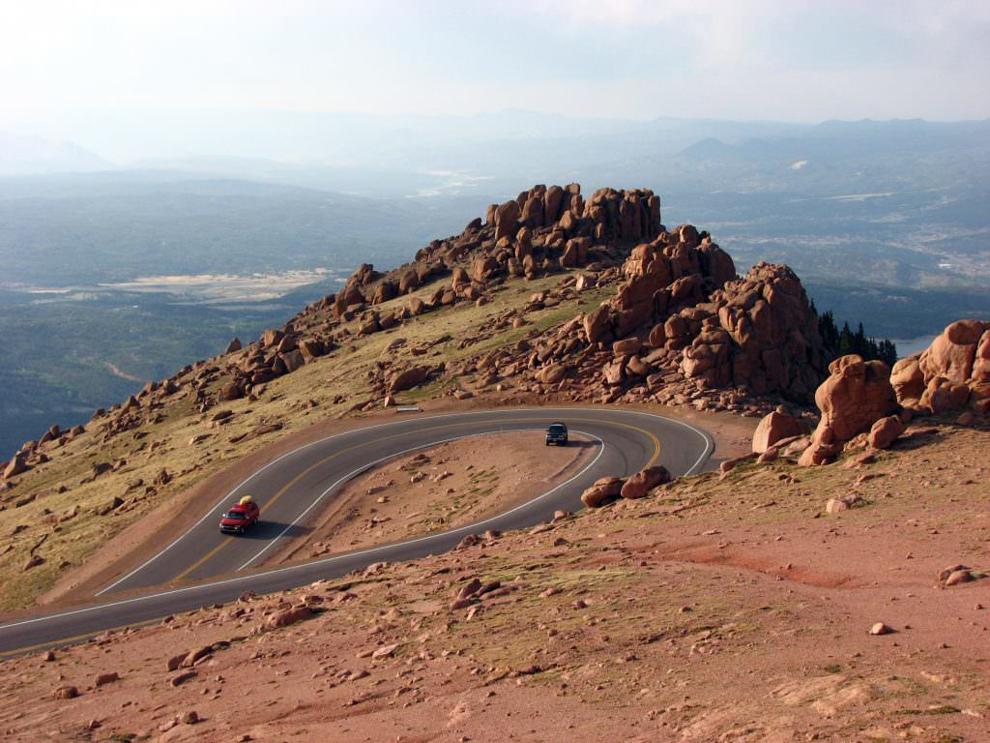 Mount Evans might be the highest paved road in America, but at its highest, Pike's Peak Highway is only 5 feet beneath that title, and a drive up this mountain, located right in Colorado Springs, will reward you with not only some amazing views but also even a cafe and gift shop at the top.
4. The Million Dollar Highway
In the heart of the San Juan mountains, the Million Dollar Highway is a gorgeous but dangerous drive, with lots of switchbacks, and long sections of "outside" roads with no guardrails. Drivers should probably focus on the road here, but passengers will see amazing gorges, mountains, valleys, and slopes filled with wildflowers.
5. Top of the Rockies
Top of the Rockies Scenic Byway will not only take you across the Continental Divide three times, it'll show off some amazing sights of Mount Elbert and Mount Massive, the two tallest mountains in the Rockies.
6. Collegiate Peaks Scenic Byway
Along this gorgeous road near Salida, you'll drive through an avenue of the scenic Collegiate Peaks, including 14ers like Mount Harvard, Mount Princeton, and Mount Yale. In the fall, this drive is absolutely resplendent in colorful autumn foliage.
7. Poudre Canyon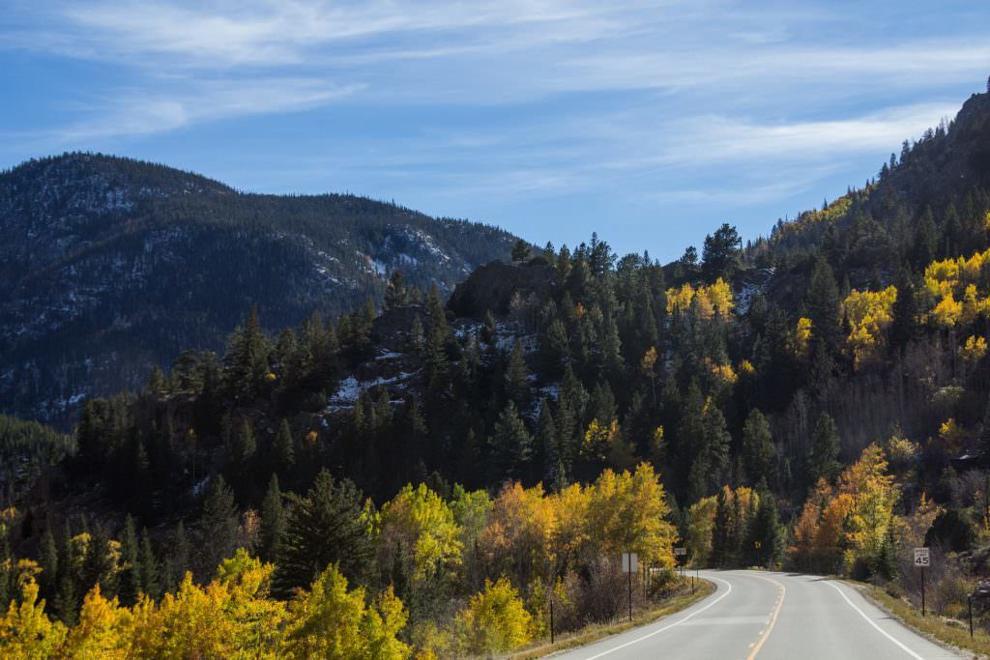 The wild and winding Poudre River flows from the Rocky Mountain National Park to Fort Collins, and eventually to Greeley, where it merges with the South Platte River. The Cache la Poudre North Park Drive follows this scenic river through the Front Range as it carves its way between densely wooded slopes and rocky canyon walls full of bighorn sheep.
8. Dinosaur Diamond Scenic and Historic Byway
Near Grand Junction, the tall red rock formations and dramatic landscapes seen on this drive were once home to Native Americans and, long before them, dinosaurs. Evidence of both can be found in abundance along this road.
9. Flat Tops Scenic Byway
Flat Tops Scenic Byway, in Northwest Colorado, is a beautiful road that traverses lush river valleys and passes by the Flat Tops Mountains. It's one of the least-used passes in Colorado, so expect a peaceful, beautiful drive through lakes, wilderness areas, and a rural mountain valley.