Arapahoe Basin might be known for its snowy slopes in the winter, but come summer, this resort transforms into a different type of adventure destination.
Opening last year, the Arapahoe Basin 'Via Ferrata Tour' is a high alpine adventure that offers no shortage of great views and great moments as participants climb 1,200 vertical feet up a cliffside. Designed to be a safe and approachable experience that's reminiscent of rock climbing, the full-day tour tops out at about 13,000 feet of elevation, on the ridge above the famed 'East Wall' of the classic 'local's favorite' ski resort.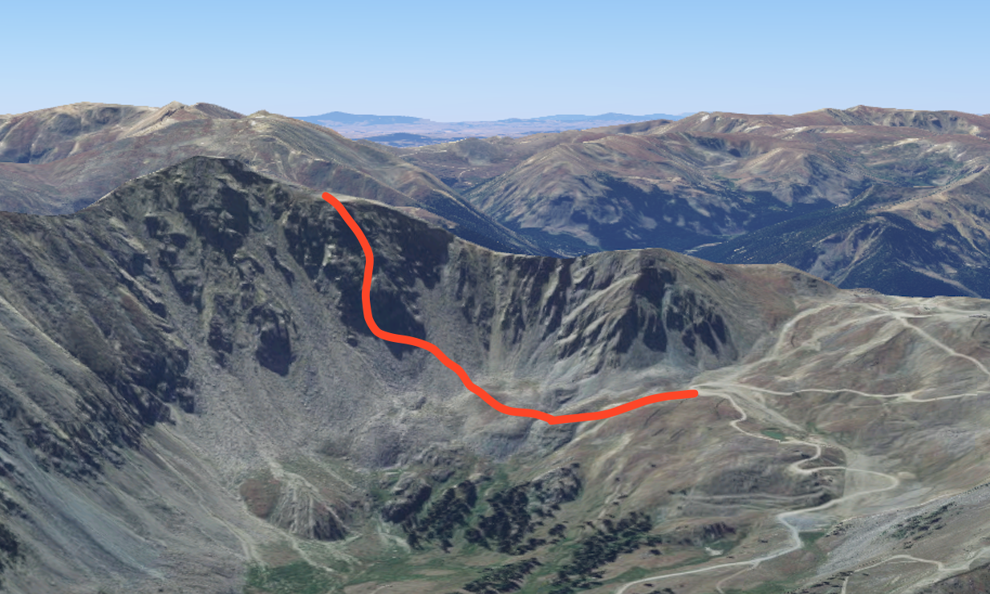 The tour kicks off with a trip up a chairlift, followed by an off-road vehicle ride to about 11,800 feet of elevation.
After a safety briefing and some instruction on proper via ferrata technique, this tour takes participants through a rocky tundra and to the base of a massive cliff. Thankfully, the cliffside has been fitted with permanent rungs and wires as climbing protection, allowing participants to use a via ferrata double-clipping safety system to move up the mountain with less fear of a fall.
Once traveling up the cliff, participants systematically move between metal protection securely placed on the rock wall using a two-clip system that ensures that there's always at least one point of attachment to the rock wall throughout the entire climb.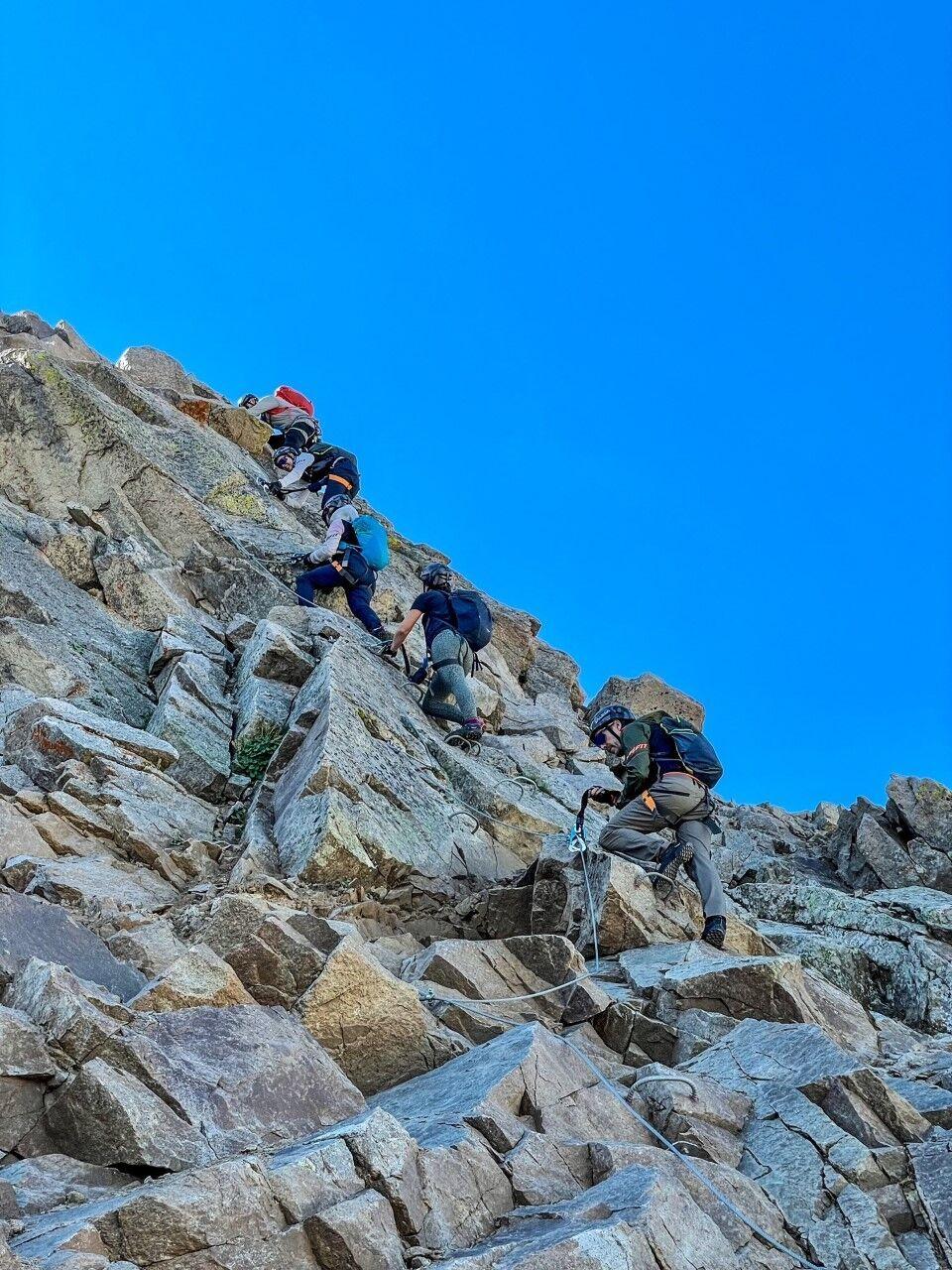 Climbing up the cliff requires the use of metal rungs and rock holds, as climbers work their way over and around natural obstacles on the rugged terrain. Meanwhile, a massive panoramic mountain view fills the scene.
Once at the ridgeline summit, a charcuterie-style lunch is served before a return trip down a similar route is made.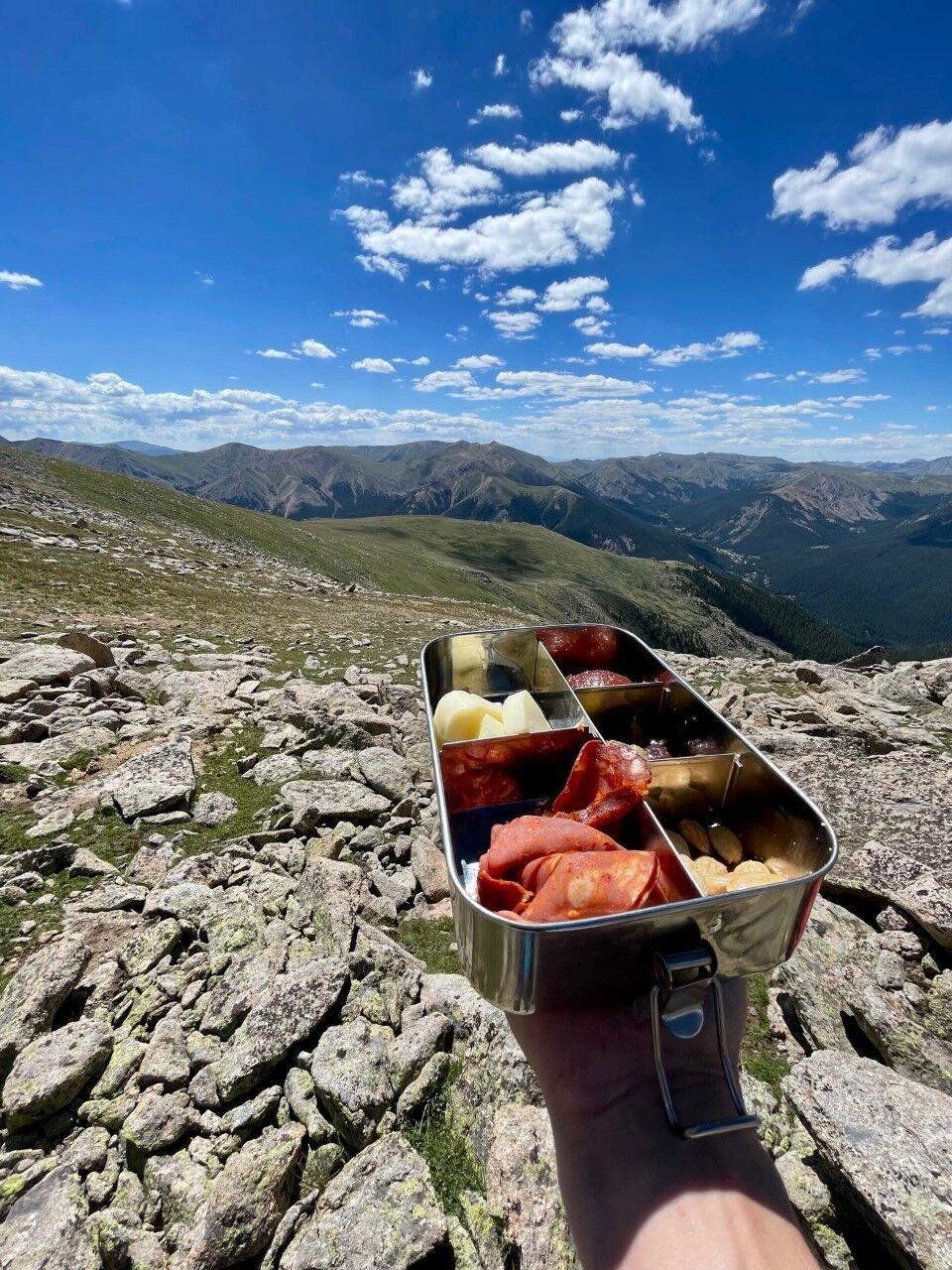 I've climbed a few different via ferratas around the state at this point. Something that really impressed me with the one at Arapahoe Basin was the vertical nature of the route, as well as the extremely scenic wraparound views. As the climb moves higher and higher, it's impossible not to be awestruck by the beauty of the area and filled with the feeling of mountain escape. This via ferrata felt a lot like actual rock climbing in a great way.
Harnesses, ropes, helmets, and the via ferrata clipping system are used during the tour, but prior experience with rock climbing isn't required. Granted, it's probably best that those tackling the route aren't scared of heights.
In terms of what to wear during the climb, proper footwear is something that should be noted. While rock climbing shoes aren't required or recommend, a shoe designed for rocky terrain, like the Salewa Wildfire, is hugely beneficial. The Salewa Wildfire, for example, represents a style of shoe that has tread that will firmly grip steep rock, while also offering additional protection that wraps around the toe of the foot. Pants or shorts could be worn, depending on weather, but be prepared to be bumping into sharp rock either way.
Those not looking to tackle the full tour may want to check out a half-day option that travels to an abandoned mine with about 900 feet of vertical gain.
The full-day tour costs $250 per person and the half-day tour costs $175 per person, with a discount available Tuesday through Thursday.
Learn more about this experience here.
STAY INFORMED: Sign-up for the daily OutThere Colorado newsletter here