Unless you're highly aware of the happenings in Colorado's ski community, there's a good chance that Cimarron Mountain Club has flown under your radar.
A private ski ranch located between Telluride and Crested Butte, in the San Juan Mountain's Cimarron Range, this destination spans 1,750 acres of pristine terrain. There's only one catch – it's access is limited to 13 ranch owner families and their guests.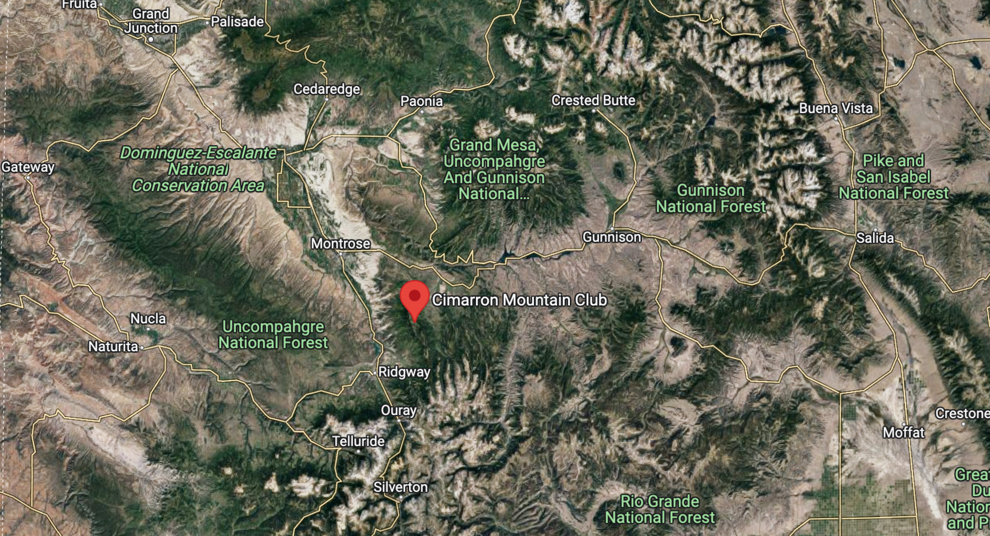 Here's a look at the top-notch amenities that come with residential-based membership at the destination.
Access to 1,000 acres of private skiing terrain and 950 acres of adjacent skiable acres on public land, comprising more than 60 total runs
Access to 200 square miles of heli-skiing
Access to 13 stocked ponds on the property, as well as big game hunting
Access to a 20-acre mountain lake for activities of fishing, canoeing, kayaking, and more
Rock climbing
Traveling planning and property management by Cimarron Mountain Club team
Access to a number of vehicles, including snowmobiles, ATVs, and side-by-sides, as well as 3 passenger snowcats
Access to various on-site club facilities, such as a lodge, luxury sleeping yurts, and more
So basically, any sort of outdoor recreation activity you want, you can probably get.
Want a chance to live at Cimarron Mountain Club and take advantage of all those sweet amenities? Too bad – they're currently sold out.
Listings once found online for 35-acre parcels of land ranged from $3.2 to $3.4 million, with annual fees to the tune of $55,000 to $65,000. It's also worth noting that the man behind Vail's famed Blue Sky Basin, Mike Larson, reportedly assisted in designing many of the ski runs.
Find a hype video for the resort here.
Curious to read more about the spot? Check out the Cimarron Mountain Club website.
STAY INFORMED: Sign-up for the daily OutThere Colorado newsletter here