At last visit to Grand Lake, we happened upon Bob Scott's Authentic Indian Jewelry. This was the man's 51st summer in town, and he was cheery as ever. He answered phone calls with the usual line.
"It's a beautiful day in Grand Lake, Colorado. Don't you wish you were here?"
It's easy to wish.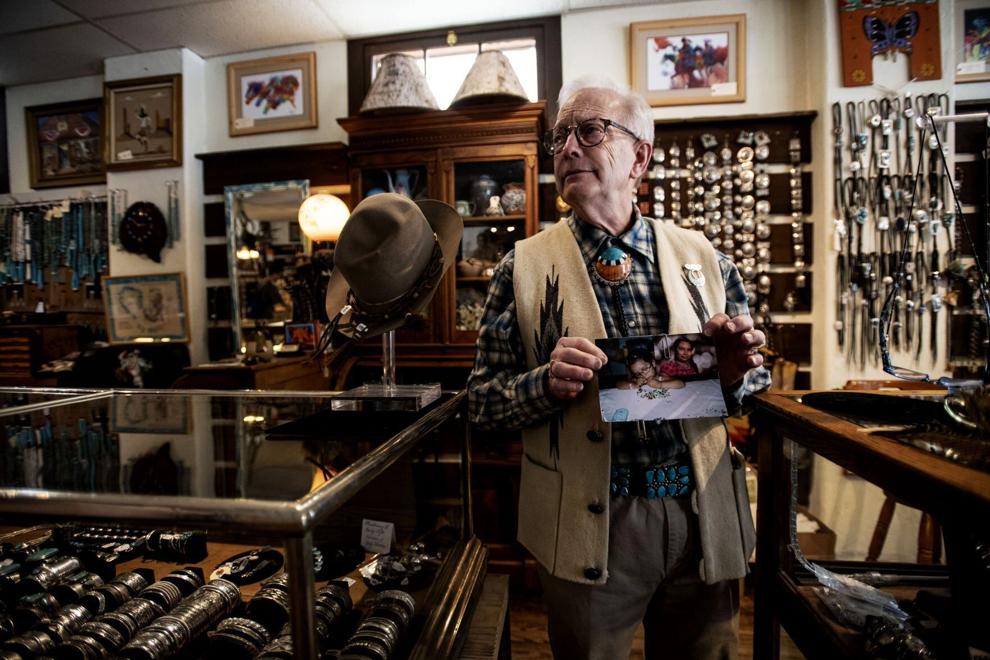 In a conversation with us, Scott compared Grand Lake to Xanadu, the fantasy realm. "It's a mountain kingdom that's protected by a ring of mountains," he said.
It's centerpieced by Colorado's largest natural body of water. It feels like a beachy getaway in the summer, with a boardwalk lining Grand Avenue's sweet shops and souvenir stores.
Grand Lake is "the Soul of the Rockies" by its own proclamation. It's a worthy claim for this busy but less-busy gateway to Rocky Mountain National Park, opposite of Estes Park.
We found the friendly Scott embodying that soul. He was but one pleasant stop along Grand Avenue.
Stop in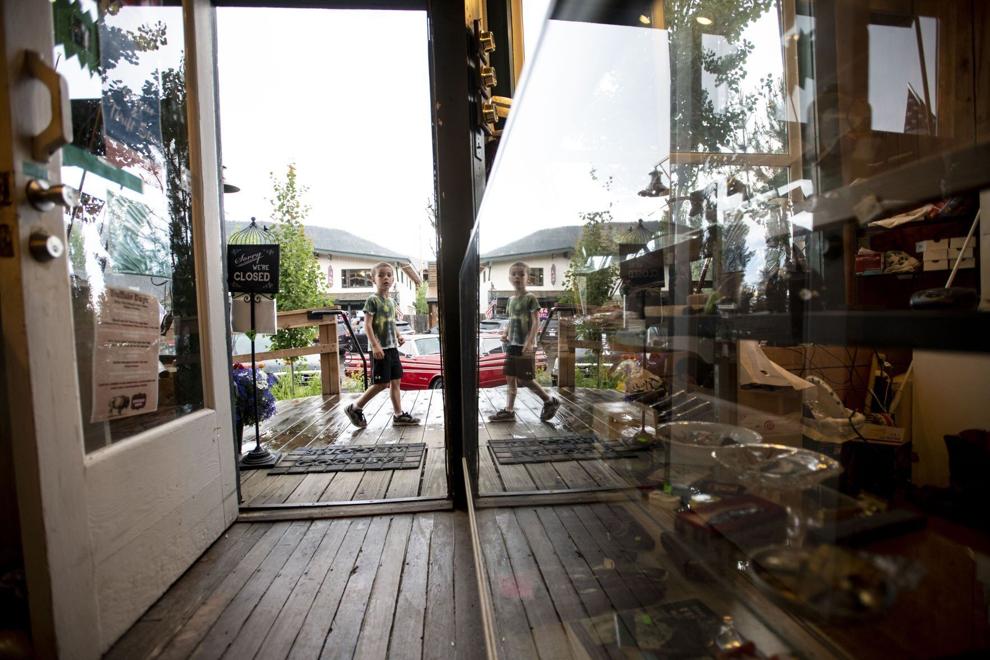 You'll find turquoise and other handmade rarities in Bob Scott's. For more jewelry along the main drag, check out Mine Design and Silver Moose. The Mountain Gal aims to complete the wardrobe, calling you to "find your western boho spirit."
Gifts, home decor and trinkets galore at Humphreys Cabin Fever, which is named for Matilda Humphrey. Starting in 1924, she expanded what was Grand Lake's biggest department store. It was the town's first building after surveying and platting, so let your imagination run wild walking along the creaking floors.
More souvenirs in another rustic building at Out West Giftfitters, where the spirited owner has gotten rave reviews. Perhaps you can make your home like these old-time environs at locally owned Cabin Quilt and Stitches.
Every funky town needs a funky shop. That's where Quacker Gift Shop comes in with a bunch of rubber duckies.
Also, every fishing town needs a fly shop. Enter Kirk's Flyshop. Never Summer Mountain Products has been a cornerstone outfitter for more than 40 years.
Food and drink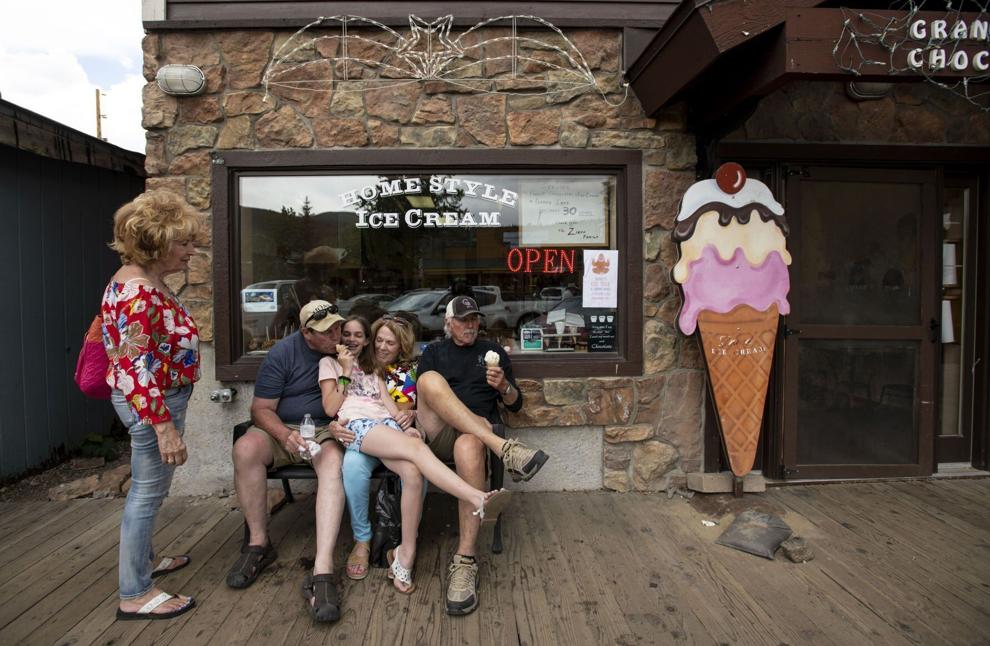 Consider starting the morning with coffee and a pastry at Blue Water Bakery. Take a seat and enjoy the namesake view. The Wake Coffee Shop boasts a view as well at the marina, while The Hub back on the boardwalk promises to be "more than just a great cup of coffee" with award-winning breakfast burritos.
All of those offer something for lunch, but Cy's aims to be the top spot for a sandwich, soup and salad. Fresh baked bread goes with meat- and veggie-packed specialties complemented by Cy's specialty red pepper hummus, sun-dried tomato pesto, slaw, kraut and aioli.
Sagebrush BBQ and Grill is the best-reviewed restaurant around, a meeting place for locals and tourists since 1999. Patrons chow down on family-style meals of pulled pork, ribs, sausage and salmon.
One Love Rum Kitchen aptly meets the waterfront with Caribbean-inspired grub and cocktails. Grand Pizza serves that Colorado-style pie with thick, braided crust, while White Buffalo Pizza entices with oddities like enchilada and Thai toppings.
If you don't stay at the historic, hilltop Grand Lake Lodge, it's worth at least grabbing food or a drink. Back down on Grand Avenue, another historic accommodation, Rapids Lodge, serves appetizers, lunch and dinner by a rolling creek.
Dairy King is the old-school spot for ice cream. Ice cream and other diner favorites at Miyauchi's Snack Bar by the lake.
Entertainment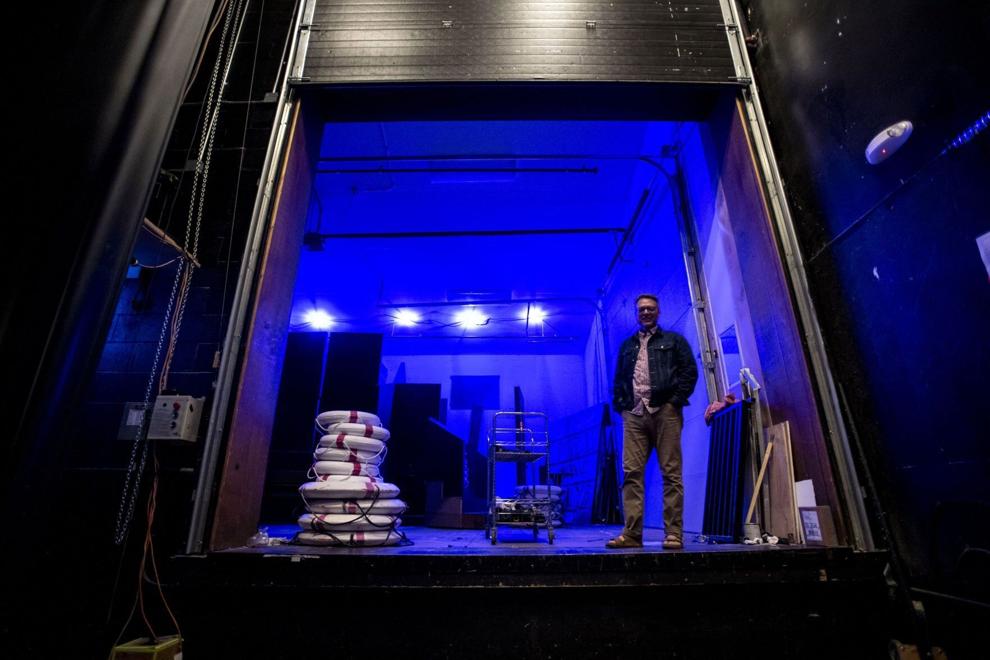 Point Park is a great place to take in the mountains looming over the lake. It's also an access point for fishing and boating, as is the sandy zone simply known as the Beach. Also along the shore, you might come by the Grand Lake Yacht Club, one of the highest-elevation clubs of its kind in the world.
Since the 1960s, Rocky Mountain Repertory Theatre has been bringing the big-city lights of Broadway to this little town. "Jersey Boys" and "Cinderella" were part of the lineup this summer. Shows run through September.
Several bars and restaurants are known to host live music, including Lariat Bar and Grill and Sagebrush.
For a step back in time, see about a tour at the Kauffman House Museum.