Creating a buzz across social media, a giant wooden troll has recently appeared in Breckenridge, Colorado. It's roughly 15-feet tall and located on a trail for all to see – if you know where to look.
UPDATE: The location of this troll has changed. See where you can find him now here.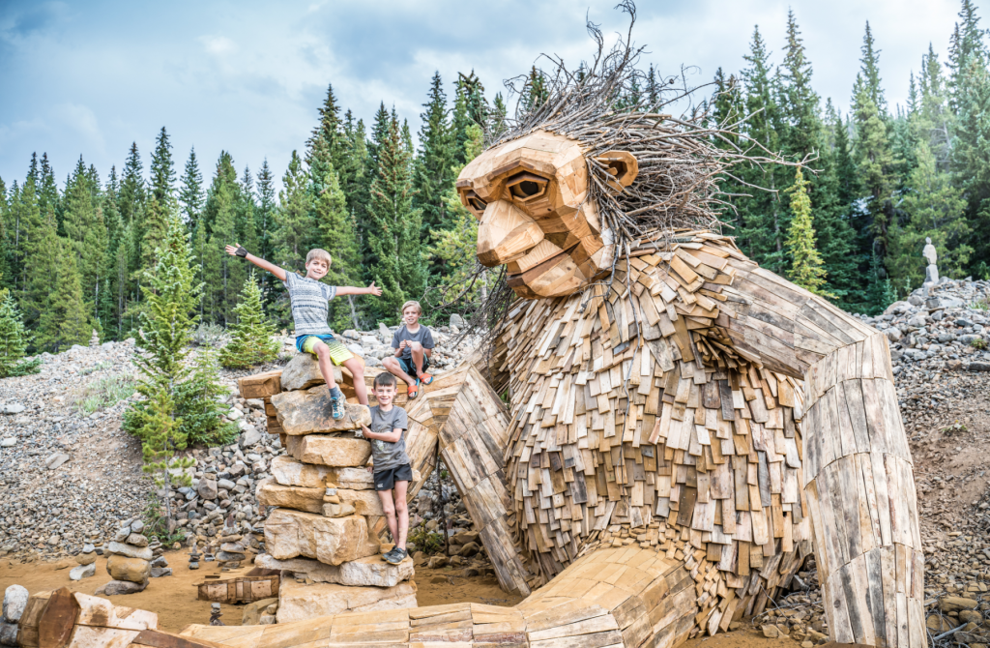 Officially called Isak Heartstone, this giant sculpture was created by Danish artist Thomas Dambo, a renowned creator known for making trolls installations around the globe. They each vary in design and size, often working to capture some aspect of the local culture. This one is building stone cairns, a feature often found on high-altitude trails in the local area. The cairns are used as a guiding tool for hikers.
It's also worth noting that Thomas Dambo tends to make his trolls out of recycled material. Isak Heartstone was made out of scrap lumber and downed trees found along the trail during a 10-day construction process.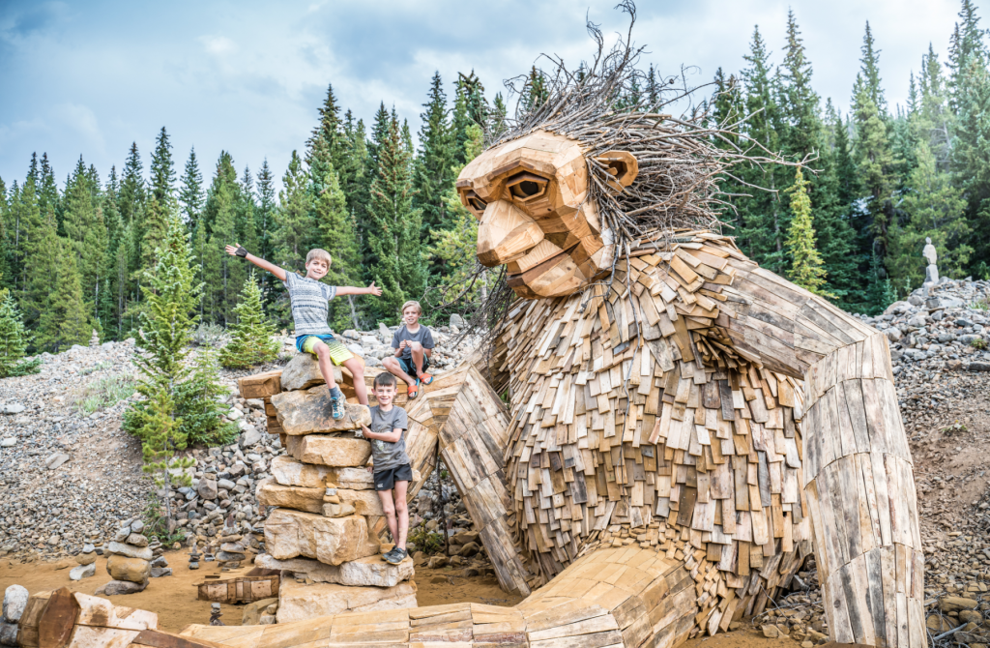 While Dambo's trolls can be found far-and-wide – 39 total, this is the first one that he's installed in the western United States. It was officially installed on August 9, 2018 as a continually running trail-art exhibit. You can find a few of his other trolls in Denmark, Korea, and Chicago, among other places.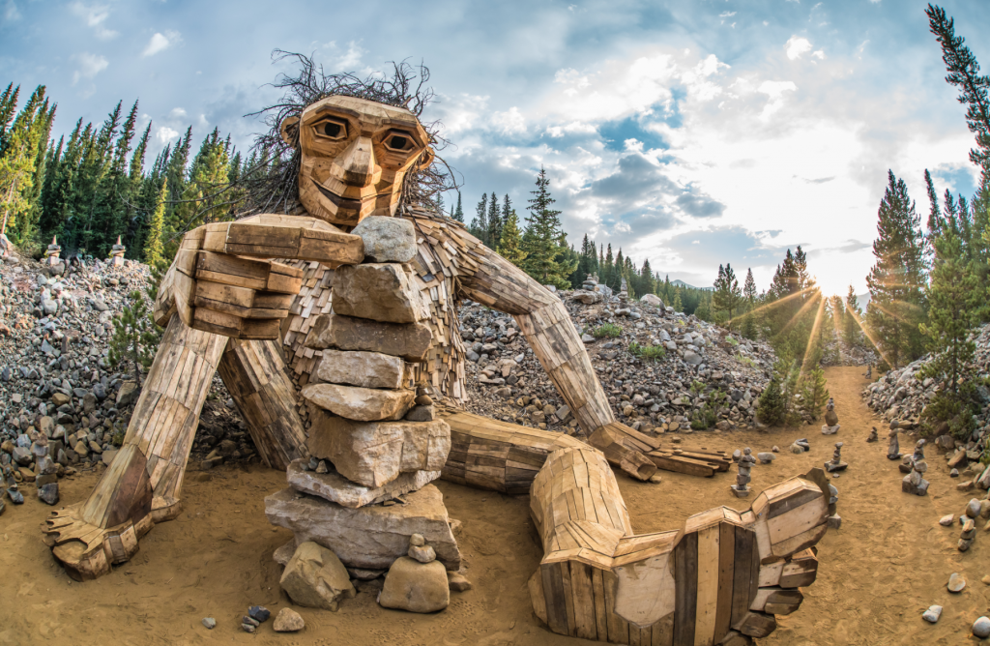 You'll find this art installation on East Wellington Trail near French Creek. The trail is beginner-level and family-friendly, but be warned that altitude sickness can still be a concern due to Breckenridge's high-altitude of 9,600 feet. We're also told the trail is dog-friendly, so if you're visiting with the pup, pick up the poo. Respect the area by following the rules of Leave No Trace.
For specific rules about the troll and directions for finding him, visit the GoBreck site here.