While class three climbing isn't for everyone, those that enjoy it are sure to love an option stretching off the summit of Colorado's 14,065-foot Mount Bierstadt.
Editor's Note: This article is talking about a dangerous class three climb that requires quite a bit of route finding and previous experience in similar terrain. DO NOT attempt this climb without the proper skills and preparation.
Visible from the Guanella Pass parking lot that most use to summit Mount Bierstadt, the Sawtooth Ridge offers climbers a thrill, while involving a relatively simple approach compared to many other technical ridges around the state.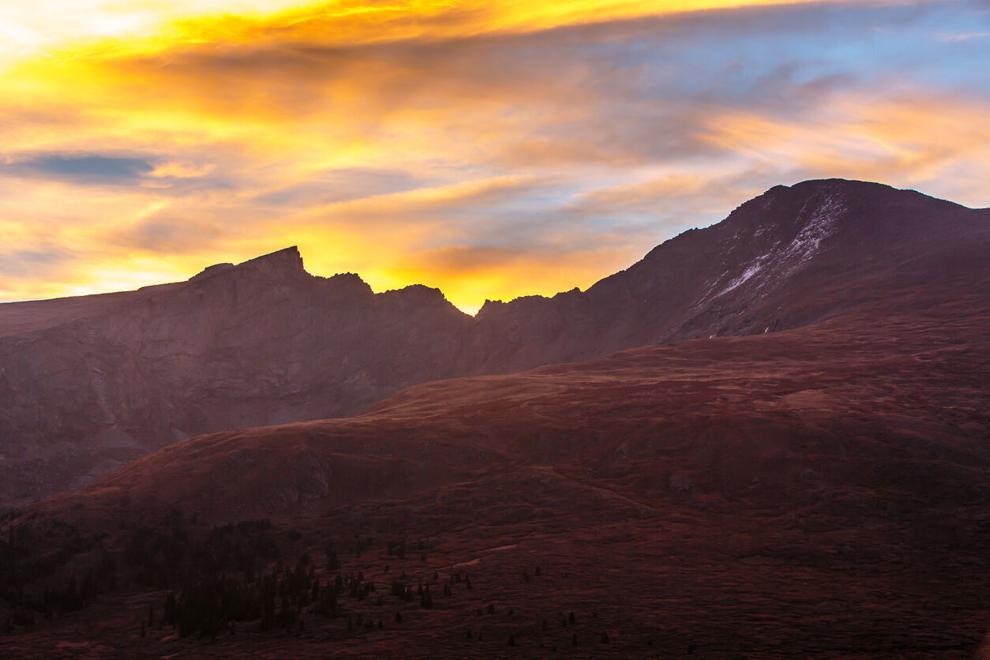 The most common way to access the Sawtooth Ridge is via the standard 3.75-mile west slope summit-bound trail up Mount Bierstadt. From the top of this peak, climbers can drop down onto the Sawtooth Ridge, which ultimately provides a means of connecting Bierstadt to Mount Evans – a nearby fourteener. Some climbers opt to travel across the Sawtooth Ridge, summiting Mount Evans, and then returning to the Bierstadt parking lot via a bushwhacking trail past Scott Gomer Creek. Others treat the Sawtooth like an out-and-back route, traveling this ridge both ways. Maps of the various routes on these mountains can be found on 14ers.com.
Overall, the Sawtooth Ridge traverse is a slow-moving, but satisfying grind. Not much of a trail exists in some spots, so climbers should expect plenty of rock scrambling and cairn spotting. Beautiful views surround the route and feature-options exist to deliver the experience that each climber is seeking. That being said, route-finding can be extremely tricky, especially in the direction headed from Evans to Bierstadt – and getting off route can quickly make class three something extremely more dangerous, in the range of class four or five.
If embarking on this route, prior class three climbing experience is crucial. Though two of Colorado's most popular peaks are in sight, the Sawtooth Ridge route itself doesn't see much traffic. Big drops could be deadly and rockfall potential exists. Do not attempt this route unless adequately prepared, well-researched, and with the full suite of safety equipment, including a satellite communication device and a helmet.
STAY INFORMED: Sign-up for the daily OutThere Colorado newsletter here