Driving through the desert of far western Colorado, something like a dream appears. Between the dirt and rock faces of buttes and mesas, there's an ocean of green waving along Interstate 70.
That's not a mirage. That's Palisade, an irresistible detour en route to Grand Junction. A detour, or a dream worth a longer stay.
If you know Palisade, you know it for the peaches. That green is the canopy bearing the sweetest of fruits blessed by this rarest of soil.
Sweet, too, are the people you'll find around the quaint town of modest cottages and storefronts. Palisade feels like something out of Huckleberry Finn. It's not a mirage, but to Colorado's city folk, there is something unreal about Palisade, a nostalgic slice of a state that constantly changes.
Go get a taste:
---
Life's a peach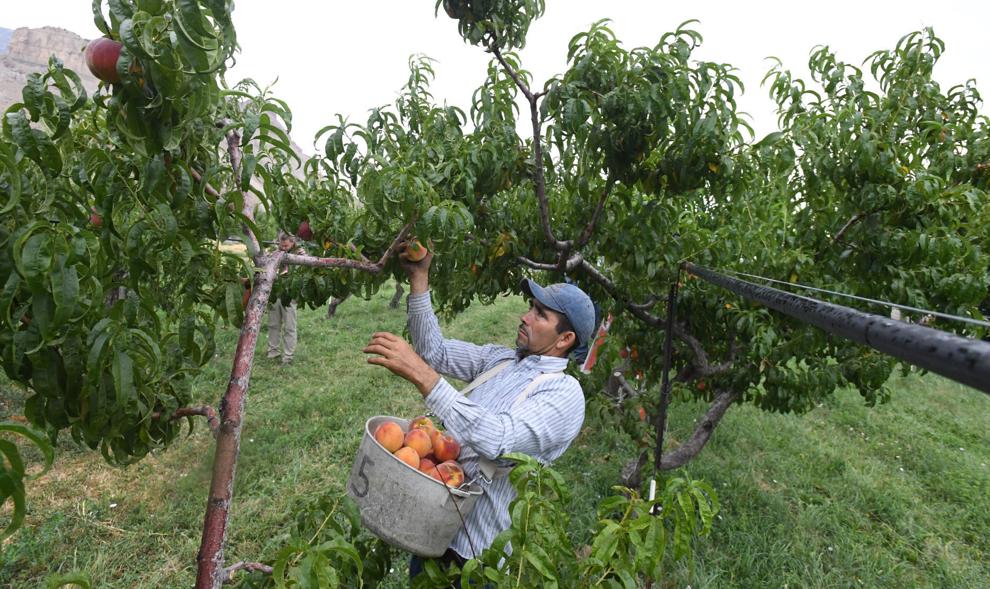 During the harvest from late June to early October, you won't have a problem locating the bounty. Simply drive the country roads stemming every which way from town.
Clark Family Orchards and Talbott Farms are two of the biggest producers around. You'll find plenty of stands along the way, all selling peaches by the basket and pies and jams and other family-favorite recipes.
While peaches get all the attention, there's another unforgettable sight around Palisade that outsiders don't talk about as much. Those are the lavender fields, carpets of purple. Check out Sage Creations Farm.
Expand your palate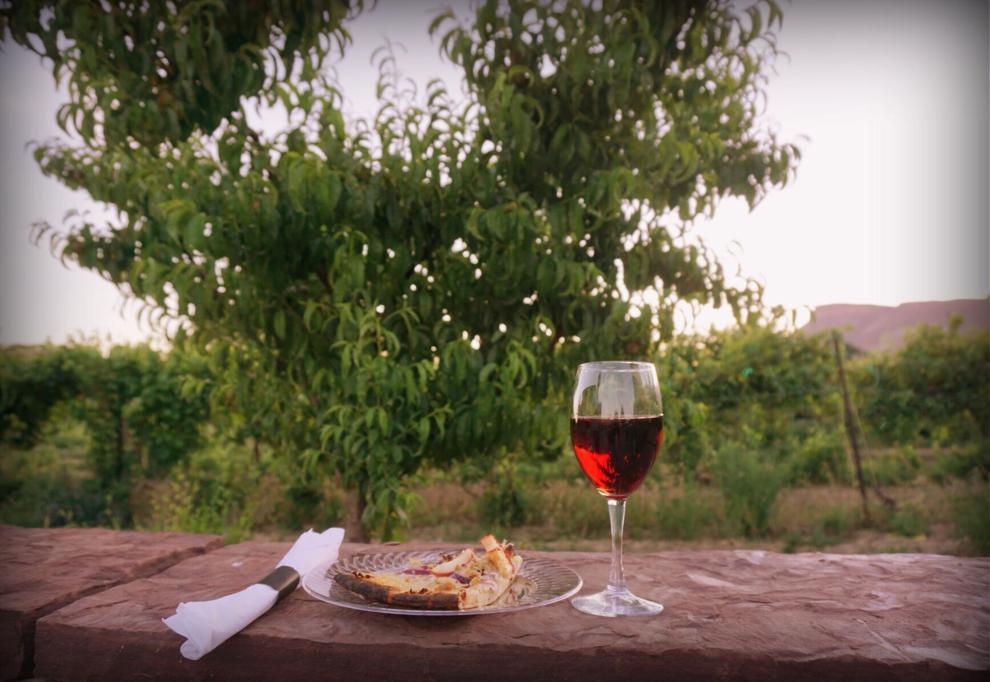 It's not only peaches in the Grand Valley. It's a plentiful valley of apples, apricots, plums, cherries and grapes. Emphasis on grapes.
Almost as famous as the fruit is the wine. More than 20 wineries have sprouted around the town's 1-mile radius.
You can chart a course on the Palisade Fruit & Wine Byway, a map divided into three routes for drivers and cyclists. Stops include Palisade Brewing Co., Talbott's Cider Co. and Meadery of the Rockies.
Foodies will find bliss as well with elevated cuisine at Pêche. and Caroline's Restaurant, hearty pub grub at the brewery and 357 Bar & Grill, and made-from-scratch delights at Slice O Life Bakery.
Go beyond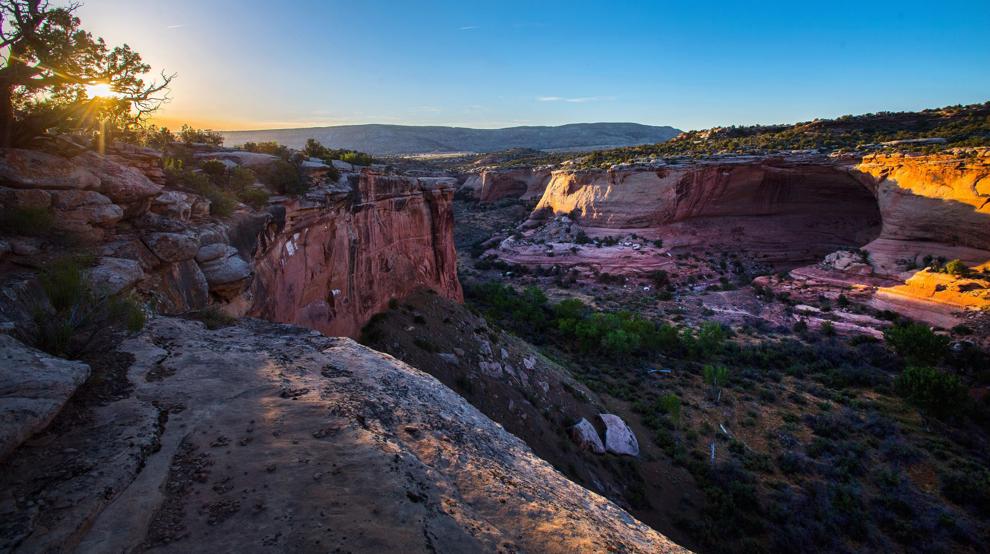 With a name like Grand, it behooves you to see more of the valley.
Fill up the tank for the 63-mile Grand Mesa Scenic Byway, a ribbon of road through the enchanting beauty of the world's largest flattop mountain. That drive starts to the east of Palisade, while to the west, from Grand Junction, you can start the journey on Rim Rock Drive. That's the ultimate, 23-mile tour of Colorado National Monument, that wonderland of rock.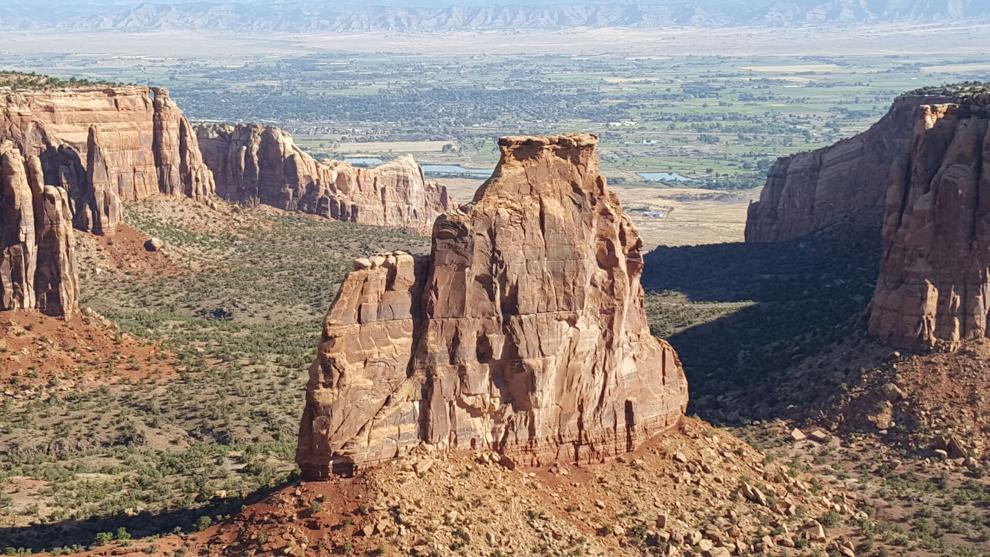 If you're a serious mountain biker, you already know about the singletrack that awaits in the canyonlands around Fruita. And if you're a really serious mountain biker, you might want to stick closer to Palisade with the newly opened Palisade Plunge. It's an epic, 32-mile descent into town from the flanks of the Grand Mesa.
---
Read more: 
Colorado's state sport? Burro racing. Here's where you can catch the races this summer
Eating, drinking and adventure in Chaffee County: Local tips for your next trip
Fort Collins: Craft beer capital of Colorado has some of the best eats in the Front Range