Take a fall road trip through Colorado to see the color-changing aspen leaves
Each fall, tourists and locals, alike, flock to the mountains in Colorado to see the changing aspen leaves. The days see less hours of sunlight as the autumnal equinox approaches mid-September, making the aspen leaves change due to the decrease in photosynthetic activity. Other factors like precipitation levels, the tree's stand health, and temperatures throughout Colorado affect foliage colors in the fall. Typically, the best time to catch the colorful display in Colorado is mid-September through early October.
Try taking a road trip through Colorado for the best chance to see a variety of autumn leaf color, including yellow, orange, and red aspen leaves. The best time to take this road trip would be late September for peak viewing times throughout Colorado, assuming the weather will be dry and sunny with cool, but frost-free nights.
Author's Note: The timing of the color change in foliage varies each year. Click here for the outlook for aspen leaves changing in 2021. When leaf-peeping, be sure to safely pull of a road using a public route and designated pull-offs. Follow the Leave No Trace principles when adventuring in Colorado. Never pick leaves off the aspen.
Denver in fall (Photo) Credit JOHN MIRRO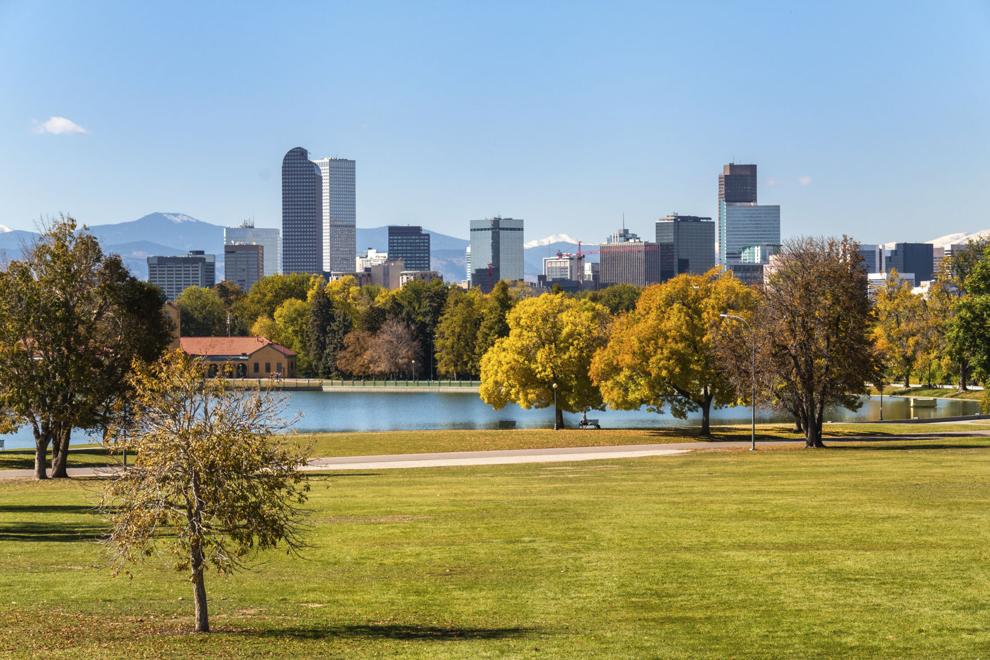 Bear Lake Road, Rocky Mountain National Park (Photo) Credit Craig Zerbe (iStock)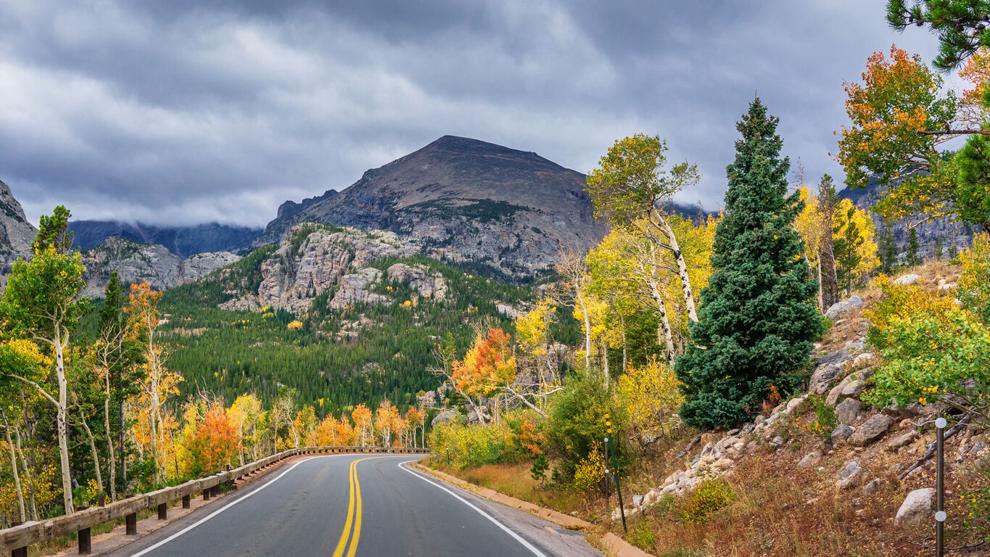 Road biker on Vail Pass (Photo) Credit OutThere Colorado Staff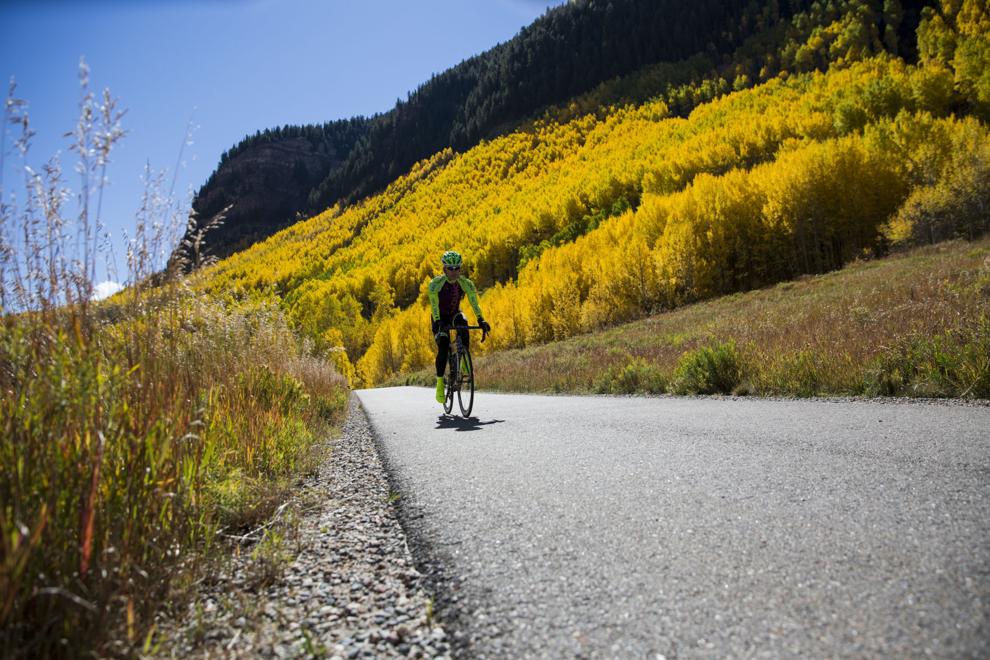 Colorado River in Glenwood Canyon (Photo) Credit CampPhoto (iStock)
Fall Hills of Colorado (Photo) Credit welcomia (iStock)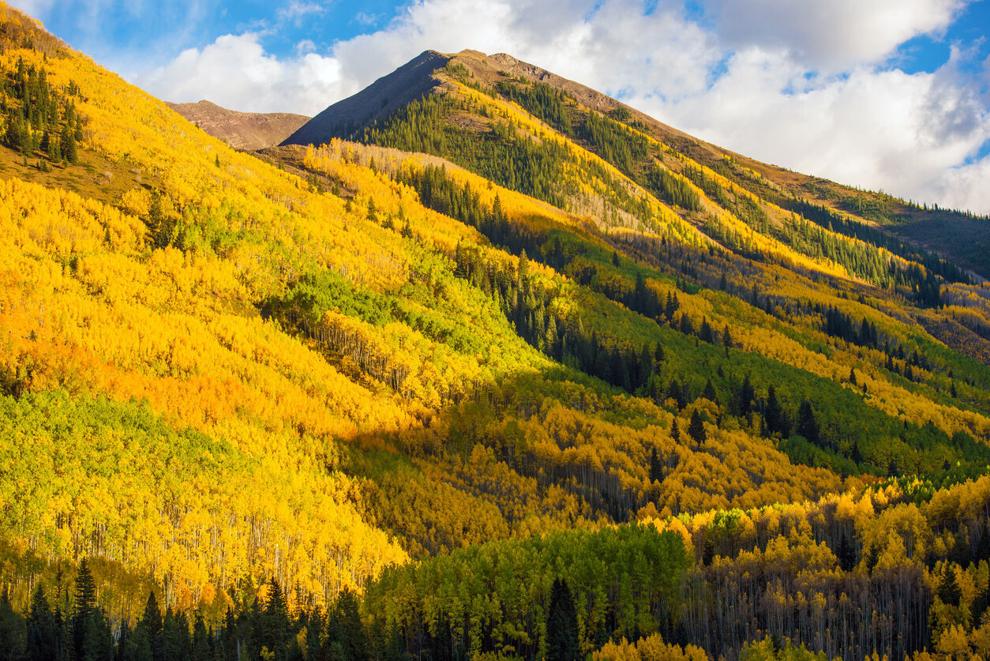 Buena Vista (Photo) Credit Breanna Sneeringer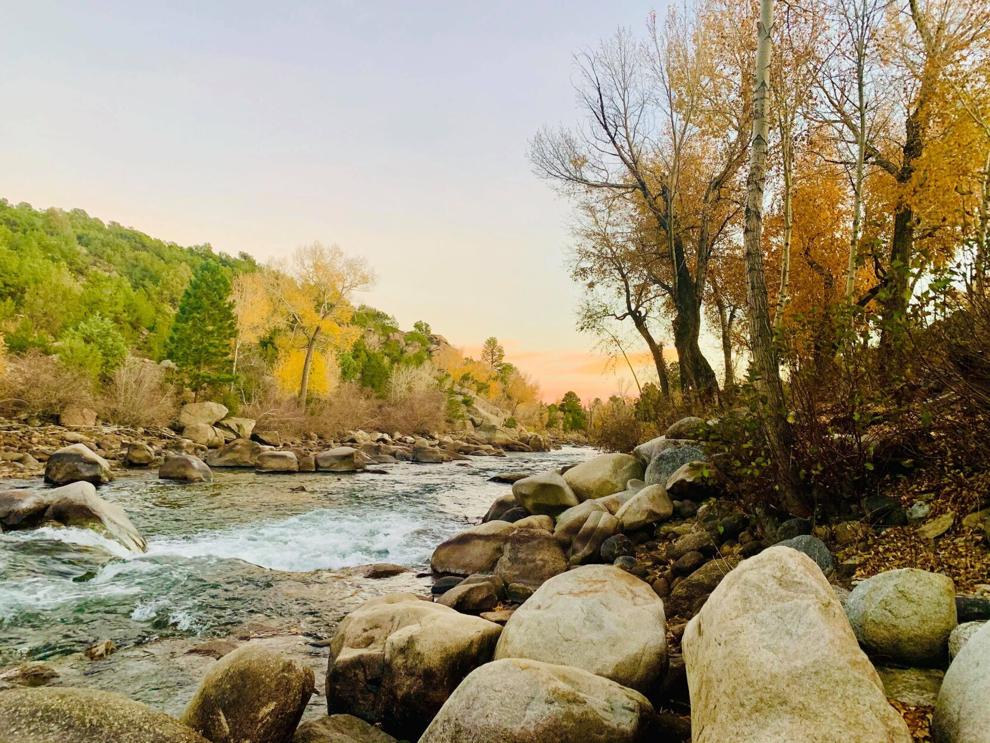 Colorful Colorado Fall Sunset With Mountains, Crested Butte (Photo) Credit jdebordphoto (iStock)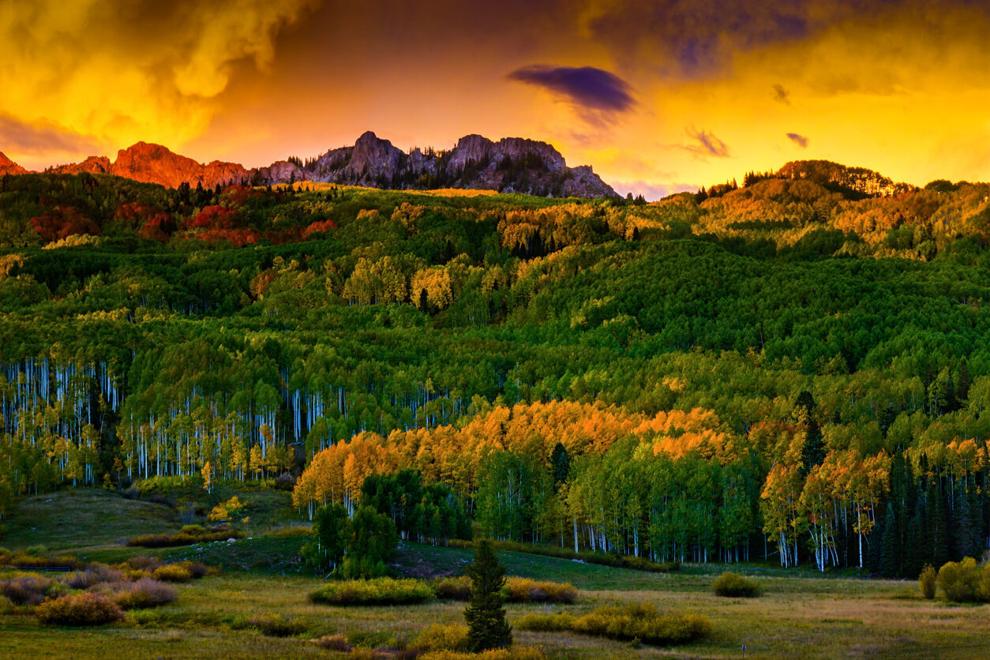 Ouray Colorado in Autumn (Photo) Credit Craig Zebre (iStock)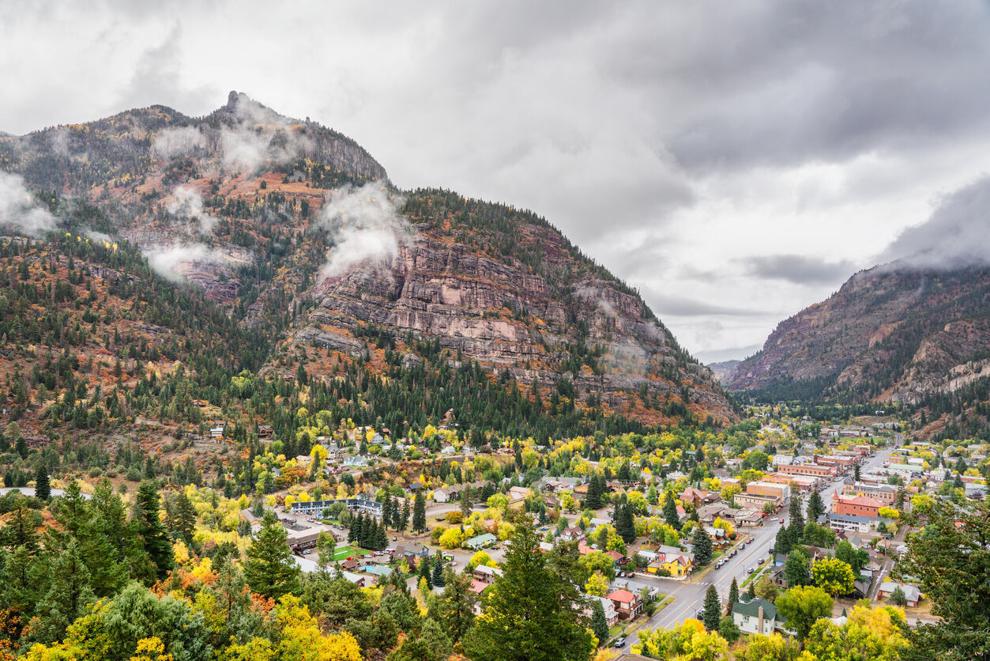 Pagosa Springs in fall (Photo) Credit Missing35mm (iStock)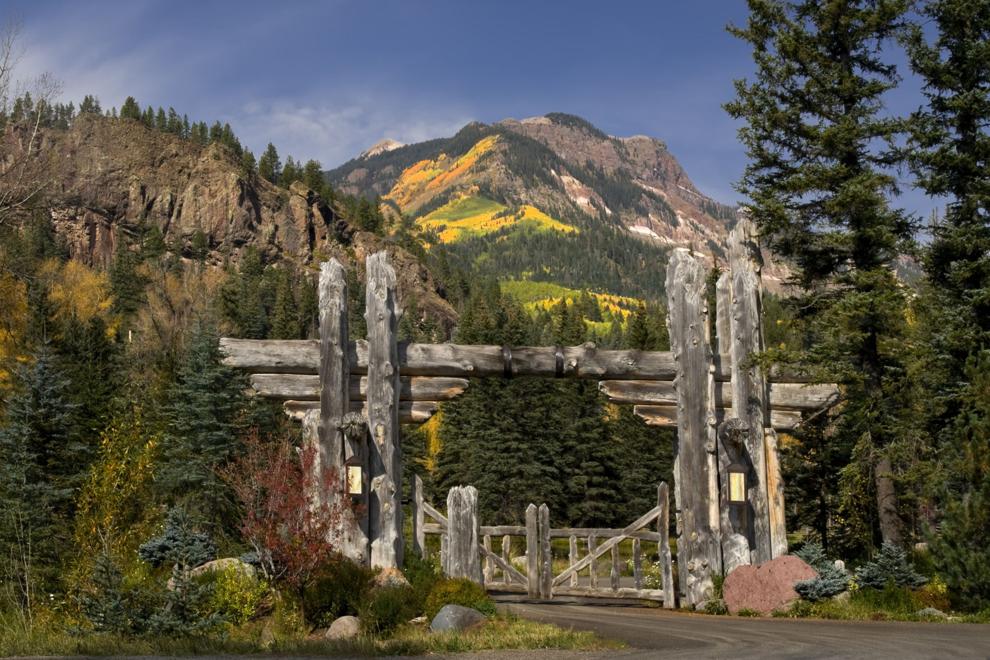 Cripple Creek in fall (Photo) Courtesy of Visit Colorado Springs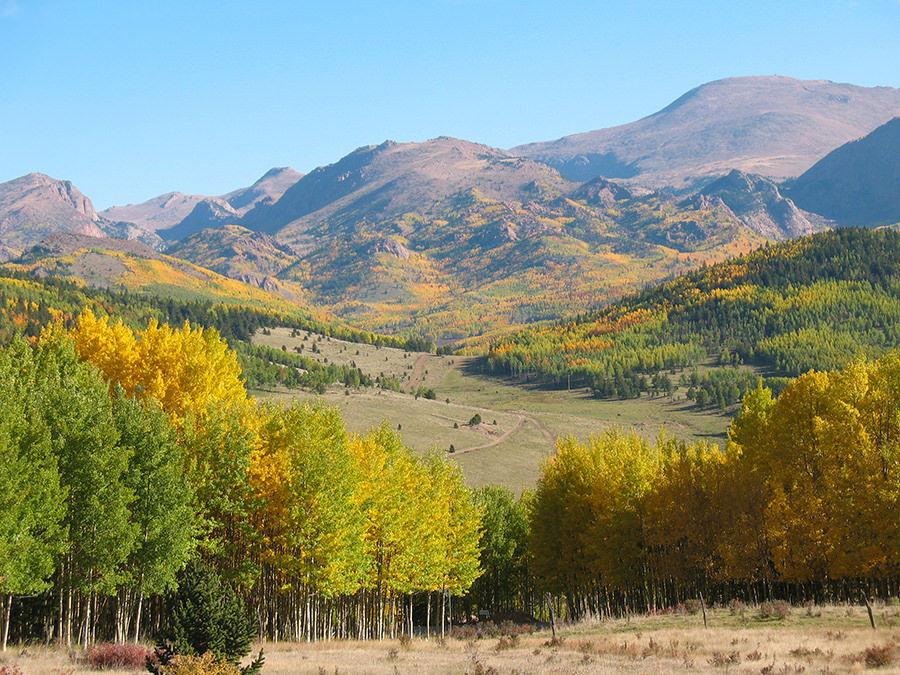 Pikes Peak Greenway (Photo) Credit Gazette file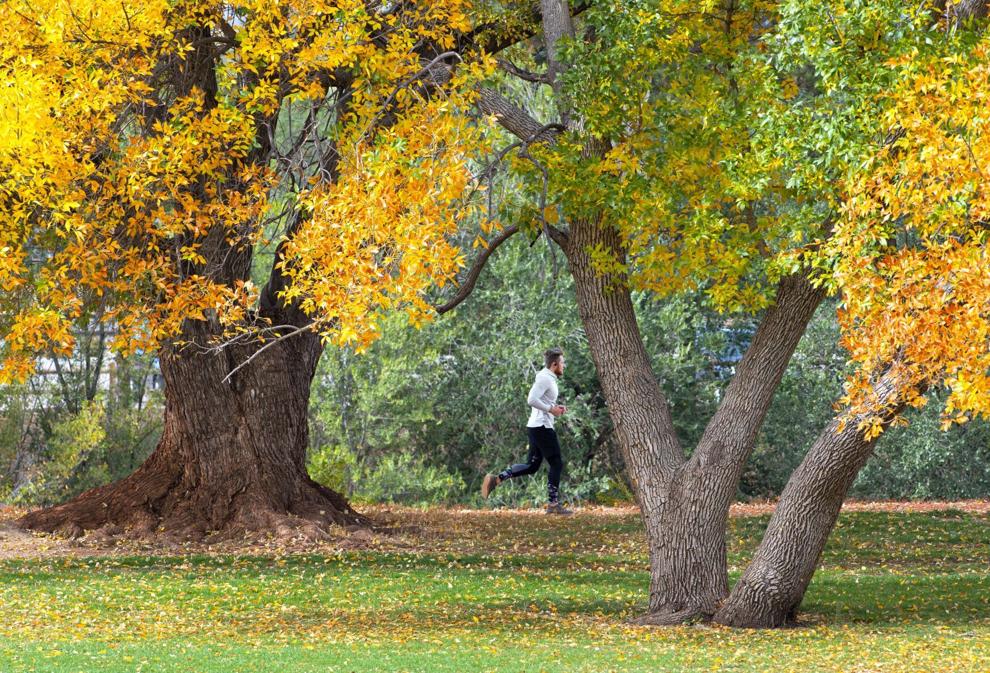 Fall Road Trip Map (Photo) via Google Maps 2021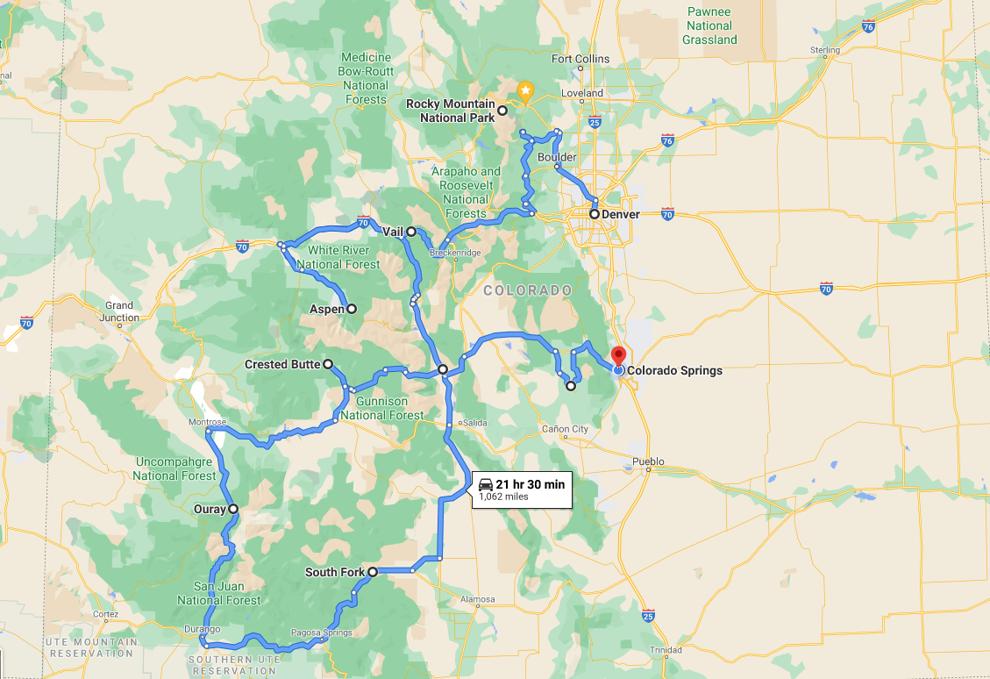 Colorado Snow Capped Peak (Photo) Credit KenCanning (iStock)