Compared with 2018 and 2019 — pre-pandemic years — the numbers have dipped slightly under a reservation system aimed at crowd control. Still, Rocky Mountain National Park remains one of America's busiest national parks, with 4.4 million visitors counted in 2021.
The trend is similar at Colorado's other three national parks.
Also before the pandemic, Black Canyon of the Gunnison showed signs of mass discovery in its remote place on the Western Slope, surpassing 400,000 visits for the first time. The Great Sand Dunes cracked 600,000 last year for the first time in its almost 90-year recorded history. And in the state's southwest corner, Mesa Verde continued a pattern of 500,000-plus in 2021.
The point: It's increasingly hard to find the wild sides of the state's premier nature treasures. For the most adventurous, we offer these tips:
---
Great Sand Dunes National Park & Preserve
You won't be alone at the campgrounds. But they are no less a splendid place to drink in the celestial show that graces the sky over this otherworldly land. The sky is a designated International Dark Sky, for the Milky Way and galaxies that glimmer bright above. For a greater chance at solitude, you can secure a backcountry camping permit and venture into the swooping, soaring dune field, letting the moon and stars be your light as you go.
---
Black Canyon of the Gunnison National Park
The most popular way to experience this vertical realm is from above, from a vehicle along South Rim Drive. Perhaps the most memorable way: plunging straight into the canyon's perilous depths. From South Rim, there are three standard routes: Gunnison (most traveled), Tomichi (most technical) and Warner (longest). You'll need a permit for all — and, of course, a load of physical and mental might.
---
Mesa Verde National Park
There's a complex story of how the government acquired this amazing set of Indigenous cliff dwellings. On the other side is perhaps an even more impressive set across 125,000 acres, double the size of the national park. No, this is not Mesa Verde. This is Ute Mountain Ute Tribal Park, owned and managed by the tribe and limited to outsiders who book in advance and explore with a guide. It's different for how rugged and untouched it is.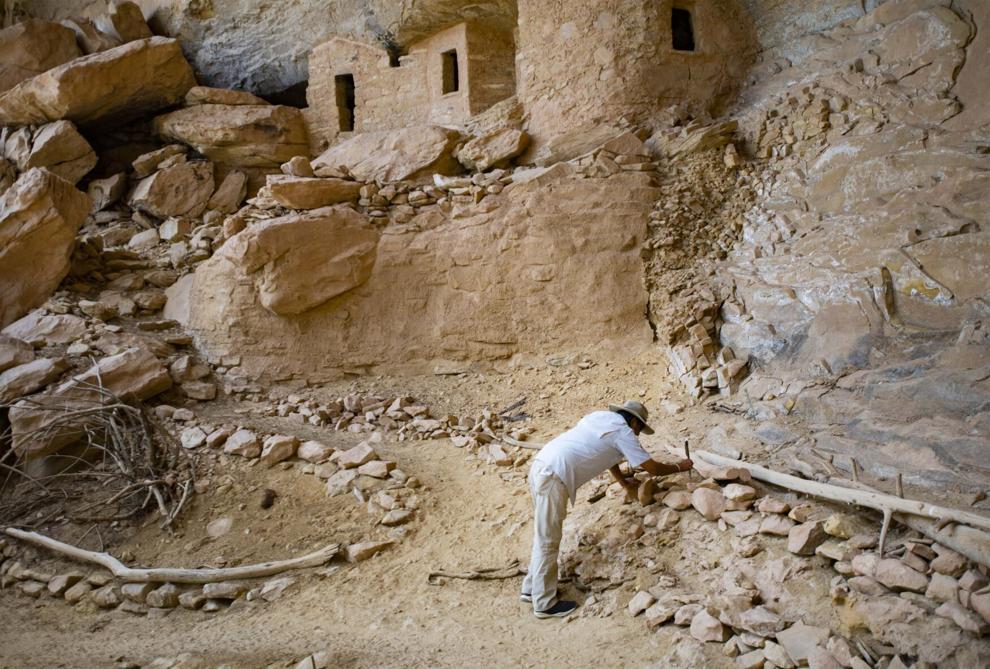 ---
Rocky Mountain National Park
The park's highest point is no hike, rangers warn. The 14,255-foot Longs Peak requires climbing skills, fitness, and mental and emotional fortitude. The faint of heart won't fare well on the Keyhole route, so named for the narrow passage awaiting along a sheer, craggy face. That's only one harrowing moment of a journey — which includes stretches called Trough, Narrows and Homestretch — covering 15 miles with 5,100 feet of elevation gain.
---
Related:
Wild and Free: Where to see wild horses in Colorado
Pristine, unspoiled nature awaits at these 6 Colorado wilderness areas