Excitement filled the room as nervous eyes scanned informational displays and artifacts that decorated a staging area. Soon, our group of about 10 would descend deep into the caverns of the Cave of the Winds, set to put our bodies and minds to the test as we squirmed and crawled through moist tunnels the width of a narrow crawl space.
After a short wait, our guide appeared, a larger man with broad shoulders that had the room quietly wondering how he could fit through the tiny spaces shown on the tour website. He asked if we were ready and was met with an underwhelming response, nerves holding us back. The man, larger than any of us in the group, picked up on the hesitancy that filled the room, ensuring us all that if he could fit through the entire tour, we could, too.
As one woman of the group listened to his spiel about caving safety and what they next couple of hours would look like, she got visibly more frantic. Suddenly, she blurted out an excuse – that she was late for another scheduled event – and booked it for the exit. Those of us left behind shot glances at each other – we knew there was no other event. And just like that, our group had one fewer person set to enter the cave.
After the brief overview, we made our way to the gear room and donned helmets, along with knee pads and gloves. We would be doing a lot of crawling around sharp rocks, after all.
And then we entered the Cave of the Winds.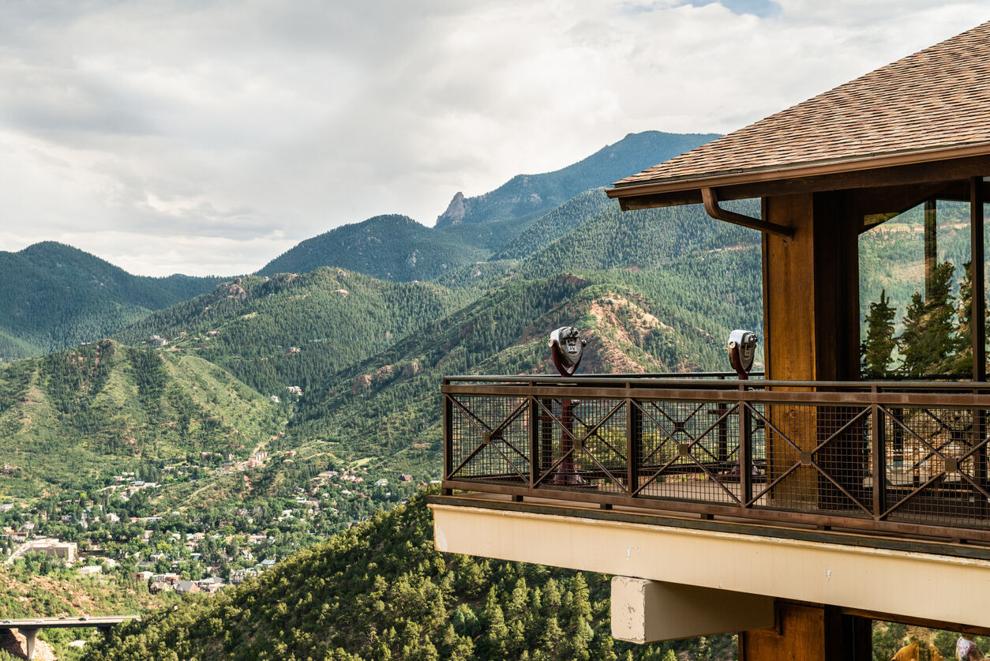 A cool rush of air immediately hit us on the hot spring day. The cave's temperature remains somewhere in the 50s year-round.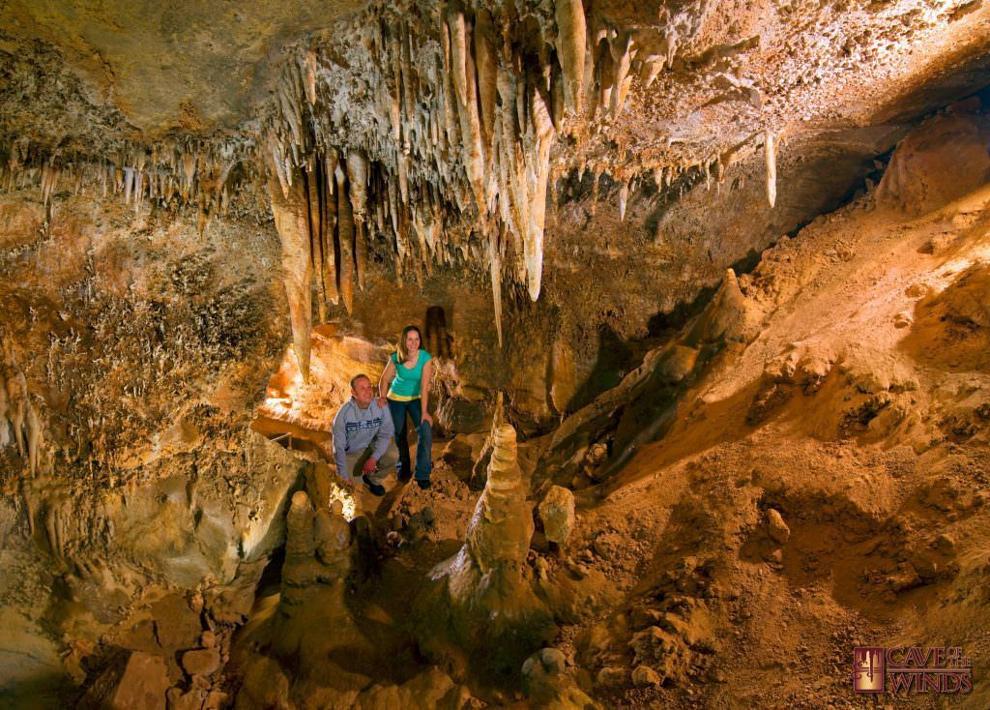 After moving through a few more open caverns on a paved walkway, we eventually reached a small tunnel that was an off-shoot of the standard cave tour and one-by-one, we entered the space.
Our guide was right – despite our initial hesitancy, all of us could fit in the hole that was about a foot and a half tall, able to stand up on the other side of the tight gap.
We continued to push further and further into the cavern, at times dropping to our hands and knees, or even to our stomachs, to fit through narrow passageways.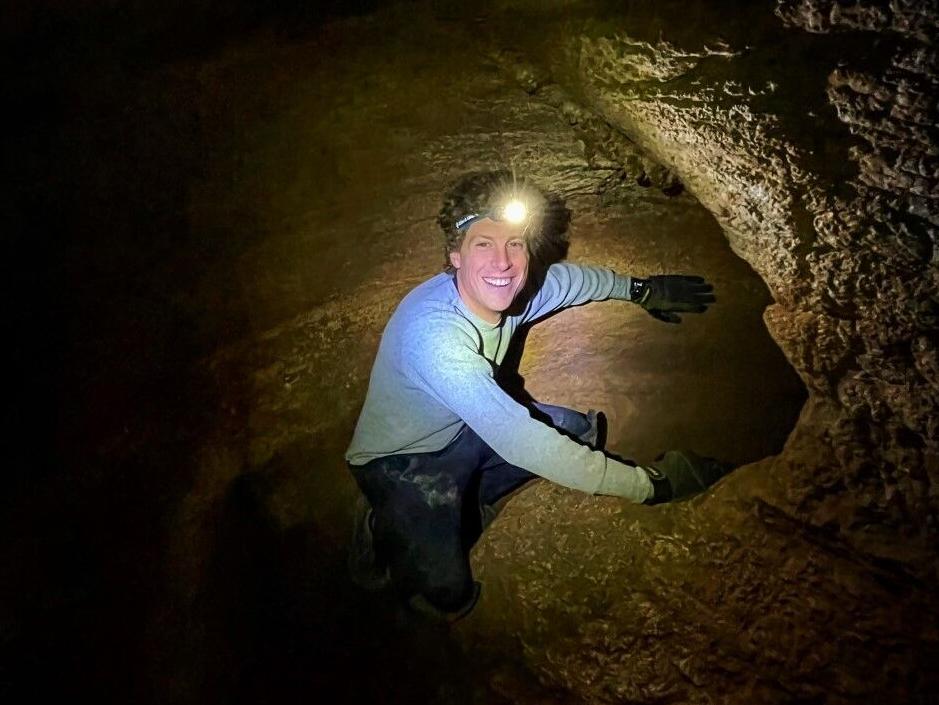 Soon covered in mud and moisture, our group was led through a number of varied moves and obstacles typical of what might be encountered at other caves around the country. Sometimes, that meant climbing down a narrow hole. Other times, that meant clamoring over (or under) an obstacle that blocked the path. At one point, we were asked to brace our back against a wall above a small crevice, pushing our feet against the opposite wall to keep our bodies suspended above the drop before a series of small steps and pushes brought us safely to the bottom of the gap. At first, no one seemed to believe they could pull that move off, but alas, despite our lack of caving experience, the entire group could.
The crescendo of the tour occurred when our group was asked to travel through a sea foam green plastic pipe that had been inserted into a narrow tunnel – meant to help maintain the humidity of the space on the other side, buried deep beyond the depths of most public eyes. It resembled a tube that might be found in some sort of Mario game and, without fear, we all dove in head first.
From that point, we scaled muddy steps to reach a room filled wall-to-wall with crystalline formations – a truly stunning sight.
After making our way back out of the tube and back to the standard caving tour pathway, excitement filled the air. Everyone in the group was smiling and proud of themselves for trying something that few get the chance to experience.
Overall, this tour provided a great look into caving, offering someone with no skill or prior experience related to spelunking a chance to get a taste of what lies beneath the earth's surface.
I'd recommend this experience for anyone that's not claustrophobic and that's physically fit enough to crawl on their stomach through tight spaces.
When it comes to this Cave of the Winds experience, private tours are currently the only option being offered. I made my trip into the cave in the spring with a friend and a group of strangers involved in a public tour that was being offered at that time. According to a Cave of the Winds representative, private 'Caving 101' tours are still offered for groups of at least 15 (or those willing to pay for 15). A special promotion may be offered next spring that opens up the tour to the general public again. Information will be featured on the Cave of the Winds website.
STAY INFORMED: Sign-up for the daily OutThere Colorado newsletter here