Grizzly bears in Colorado? Oh my!
While there aren't any grizzlies bears known to be roaming Colorado's backcountry, there are several places where grizzly bears can be seen in zoos and other exhibits.
Here's a list:
1. Cheyenne Mountain Zoo
The Rocky Mountain Wild exhibit at Cheyenne Mountain Zoo is often dubbed one of the best exhibits in the country for good reason. It's home to a number of animals native to the Rocky Mountains, including a moose, mountain lions, and wolves. But no 'Rocky Mountain' exhibit would be complete without the region's largest apex predator – the grizzly.
Cheyenne Mountain Zoo is home to two male grizzlies, with regular feeding experiences and educational presentations hosted by zoo employees for guests throughout the day. Learn more about this opportunity to see grizzlies here and consider voting for this exhibit in this year's 'best zoo exhibit' award, hosted by USAToday.
2. Denver Zoo
Denver Zoo is home to a grizzly that's estimated to be about 20 years old. Named Tundra, this female bear was orphaned as a cub and brought to Denver from Alaska. In recent years, it was moved from its original exhibit to a larger and improved space. Learn more about visiting Tundra here.
3. The Wild Animal Sanctuary
Located in Keenesburg, the Wild Animal Sanctuary is home to many huge predators, including grizzlies. Compared to the typical 'zoo' experience, this animal refuge features large open spaces and an above-ground walkway for observation of animals below.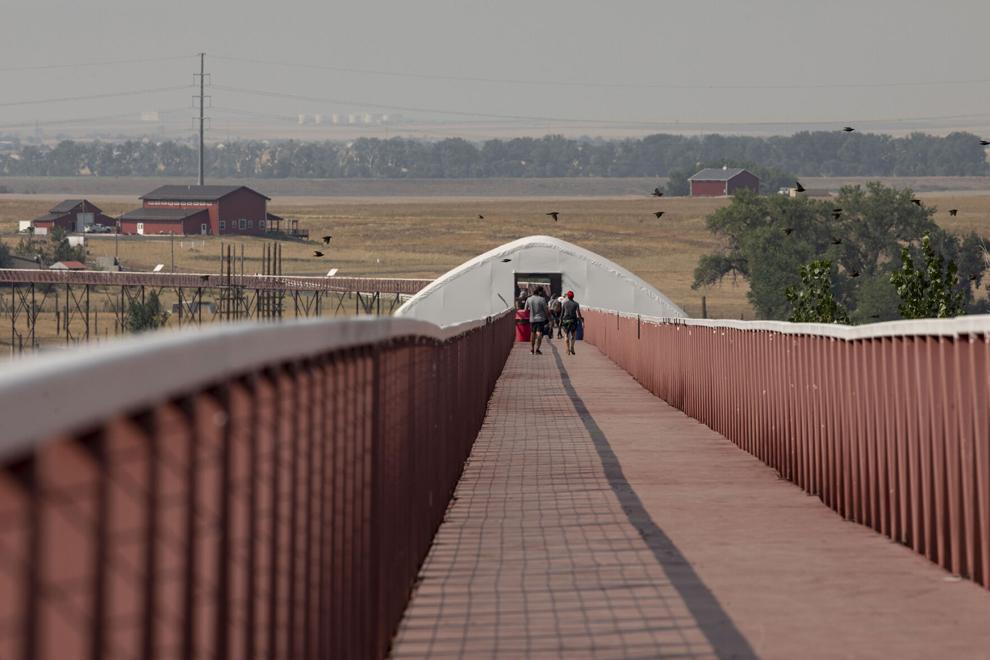 Across their multiple locations, the Wild Animal Sanctuary houses 83 grizzlies, according to their website, along with 117 black bears. The bears they've got were rescued from illegal or abusive situations. Learn more about visiting the Wild Animal Sanctuary here and read an OutThere Colorado piece about this destination here.
STAY INFORMED: Get free Colorado news with our daily newsletter (Click here)