Presented by:
The numerous Colorado Search & Rescue operations that have made the news this year have left us asking ourselves some hard questions. Is it safe to explore the backcountry? Can I conquer that 14er I've had my eye on? Do I need more than just a bottle of water and a cellphone for a day hike?
To answer some of these questions, we sat down with Matt Sargent and Aaron "Hutch" Hutchings, owners and lead instructors for Mountain Marrow, a company that provides outdoor experiential learning and safety courses for adventurers of all experience levels. These two have a number of years participating with and teaching ground search teams and K9 handlers to function safely in austere conditions and environments. We asked them for ten tips for safe travels without negating the fun… they gave us eleven.
1. Dress for the weather, but expect the unexpected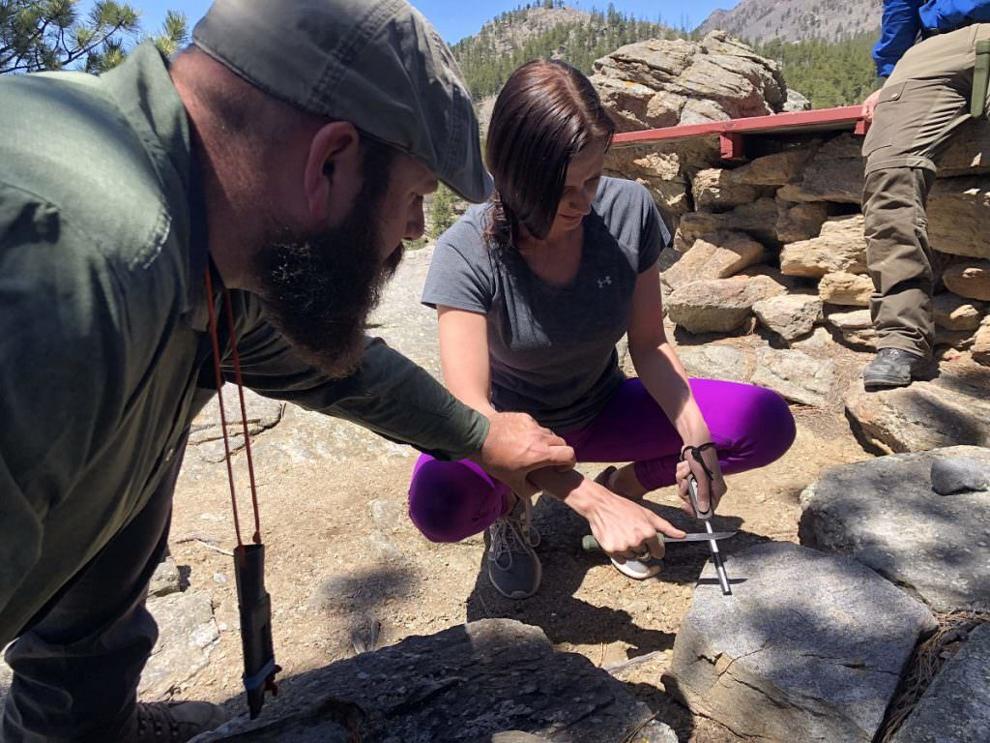 The weather can change in a matter of minutes on the Front Range and Matt says "having an extra sweater, scarf, or jacket can make a world of difference when it gets cooler than forecasted at 10,000 feet."
Not everyone regulates temperature the same way, so dress for your comfort level. Also, layer your clothing so you can adjust to suit your needs while static and in motion.
"Your clothing is a mobile shelter and having a waterproof shell with you can be the difference in a minor inconvenience and a carry-out," says Hutch. These guys recommend placing quality clothing and footwear way ahead of an expensive knife or super-bright flashlight on your gear wish list.
2. Let someone know where you are going and when you should be back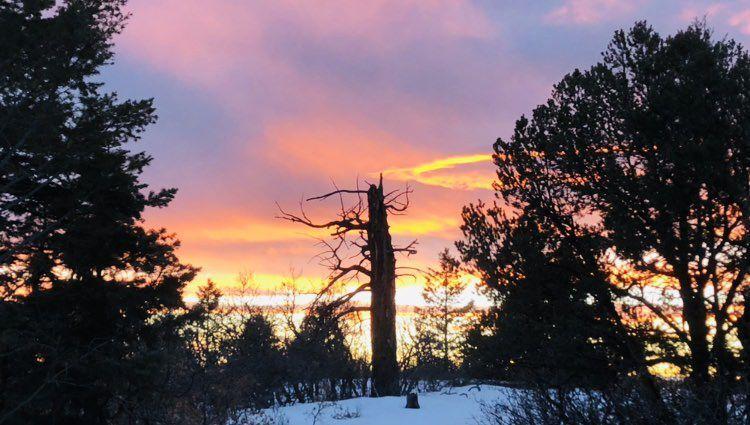 With today's technology this is as simple as sending a text before setting off on your adventure. Take advantage of having your phone out and switch to silent mode so you can appreciate the mountains without interruption. Having at least one other person with you is another insurance plan.
It's really just more fun with friends, but having a companion on the trail gives us a general sense of reassurance and two heads are better than one if things go sideways. According to Matt, outdoor buddies and trip plans are simple but crucial and are taught in multiple Mountain Marrow courses.
3. Stay hydrated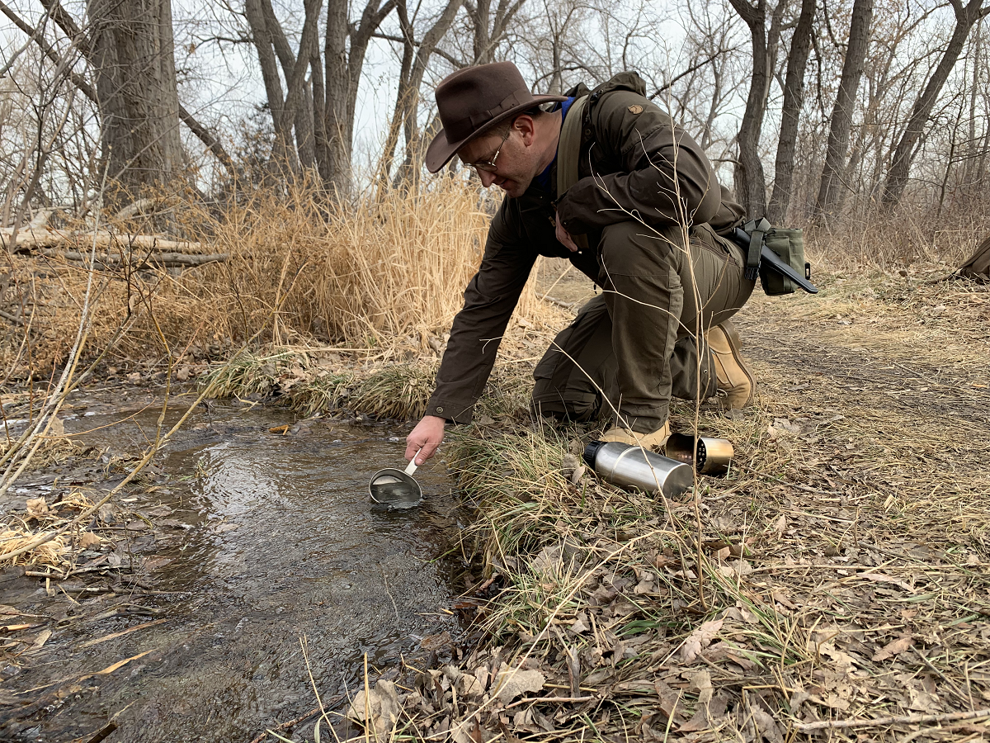 Water can be hard to come by in Colorado. Carrying enough to stay hydrated on a day-trek can be tough. Planning to carry enough to stay an unexpected day in the wild can be impossible.
Hutch recommends throwing a Sawyer filter in your pack once learning how to operate it, as well as learning its limits such as it freezing or being dropped on a hard surface, as either could damage the filter. These guys say they prefer Sawyer filters for a number of reasons and the compact size of the Sawyer Micro allows for more space in your pack.
"Pair that with a few feet of surgical tubing and you can get potable water nearly anywhere in the country from places you could never fit a water bottle or while maintaining a safe distance from a flowing river or stream", says Hutch.
A Colorado native, Hutch also knows that learning to "map water" can be just as important as disinfecting it.
"Knowing how to find it, how to make it safe, and drinking when thirsty instead of rationing" are all essential in a dry climate like Colorado.
4. Carry a small first-aid kit, but more importantly, know how to use it
Knowing your gear takes much of the stress out of a trip, but knowing your first-aid kit is an absolute necessity.
Carrying items you know how to use and adding at least one spare dose of any prescription medications can give you extra time out on the trail without worrying about not having your meds. Carrying additional medical gear we are unfamiliar with will usually be more cumbersome than useful to those of us who aren't medical professionals. If you want to be more self-sufficient in that area, Matt recommends taking a first-aid or wilderness first-aid course through a reputable provider like WMI or SOLO. These classes are offered regularly and are not only fun, but will boost your confidence while on your adventure.
Matt also recommends writing the name, time, and dose on your hand for any medications taken in the backcountry so responders will know what you have "on-board" should you find yourself in a medical emergency and cannot communicate. This may seem like a very serious matter, and it is. Remember an ounce of prevention is worth a pound of cure.
Matt said, "We don't offer any type of medical course because that's not what we do. It's important to attend a course with someone that only does medical certifications and dedicates the entire course to it."
5. Most cell phones have GPS capability and available navigation apps
Even better, have a backup plan such as a paper map paired with a compass or a stand-alone GPS unit and spare batteries. These aids will greatly increase your ability to re-find that narrow trail you just stepped away from or get a direct vector to your vehicle in case of an unexpected incident that requires you to extract yourself quickly.
Land navigation may not seem like the most exciting topic to spend time learning but Hutch said, "Too many people ignore the importance of knowing where they are at any given time."
6. Carrying a flashlight or "torch" (as Matt refers to it) may seem a bit silly on a day-hike
Matt says carrying any type of light that will allow you to safely navigate rough terrain in the dark is great, but a headlamp is best. These lamps allow you to illuminate your path while keeping your hands free to carry gear or perform tasks like tying a shoe. You may not expect to be out after sundown but if you are prepared for it, finishing that last quarter mile to the parking area will be much less stressful and safer.
7. When Hutch recommended carrying an emergency shelter…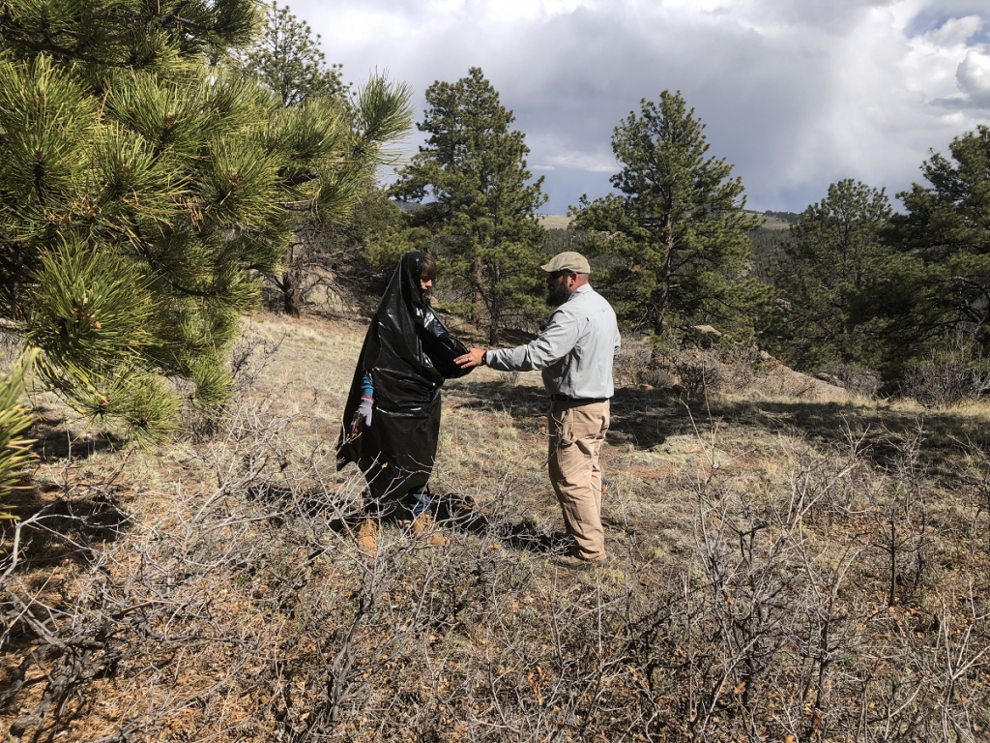 Matt chuckled and said, "No matter how much we stress the importance of this, no one does it. But carrying an oversized poncho or a couple of large trash bags will suffice if used in tandem with a Mylar blanket, duct tape, and some type of cordage, such as your shoelaces."
Getting a grasp on quickly setting up an emergency shelter can be fun in the backyard and should not be learned when needed most. You create an angled roof that you tape the Mylar blanket to and fit yourself under without touching the shelter. Just be prepared to laugh at yourself a few times until you get it under control and can repeat the process.
Hutch says you should be able to erect a "plow-point" style shelter in a matter of minutes. This is invaluable when escaping one of our fast moving hail storms that wasn't in the forecast when you left home for that day trip up Barr Trail.
8. Sunscreen and sunglasses are crucial
Avoiding sunburn may not seem like a death defying feat, but it sure makes the outing much more enjoyable. Wearing sunglasses also takes some stress off the body, as well as protecting your eyes from foreign objects and insects blowing around in the wind.
9. Signaling for assistance doesn't mean holding road flares over your head
A simple pea-less whistle is Hutch's suggestion.
There are many good whistles available but he says the important thing is that is has no pea to freeze when it's cold and that you can operate it with one hand or better yet, no hands.
Matt said, "There are many ways to make a whistle in the wild, but just carrying one in your pack is the smart answer. It's always there and requires little thought to deploy."
Of course, three long blasts are the recognized signal for help and you should avoid this pattern of whistling in any circumstance outside of an emergency.
The biggest benefit of having a whistle is that it will greatly outlast and save your voice, as well as be heard at further distances. The small, flat whistles that can be purchased in most marine sections of department stores aren't as loud as some others, but they do go nearly unnoticed when trying to save space and weight in a pack.
10. What does psychology have to do with my camping trip?
According to Matt, everything.
He says knowing your goals and the struggle to reach them is important, yet knowing your limits is much more important. Much has been written on the psychology of survivors and most research shows the majority of what separates survivors from those who don't make it is psychological. He says it's a staircase of decisions that lead to good or bad outcomes in the outdoors.
The staircase begins with the first step: A self-evaluation before you even leave home. Ask yourself if you are feeling up to the challenge and be honest with yourself. If not today, so what? Tackle the challenge when you truly feel up to it. Don't go out if you aren't feeling well or you are still nursing that ankle from the last adventure just to prove something to yourself.
Matt said, "We could discuss the psychology of outdoor enthusiasts for days but there's no point in me rambling when you can read a book like Lawrence Gonzales' "Deep Survival" and get a much better understanding. That's above my pay grade."
11. You may not have plans to put your 6-year old toe-to-toe with Mt. Elbert — but…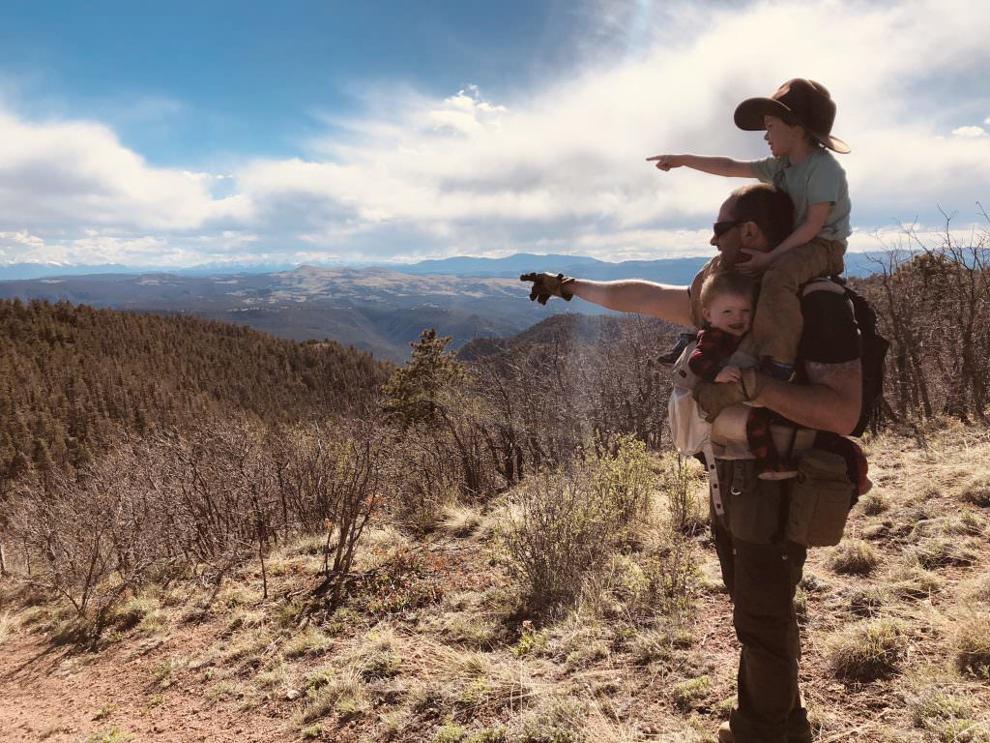 Spending time with the family on less challenging trails is part of the enjoyment of living in Colorado. This may include young children and even the family dog. Mountain Marrow offers "Hike with Spike" and "Wild Child," very specific courses to address the needs of these two very different additions to the trail.
"Everyone's needs are different and addressing those needs before leaving for the trail is going to allow for a much smoother trip," Hutch said.
Know Before You Go
This may seem like an overwhelming amount of gear and information, but in practice, it's no more than clicking in your seat belt or remembering your helmet before jumping on your bike. Some tasks or equipment may even seem silly, but after properly packing your kit a few times and knocking out a fun first-aid or skills course to gain some confidence, the planning and prep just become part of the adventure, where fun and excitement reign supreme. After all, fun is what it's all about.
Hutch and Matt both stress training as the single most important "item" you can have. They say the most sophisticated gear in the world is worthless without the ability to utilize it properly. These guys do teach advanced skills but say they concentrate mainly on offering courses for families, children, and young adults (5-25) in an attempt to influence the next generation of outdoor enthusiasts to be safe and responsible while enjoying the journey. If you find these two as interesting as we did, you can check out their website at mountainmarrow.com or follow their adventures on Instagram @mountain.marrow.