Even dead stars mingle here.
Off in the woods, away from prying eyes, are Jerry Garcia, Elvis, even Liberace. Probably Hunter S. Thompson too.
These celebrities, and an unknown roster of others, are honored with covert shrines on Aspen Mountain. The small, homemade temples, squirreled away in stands of trees off certain ski runs, are among the quirky traditions ski town locals use here and at other areas to make the tourist-dominated resorts their own.
"It's something cool that doesn't show up on the trail map. Not just any rich guy in a fur hat can find them. You have to know the place a little," said Andrea Braun, an Aspen waitress who skis at the high-end mountain. (Guides to some of the shrines have appeared online and in print in recent times.)
The shrines, built and maintained primarily by locals, are a pack rat's nest of keepsakes and pictures. Jerry Garcia's shrine, one of the most easily found, dwells in a pine grove decked with fake roses. Laminated photos of Garcia, tacked to the rough bark, make the quiet woods look like a gallery. There is young Garcia, clean-shaven and innocent. Old Garcia with a wild gray beard. Garcia alone. Garcia with the rest of the Grateful Dead. Garcia as rendered by some fan in psychedelic pastels. A sign decorated with dancing bears reads, "No cell phones please."
Some industrious pilgrims have added a crude log bench. Another left a Ziploc bag of matches and lighters for anyone wanting to have a contemplative smoke while honoring Garcia.
"There used to be a stack of bootleg tapes here too. It's constantly evolving," said a ski instructor who shooshed into the glade between classes. "(The shrines) are everywhere. I don't think anyone knows where all of them are. There's Jimi Hendrix, Marilyn Monroe. There's even one for Yankee Stadium."
Jimmy Buffett has one too, but the instructor questioned its legitimacy.
"The guy's not dead, he doesn't deserve one," he said. "He skis here. I think he put it up himself."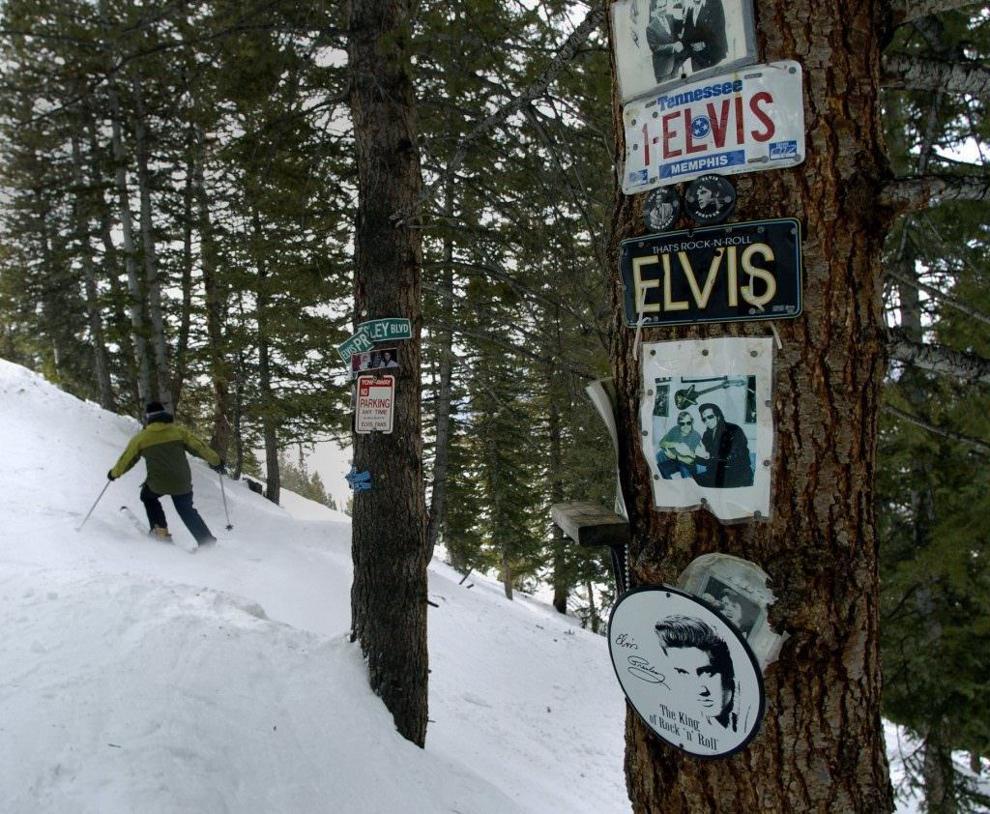 Knowing the shrines are there is one thing, finding them is another. Outsiders must appear worthy if they want to get directions. Locals are always friendly about it, but they're also cagey. At best they offer just enough vague directions to get a person lost. Most of the time they feign ignorance.
Locals seem to have an unspoken understanding that those who share shrine secrets with outsiders will face public ridicule, so like everyone else on the mountain that day, the instructor declined to give his name. He said the Jimi Hendrix shrine was "down on Hot Shot, just past an old foundation on the right," and skied away.
A look at the trail map showed the trail "Hot Shot" didn't exist.
LOCAL CULTURE IN BLOOM
Every ski mountain is really two mountains: one tourist and one local. The locals have clandestine runs that don't show up on the trail map and weird annual traditions that leave the tourists scratching their heads.
The local culture blossoms year-round, but the rituals are most prominent in spring when the wave of tourists is ebbing and the community is so burned out that it goes a little nuts.
Arapahoe Basin has "The Beach," an unofficial parking lot phenomenon where those in the know show up to barbecue and often bring along inflatable palm trees, grass skirts, music, fruity drinks and tiki torches.
Breckenridge has two late-season locals events: an April Fool's Day parade down Main Street where the town fool is crowned, and an up-and-down mountain ski race called the Imperial Challenge that no flatlander could hope to win.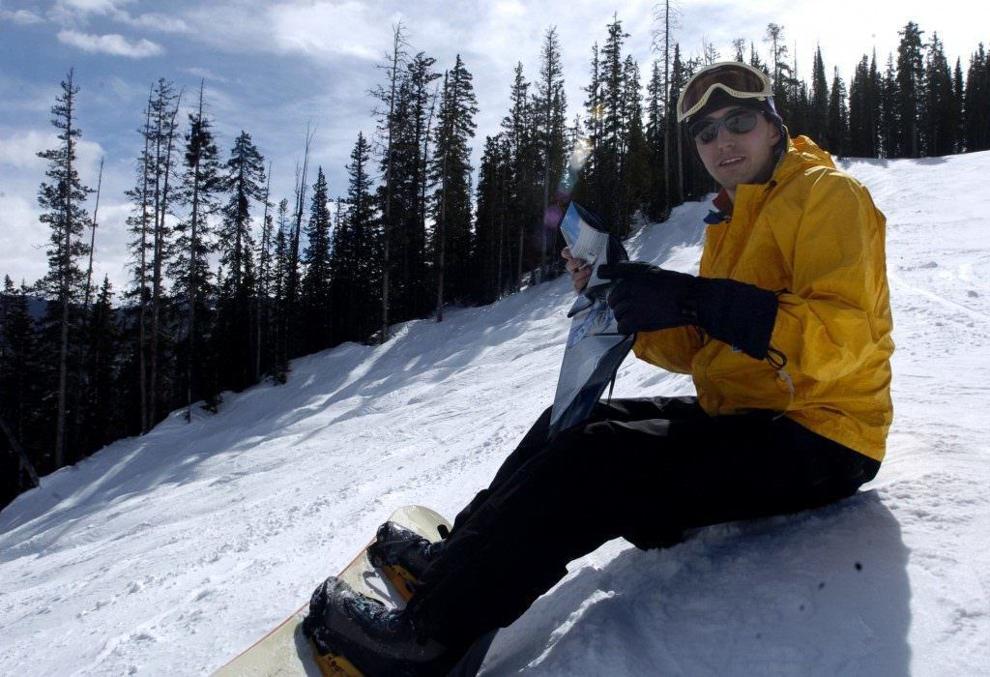 Vail has the Minturn Mile, a secret, sinuous ski run that begins at the top of the mountain and weaves through the woods to end up miles later at the 103-year-old Minturn Saloon.
In a town such as Aspen, where everything seems to revolve around tourists, a distinctly local ritual is a welcome thing. The shrines probably started showing up in the 1980s, said Kristin Rust, spokeswoman for Aspen Mountain.
"But no one really knows for sure. People are pretty secretive about them. I just found out about a new one myself, the Beatles shrine."
There is no guidebook to these hidden tributes.
"The tourists always ask about the shrines," said an Aspen Mountain ambassador who also declined to give her name. "We'll tell them generally where some of the better known ones are, but we also just tell them to go out and explore."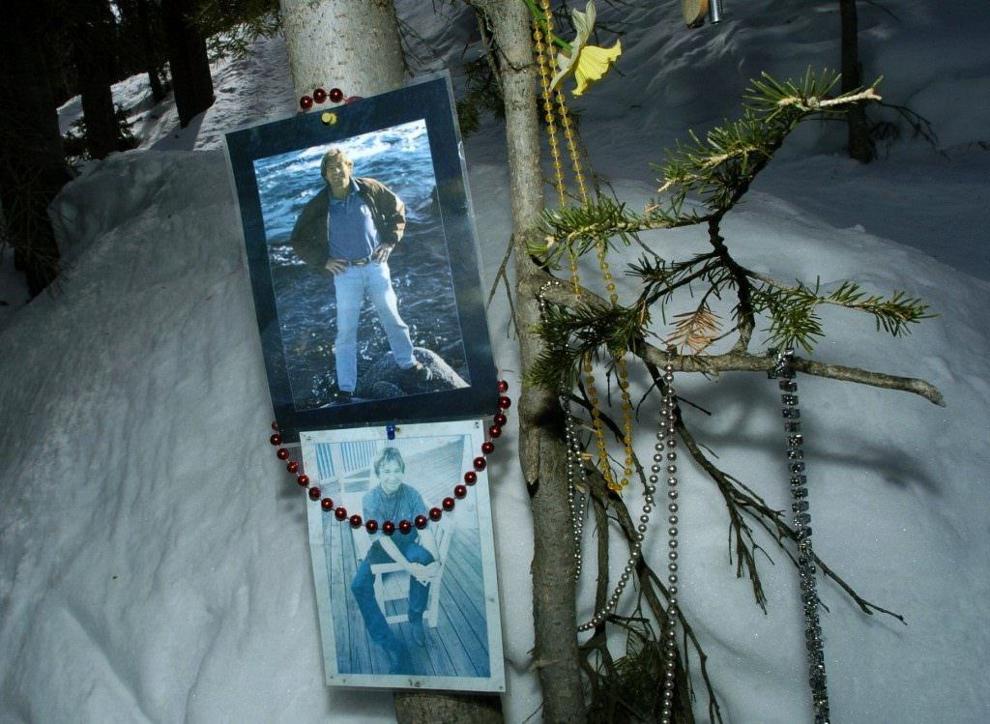 Some shrines are intimately Aspen. The ambassador said she helped erect one to a local environmental educator. Other shrines honor beloved noncelebrity Aspenites who have passed away.
"Someone asked me if we had a shrine to that Kennedy guy," she said, referring to Michael Kennedy, who died after skiing into a tree on the mountain in 1997. "I said, 'No, you don't get a shrine for being a bad skier.'"
When presented with a trail map and asked the location of the shrine to John Denver, a pretty good skier and one of Aspen's most famous residents, she dabbed a gloved finger on a general area of the map and said, "I think it's somewhere on the right of this run."
It wasn't. Nor was it on the right side of the next run over. Four tries on four runs didn't reveal the folk singer's shrine. But in all the searching, something serendipitous happened. We began to know the mountain better. It was a small step on a long road toward being a bit less tourist and a bit more local.
On the last run, the sound of wind chimes betrayed the shrine's hiding place. Not far off the trail, tucked in a stand of trees, Denver's young, smiling eyes squinted from behind round, wire-frame glasses in a photo stapled to a fir trunk. Some fan had tucked a condom in the edge of the photo.
We went in and sat on a log bench and hummed a little celebratory "Take Me Home, Country Roads." After following local advice to look on the right side of several runs, Denver finally showed up — clearly on the left.