It has been piquing the interest of westbound I-70 travelers passing through Colorado since 1966; there's no debating that the Sculptured House is one of the most unique abodes in the country. It goes by many names – the spaceship house, I-70 saucer, the Sleeper house – but regardless of what it's called, it's hard to ignore. Perched high on Genesee Mountain overlooking traffic headed from Denver to Colorado's most popular ski resorts, it's not just the appearance of the Sculptured House that makes this building interesting.
Architect Charles Deaton once described his inspiration for the home as: "On Genesee Mountain […], I could stand and feel the great reaches of the Earth. I wanted the shape of it to sing an unencumbered song." With a wrap-around deck and its unique, curved shape, this house certainly accomplishes that goal, seemingly unrestricted by the architectural norms of the Sixties.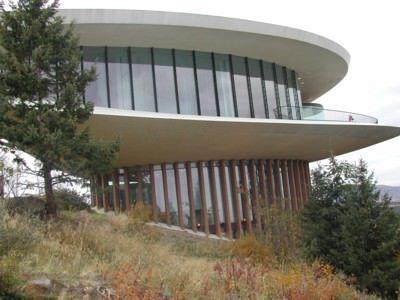 While the home was originally designed in 1963 and constructed through 1966, Deaton ran out of money for the project prior to finishing the interior, a result of a lawsuit over his designs for the Truman Sports Complex in Kansas City, Missouri. Its unfinished nature meant that the home would sit vacant for several decades. This didn't keep the home from drawing attention, as it was first made popular on a national scale when featured in a 1973 Woody Allen movie, Sleeper .
The film Sleeper wasn't the only time this house stole the spotlight, also featured on MTV's Extreme Cribs , HGTV's Home Strange Home , and Discovery's Livin' Large . This home even made a Forbes list…of " America's Ugliest Mansions ." However, it's greatest claim to fame is its spot on the National Register of Historic Places, to which it was added in 2004.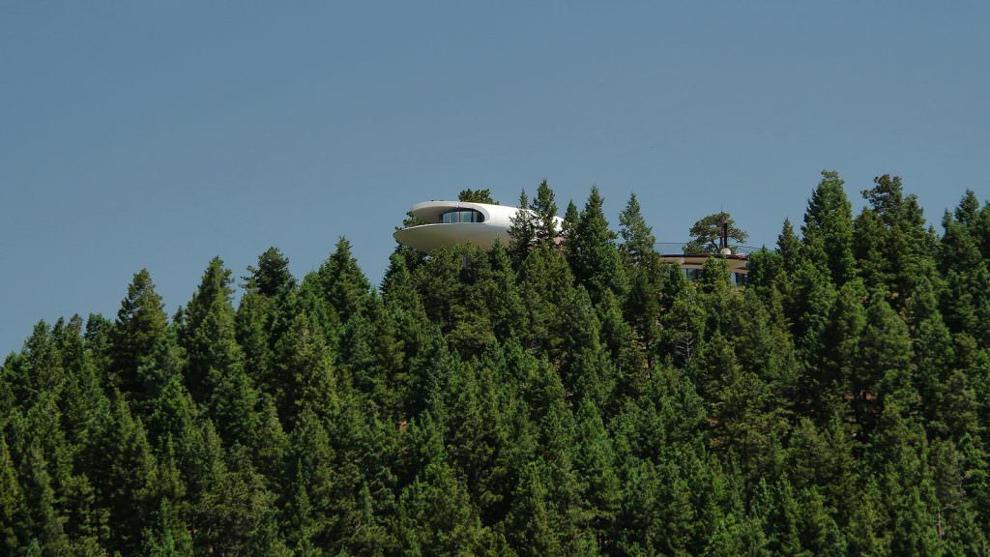 Reaching a total of 7,700 square feet over five levels, complete with five bedrooms and five bathrooms, the Sculptured House is quite large. The going rate? The home was originally sold by Deaton in 1991 for $800,000, then sold again for $1.3 million in 1999 only to go back on the market for $10 million in 2002 before being sold for $3.4 million in 2006. Following a foreclosure, the Sculptured House was once again sold in 2010 for $1.5 million. Current owners are said to be renovating the home with energy efficiency in mind with intentions to resell.
As one of the most recognizable Colorado homes, the Sculptured House is one Centennial State structure with a storied past. While its halls are said to be spectacular, it's not open to the public as it's currently a private single-family residence. Perhaps some day this home will be turned into some sort of tour-able museum. Until then, onlookers can only imagine how amazing that deck view must be.