Hey Colorado Springs visitors and residents! Never enjoyed the Pikes Peak Cog Railway before? You're in luck. We've rounded up five ways to make your first trip the best ever. Plus the whole experience has been updated with some cool features you just have to see, including new gift shops at the Manitou Depot, Pikes Peak Summit Visitor's Center at the top, new railcars and much more.
Presented by: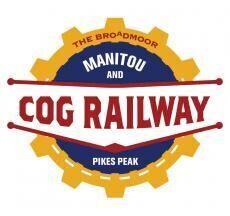 1. Get your tickets early online
Get your advance tickets now to secure your seat on one of their many regular daily departures (yeah, window seats!) because walk-up tickets may be limited.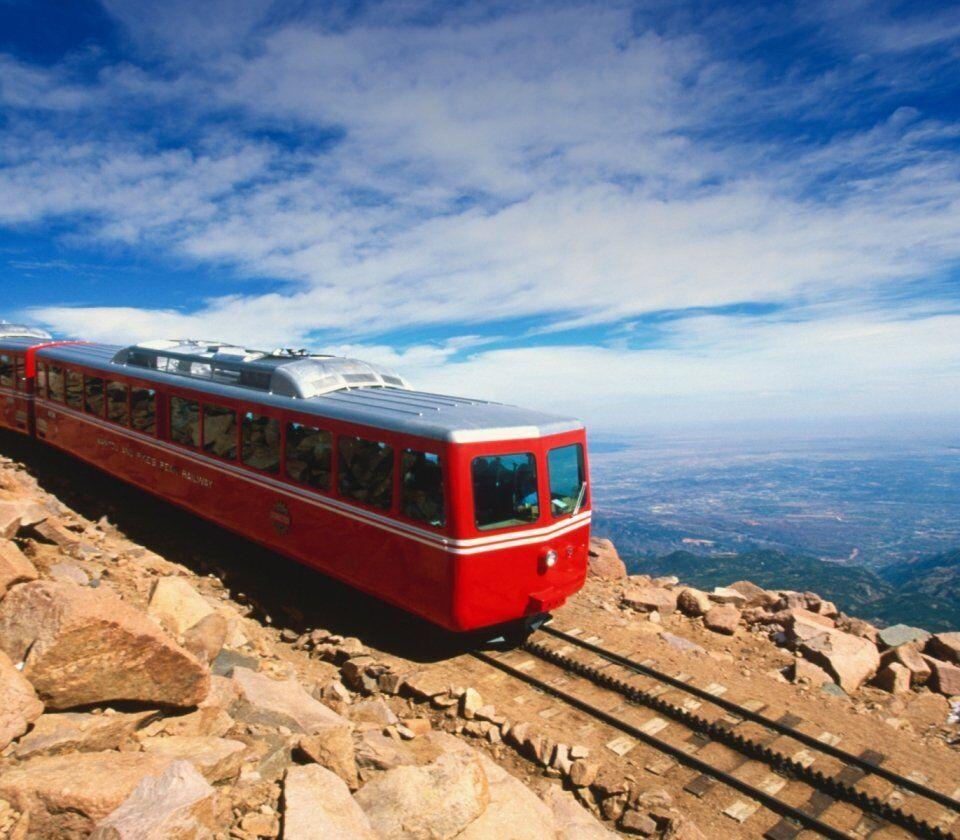 Tickets will be on sale soon—better yet, enter your email address to get notified when it's time to book. If you require a wheelchair on the train, please call the Ticket Office at (719) 685-5401 and let the ticket agents know. 
In the summer, the Cog operates daily from 8:00 a.m. with departures every 40 minutes until 5:20 p.m. Plan for a 3-hour ride-plus-visitor-center experience.  It's recommended you arrive 30 minutes before your scheduled departure.
You won't believe how much fun the ride to the Summit is! They've finished refurbishing four trains in the Manitou Springs shop with new engines, seats, floors and a PA system for that famous, "All Aboard!" 
Some have described the Pikes Peak summit as the "gateway to heaven." Both the Collegiate and Sangre de Cristo mountain ranges catch your gaze as well as the Continental Divide, the mining town of Cripple Creek, and on a clear day you may even see the skyscrapers of Denver.

2. Get parking information right here
There's nothing worse than getting psyched for an outing and then feeling clueless about parking and other details that can really, ahem, derail your trip. Like, please no pets, strollers or bikes (sorry!).   
You'll find parking in the lot across from the depot and on the street, but spaces are limited. Overflow parking is available at Hiawatha Gardens in Manitou Springs and a free shuttle will bring you directly to your Cog adventure. 
Please plan your time accordingly so that you arrive at the Depot 30 minutes prior to departure.  Purchase your tickets in advance and sign up to receive text messages from the Cog about your journey, including where to park. Remember there are no restrooms aboard the cars so make sure to make a stop at the Depot before you embark.
Shuttle: Free from overflow parking lot; Shuttle Route 33 services the Incline and the Cog.
Cost: $15
Time limit: 4 hours
Accessible parking: Available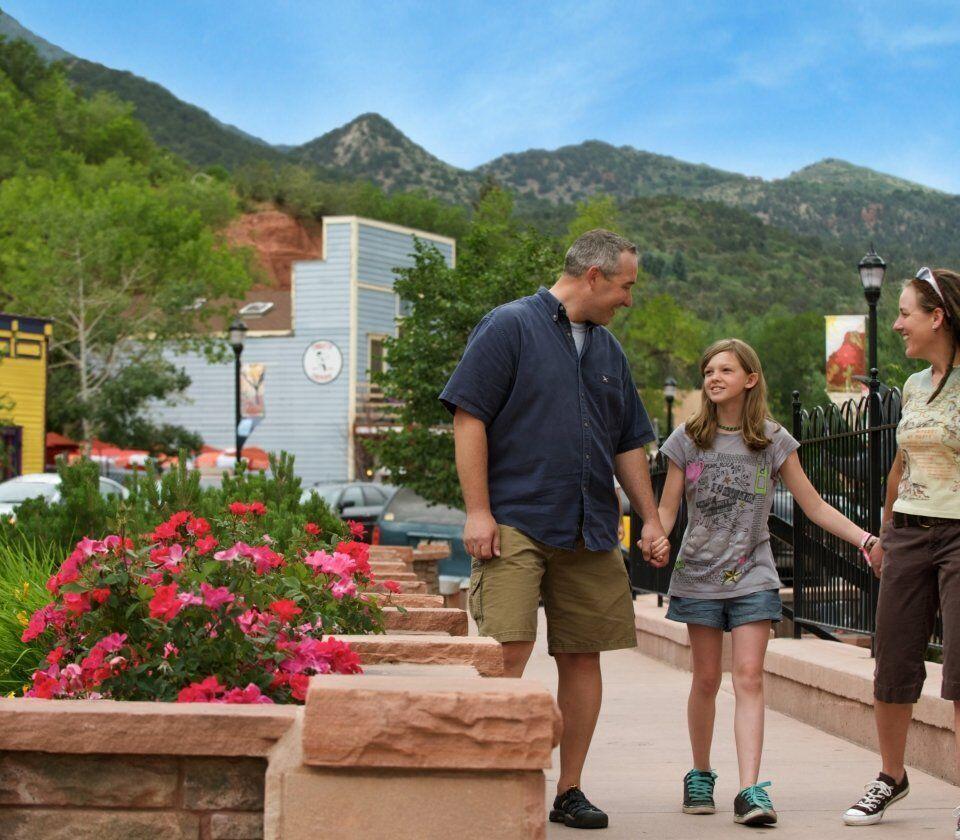 3. Can we eat somewhere during our Cog adventure?
Of course the ultra-cool town of Manitou Springs is full of great restaurants. Pizza, Mexican or Mediterranean—they've got those plus nearly every cuisine you can think of as well as unique shops.  
You can source delicious treats, trail mixes and local Colorado snacks from the Depot's unique gift shop. Souvenir water bottles and canned beverages will quench your thirst –but sorry, please don't bring outside food and drink on the train (water allowed!). 
The town's name, Manitou, comes from the Algonquian word meaning "great spirits" and you should definitely take some time to enjoy the great spirit of Manitou. Discover one-of-a-kind sculptures, murals and art-filled galleries and streets in the town's designated Creative District, take a walk through history at the Manitou Springs Heritage Center or head to one of the town's many beautiful parks and enjoy the famous Colorado weather.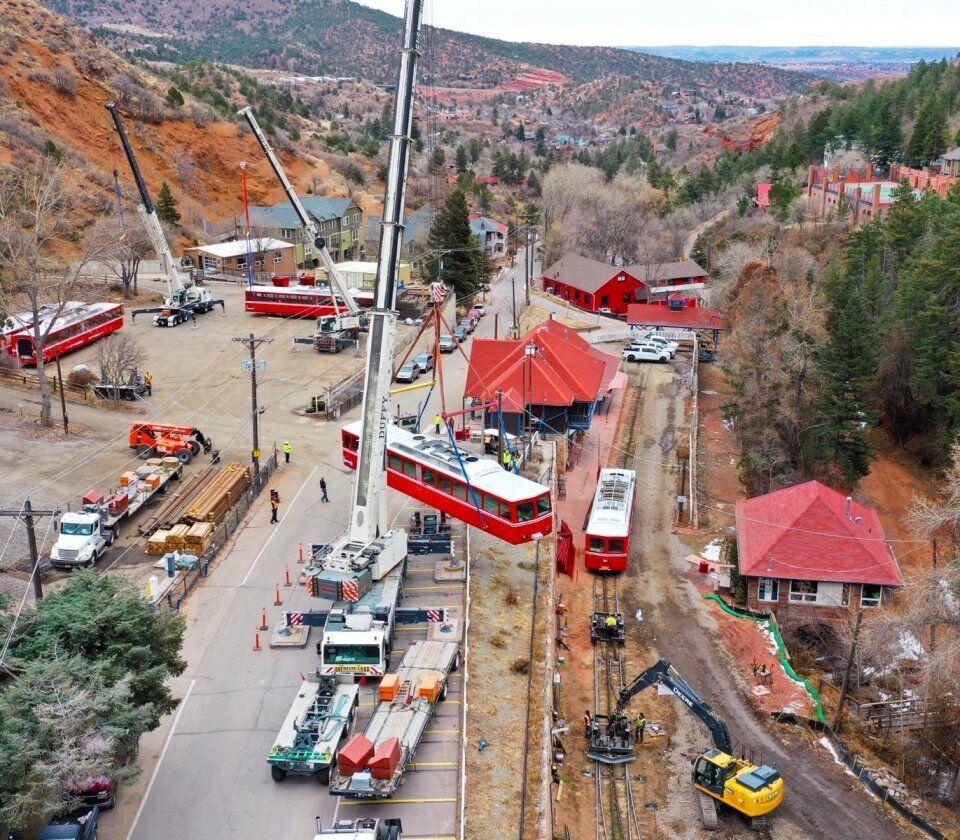 4. How long is the trip—and by the way, what's the route?
The ride to the top of the Pikes Peak Visitor Center is a little over one hour, and once you arrive, riders spend 40 minutes on the Summit before departure, making the ride 3 hours or so.  
Your train ride takes you nine miles up to the summit of Pikes Peak through Pike National Forest, along Ruxton Creek, by Diamond Rock, and through the steep, rocky walls of Englemann Canyon. You'll pass multicolored boulder formations, a striking waterfall. Right after you pass Deer Park, you'll cruise up Son of a Gun Hill at 15.5 mph through a cool canyon aptly named the Icebox. A spooky deserted structure, Halfway House Hotel, has a storied past. Along the way, you'll hear the stories of other historical points and significant people who shaped the region along the way. 

5. Any other cool info about the updated Cog railway?
Did you know the snow removal system there can remove up to 4,200 tons of snow per hour? Or that the conductors might sing at  a certain point on the trip? That the three new cars were ordered from the only cog equipment manufacturer in the world, Stadler in Switzerland?
The railway was converted to run on the Strub system and will run on brand new 22,900 steel ties and a 65 lb. running rail. 
Fall and winter schedules will offer a condensed number of departures that can be seen in the Buy Tickets section. Arrive at least 30 minutes ahead of your departure time, and you'll want some time after you come down to grab a souvenir in the gift shop.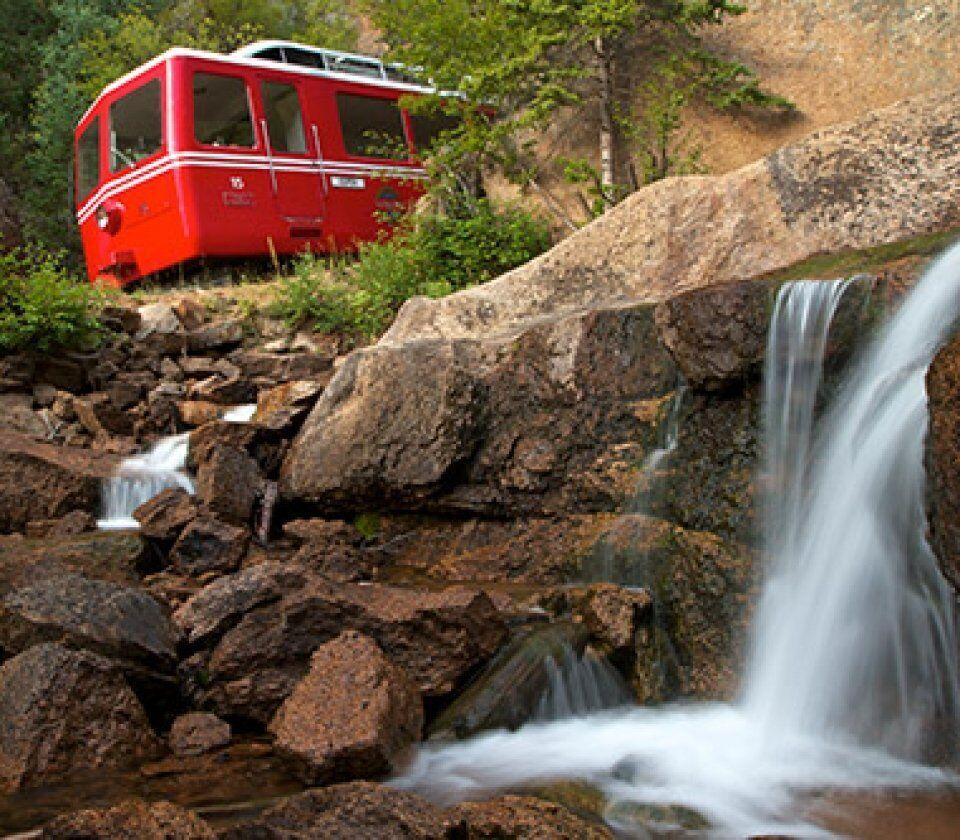 Your Cog Railway experience doesn't begin or end on the mountain, because here you're connected to the legendary Broadmoor resort and endless possibilities for adventure and exploration: mountains, meadows, canyons, more than 300 days of sunshine every year and the natural beauty of the American West with unique retreats and escapes. Not to mention the many things to do in Manitou and Colorado Springs. This is a vacation (or a staycation for Springs folks) that's worth getting on board. Email [email protected].