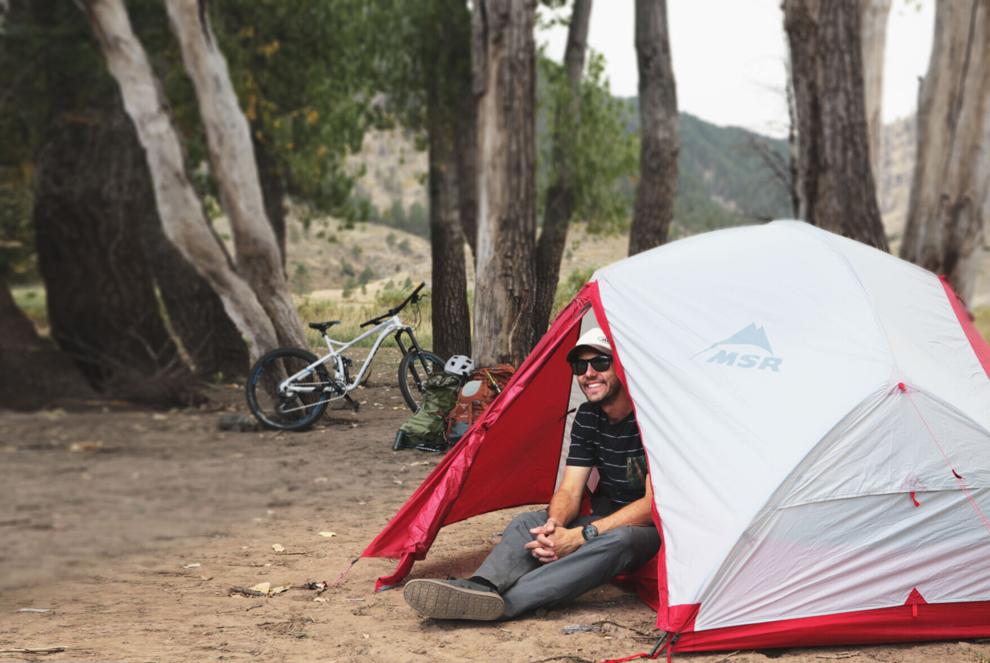 OutThere Colorado and JAX Outdoor Gear teamed up to create a list of destinations to inspire your summer hiking and camping across Colorado, including an insiders' guide to dispersed camping and other attractions.
Always check the Forest Service site for road closures and to ensure trail access for all destinations.

1. Booth Falls Trail: Vail, Avon, Redcliff
Gore Creek Campground in White River National Forest near Vail is a gorgeous destination for those who also want access to amazing views. Several trailheads access the Eagles Nest Wilderness, only allowing for hikers and horses. However, the campsite is adjacent to Vail Pass/Tenmile Canyon trail, which welcomes mountain bikers. 
Booth Falls Trail outside Vail is easily reached from I-70. The hike is only four miles but is of moderate difficulty so plan on a 2–3-hour loop. Dogs must be leashed. 
Hiking near Vail from the Gore Creek Campground allows you to also enjoy many Vail summer events for craft beer and wine lovers, arts, and mountain sports lovers, to mention just a few.
Guided nature walks and hikes can be fun for families to explore the wildlife and wildflowers along the way. You can book at the Nature Discovery Center.
Try the Upper Piney Woods Trail for waterfalls and lake views—but you'll need a four-wheel drive vehicle to get to the trailhead—a 45-minute drive for a six-mile loop. Get there early as the hike gets crowded by about 11 a.m.
Dispersed camping near Vail in the White River National Forest is available near the eastern portion of the Eagle-Holy Cross Ranger District surrounding the towns of Vail, Avon, and Redcliff, and includes areas on the east side of the Holy Cross Wilderness and the west side of the Eagles Nest Wilderness. There are several options near the Booth Falls trailhead. 
Make sure you don't set up within 100 feet of the water or independently of the existing sites to keep your environmental impact low. And as always, follow leave-no-trace principals, pack-in and pack-out and make sure you have a backup plan if you can't find a site before nightfall.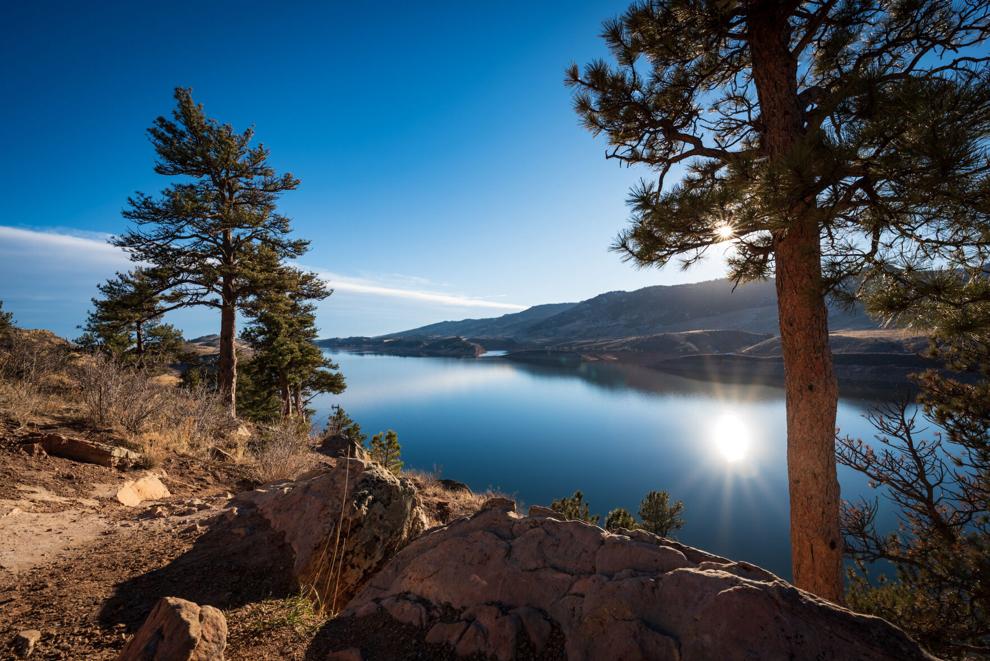 2. Lory State Park/Horsetooth Reservoir
If you want an easy drive to a hiking/camping destination near Fort Collins try Lory State Park in Bellvue, Colorado. It's just west of popular day trip Horsetooth Reservoir. For camping, you're facing about a three-mile hike to the 6 back country campsites (there is no other camping available in Lory). Reserve well before—this is a popular destination and can book six months in advance. 
Watch out for your puppies—keep them on leash to keep them safe from rattlers.
Because it's so close to Old Town and CSU, you might want to plan for a midweek visit to avoid the weekender crowds.
Back country sites can be booked at 1-800-244-5613 or check cpwshop.com. 
For up-to-date trail closures, visit COTREX or by calling the park at 970-493-1623. The Valley Trails and Shoreline Trail are easy beginner hikes without much elevation gain.
The hikers, runners, horseback riders, and bikers in your crew will love the 26 miles of trails—on the west side of the park, you'll access coves and bays of the reservoir.
Those with horses are welcome—however the parking spots are a bit tight for longer trailers. 
Packing in and packing out to reach the backcountry sites might be a challenge if you are staying longer than a few days, there is no water source at the back country sites. Call the park to get tips on what to bring and what's not allowed.
Power boaters can launch craft at Horsetooth Dam boat ramp about two miles away; Kayakers and canoeists should park at the North Eltuck Bay parking lot.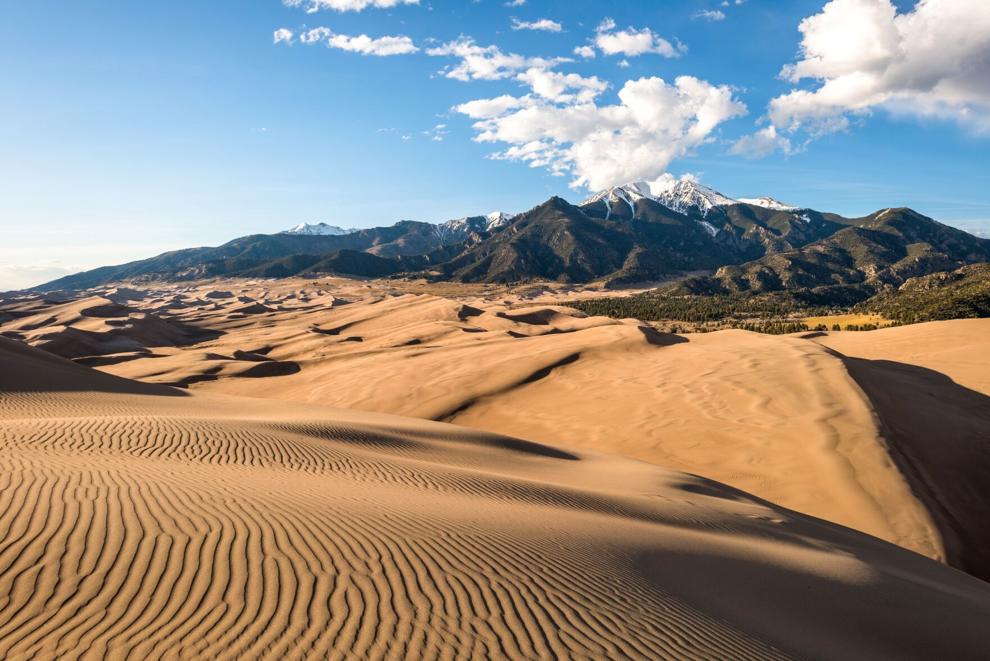 3. Zapata Falls: rare birds and an option to tour the tallest dunes on the continent
Zapata Falls is in the Great Sand Dunes National Park & Preserve. Located in the San Luis Valley near the base of the Sangre de Cristo Mountains in Alamosa County, it's about three hours from Colorado Springs; Five hours from Fort Collins and four hours from Denver.
Hike: It's only about a half-mile long but is mildly steep; if you want to see the falls, which has around a 30-foot drop, you'll have to climb rocks and fjord a stream. Keep an eye out for the black swifts darting about—this spot boasts one of the only known breeding grounds in the state for the birds. 
Know before you go: You must reserve a spot among the 86 campsites available at Pinon Flats Campground. 
Dispersed camping notes: The park is next to Bureau of Land Management lands which will offer a few options for dispersed camping. If you choose that option:
Make sure you use existing campsites and don't build new fire rings. 
Pack out all refuse and the ashes from your fire if you can. 
Camping 100 feet from water allows you to be environmentally conscious: water is precious here and the flora, fauna, and soils near it will be more sensitive to your presence no matter how careful you try to be.
Make sure the fire is out before you leave.
If you're hiking in the flats, bring lots of water to traverse the tallest sand dunes in North America, especially later in the summer. 
Keep in mind, sand temps can get up to 150-degrees F in the summer so maybe forego the Birks or Teva sandals for the trip. To get to the dunes, you'll need to cross Mandano Creek, which in the spring, may have you splashing through at most, a few inches of water or none at all.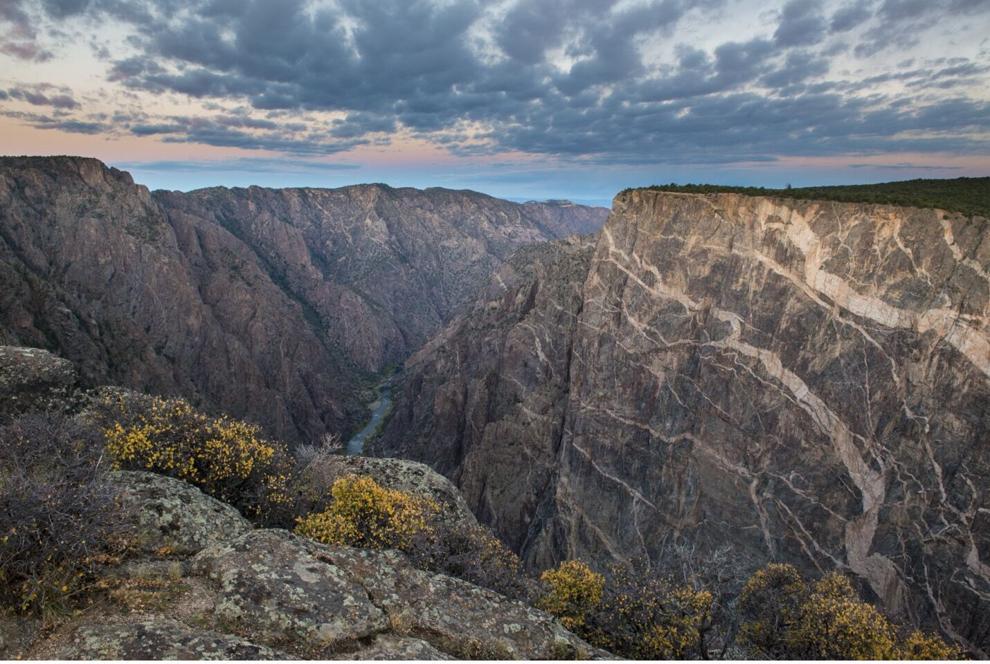 4. Warner Point Nature Trail in Gunnison National Park: Wildflower Central 
Head out to Crawford, Colorado in Montrose County and take the 1.5 mile, easy Warner Point Nature Trail. This may get a bit crowded on the weekends but there are many other trails in the area. Oak Flat Loop Trail or Painted Wall View Trail get high marks for both views and easy-to-moderate loops. For a longer hike, the 2.9 mile loop to Exclamation Point features beautiful wildflowers and takes approximately 1.5 hours.
Cost: You'll pay $25 per vehicle at the entrance of the Black Canyon of the Gunnison National Park, or if it becomes one of your favorites, buy a park-specific annual pass for $45. 
Guides: Pick up a trail guide at the High Point Overlook or South Rim Visitor Center. Pets are not allowed on this one so please leave Bailey at home. Great views of the river, and the canyon up top are worth the trip. Michigan Bob from Trip Advisor had two hot tips worth mentioning when visiting the North Rim region of the Black Canyon. Thanks, Michigan Bob!:
"If you are coming from Gunnison, do make sure you have at least a half tank of gas, since you won't find any gas stations along the route."
"This is open range country, and you might even find yourself part of a cattle drive going right down the road as you approach the park."
Camping: Big Cimarron Campground is about a 20-minute drive from the Black Canyon of the Gunnison National Park and 20 miles east of Montrose.  Located along the Big Cimarron River, half of its 10 campsites are by the river's edge. You can use the area's OHV trails or hiking trails for an easy day at the campsite.
Significant closures are planned along Route 50 this summer so check here to make sure you plan an alternate.
Pack in your own drinking water or source it two miles south at the Silver Jack Campground near Ouray, which is a larger campground (60 campsites) and a good option if you get to "Big Cim" too late to score a water-side site. It's three loops offer wooded sites and the Silver Jack Recreation Area offers motored options as well as tons of trails for hikes of every skill level.
For both sites, bring everything you need because there's nary a general store within a reasonable drive.
This is bear country so be aware of how you store your food. 
Camping is $12 per night, there are no reservations, first-come, first serve.
You'll need a four-wheel drive vehicle when dry but most "roads" here are impassable in heavy rains. Sites are mostly unshaded but all feature awesome sunsets and privacy. Remember to bring everything you need and pack everything out-no trash, restrooms or crowds mean you're solely responsible to leave no trace.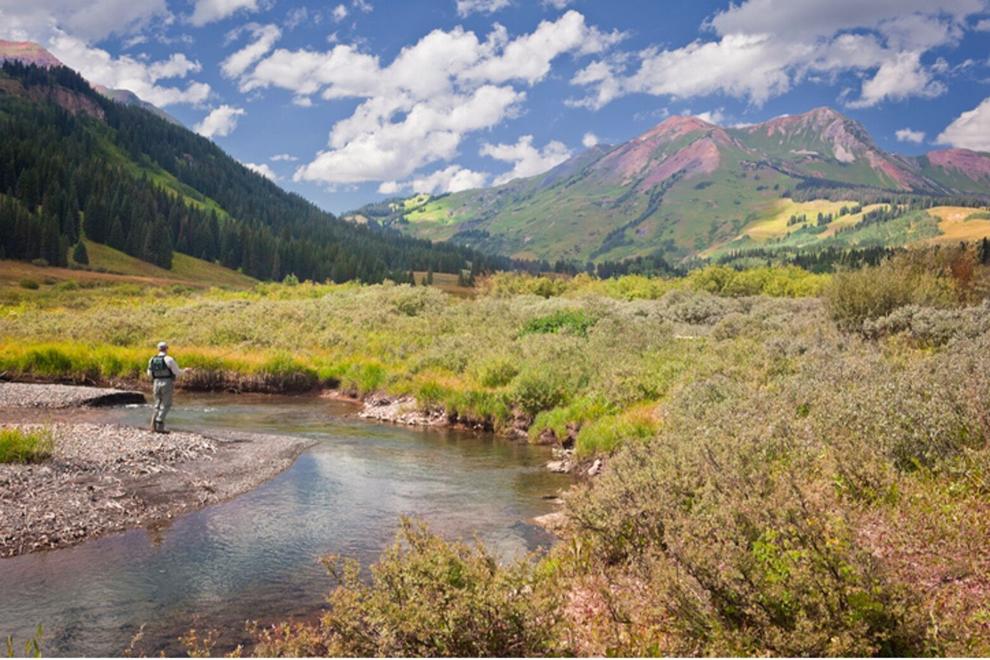 5. Washington Gulch Trail: Crested Butte and environs 
This trail is popular with mountain bikers so be aware if you're on foot. This is a 7.5-mile loop, so keep that in mind with skill level of younger kids. Keep pups on leash and be sure to stop at the overlooks to see the gorgeous wildflowers from July to September. 
Crested Butte is a cute little town—local recommendation is you should pop into Last Steep Bar and Grill. The owner is from Kansas City, so they have KC BBQ, crab cakes and fish tacos plus a fun atmosphere. A favorite place is the Sunflower Communal Kitchen for small plates with a chef who sources farm-to-table, creative cuisine perfect for unwinding after your hike. Try the Bolognese for a small plate that's still hearty and rich.
Gothic Campground in Crested Butte is a Forest Service campground about two miles past the tiny town of Gothic. Try to plan on a few hikes near Schofield Pass—Schofield Pass Road to Crystal Mill near Carbondale is a 6.3-mile loop of difficult terrain but dogs are allowed.  
Dispersed camping near Carbondale, Gothic, Crested Butte abounds but you'll need to find new spots—several popular dispersed sites near Crested Butte are banning dispersed camping to protect the environment. Officials will provide signage when there are no campsites available but make sure you have a back-up plan. 
Designated camp sites will be marked with a two-foot-tall 6x6 post. Attached to the post will be a camping symbol along with an associated site number. Permanent metal fire rings will also be installed at each designated site.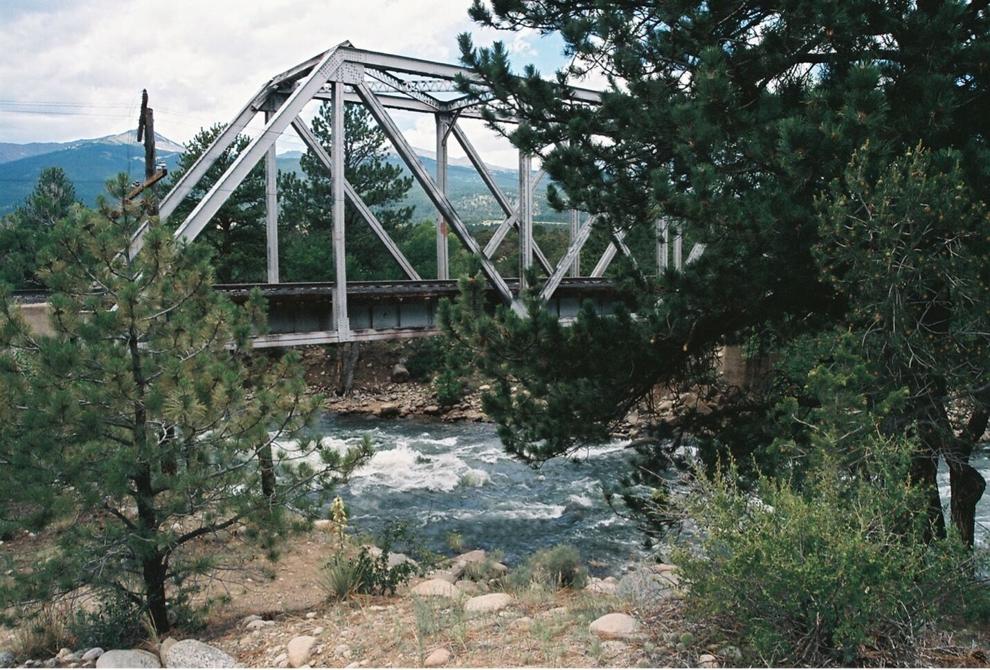 6. Ptarmigan Lake Trailhead: Buena Vista
Collegiate Peaks Campground off Cottonwood Pass near Buena Vista is a local favorite for Colorado Springs (only about two hours away) and Denver hikers. 
Eleven miles west of Buena Vista and near the top of Cottonwood Pass along the creek, two of the sites are first come first served; most weekends are booked at the reserved sites as of this writing but if you want a mid-week escape, you're in luck. The sites are shady and surrounded by awesome trails.
Ptarmigan Lake Trailhead is stunning, with a lake view and a six-mile loop that's moderate, with no shade, though. Get there early—it's popular with the summer Saturday day trippers from Denver (about two hours away).
The Collegiate Peaks Wilderness hiking areas include all kinds of terrain with dispersed camping available along Cottonwood Creek up the Pass—a very well-loved destination, make sure you head out early to score a spot for the weekend. Brown's Pass Hartenstein Lake Trail is a great, challenging hike with rocky areas and a steep section for the first two miles of its six-mile length.
There are 12 fourteeners in the county—all accessible from Buena Vista. These are a totally different endeavor than a leisurely day-hike—make sure you do your research.
Early and late season hikers need to take special care—weather at 14,000 feet can change quickly, and become quite dangerous if you're not prepared, such as potential lightning. Always remember, staying hydrated is crucial.
If you're new to hiking or camping, make sure you talk to the specialists at JAX Outdoor Gear. The passionate crew at the stores there will have even more insider information for you on locations, gear, tips, and more. There are so many beautiful wilderness trails and campsites across Colorado, make a plan for the right gear and knowledge to enjoy every trip.