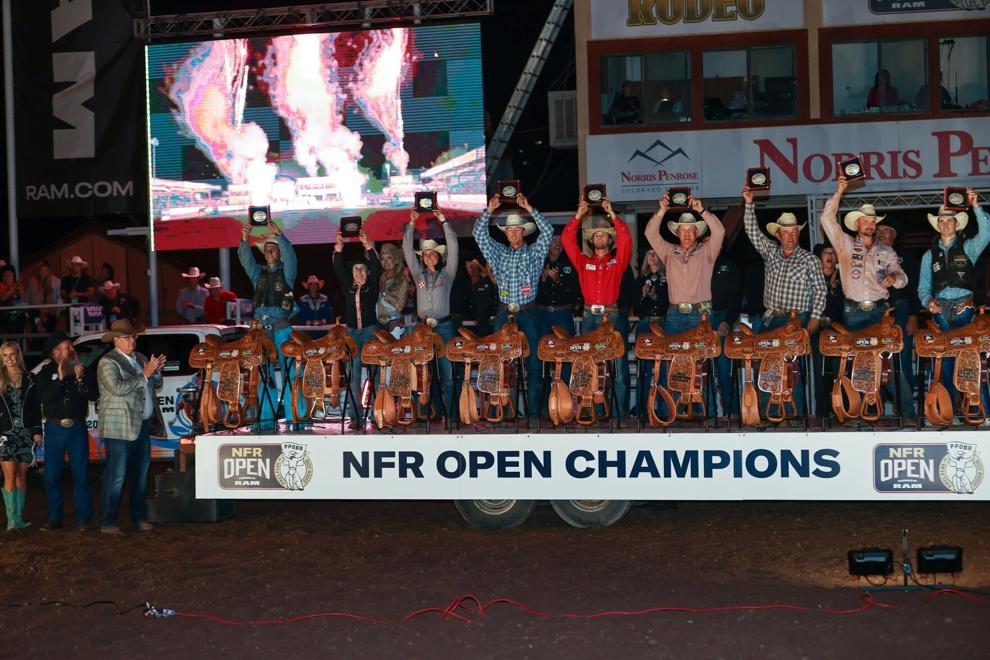 Get your tickets for the NFR Open at The Pikes Peak or Bust Rodeo, powered by RAM, now! Purchase them online for your spot at the competition featuring ProRodeo World Champions and rising stars from across the U.S. and Canadian Circuits and Mexico. There will be more than 200 contestants wrangling for over $1 million in payouts from July 11-15. That's five days and six competition rounds, with the crowning of national circuit champions – key for those trying to qualify for December's 10-day Wrangler National Finals Rodeo in Las Vegas – on the final day.
Presented by: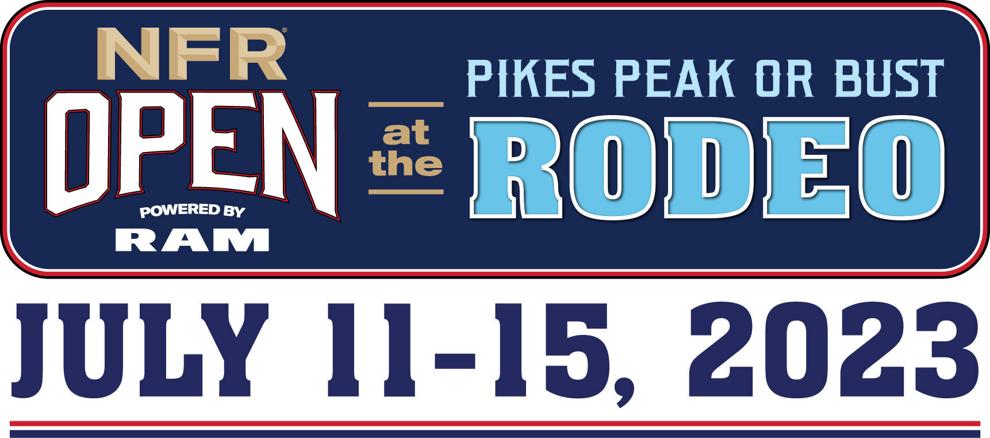 "The NFR Open is one of the most significant rodeos of the year," said Tom Glause, CEO of the Professional Rodeo Cowboys Association. "Pikes Peak or Bust Rodeo and the Colorado Springs community made this an outstanding rodeo in 2022 and we are excited to build upon that momentum in 2023."
"This year's Rodeo is going to be incredible, with the top talent in the sport coming here to compete," said Scott Johnson, Pikes Peak or Bust Rodeo board president. The addition of two performances gives families and working folks more opportunities to come enjoy this with us. And from what I hear, the national champs from Mexico are coming to take home the title. It is going to be another great one."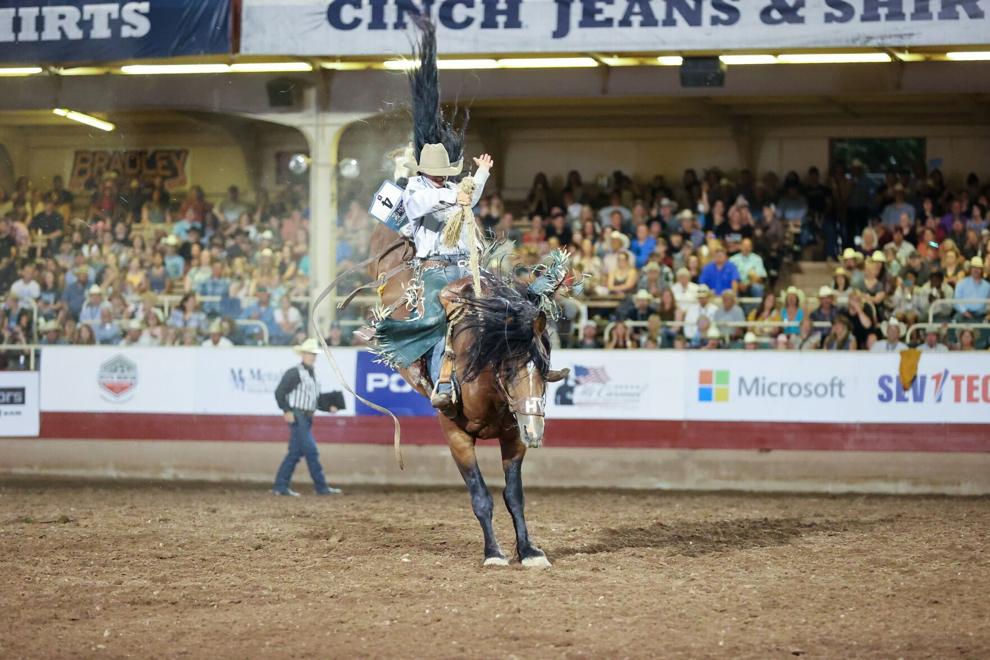 As in all years since 1946, proceeds from the Pikes Peak or Bust Rodeo will support local military and their families with quality-of-life initiatives. Colorado Springs is home to a great many active duty and retired military, with the U.S. Air Force Academy, NORAD/USNORTHCOM, U.S. Space Force, Schriever Air Force Base, Peterson Air Force Base and Fort Carson right in its backyard.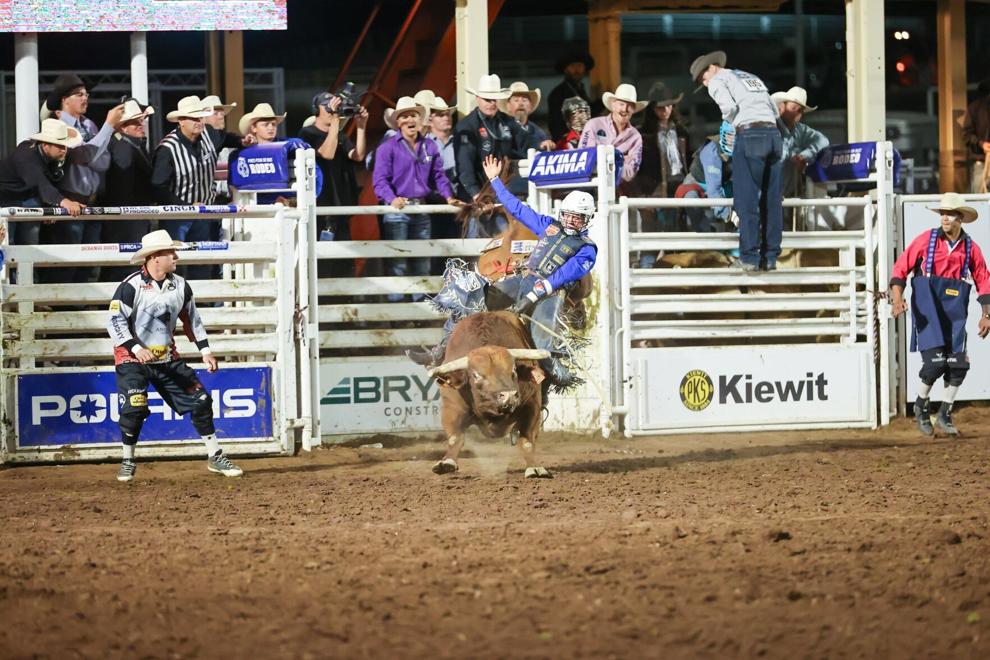 "It's our pleasure to welcome people from all over the United States, Canada, and Mexico to Colorado Springs – Olympic City USA as we celebrate the exciting and fast-growing sport of professional rodeo," said Mayor John Suthers. "The NFR Open at the Pikes Peak or Bust Rodeo brings together the very best athletes in the sport, while celebrating the second oldest event in our community. Colorado Springs is the perfect place for this 'can't miss' event."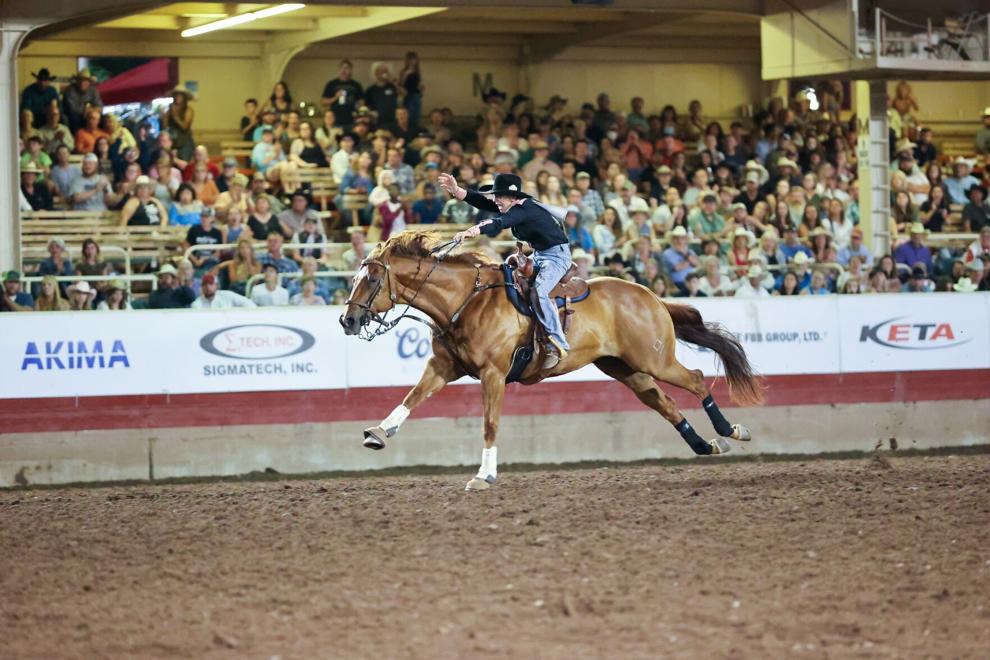 The edge-of-your-seat entertainment of eight contested events – from Bareback Riding to Steer Wrestling, Team Roping, Saddle Bronc Riding, Tie-down Roping, Breakaway Roping, Barrel Racing and Bull Riding – will unfold at the scenic Norris Penrose Event Center. Like the Pikes Peak or Bust Rodeo, which has been a tradition since 1937, the venue has historic significance.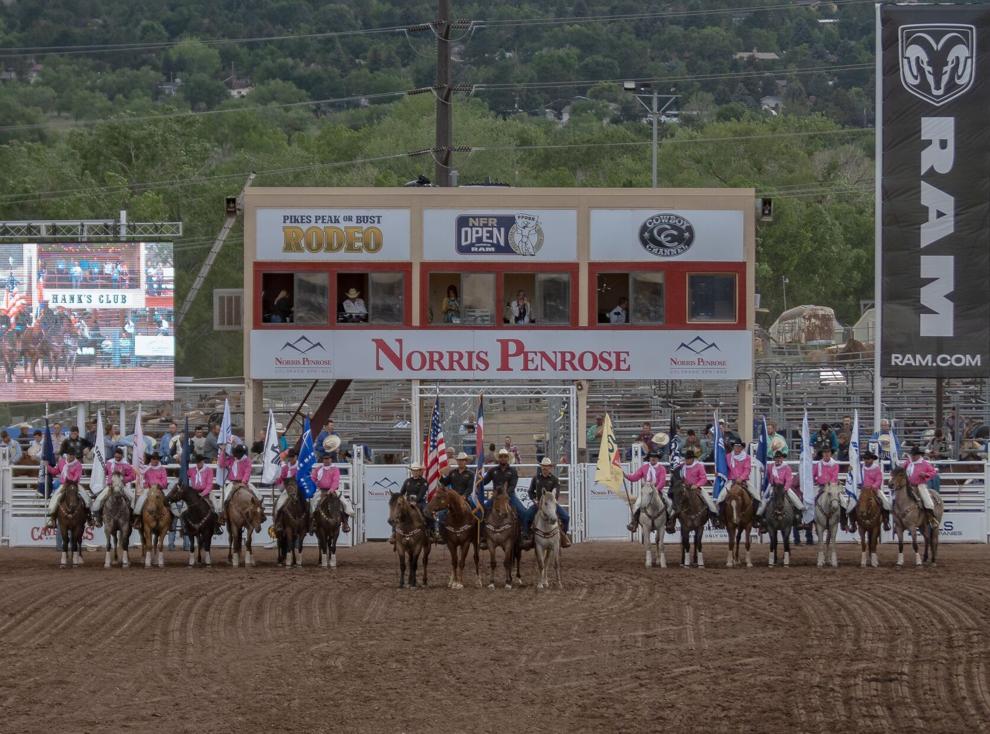 More performances, more fans, more fun!
The Pikes Peak or Bust Rodeo is one of the most eagerly anticipated annual events in Colorado Springs, playing to sell-out crowds year after year. This year, a Tuesday evening and Friday matinee were added to the schedule, to offer a total of five evening performances (Tuesday to Saturday) and two matinees (Friday and Saturday). Come early – grounds open at 10 a.m. for noontime matinees and 4 p.m. for evening performances at 7 p.m.– and stay late. Parking is free, and first timers and long-term fans – of every age – will find that there is something for everyone at the rodeo!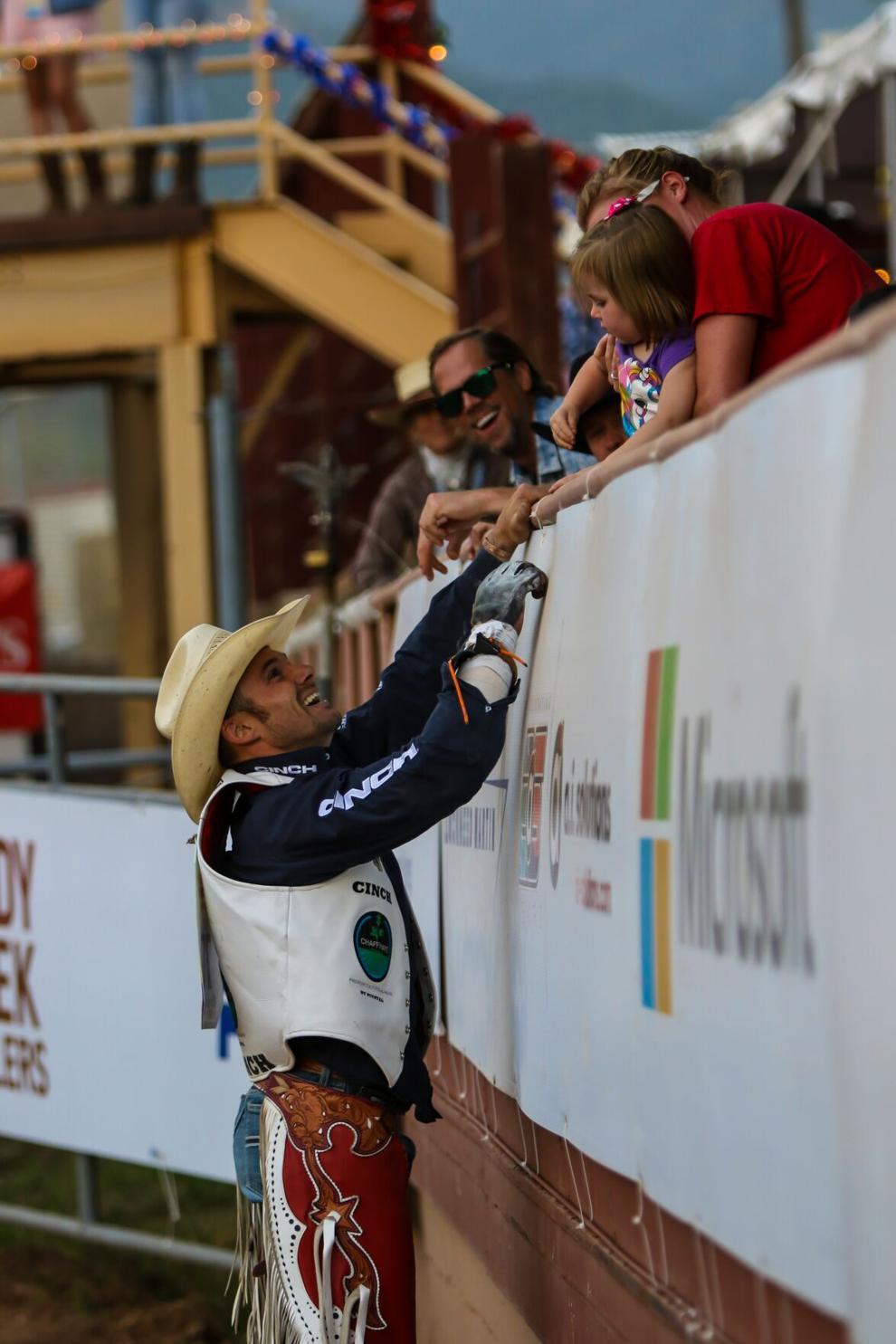 There will be pony rides, longhorns, a barrel train, a petting zoo, roping demonstrations and a horse-drawn wagon, food, beverages and apparel vendors. In keeping with the Western spirit, you can ride a mechanical bull (see the waiver online) and pan for gold. Family-friendly fun awaits at the Pikes Peak or Bust Rodeo Fan Zone, along with a Beer and Wine Garden, and live music and dancing for adults in the Coors Roadhouse Saloon for after-the-rodeo enjoyment. Cover tunes, classics, modern, country, rock, pop and acoustic music are yours for the listening!
And let's not forget about the Mutton Bustin' event for 4- to 9-year-olds up to 50 pounds. You can fill out a registration form and read Frequently Asked Questions online. Onsite registration is available as well. Preliminary rides cost $15.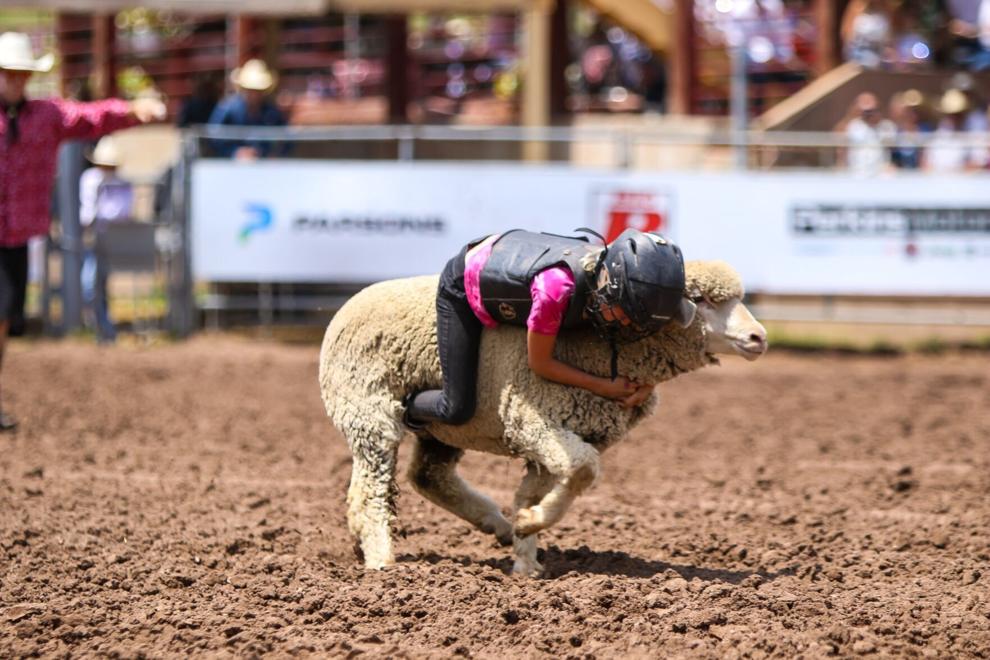 Cowboys and animals – tough and talented, amazing athletes – are the stars of rodeo. They have a large supporting staff, including Announcers Boyd Polhamus and Bob Tallman, Bullfighters Beau Schueth and Ethan Johnson, Barrel Man Gizmo McCracken, Specialty Act Rider Kiesner, Pikes Peak Range Rider Pivots and Rangerettes, Girl of the West Makena Norton, contractors, secretaries, timers, pickup men, chute laborers, rodeo producers and hundreds of volunteers (known as Ramrods) servicing the front of house and serving as greeters, ushers and security. Each and every person involved in the Pikes Peak or Bust Rodeo shares in the goal of making this year's rodeo a resounding success!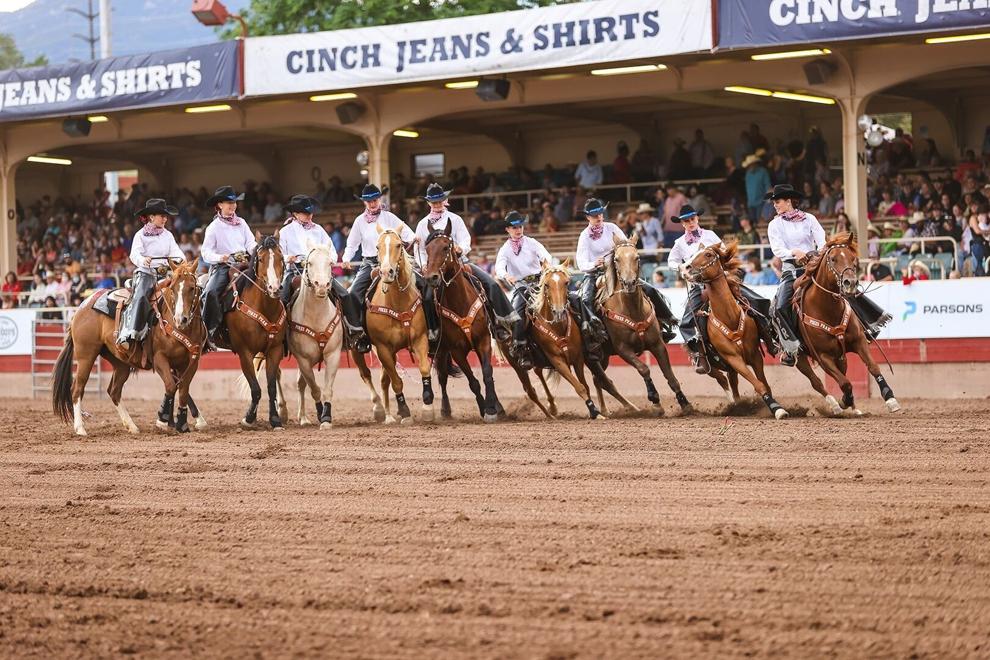 This year's performance sponsors include:
Tuesday, July 11 – U.S. Army SMDC & MDA Night, Sponsored by Zivaro.
Wednesday, July 12 – Ft. Carson/4th Infantry Division Night, Sponsored by Northwestesrn Mutual.
Thursday, July 13 – First Responders and 302nd Airlift Wings Night, Sponsored by UC Health.
Friday, July 14 – Matinee: Guard/Reserve Units and Educators and Evening: Space Night, Sponsored by The Boeing Company.
Saturday, July 15 – Matinee: U.S. Air Force Academy, Sponsored by USAA and Evening: NORAD/USNORTHCOM Night, Sponsored by Lockheed Martin.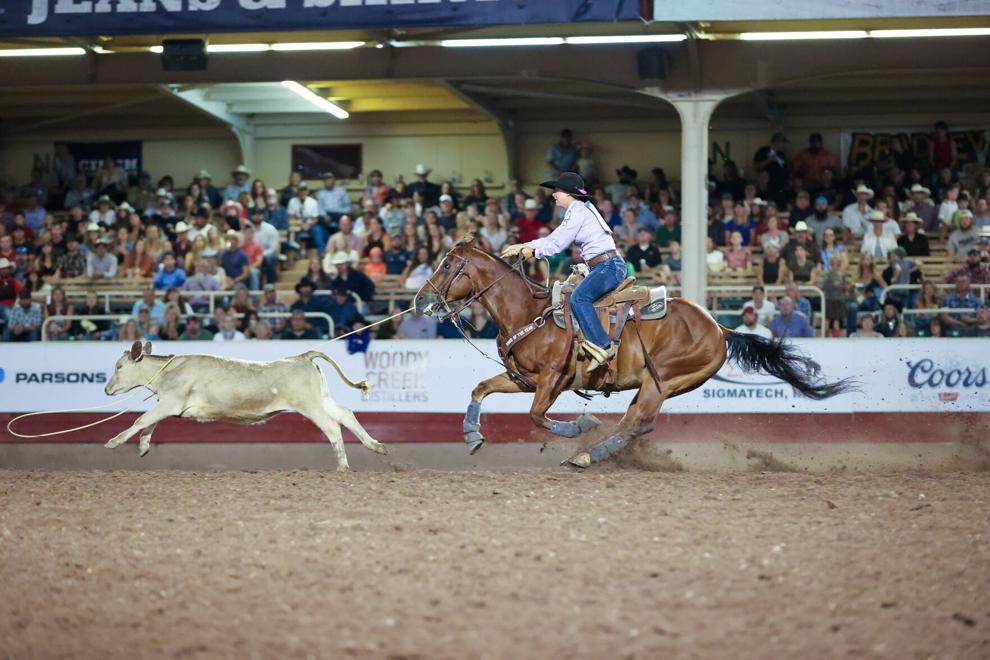 Wholesome entertainment for the entire community!
There is a reason rodeo has been a tradition in Colorado Springs for 86 years; it is as sport and a lifestyle. Be a part of the action at the Pikes Peak or Bust Rodeo. Get your ticket(s) today! (To get "rodeo ready," download a free poster!)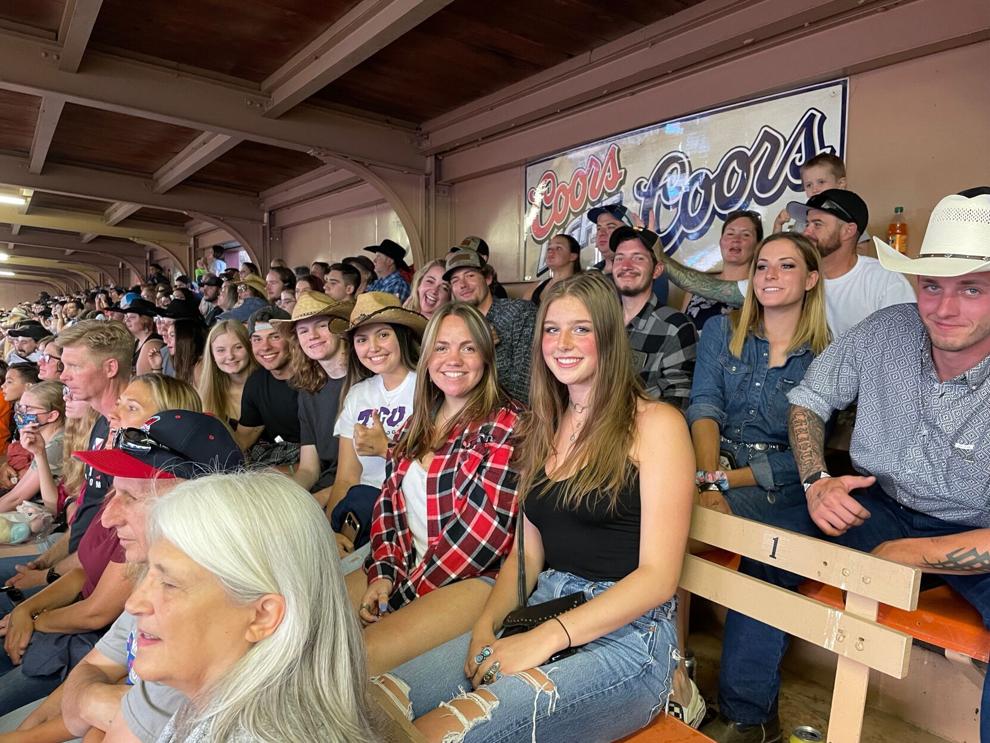 PLUS ...
Mark your calendars for more events!
June 2: Pikes Peak or Bust Rodeo Concert
Nashville recording artist Cody Cozz will headline the Pikes Peak or Bust Foundation event at 6 p.m. at the Norris Penrose Indoor Event Center. Exit West will be featured.
June 21: Colorado Springs Western Street Breakfast
Celebrate Colorado Springs and its deep-rooted Western heritage and support local military members and their families at a fun, festive and friendly event from 5:30-9:00 a.m. The cost is $5 per person for pancakes, eggs, coffee and juice (children under five eat free). Entertainment will be provided by the Flying W Wranglers, Exit West, students from the Colorado Springs Conservatory and the Sweetwater Native American Hoop Dancers.
July 8: Rodeo Parade
It's back … and better than ever! The rodeo "takes it to the streets" in downtown Colorado Springs with clowns, a marching band and horse-riding gunslinger! Plus, awards for best float, riding group and horse-drawn. Do not miss this fundraiser to assist local military and their families. More information to come!