The only designated natural rock crawling park in Colorado is located a few miles southwest of the Town of Rangely. Lucky members of the Rangely Rock Crawling Club – and OHVers who come to town just for the thrill – can access one of the largest areas in the country to climb – more than 560 acres of natural terrain designated by the Bureau of Land Management as a four-wheel drive park. Rangely is OHV-friendly – most residents own at least one. Visitors and residents alike can hop on an OHV and ride to the trails and Rock Crawling Park on any street in town, except Main Street, which is a state highway. (Main Street can be crossed, but not ridden up and down.)
Presented by: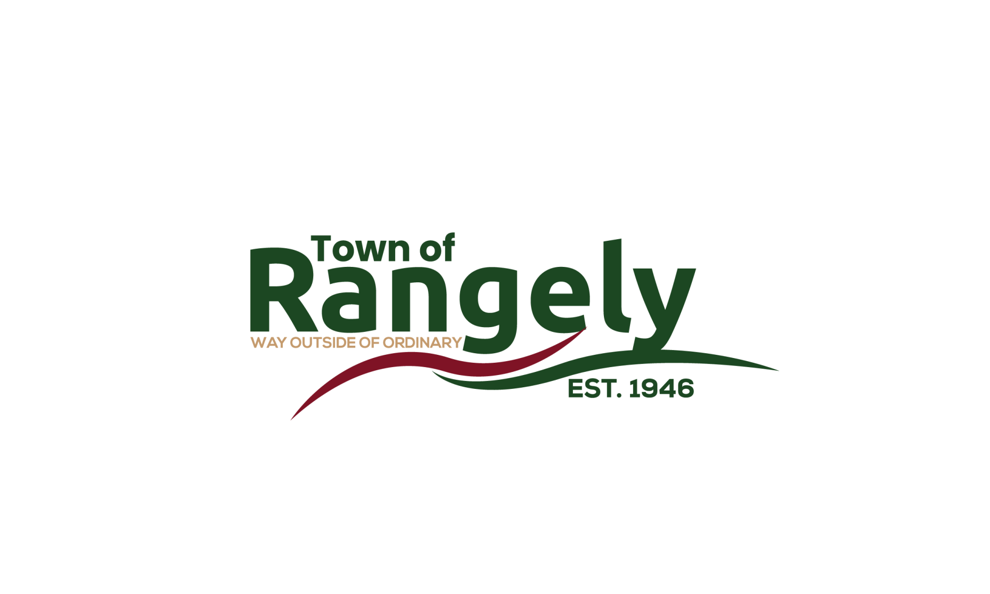 Rangely offers a well-developed OHV trail system for off-highway vehicles (dirt bikes, all-terrain vehicles [ATVs], utility-terrain vehicles [UTVs], side by sides [SxS], three wheelers and buggies, and 4X4s, as well as plated, street-legal vehicles, full-size 4x4s or plated motorcycles when operating on public lands and/or OHV-designated trails in Colorado). It is not surprising that the town is "Colorado's Tire Capital"
"One of the best perks of living – or visiting – Rangely is that all roads lead to trails – 360 degrees from town in every direction," said Chamber of Commerce Board Member Shawn Morgan, who also serves on the ROAR event board. "My son and I hopped on our dirt bikes yesterday and took a 30-mile ride. Visitors can park at their hotel or campsite and do the same thing. If you have an OHV or Rock Crawler, Rangely's the place to be!"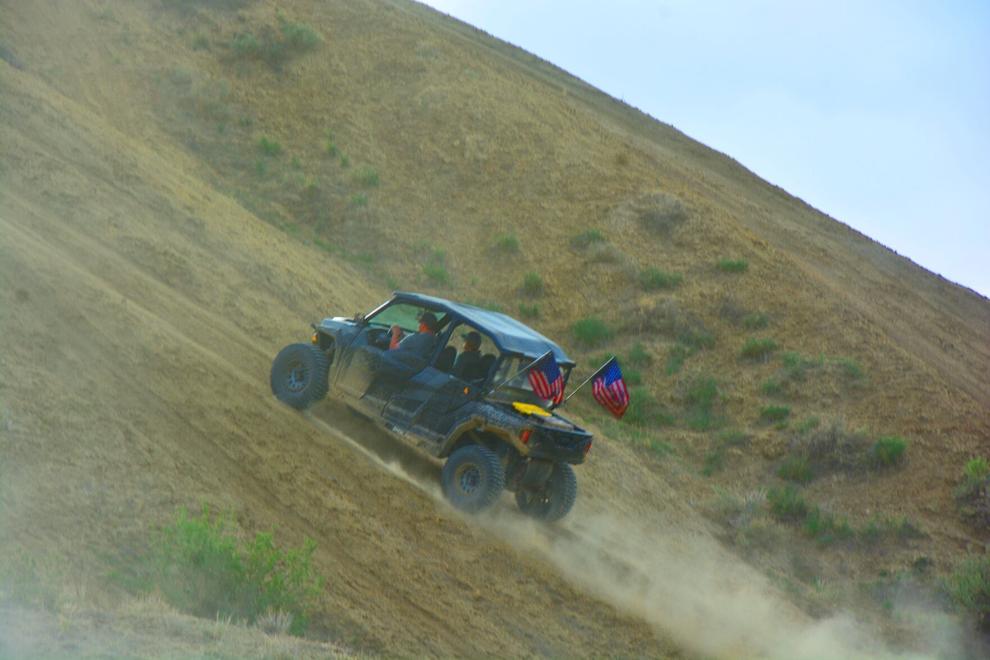 In Colorado, an OHV sticker must be issued by the State to ride on federal lands. The permit can be purchased at Rangely True Value located at 105 W. Main Street or online.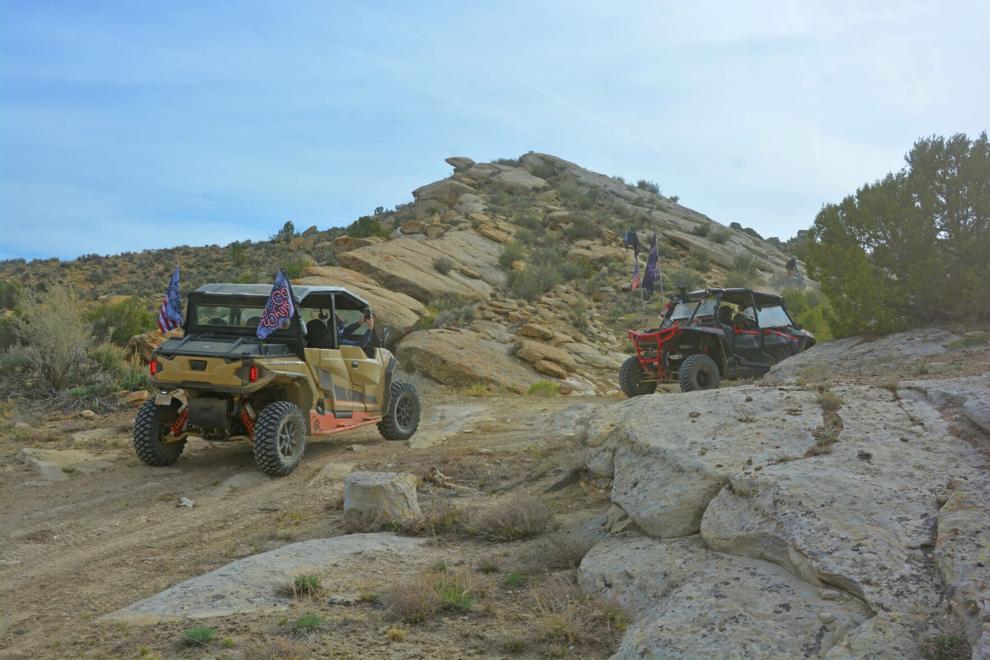 Inch along for immeasurable pleasure!
Entrance to the park is free for rock crawling as well as four-wheel drive enthusiasts ready to take on the trails, which is divided into four sections - Megasaurus, Chain Break, Poison Ivy and Willy's Way – ranging from easy to difficult. There are two types of rock crawling tracks in the park: trails – long, sinuous track along shelves, and playgrounds – shelves of rock with multiple challenges.
Slow speed and careful, precise driving are required for this extreme form of off-road driving, in which drivers pilot their vehicles over rough terrain. Driving locations include boulders, mountain foothills, rock piles, and mountain trails, with drivers often driving up, down, and across obstacles. It is important to take all sections seriously.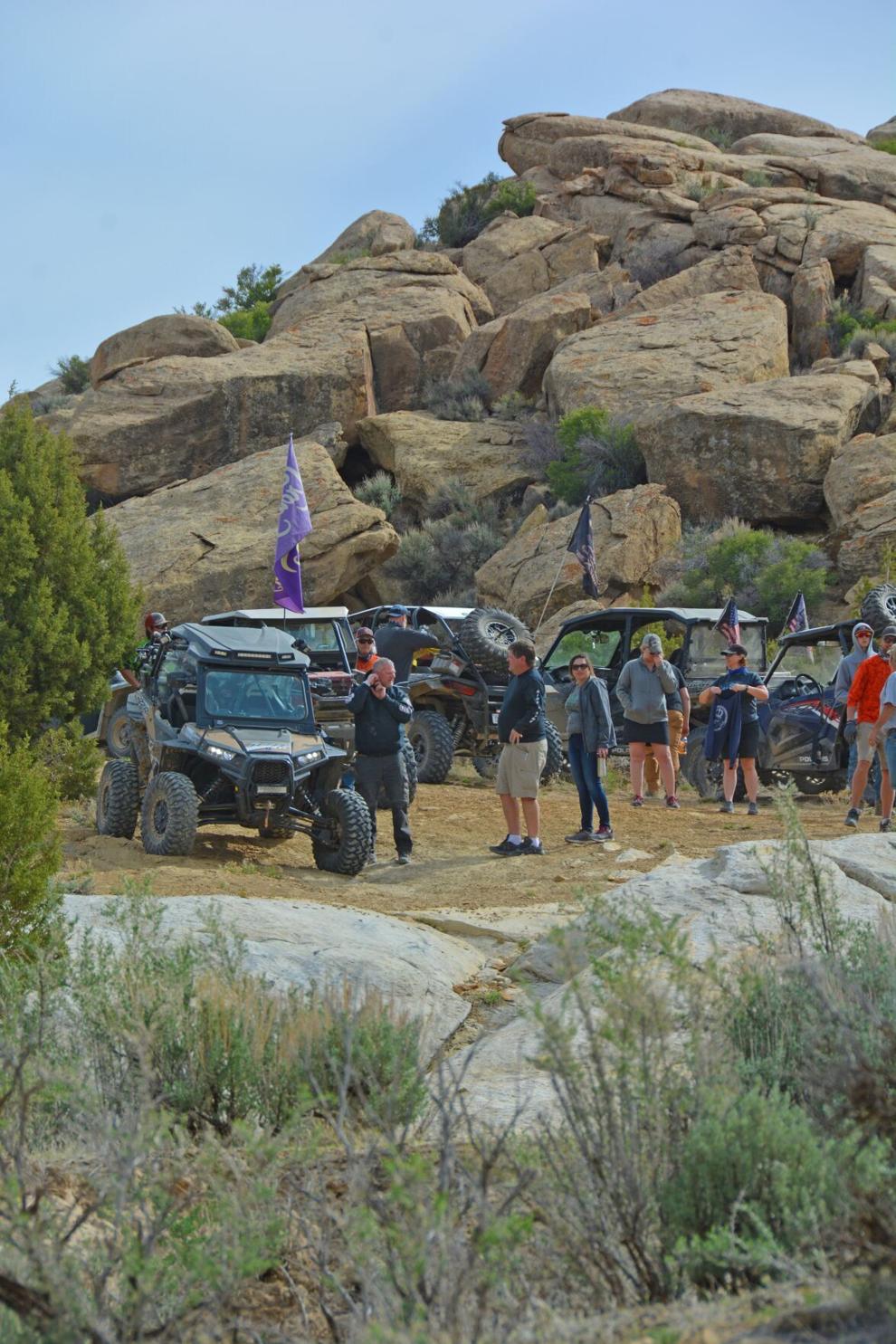 ROARing with Approval 
This year's three-day ROAR OHV Adventure Rally, held from April 28 to May 1, 2022 brought the largest crowd in event history! Participants (who all obtained an OHV Permit to free ride through the surrounding land) enjoyed a Rider Meet 'n Greet, OHV Expo, Riders Meeting, Guided Ride, Shrimp Boil, Night Ride, Poker Run, OHV Rodeo and Open Riding.  
Event sponsors included Jones Paint & Glass, Leisure Solar, NAPA, Rangely Trash, R&R Motor Sports, Rocky Mountain ATV, Silver Sage RV Park, Vengeance Powersports and WARN.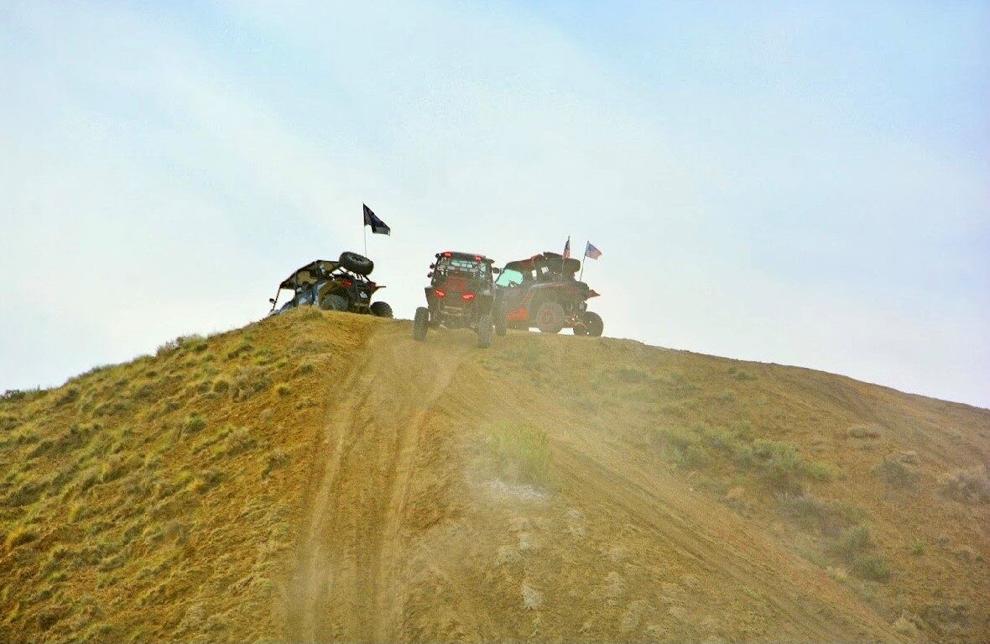 Getting there is half the fun! 
Directions to the Rock Crawling Park: From highway 64 on the west side of Rangely, turn south on River Road. Proceed until the road curves into County Road 2, and head west 2.1 miles. As the road curves uphill and to the south, turn onto the south side of the park and pull into the parking area with a kiosk. Follow the marked dirt track three-tenths of a mile to the Southeast to the first track entrance.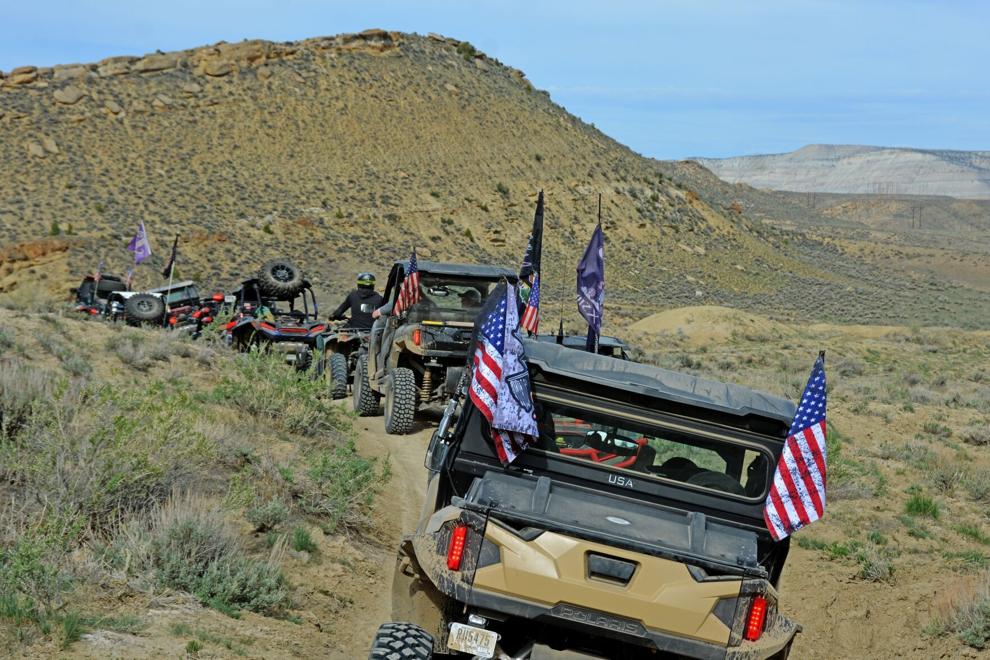 The World of Extreme Rock Crawling is Coming to Rangely Rock Climbing Park!
This summer – July 9-10 – the W.E. Rock Western Series Round 2 will be held at the Rangely Rock Crawling Park. Drivers and the machines they built will be challenged by the most extreme obstacles course designers can envision. 
Do you want to compete? Do you want to watch? Here is some helpful information, particularly for first-time spectators, and some videos, to start driving excitement! 
Mark your calendars today, and remember to bring your chairs! Food, restrooms and off-road vendors will be onsite. 
Wait! There's more!
After you have parked your OHV, consider enjoying the quiet enclave of Rangely to camp, hunt, fish, and more. You can cool off with a swim in the Kenney Reservoir, shop, dine, or enjoying the town's breathtaking views. 
For information, contact the Town of Rangely at 970-675-8476 or email [email protected]. We are located at 209 E Main St., Rangely, CO 81648. Business hours are Monday-Friday 8 a.m. to 5 p.m. (September 6-April 2) and 7 a.m. - 5:30 p.m. (April 5 to September 3).