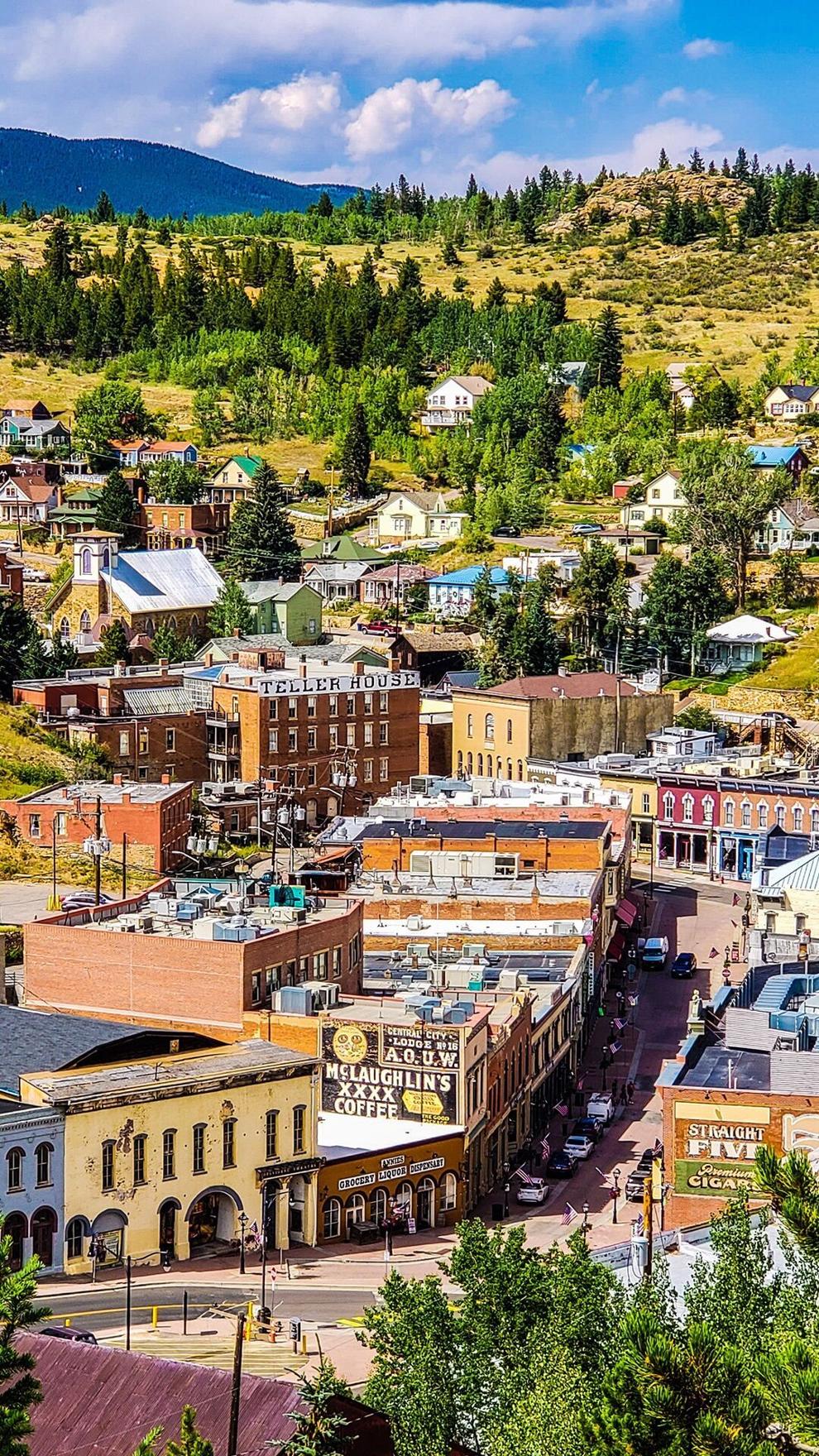 Imagine a friendly, welcoming place filled with Old West history, arts and culture, casinos, a thriving downtown, restaurants, comfortable places to stay, breathtaking scenery and diverse wildlife. You will find this – and more – in Central City, an easily accessible destination less than 40 minutes from Denver (perfect for local Coloradans and out-of-state visitors!)
Presented by:
A Boom Town – Then and Now!
Gold was discovered in Central City, a home rule municipality in Gilpin and Clear Creek counties, during the Pikes Peak Gold Rush of 1859, with the area settled June 12, 1886. Mining records show more than 17,000 mining claims in the southern end of Gilpin County, so it is no wonder that the historic mining settlement came to be known as the "Richest Square Mile on Earth." Much of the bygone era remains in the Victorian architecture and historic buildings that are protected by ordinance on the narrow streets and curving lanes that invite navigation.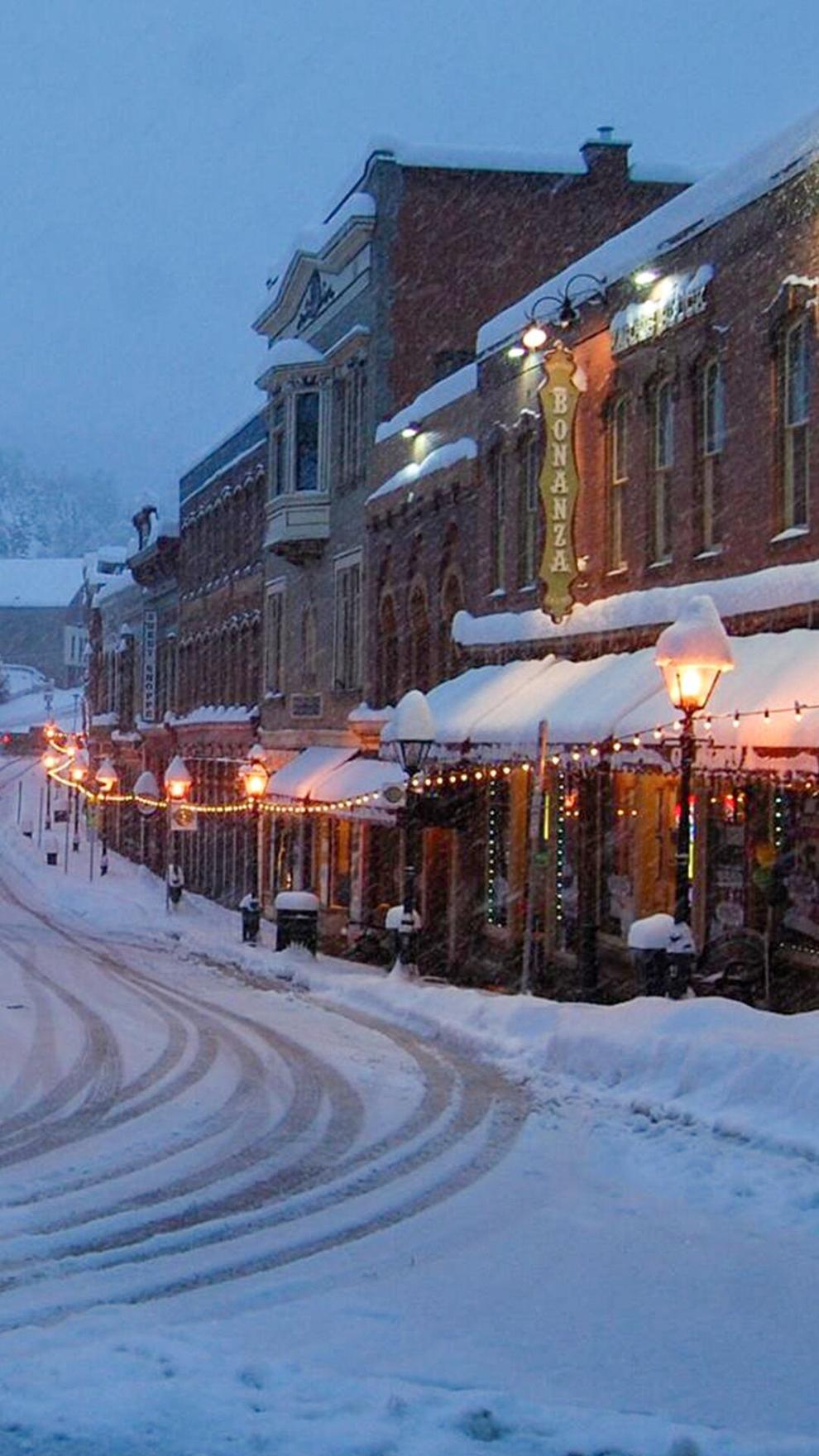 Central City is rich with an abundance of indoor and outdoor activities all year long for visitors of all ages with a myriad of interests.
Six relaxed, low-key casinos – Century Casino & Hotel, Dostal Alley Casino & Brew Pub, Dragon Tiger Casino, Easy Street Casino, Grand Z Casino, The Famous Bonanza Casino – are open 24/7, welcome beginners on up, offering table games, slot machines and virtual gambling. (Taxes collected from gambling – allowed since 1990 by state constitutional amendment – help generate funds for historic preservation and local improvements.)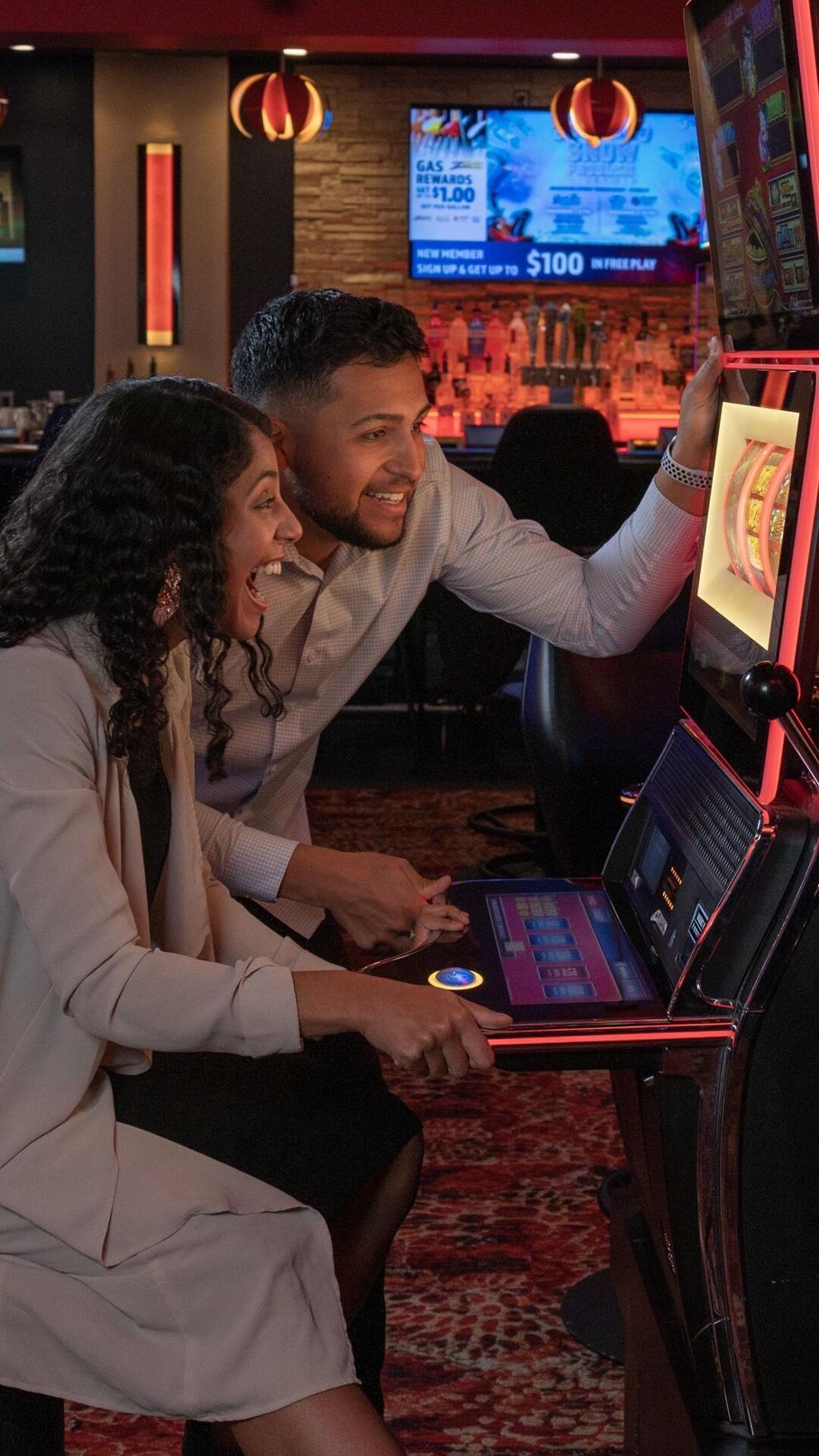 A lively arts scene buzzes in this Colorado mountain town, too, thanks to residents that include actors, artists, dancers and performers. The Central City Opera House, a jewel-box theater circa 1878 that features stunning architecture and ideal acoustics (designed by Robert Roeschlaub), is home to the fifth-oldest professional opera company in the country, and the Gilpin Arts Association Gallery, located at Washington Hall – the oldest continually used public building in the state and a national Historic Site built of hand-hewn logs in 1864, should be on visitors' radars.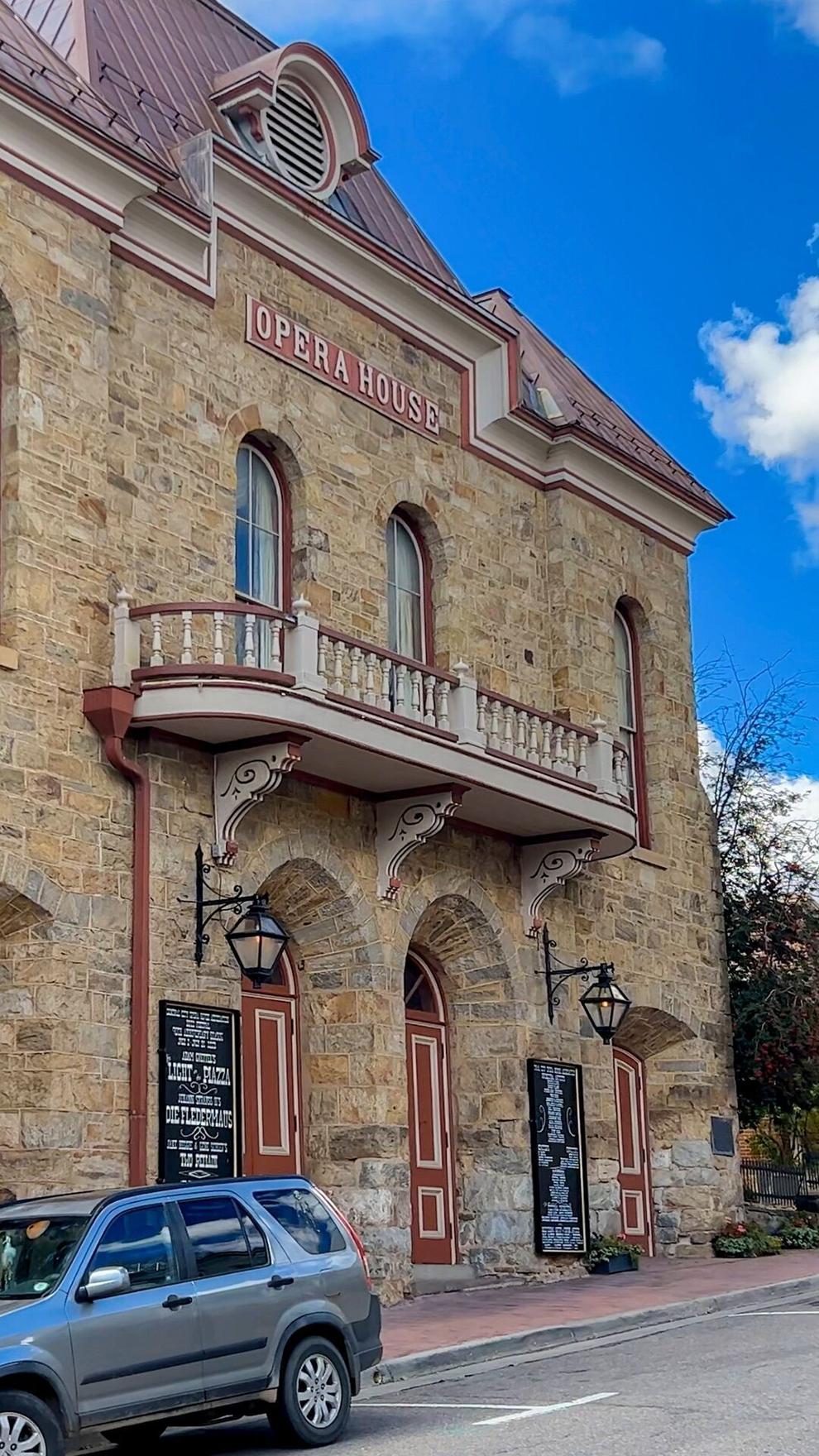 "The Gilpin County Arts Association, which celebrated its 75th anniversary in 2022, has an interesting history. It has the distinction of being the longest occupied functioning municipal building in Colorado, and the site of the first official jail in the City of Central," said Michele Roussel, the organization's manager, curator and vice president. "Our main gallery – one of five large gallery rooms – is also the first district court of Colorado. We are proud to feature new shows and events year-round, including the work of children from kindergarten to grade 12, and our annual Juried show is one of the oldest on this side of the Mississippi. The galleries are available for meetings, wedding receptions and fundraisers, too. We are proud to support our community, especially the Gilpin School art program, donating 50% of cash donations collected. . .and have our community support our artists, encouraging the sale of handmade and locally made items from our gift shop."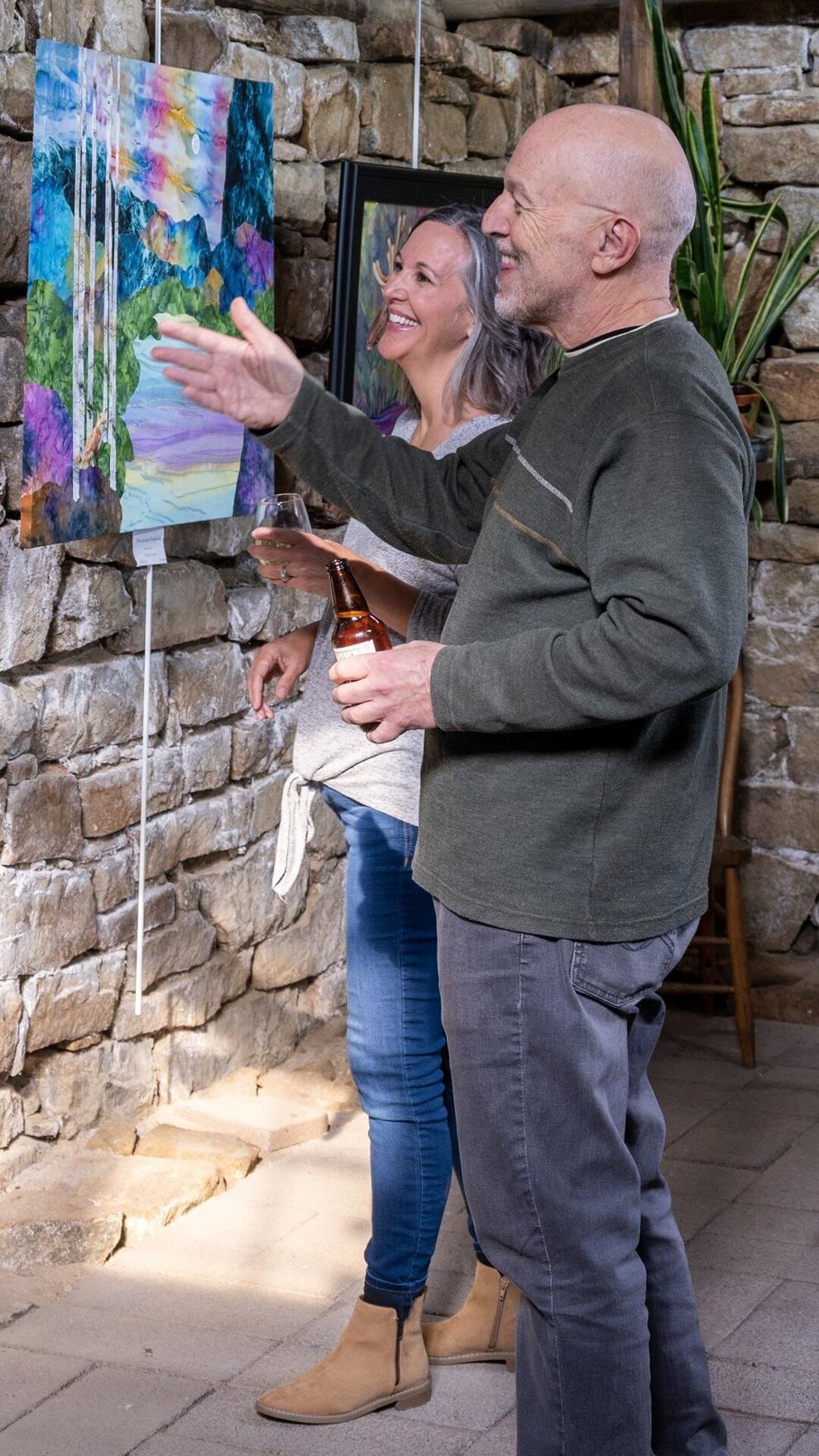 Revisit the past with a trip to the Hidee Gold Mine, an operating gold mine where you can learn about the local geology, history, and pan for gold (advance reservation[s] recommended) or the Couer d'Alene Mine Shaft House, where ore was produced into the 1940s, open for four hours on weekend days through Labor Day. Additionally, the Gilpin History Museum on the Gilpin Historical Society site has an impressive collection of artifacts, photographs and stories.
"Central City is steeped in history and heritage, from fistfights, knife fights, brothels and restless spirits to presidential lore," said David Forsyth, executive director and curator of the Gilpin Historical Society. "A lot of what makes Colorado what it is today started in Central City. Mining brought the town a lot of money and economic power; without gold, Colorado would not exist as the state it is. Visitors can walk the same streets as some notable visitors, including President Ulysses S. Grant, who was a friend of Henry Teller – who became one of the first two senators."
For those with a heritage bent, the Knights of Pythias Cemetery, that dates to the 1860s, offers the opportunity to marvel at the headstones of those who were part of the Westward Expansion. The Catholic Central cemeteries may also provide hours of exploration. The lives of a Central City middle class family are on display at Thomas House, as well.
Outdoor recreational activities include biking, camping, white water rafting, fly fishing, hiking, playing disc golf, rock climbing, and snowshoeing.
There are a lot of bars, restaurants, and coffee shops in Central City that will fill you up, from sweet treats and cold brews to pizza and hearty dinners (and everything in-between), whether at one of the casinos or on Main Street and environs. You will need to be fully "fueled" to continue enjoying all the town has to offer!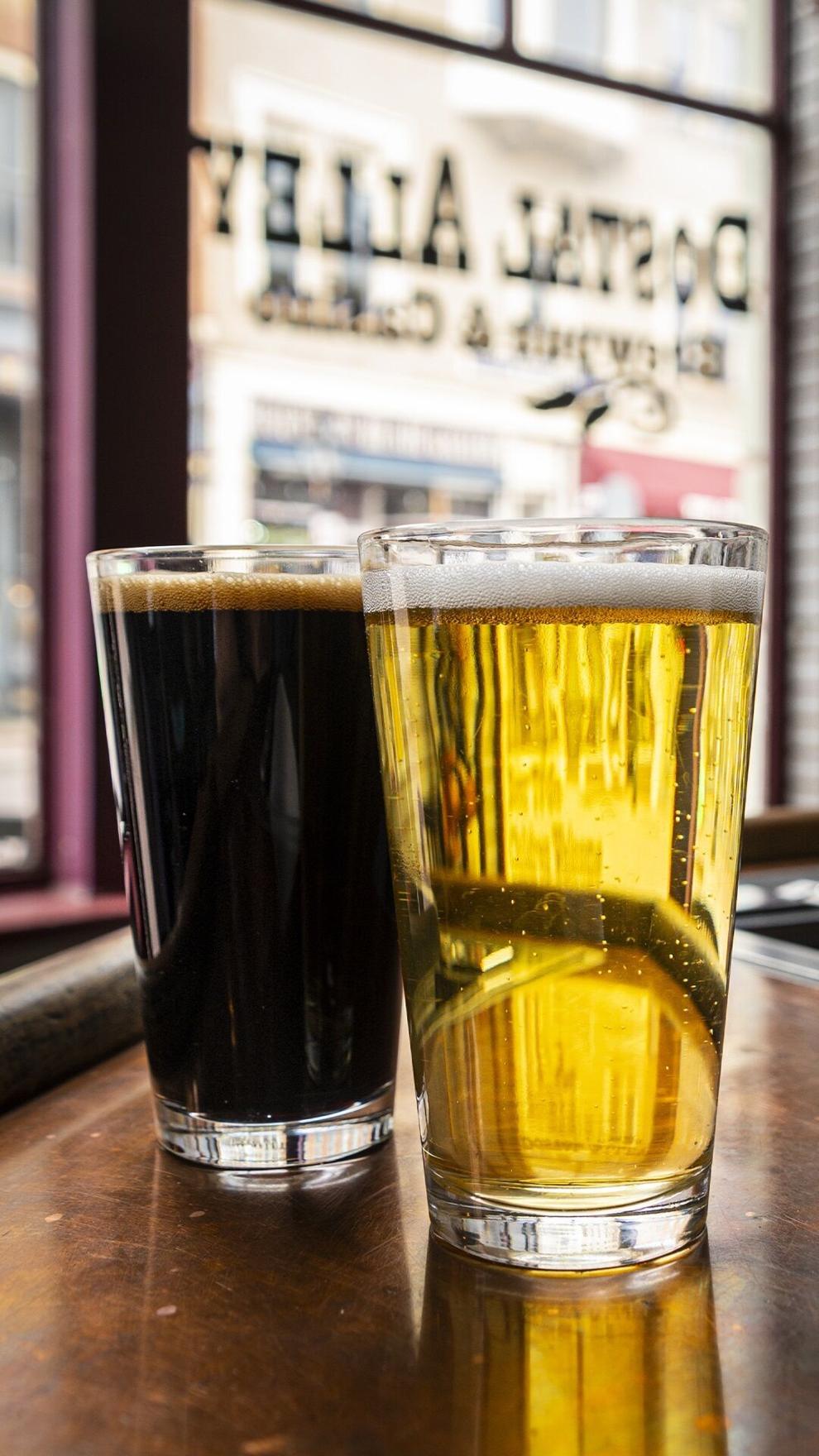 Be sure to check out Eureka Street Popcorn! They use GMO free corn popped in a kettle popper and hot air popper. We bet you will not be able to resist taking a tin of popcorn home with you!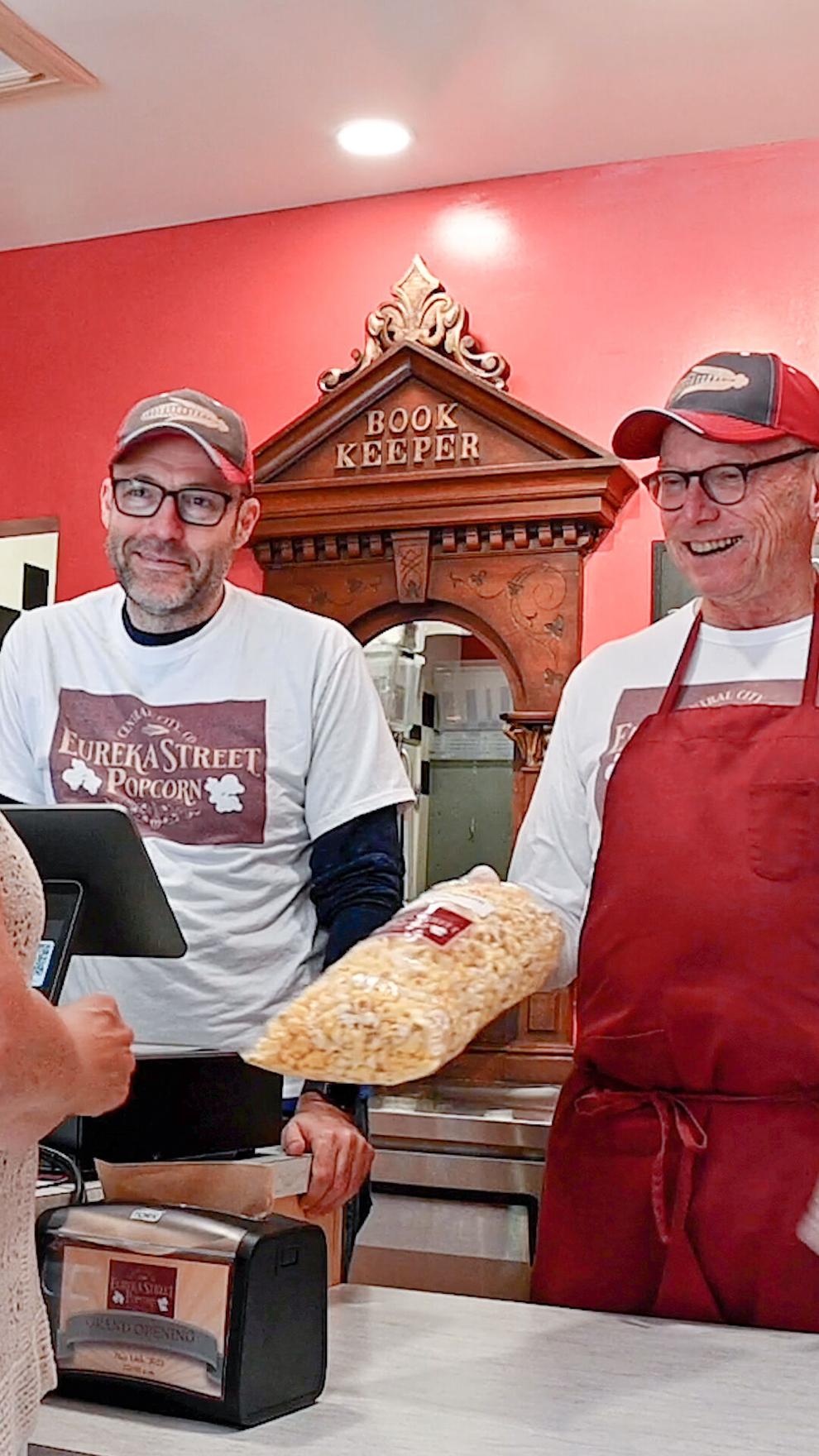 "People will be surprised at all the things to do, see, participate in and partake of in our charming and remarkable town," said Jonathan Hays, co-owner of Eureka Popcorn with business partner Brian Cook. "I am completely invested in Central City, and proud to dedicate my time and energy to its revitalization. Our business is in the second oldest building – that was the Teller Law Office, circa 1861 – across from Teller House, a local historic hotel now operating as a restaurant, and the Central City Opera House, which, as a professional opera singer, is my second home. Residents and visitors can find Eureka Popcorn in-store and at the Levit Street Market from May to October."
While on the block (the use of the interjection, "Eureka," used to celebrate a discovery or invention, as street name, is certainly apropos!), visit Bravo Italiano international grocery for specialty foods, and check out the antiques and collectibles at The Golden Rose.
Hawley Mercantile is a Central City favorite, too, with antiques, collectibles, items by local artists, jewelry, local products, and sports memorabilia.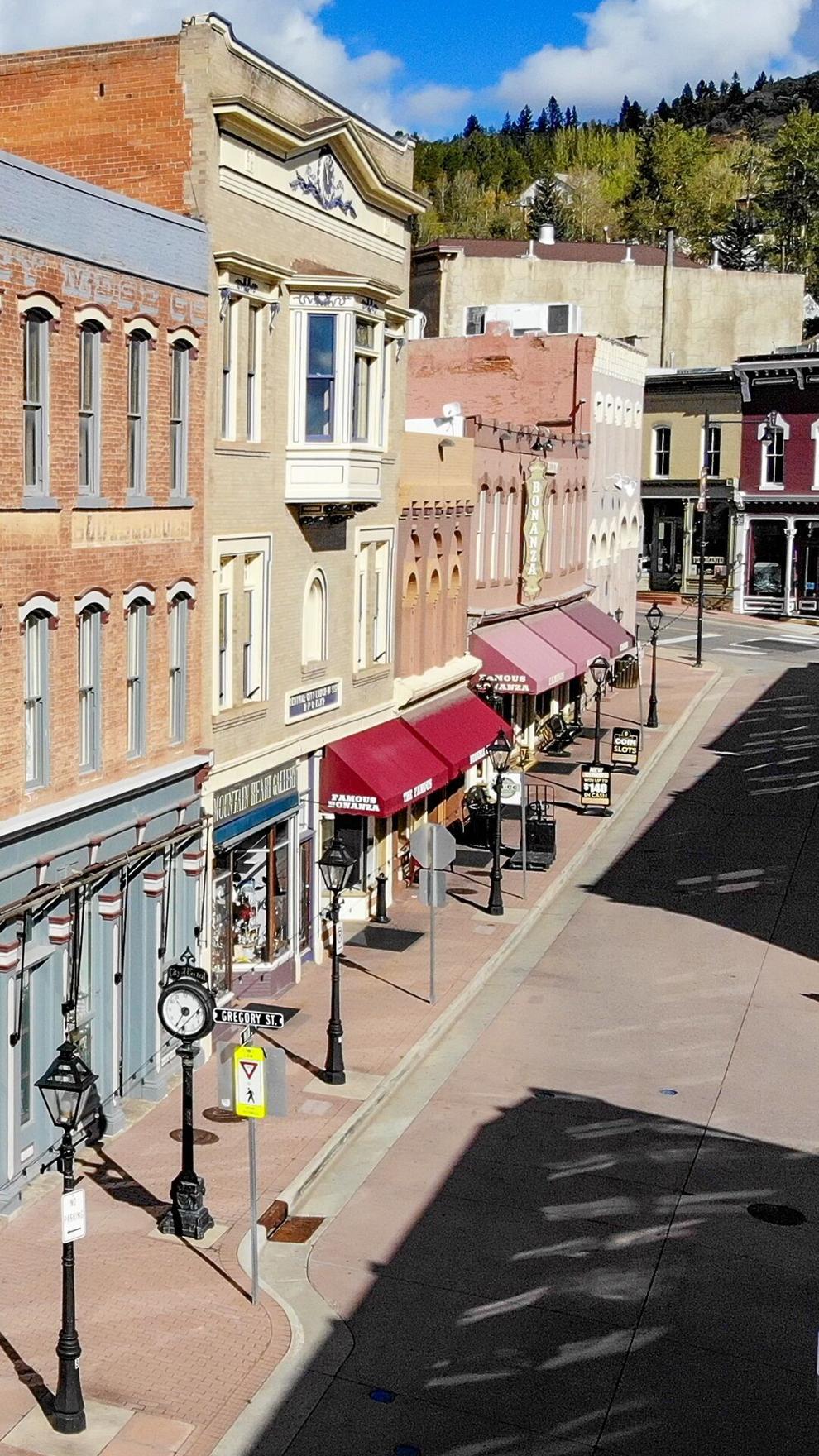 After a busy day, you can rest your weary head in any number of accommodations available, from historic bed and breakfasts to hotel rooms at casinos, and campgrounds.
Make Discoveries – and Memories!
Put Central City – where there is something for everyone – on your bucket list today! The Central City Visitor Center can provide a wealth of information. Tours, museum visits and events are scheduled year-round. Learn more at visitcentralcity.com.