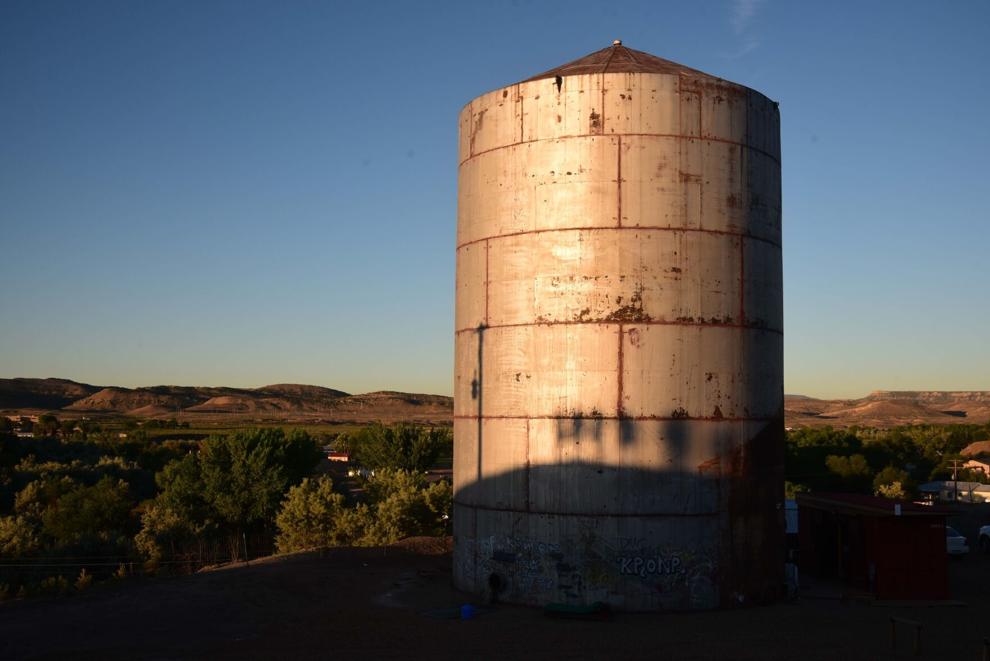 One of Colorado's best-kept secrets – a performance and recording venue in a soaring empty water tower tank outside Rangely, Colorado – is becoming known as a world-class sonic wonder. Rescued and renovated in 2013 by a group of town residents, far-flung musicians and sound-lovers calling themselves "Friends of the Tank," The TANK is open to the public today. The TANK Center for Sonic Arts, as it is formally known, hosts visitors from around the globe for concerts, recording sessions and everyday sonic adventure in its rich, swirling reverberation.
Funding from two Kickstarter campaigns and many individual donors helped secure the domed, cylindrical structure and its land. The "Friends" also installed electrical service, ventilation and lighting, an access road and parking lot. They cut a full-sized entry door to accommodate large instruments, installed a recording studio, and more, bringing the facility up to international standards as a concert hall, and winning the "Preservation Edge Award," from Colorado Preservation, Inc.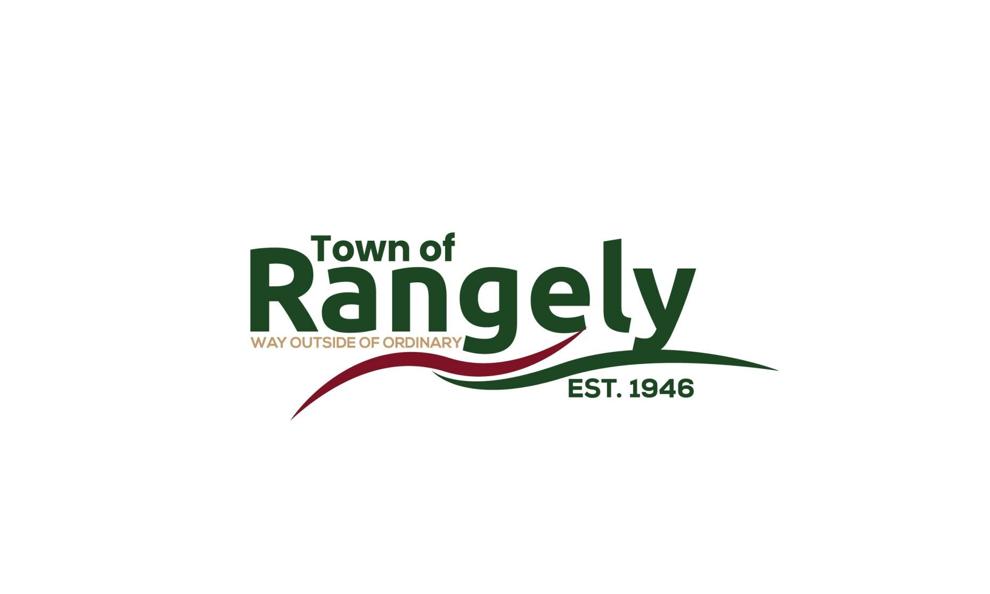 A creative collaboration
The TANK Center for Sonic Arts has been operating since 2015, when musicians, performers, and visitors from Colorado, Utah and beyond participated in an Open House at SeptemberFest. The support of Rangely town leadership and community members, as well as Rio Blanco County officials, has helped in myriad ways, from knowledge-sharing to in-kind contributions and donations. These champions paved the way for the installation of a gigabyte fiber optic internet connection, enabling livestreaming of events from The TANK to be seen around the world. The word has been getting out. As Alex Ross said, at the end of his 2017 article in The New Yorker magazine: "One road to the musical future now runs through Rangely."

Fast forward to 2022 – The TANK Center for Sonic Arts, complete with an adjacent state-of-the-art recording studio, is having its biggest concert series ever, with almost weekly entertainment.

Among many highlights over the years was a 2018 concert that showcased the master of the Native American flute, R. Carlos Nakai, and 2021's live sound and image performance by guitarist and composer Bill Frisell, a five-time Grammy winner, and filmmaker Bill Morrison. The town of Rangely was highlighted in digitally mapped projections on the sides of the tank's seven-story tower and the desert hills.  Dubbed, "The Tank and the West," the multimedia exploration, a standing installation at the TANK, was filmed as a feature-length documentary, funded in part by a major grant from the National Endowment for the Arts. It is set to be submitted to Sundance for development funding in 2023-2024.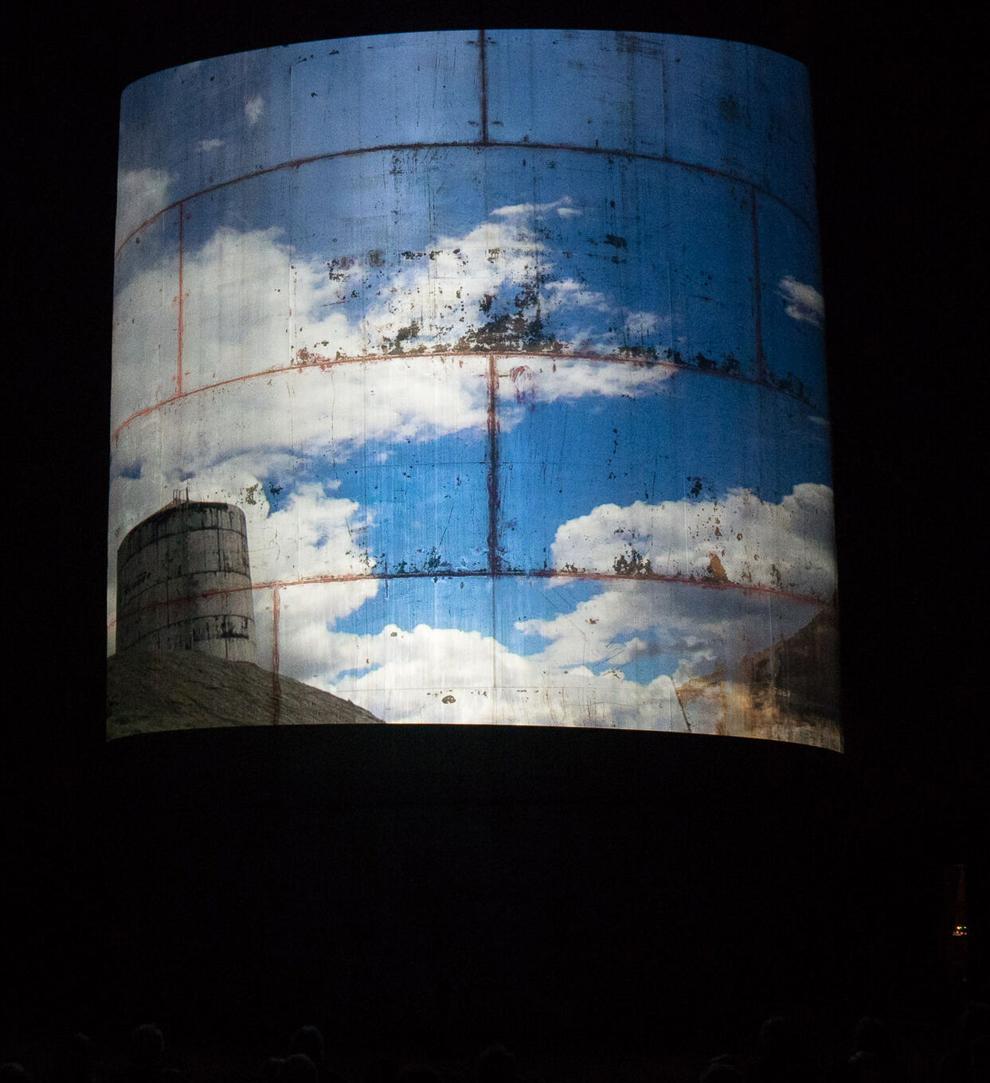 Sonic art is the equivalent of visual art, but using sound waves and vibration. Sounds in The TANK sweep upwards in a profound reverberation that is longer and richer than the Taj Mahal's or Great Pyramid's! The fact is that every sound is sustained for 30 seconds or more.
The TANK has developed a cult following over the years, with visitors describing their experiences as "perceptual," "powerful" and "religious." The site itself has been touted as a place of healing beauty, spiritual uplift and deep serenity. Many visitors have said that they leave the site with a renewed sense of their best selves.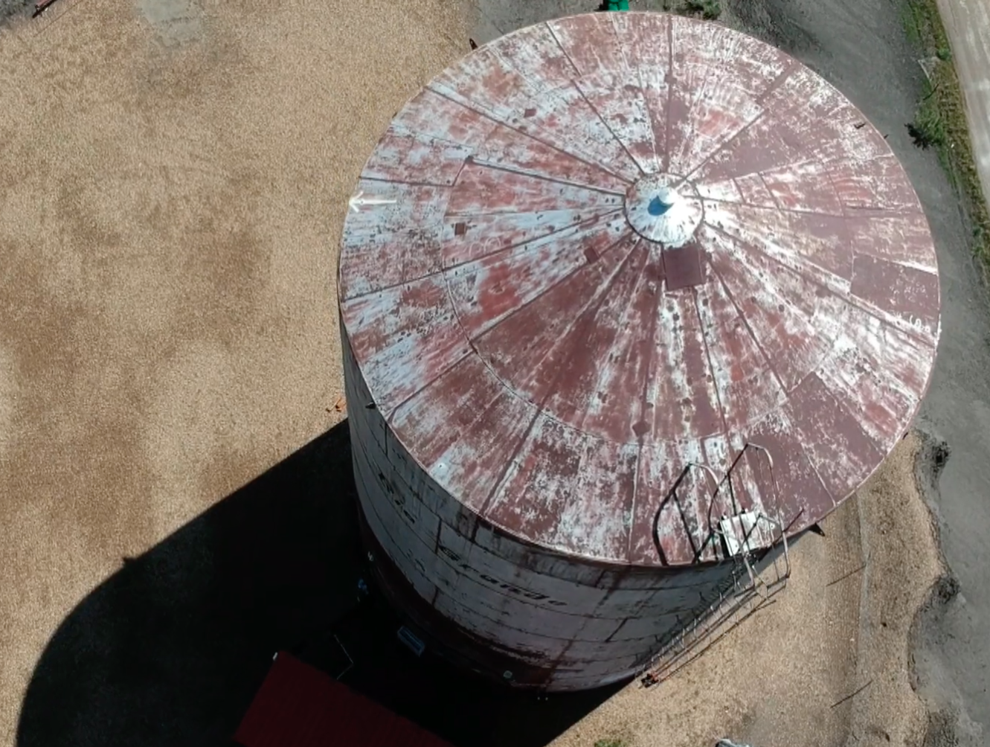 "The TANK is 'out there' in many ways,'" said James Paul, the facility's executive director. "When composer and sound artist Bruce Odland was brought to the site in 1976, who could have foretold how many people would benefit from the industrial accident turned beloved fixture of the landscape? The mistaken siting meant that the filled tank could not be supported by underlying shale, but at the same time that accident created the extraordinary internal acoustical resonance that has delighted sound geeks and music lovers everywhere!"
In the shared sound space that is The TANK, visitors must remove their shoes, as bare feet preserve the epoxy paint and makes people slow down on the bowed floor. They can bring their own instrument(s) or play one of the ones available.
Sounds made – music, singing, drumming, even shouts and yells – can be recorded in the studio and taken home on a USB stick. Paul likens entering The TANK to going into a cathedral, sharing its vast interior size as an airy surprise. LED theatrical lighting, installed in 2020, illuminates the dome.
Free admission is available to in-person visitors on Saturdays from 9 a.m. to 1 p.m., and the facility is available to rent: $35 per hour for individual play, and $700 per day for a recording session. The TANK books dozens of recording sessions each season.

Additionally, the "Put Your Head in The TANK" program enables listeners to have an immersive experience via binarural head microphones – write [email protected] to learn more – and The TANK Master Series presents new music concerts by skilled artists at tanksounds.org.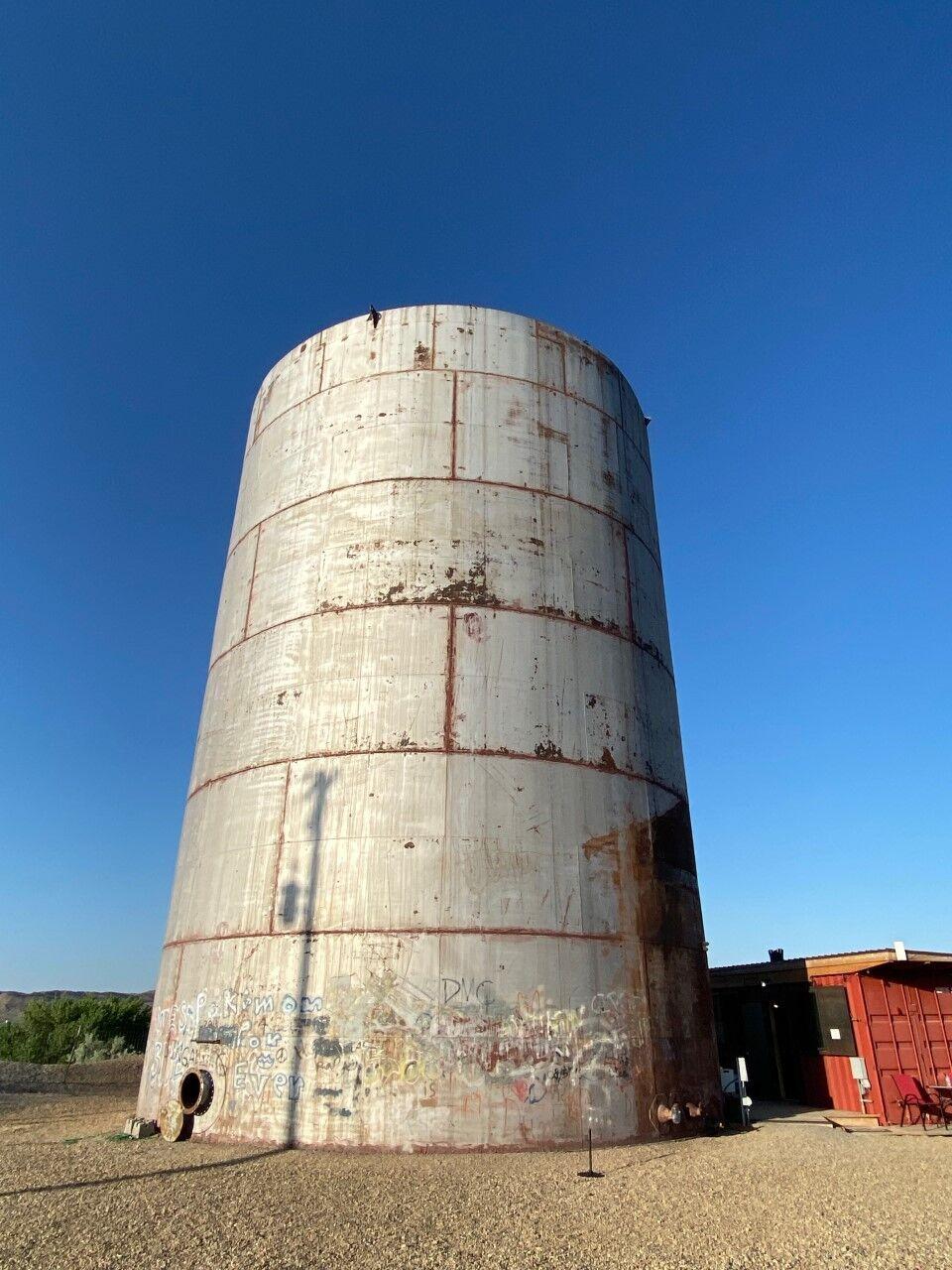 Music close to nature
The TANK returned to a normal schedule in May 2022, with appearances by the Fort Lewis College Choir; Leon Littlebird and Lisa Ann White; Peddlers of Joy, featuring harmonica player Mad Dog Friedman; a Gathering of Sonic Pilgrims on Summer Solstice Weekend on June 17-19 that was free and open to all; and the Colorado Springs Children's Chorale – celebrating their 45th anniversary this year – on June 26 at 6 p.m. Upcoming performers scheduled include:
Trombonist Andy Clausen of The Westerlies, on July 24, at 7 p.m.
Composer/percussionist/sound artist Susie Ibarra on Saturday, September 17, at 8 p.m. Tickets for inside are $25; outside tickets are $10.
This year's SeptemberFest will offer a meditative sound bath, where attendees will be "bathed" in sound waves from various sources that might include instruments from chimes to gongs, human voices, percussion, rattles and singing bowls.
A place providing common ground in American culture
An acoustical marvel that is part of Colorado's desert landscape, The TANK continues to evolve as a place for community engagement, education, interaction, performance and recording.
A record label – Round Sound – is scheduled to launch in February 2023. The label's first release will be "Slow Beethoven," with a movement initially seven minutes in length expanded to 45-minutes on vinyl with the slower tempo required by The TANK considered and then fully realized.

"If you ask me what I'd like to see in the next decade at The TANK, a few things top my wish list, including educational programs, children's programs and choirs for adults and kids," said Paul. "I would like to see The TANK entirely locally run, and we are well on our way to realizing this dream. We are a cultural center for Colorado and the country; I would like to see us as a tourist center, for the people in Rangely and throughout the U.S. and world."

To this end, landscape plans are also in the works that will provide The TANK with multi-event capabilities, from camping to conferences. Architectural and financial planning will run in tandem to manage what is being done.

"The TANK provides a frame for any kind of music, be it Native American flute or classical opera," said Paul. "We want to extend an invitation to everyone to experience The TANK and its extraordinary echo. Where else might you find such an other-worldly experience?"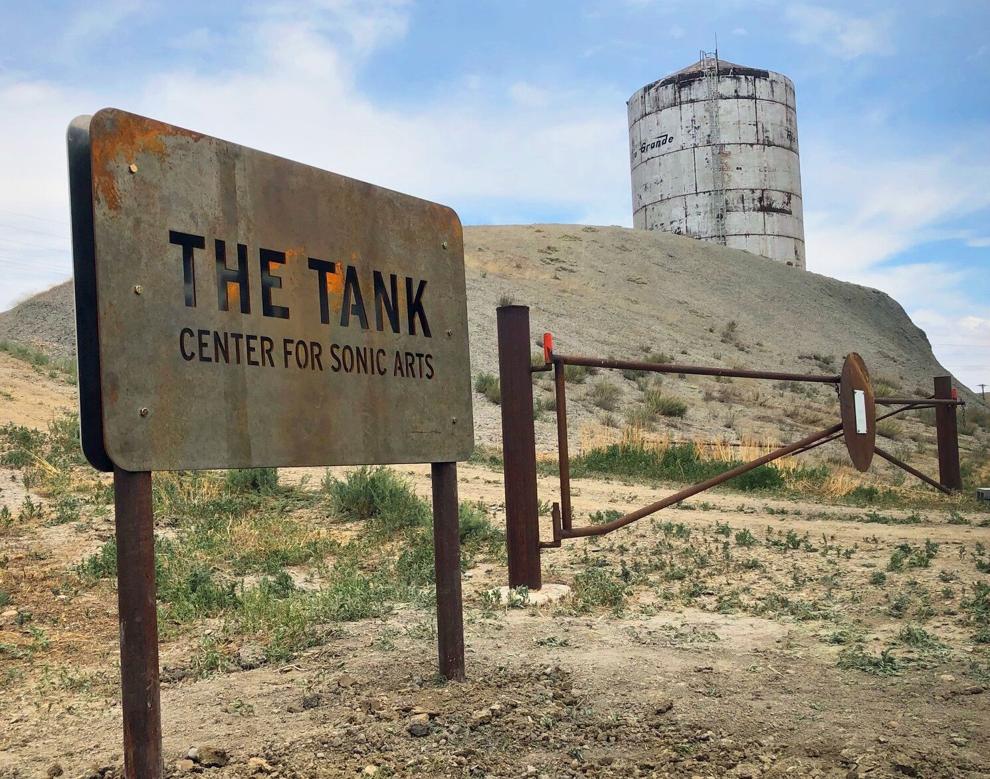 Get on the mailing list to stay informed about what is happening. You may also leave a voicemail message at 518-789-4182 or email [email protected]. The TANK Center for Sonic Arts is located at 233 County Road 46, Rangely, Colo. 81648.
For more information regarding the Town of Rangely, please visit Rangely.com or phone Town Hall at 970-675-8476. You can also listen to the Rangely Podcast, "Two Girls, One Small Town," which is on Spotify as well as Apple Podcast.