We share a ton of photos on our Instagram ( @outtherecolorado), and all of them come from a community of very talented, often Colorado-based photographers. A lot of these photographers are either full-time behind the camera or using their skills to help supplement their income. Below you'll find some of their amazing photography and a link to where you're able to purchase prints, calendars, and more.
To these photographers and the community of people that send us photos, news tips, and ideas for our editorial team THANK YOU from everyone at OutThere Colorado. You're the heartbeat behind Colorado's recent boom in outdoor recreation and all of the jobs, economic growth, and great times that have come along with it.
Note: Are you a photographer we've featured on our Instagram account that's selling prints, but not on this list? Let us know by contacting us at [email protected] and we'll get you added.
1. John Fielder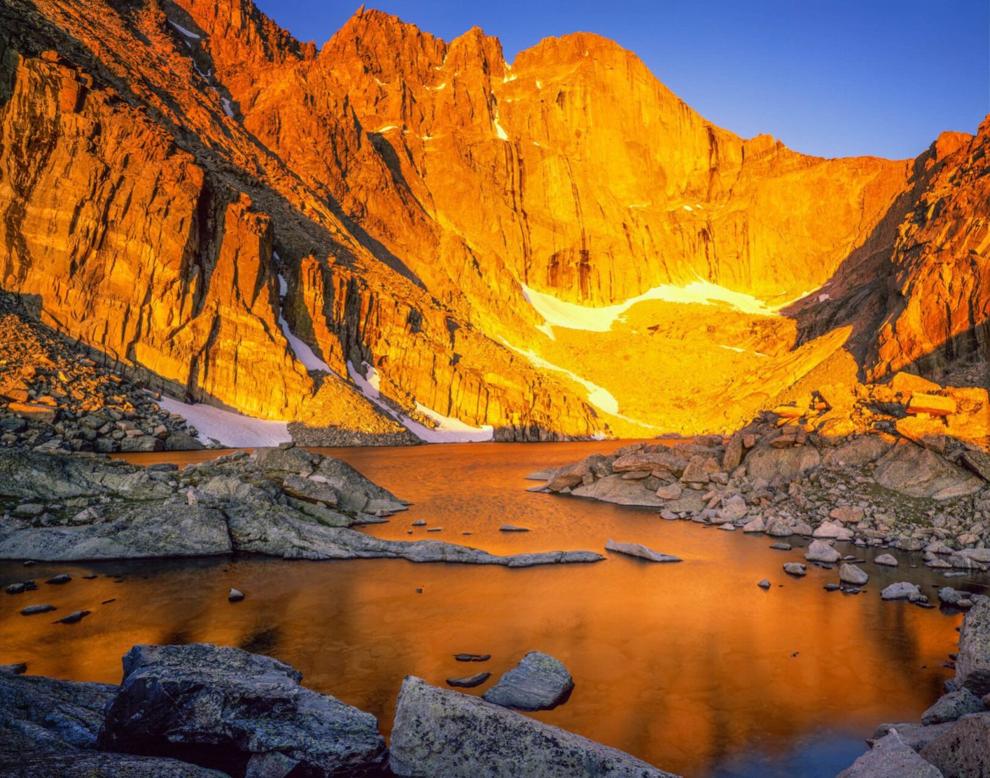 It's hard to talk about Colorado photography without thinking about John Fielder – one of Colorado's most iconic figures behind the camera. Even if you don't recognize this name, you've probably seen his pictures before, hanging on the walls at anywhere from a doctor's office to the buildings at the base of Arapahoe Basin. If you're interested in finding out more about the true essence of John Fielder, we recommend checking out his book titled John Fielder's Best of Colorado, where he outlines 165 of his favorite scenic shots and more. Find his online store here.
2. Ben Strauss (@benstrauss_photography)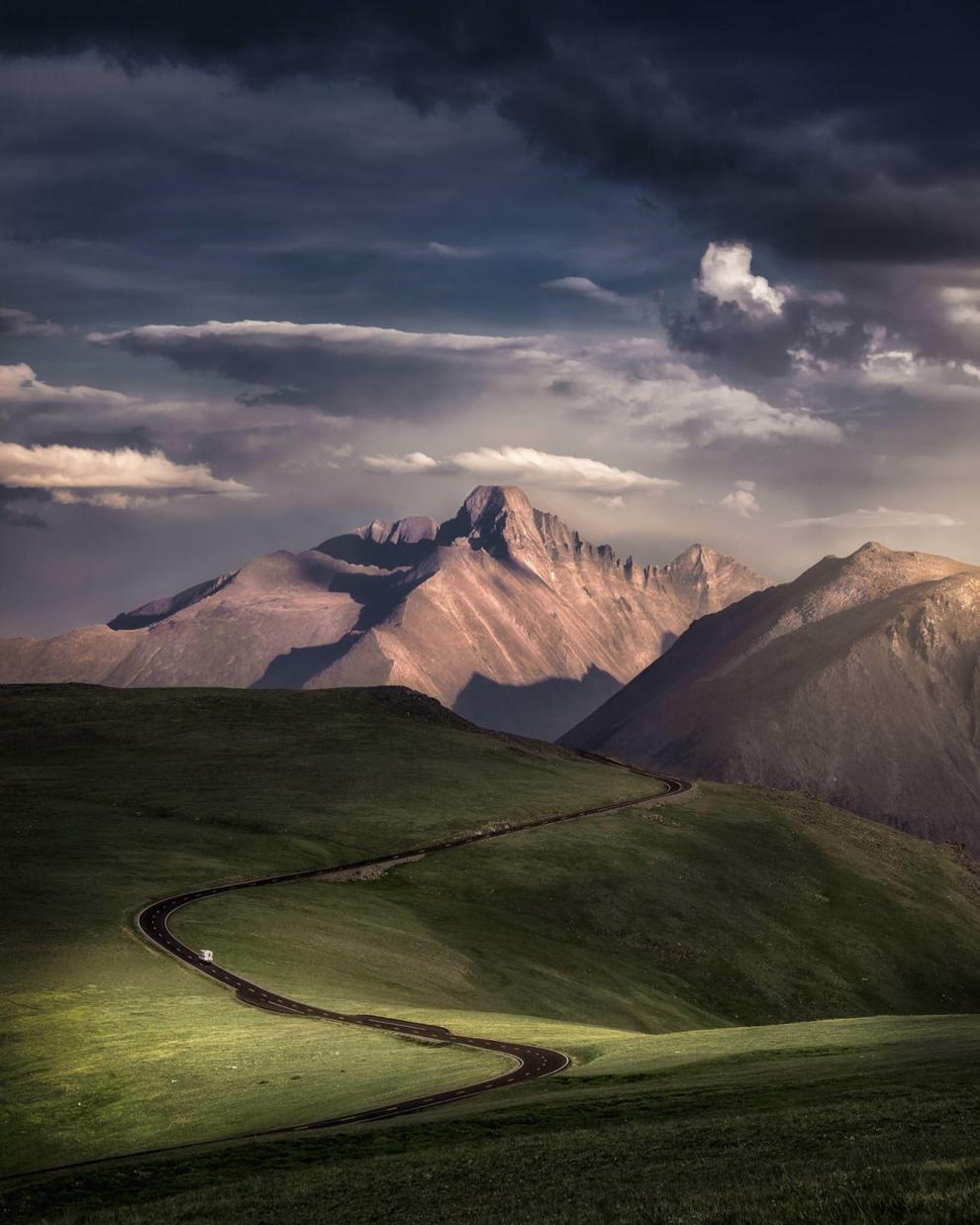 An Instagram account that has exploded over the past year, Ben Strauss captures color in his photography and with his edits in a way that is rarely seen. His shots are moody, they're dynamic, and simply put, they're breathtaking. His skills have gotten him noticed around the photography community and beyond over the past year, with one of his photos taking the number one spot at the Crested Butte Wildflower Festival. He's also had a shot recently featured by the National Geographic brand.
Find Ben Strauss' work available for purchase in his online store.
3. Lars Leber (@larsleberphotography)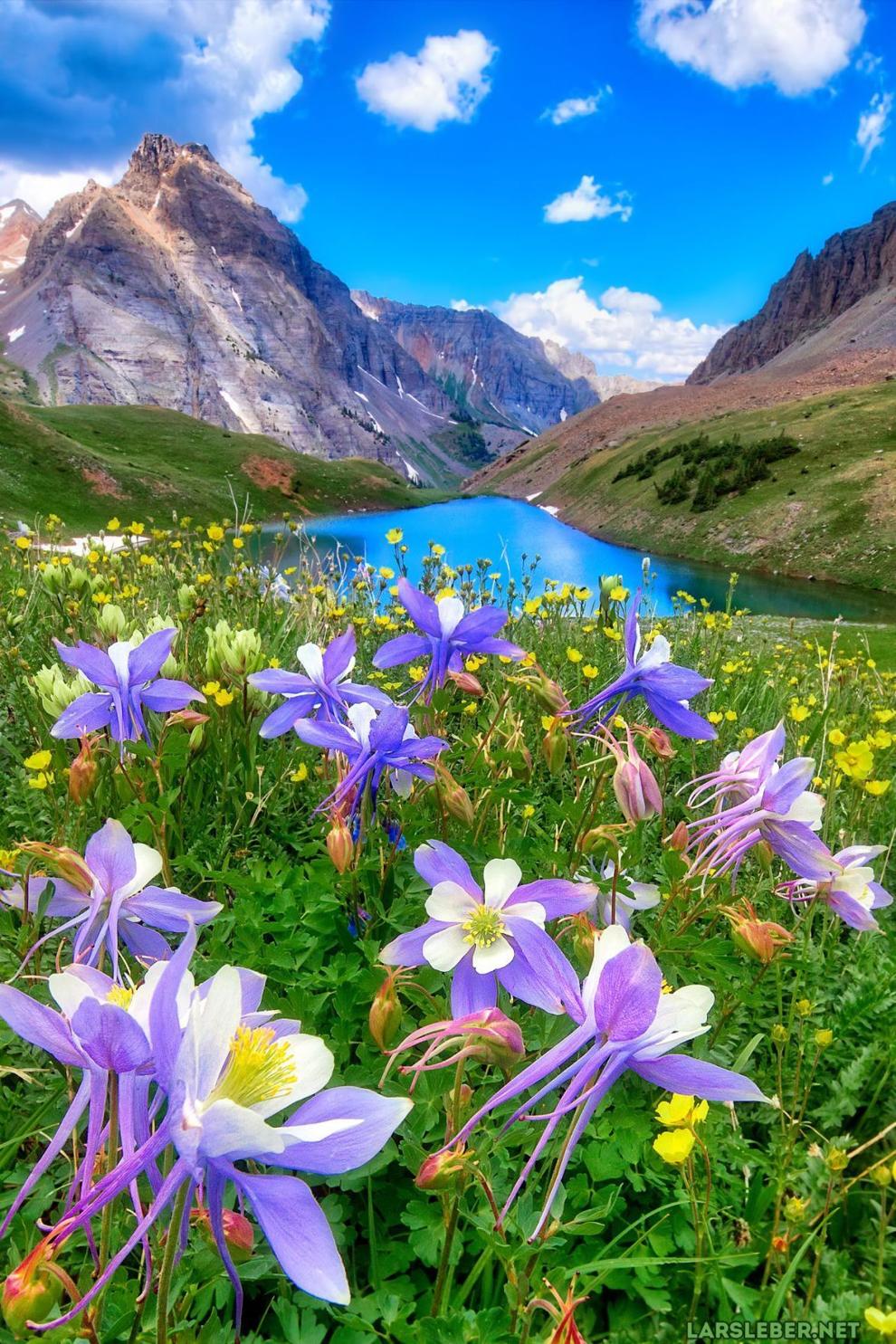 Another photographer known for capturing color in an amazing way, Lars Leber has a way of making every published shot unique, from the angle he's taking it from to the place he's at to the time of day it's being shot. With a range that extends from deep in the mountains to the urban parks of Colorado Springs, you're sure to find something in his gallery that you'll want on your wall.
Find Lars Leber's work available for purchase here. Also check out his 2019 calendar. It's a must-have stocking stuffer.
4. Markus Van Meter (@markusvanmeterphoto)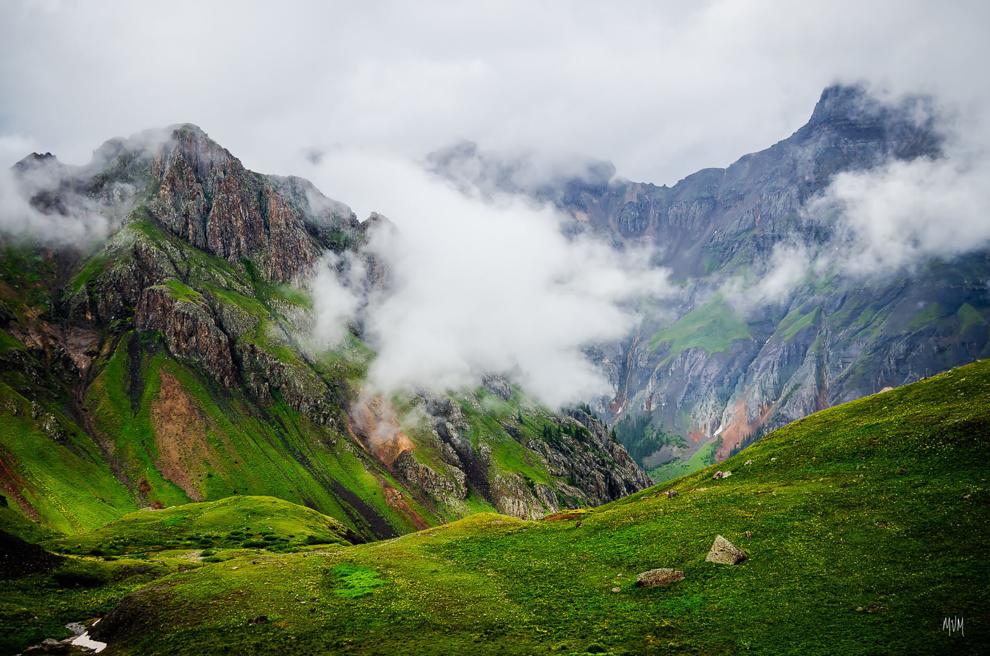 There's landscape photography and there's action photography – and Markus Van Meter can do both extremely well. His location in Ouray puts him in the heart of Colorado's most beautiful area, and his athletic abilities let him capture shots with extreme skiers and beyond. Whether you're looking for a beautiful landscape poster or a shot that will have you reminiscing about that life-changing pow day, he's got it.
Find Markus Van Meter's store here.
5. Michael Underwood (@michaelunderwood)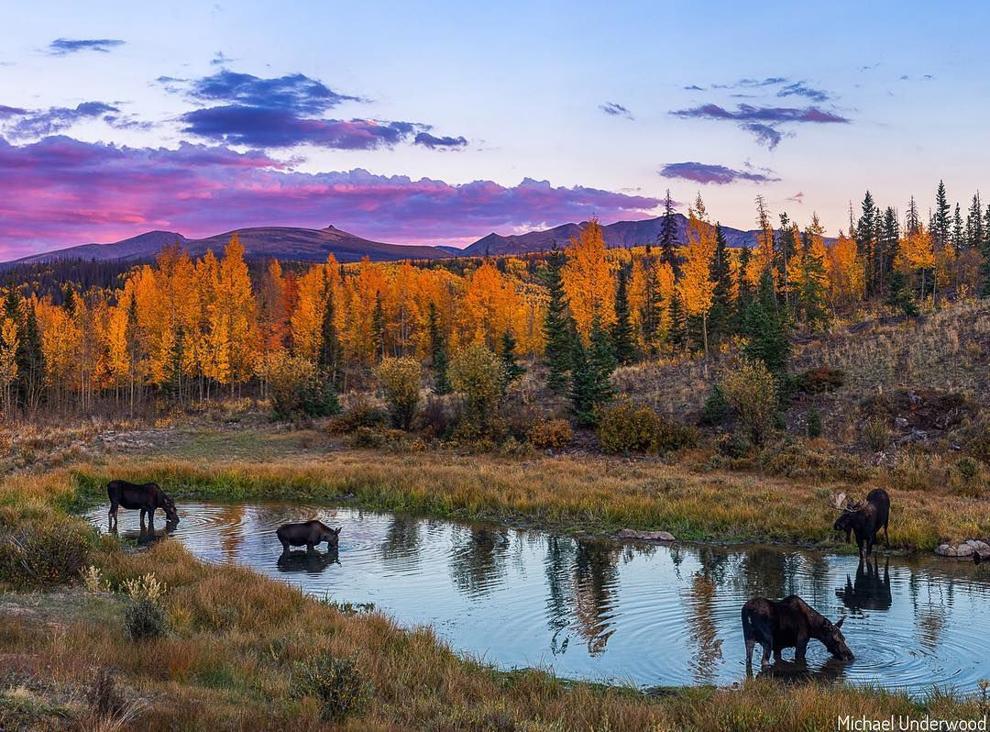 Like many people on this list, Michael photographs Colorado's scenery in his own unique way. What really differentiates him is his ability to capture wildlife in a way that's extremely natural and candid. Looking to bring a little bit of wild to your walls? Check out his gallery.
Find Michael's work available for purchase on his website.
6. Eric Phillips (@phillips_photo)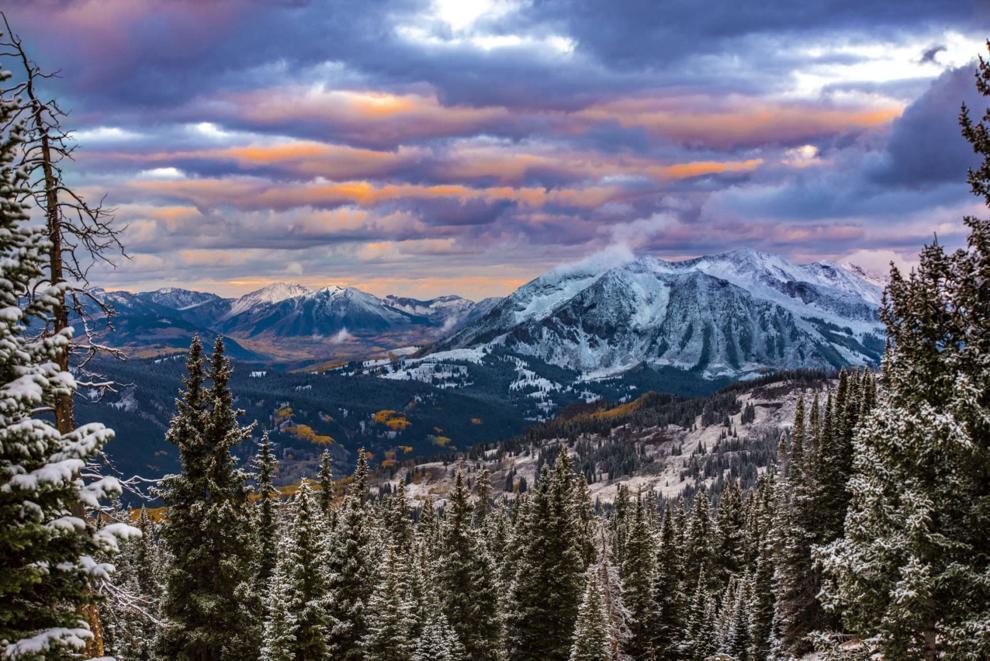 Located in Crested Butte, Colorado, it's no shock that Eric is able to find plenty of varied subject matter for his camera – there are wraparound views all around him. However, one thing that Eric is especially great at is capturing the power of the sky above. This unique ability often adds an entirely different layer to his shots that only make them that much more amazing.
If you're interested in buying some of Eric's work, shoot him an email at [email protected] or a direct message on Instagram at @phillips_photo.
7. Abdullah Aldeghaither (@aldeghaither)
Adbullah is all about the lighting, and he's great at finding it in perfect doses. Flip through his gallery to find shots of big color, great scenery, and stunning contrast. One great thing about Abdullah is that he also includes how he got the shot with each Instagram description. If you're looking to enjoy some great photography and learn a bit along the way, throwing him a follow on the gram is a must.
To purchase some of Abdullah's prints, head over to his store at https://www.al.photography
8. Justin Baltz (@krispy303)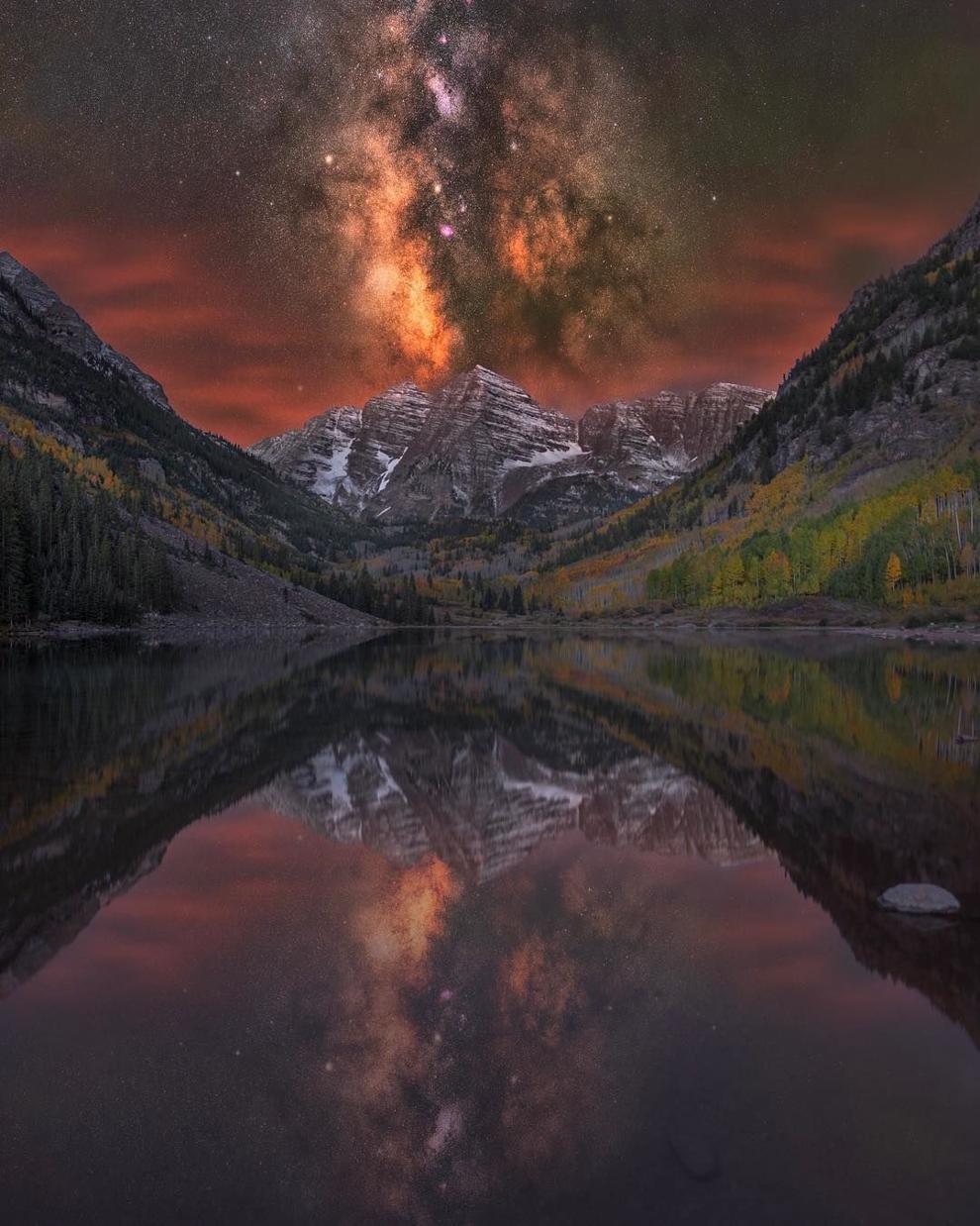 Justin is all about capturing the night sky in the most unique way possible. While his shots stretch far outside of Colorado, a few of our favorites were taken here, including the Maroon Bells composite above. There's a level of creativity that's obvious in Justin's work that really makes it easy to appreciate. It's easy to get lost scrolling through his galleries, as the way his shots give a glimpse into the great beyond is nothing short of addictive.
Purchase Justin's work from his online store and keep an eye out for holiday sales.
9. David Iwane (@davie8thebaby)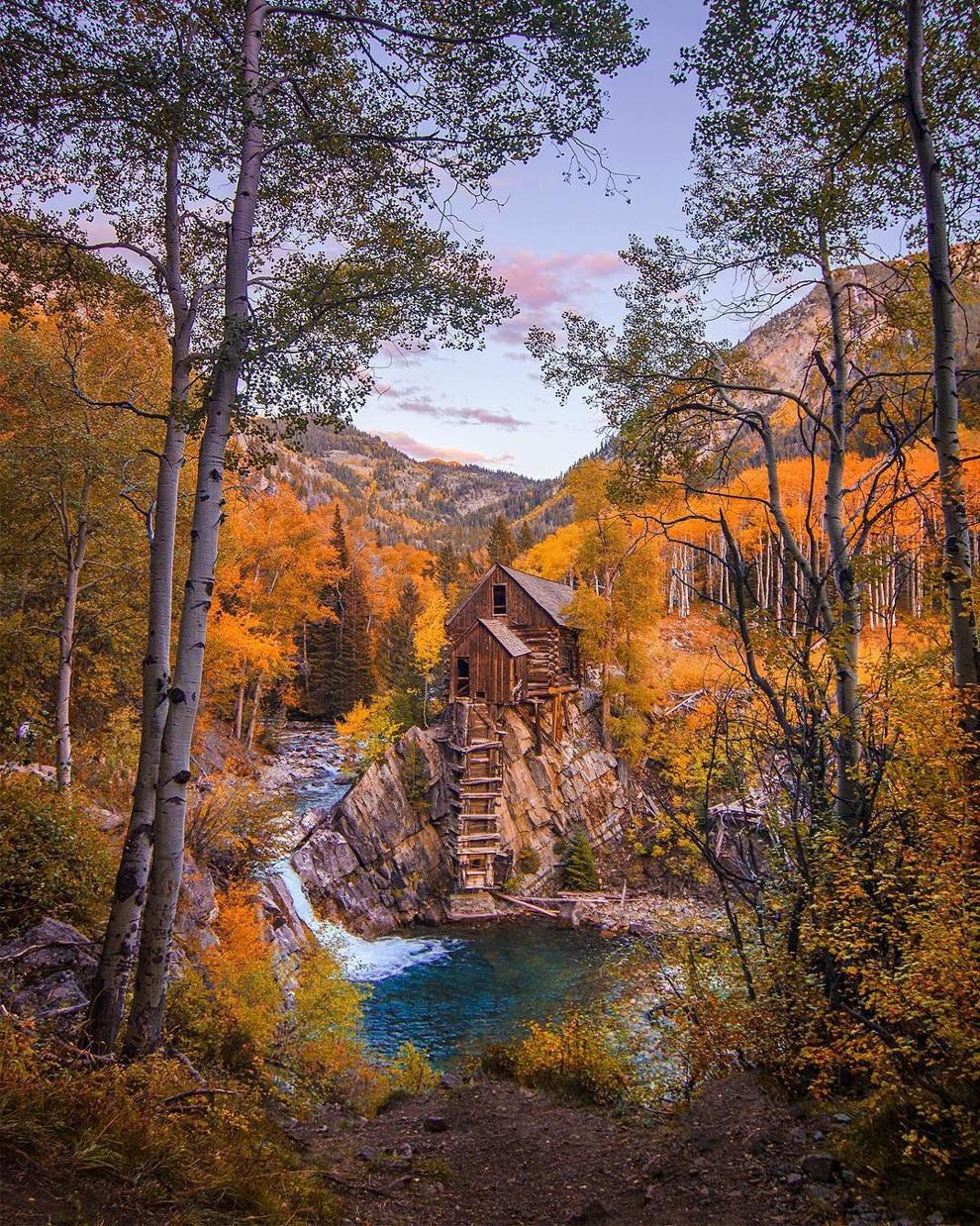 If it's an iconic spot in Colorado, there's a good chance David has a great shot of it. He's also amazing at capturing the changing seasons. Seriously, check out the fall shots on his Instagram page. There's a ton of them, and they all work together to really show off what fall in Colorado is about.
Find his work available for purchase here.
10. Marisa Jarae (@marisajarae)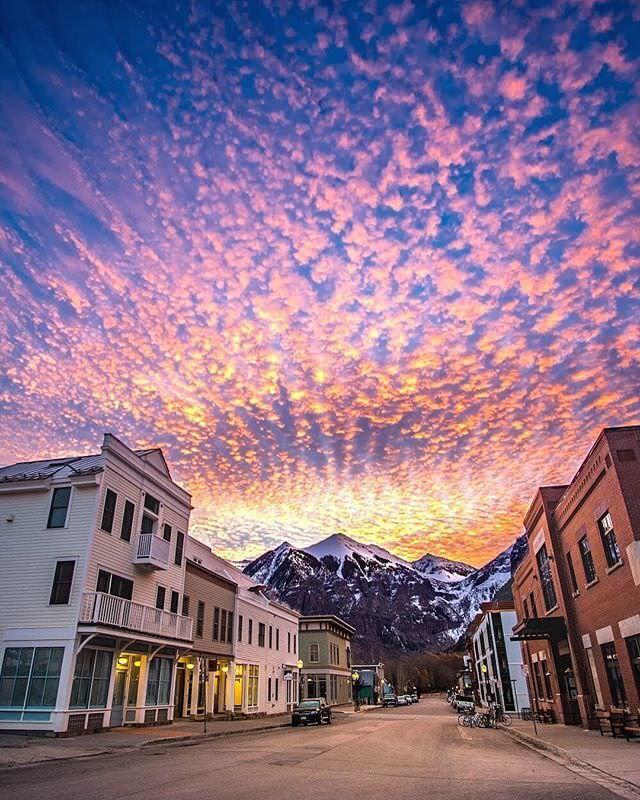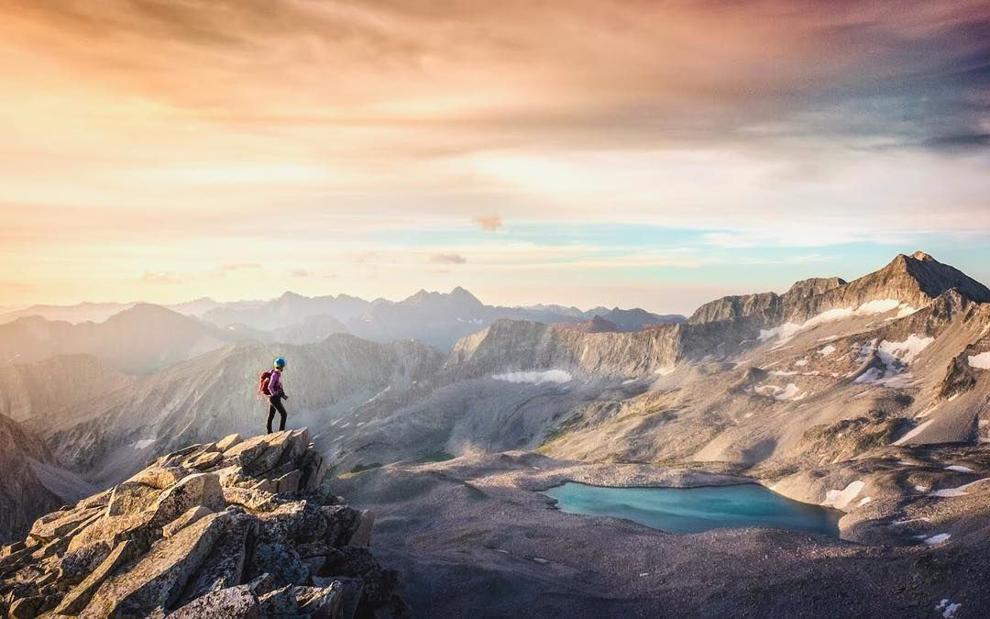 A true adventurer at heart, Marisa's passion for travel, exploration, and story-telling seem to drive her pursuit of photography. She's has a knack for capturing the essence of a moment, with the emotion of the scene being what really makes her photos pop. In her work, you'll see a lot of bright colors and skillful work with lighting. Her Instagram page is another one that's difficult to stop browsing once you've started (make sure you take the time to read her captions, they often add a whole new layer to the shot). If you're looking for photography that adventurous and inspirational, Marisa's work should be hanging on your wall.
Contact her on her website, her Instagram page, or her Facebook page to purchase a print.
11. Stephen Martin (@explorewithollie; @explorewithmedia)
Best known for his high-altitude hikes with his adventurous pup, Ollie, Stephen's work includes everything from dog photography to action sports to sweeping landscape shots. He's the type of photographer that goes above and beyond to get the perfect photograph, whether that means hitting the road while it's still dark out to get to a special location or hiking miles into the backcountry to find that perfect angle.
Find out more about purchasing Stephen's prints here and throw his pup a follow at @explorewithollie.
12. Vital Films (@vitalfilms)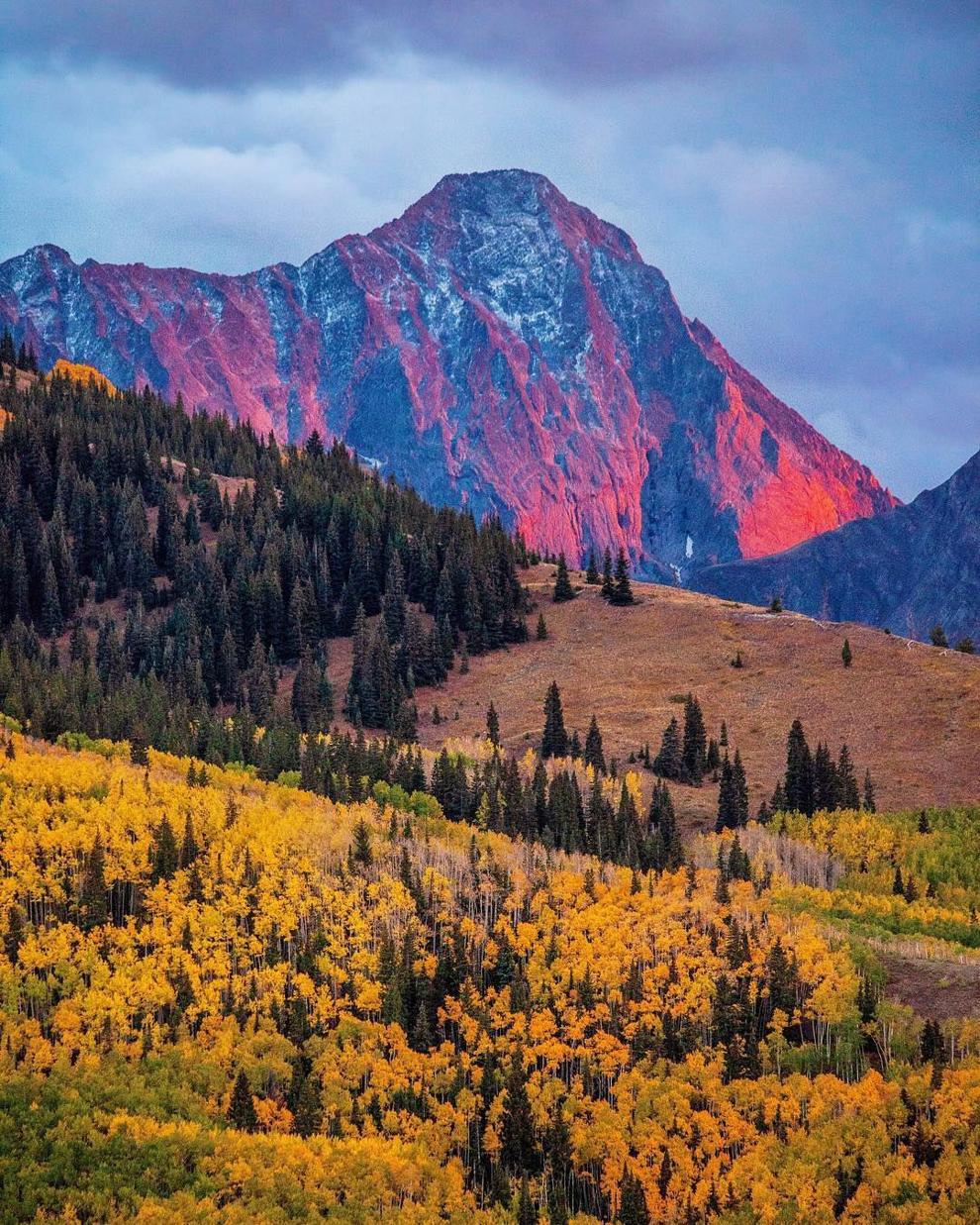 This listing isn't for a single photographer, but a group of photographers and videographers that operate out of the Aspen area. Simply put, they get shots of "true Colorado." Vital Films has worked with big names like National Geographic, BBC, and Netflix and they've got the print shop to match.
Purchase their prints in their online store.
13. Taylor Bunner (@taylorbunnerphotography)
Two words to describe Taylor's shots are mood and perspective. The way he works with shadows adds an entirely new level of emotion to his shots, while his ability to get a good shot consistently with his drone makes his portfolio stand out. If you want to really start craving a trip to the San Juans, check out his Instagram feed.
But I've got bad news, Taylor's prints aren't currently available for sale. However, I'm sure he'd love to hear your take on his photos via his Instagram inbox. And definitely throw him a follow so that you'll be in the loop and able to snag a print when they're on sale.
14. Alex Geller (@agellerphoto)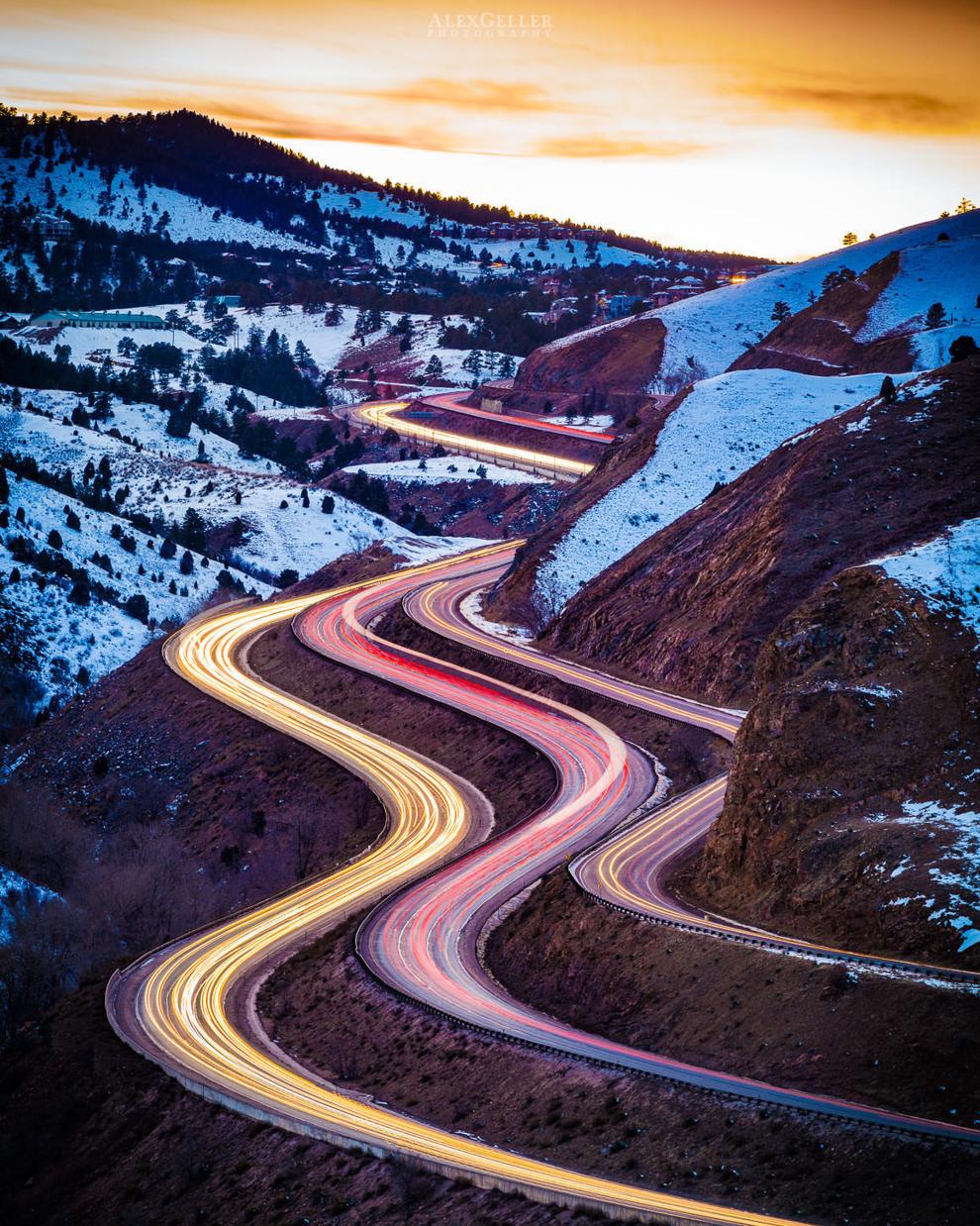 Now, I know this site is all about outdoor recreation, but sometimes Colorado's beauty extends out of the wild and into civilization, and Alex Geller does a great job of capturing that. Whether it's a winding road cutting through the mountains or the foothills creeping up on Denver in his shot titled "Rainbow Sherbet Sunrise," Alex has a way of capturing the beauty of manmade features in already stunning terrain.
Here's a link to Alex's store. Check it out!
15. Matt Payne (@mattpaynephoto)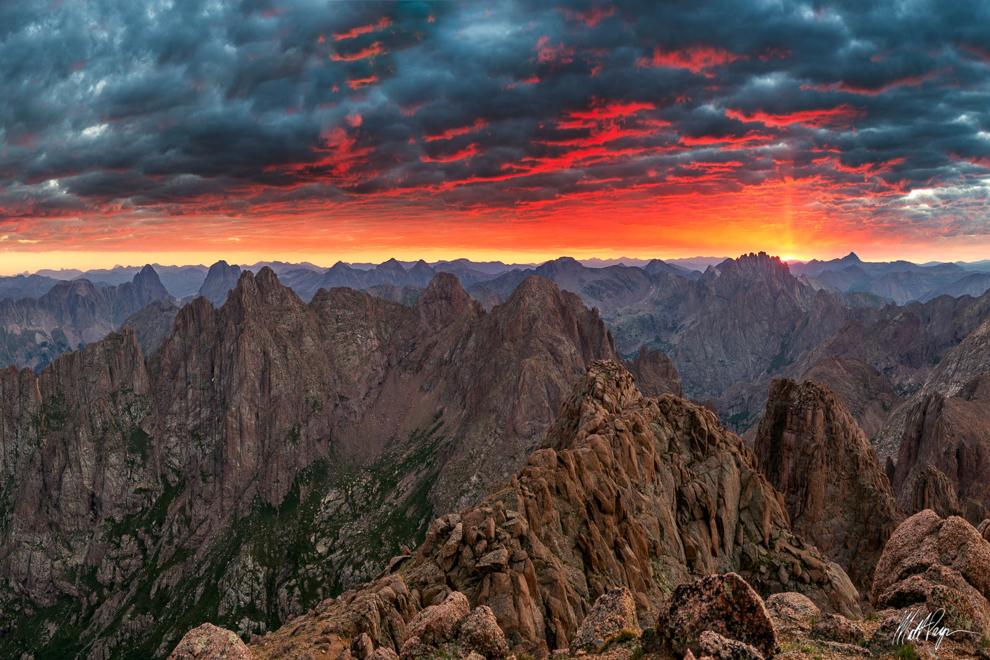 Self-described as a Colorado mountaineer and landscape photographer on his Instagram page, it's apparent through his photography that Matt Payne is accurate on both accounts. He's got an entire portfolio full of stunning mountain shots, most of which required quite a bit of work to get to where the shot was taken.
Find Matt's online store here.
*Note: While this post might drive sales, OutThere Colorado does not receive any sort of commission from any featured link on this page.